If you follow me on instagram or facebook, you might have noticed that we welcomed a new little fella into our family! James Hudson Timothy Brodhead was born on Monday February 15th at 9 lbs 1 oz — and yes, 11 days overdue! Holy mama was I ever large and SO ready to give birth by that point. Maya had come only a few days past her due date, and so I assumed that James would be more or less on time as well. You can't ever plan anything, especially when it comes to birth and babies, so this was just another reminder of that! He was so worth the wait, though. I mean, just look at those feet…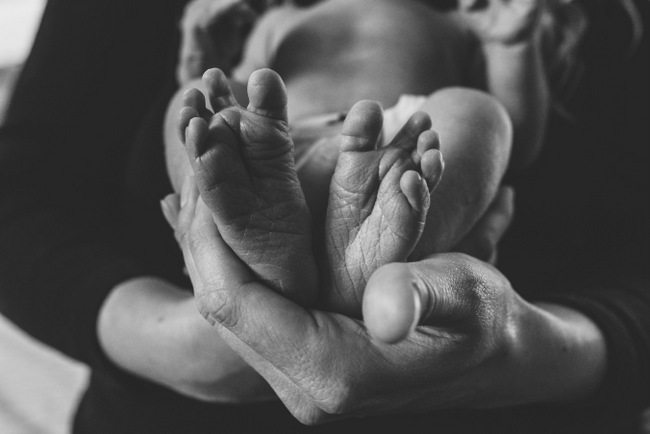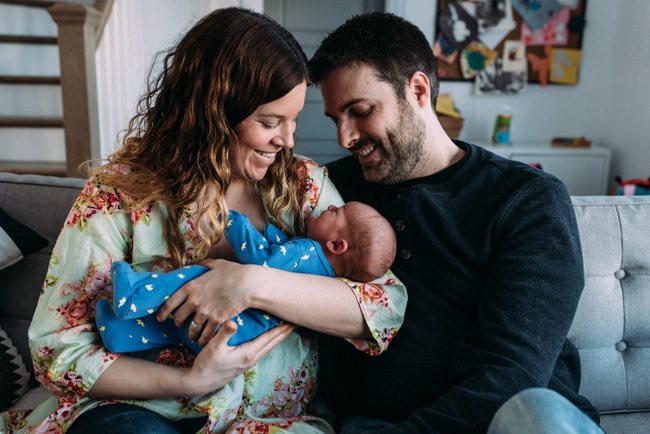 The birth story? We went into hospital to try to jump start things with cervadil, as I was approaching the 42 week mark. Well, obviously that was all my body needed to kick things into super high gear! The cervadil went in at 4pm, and I sat on the baby monitor until 5pm to make sure all was good with our baby boy. The midwives advised us to eat, try and get some rest, and that I would probably wake up in the middle of the night in labour. Worst case, nothing would really happen and we would re-assess in the morning about more cervadil or breaking my waters.
They left to go home at about 5:10pm – we would page them when labour started. Basically as soon as they walked out that door I started to get the craziest cramping. Like non-stop, no-relief cramping. I didn't believe that it was contractions to begin with as there was no letting up, and I started to panic about what was happening. I hopped into the bath, which relaxed my body enough for me to realize that there was actually a pattern to them. Dan started timing and totally couldn't believe it when I kept saying "it's starting again". They were lasting a minute long and were barely a minute apart. I was freaking out as there was no build-up to anything – it just went from zero to a hundred and was so intense right off the bat. We called in the nurse around 6pm as it was getting crazier and crazier. The nurse (who I think originally thought "what is this girl complaining about… she can't be in labour YET!?")  was clearly pretty shocked when, after struggling to walk over to the bed, she checked me and I was already at a "solid 7cm"… all in less than an hour. The midwives were paged and booted it over as fast as they could. It was clearly a good thing that we had insisted on being admitted into hospital! There was a storm coming that night / the next morning and I didn't want to take any chances of not making it back in – often with cervadil you can get it administered and then go home until things start progressing.
The midwives, my Mum, and photographer all started walking through the door around 6:45pm (just as I was luckily getting some sweet pain relief – hallelujah for the anesthetist who happened to be walking by the room as I was desperately asking for the epidural – I was feeling the urge to push and the nurse was telling me not to… which is basically the hardest thing ever). It kicked in by 7pm, gave me a minute to catch my breath, relax, and feel way less panicky, and I started pushing. I remember saying to Dan "I got this". And at 7:21pm? Our sweet little boy arrived into this world! Compared to my 30 hour labour with Maya, it couldn't have been more different. I also had nothing in the way of complications. I had a fairly intense post partum hemmorhage with Maya, so having no complications at all was a huge relief. I couldn't quite believe how calm everything was after the baby had arrived. I kept expecting the other shoe to drop and for something to start going wrong. The whole thing was such a whirlwind. We were back home, tucked into our very own beds, by midnight that same night. Isn't that nuts? We were so grateful.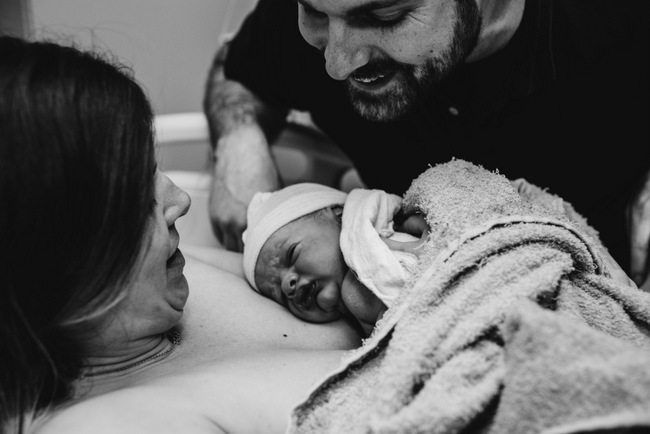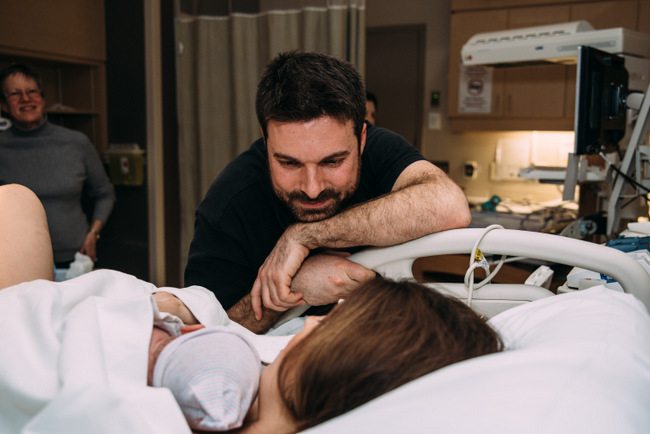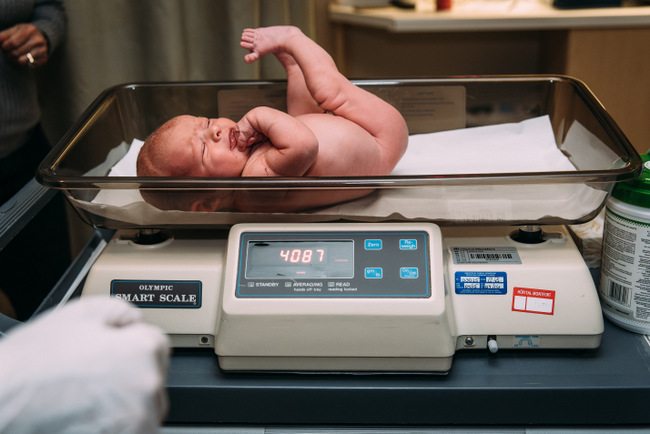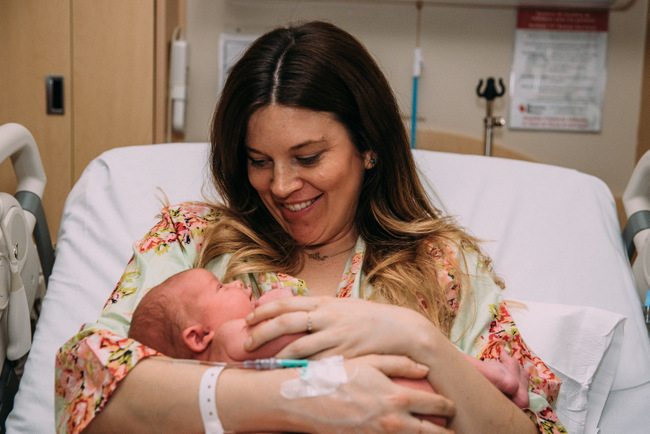 James Hudson is just a darling little guy. He definitely looks similar to Maya when she was a newborn – which is a whole lot like their Daddy. When you look at Dan's baby photos, it is very clear that these babies belong to that dude!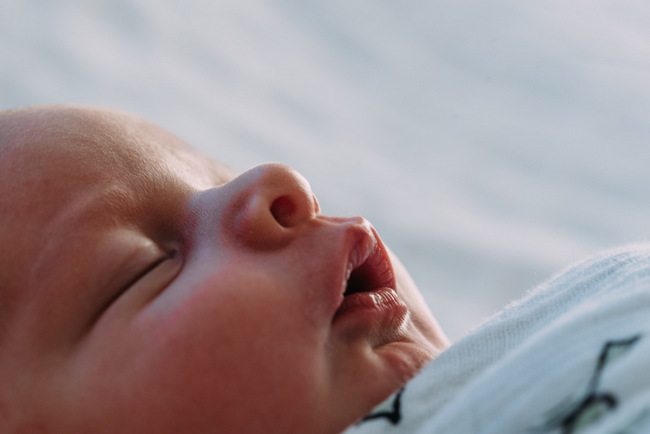 We are super smitten and Maya is the absolute sweetest with him. She is so fascinated and always wanting to come check him out, give him hugs and kisses, and gets quite worried when he cries (though we have taught her how to "shush" him and she might be our new go-to baby whisperer). Other than a bit of extra neediness in the first few days, the transition doesn't seem to have been too difficult for her.
We are getting used to being a family of four and so far, so good! I haven't ventured out on my own with both of them yet, or tackled bedtime by myself, but we'll get there. My recovery has been so much smoother and faster this time around (again, thanks to having no complications), and breastfeeding is ACTUALLY working out with James, although we are struggling with some low milk supply issues.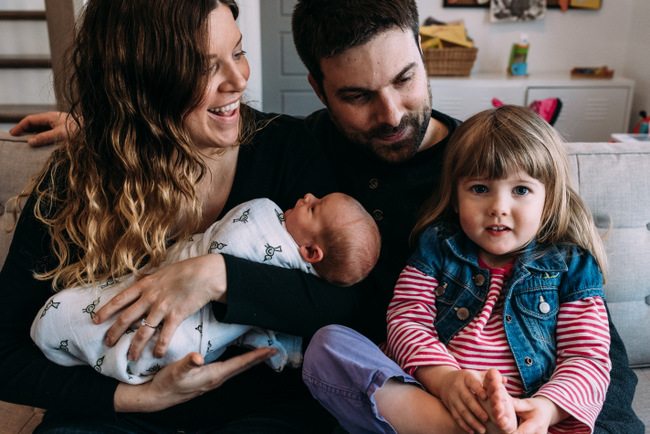 And if you are wondering about these gorgeous photos in this post, I HAVE to mention the amazing birth photographer we hired. Her name is Charlotte Northrope and she does weddings, family, and lifestyle shoots, including births. I had seen her work from a friend and was so moved by the birth photos she had captured for her clients. We have some photos from Maya's birth, but not many, and certainly none that are as beautiful as these. Not only was she completely inconspicuous during the birth (I was just relieved she made it there on time!), but it was nice not to have to think about asking someone to take any photos. It feels super special to have captured the whole event so beautifully. You guys know I'm a sucker for a good photobook, so you can believe I'll be making a pregnancy photobook for James just like I did for Maya.
Included in Charlotte's birth photography package is her "fresh 48", which involves coming over to your home or hospital and taking those first shots of baby meeting family members, their room, and close ups of that fresh little human (you can also hire Charlotte *just* for the fresh 48 if you don't want the whole birth package). Here is Charlotte's website for all the info, and here she is on facebook, too. I can't say enough wonderful things about her + her work!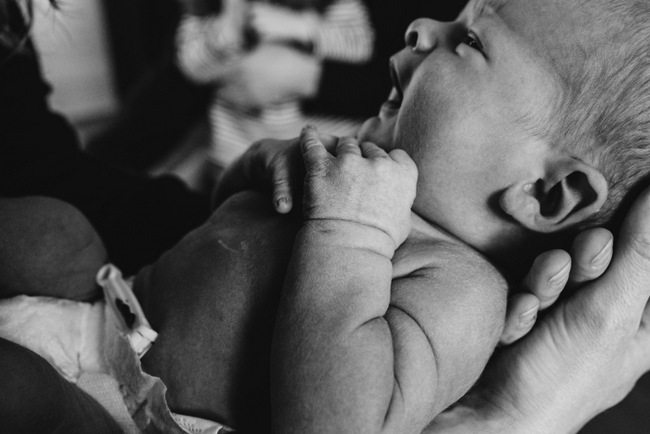 I am hoping to get back to a somewhat regular schedule on here soon, but if I go silent for longer than usual periods, just assume I'm deep in baby snuggle mode.