This post could also be called "Gemma's Christmas wish list". Ha. I adore coffee table books. Full of beautiful photography, amazing inspiration, and the story-telling. I can flip through my design books a million times and never get tired of them. Plus, they make great props when you're styling your pad. The usual routine for Saturday and Sunday mornings in our house is to have breakfast and then sit around for about an hour with our coffee's in hand, reading books and magazines, as Maya plays with her toys (or comes and sits on the couch to read her own books). Unless I have a new magazine, those are usually the moments when I crack into my design books and feel super inspired.
Here are my 10 favourites from 2015 that should definitely be on your holiday wish list, or would make an amazing gift for anyone you know who loves DIY / Design / Decor. I don't have all of these yet myself (hint, hint, Daniel!), but they have all been heavy in my browsing rotation whenever I hit up the bookstore.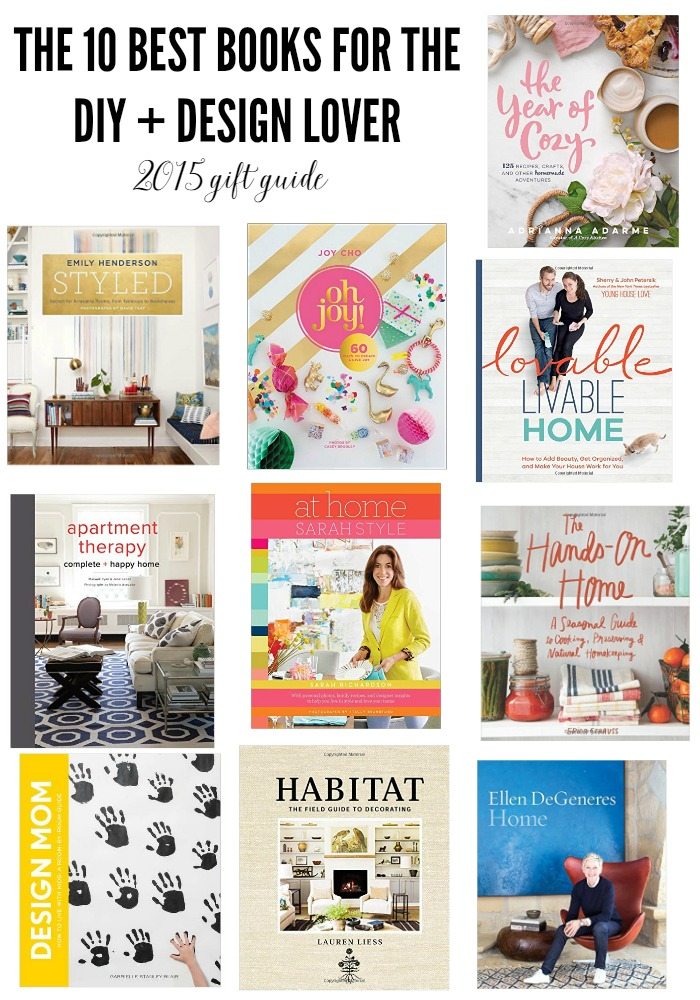 1 // Styled by Emily Henderson.
Do you guys read Emily's blog? It is without a doubt in my top 5 list of favourite blogs. Not only does she have an amazing, eclectic style, but she is frigging FUNNY. The girl makes me laugh in most of her posts. Plus, she is a mom to a toddler and brand new baby girl, which makes her so relate-able. Sometimes I feel like her pregnancy and parenting posts were written just for me.
Her book *just* came out, and it's gorgeous. This one should be really high on the list, guys. You need to get it.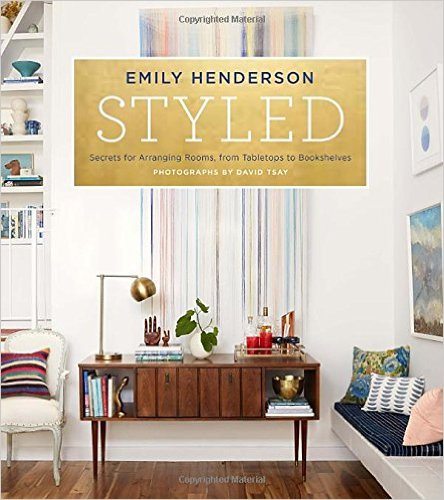 2 // Oh Joy – by Joy Cho
Doesn't everything Joy do just make you happy? I'm sure you've seen her collection of stuff at Target. The bright colours, fresh designs, and cheeriness of it all is just the best. I love her stuff, and her book looks full of super fun project ideas. Also – the cover? How cute would that look in a white room with accents of mint, pink, and gold. Dreamy.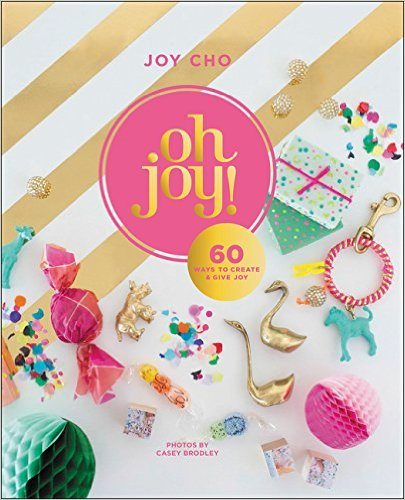 3 // The Year of Cozy – by Adrianna Adarme.
I hadn't actually heard of Adrianna's blog, A Cozy Kitchen, until I saw her book. The styled photography is something else – so, so beautiful. I love that there is a mix of recipes and DIY project ideas, too. This is on my must-buy list for sure.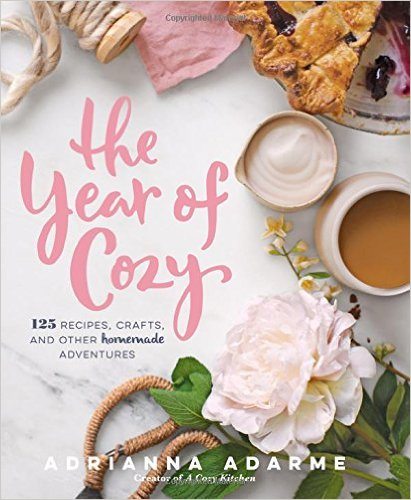 4 // Lovable Livable Home – by John and Sherry Petersik.
Who doesn't miss John and Sherry? I have had major Young House Love withdrawal ever since they stopped blogging. Kinda feels like when your absolute favourite show goes off the air. You felt like you were personally connected with them, you know?
Their second book follows up on the super successful first one, and is full of inspiration to live in a home YOU love. There are more inspiring spaces featured in this book, rather than solely DIY project ideas like the first.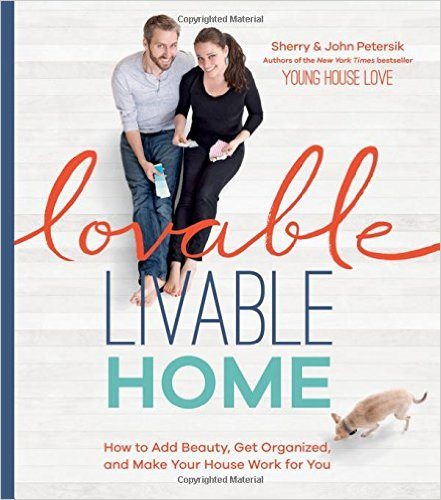 5 // Apartment Therapy: Complete + Happy Home – by Maxwell Ryan.
From the original design blog, this is one of those really useful guides to designing and decorating your pad. And in typical Apartment Therapy form, has amazing inspirational images and rooms to learn from. These guys always create a stunning book and this one is no exception!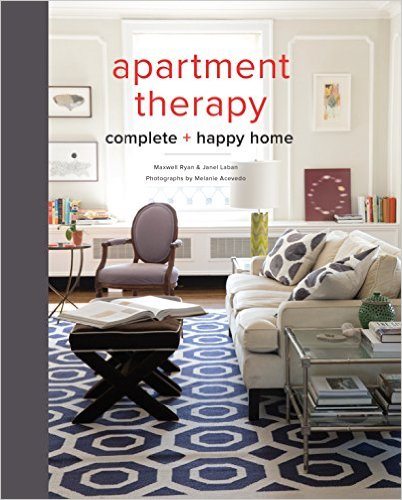 6 // At Home: Sarah Style – by Sarah Richardson.
Is anyone here NOT a huge fan of Sarah Richardson? My Canadian home girl continuously knocks it out of the park with her home renovation shows on HGTV, online, and in print. Her signature style is maybe a bit more traditional than I would typically lean, but I have learned so much from being an observer of her work for years.
This second book of hers is more personal than her first, and even includes some of her favourite family recipes! I just got the book this past week and am already loving everything about it.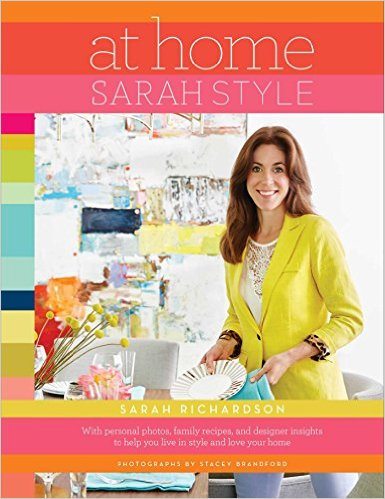 7 // The Hands-On Home – by Erica Strauss
This book is a little different from the others in that it is more kitchen-focused, but the whole idea behind Erica's blog and book is about modern homemaking. Full of delish looking recipes, advice, and tips on living a more sustainable, grounded lifestyle.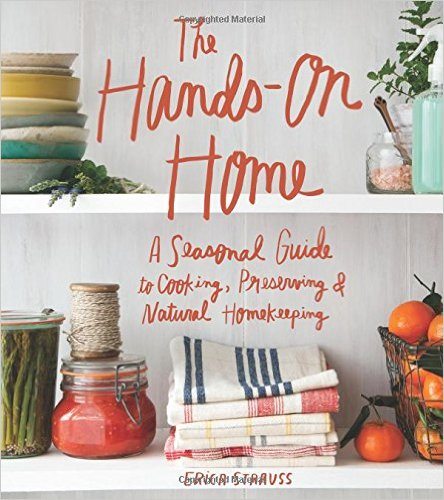 8 // Design Mom – by Gabrielle Blair
As you can tell from the title, this book is the guide to creating a home that is organized, stylish, and still able to function for a family. The author is new to me, but I like her approach. The advice is practical. Think things like storage solutions, simple ways to make it easy for your kids to help around the house, rainy-day DIY projects to do with your kids, etc.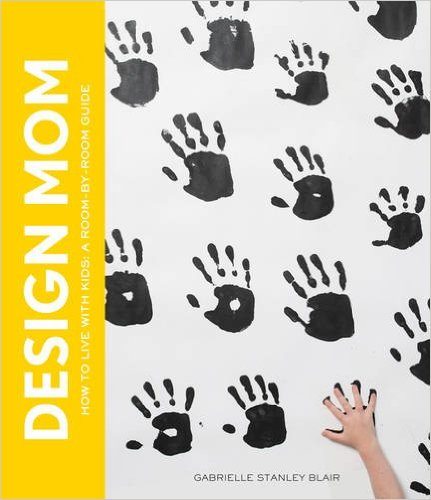 9 // Habitat: The Field Guide to Decorating – by Lauren Liess.
Do you guys follow Lauren Liess on social media and her blog (Pure Style Home)? Oh my god, she has amazing taste and also happens to be ridiculously gorgeous. I have a total crush on her.  The way she can mix textiles, wood, whites and creams, and textures is just out of this world. I would die happy living in any of her spaces.
Her first book – Habitat – is full of amazing inspiration but is also a really thoughtful teaching manual. It's divided into three parts and really gives you a great handle on the fundamental elements of design. This one is a must!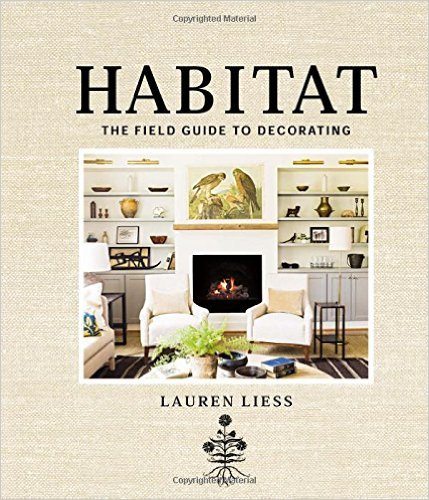 10 // Home – by Ellen DeGeneres.
Did you have any clue that Ellen is super into decorating? She has flipped tons of houses in California and has a really amazing sense of style. It's super eclectic, with such a mix of furnishings and art. It's not so much an educational guide or full of practical, budget-friendly DIYs and recipes, but DOES have super inspiring spaces with a dose of that funny gal so many of us love to watch on TV.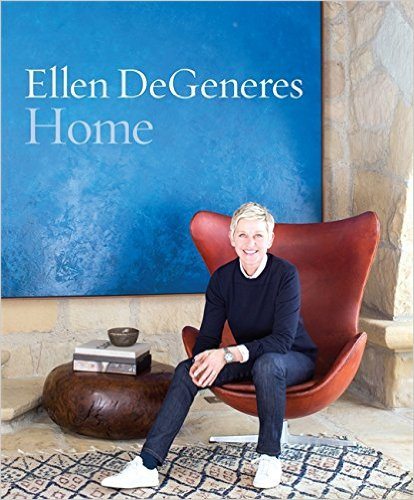 Have you guys picked up any of these books this year? Got any faves? Ones I've missed? What's on your holiday wish list this year?