If you guys have been reading this blog for a while, you'll remember that I struggled to make breastfeeding work with our daughter Maya. Long story short: it didn't end up working for a variety of reasons, and I pumped for 7 months – doing a mixture of breastmilk and formula feeding through bottles. I had a lot of guilt, a lot of disappointment, and definitely some major baby blues and anxiety following her birth. Now that I'm pregnant with number two, I have a whole bunch of mixed feelings about breastfeeding. Of course I am going to try breastfeeding our second baby, really give it a good shot like last time and try to troubleshoot any issues that are going on, but I also feel like I have a different perspective this go round. I'm more relaxed about the whole thing and know that really, the only important thing at the end of the day is a happy, healthy, and fed baby — no matter how this happens! And a happy mama too. Those two things = a good time and wonderful bonding.
So .. what's my "plan" this time around? There are a few things that I've been thinking about.
A more gentle introduction //
Last time, my midwife brought Maya to the breast for a few minutes shortly after she was born but nothing really happened. It wasn't until a few hours later when one of the nurses came in and woke us up to feed that we really gave it a go. And it was horrific. Maya was SCREAMING, I was still feeling out of it from the drugs I got during my post partum hemmorrhage, and the pain on my nipples was out of this world (like up there with labour). The nurse just kept jamming Maya's head into my breast in an incredibly forceful way and making the whole thing really negative and stressful for both Maya and I. This happened again a few hours later, and we were discharged without seeing any kind of lactation consultant.
This time around, I'm going to be forceful enough myself to know that I do not want anyone in the room who is going to be like that. I want the baby to be laying on my chest and just have quiet moments together and let him find my nipple. Maybe we'll need to help him along, but I'd like to try to just let him naturally do it first. Have you watched those videos where babies crawl up the mother's stomach and find the nipple? It's pretty amazing.
photo by super talented photographer Charlotte Northrope
Lactation Consultant //
Last time, Maya was born on a Friday evening, and we were able to go home by the Saturday night. We were already intensely struggling to breastfeed, the nurses hadn't been at all helpful, and our midwife was lovely but didn't have many strategies to help us out as it was beyond the usual problems she sees. I had all sorts of breastfeeding drop-in clinics schedules ready, but I didn't have the name and number of an actual lactation consultant to be sort of "on call" (the drop-in's didn't start until that following week). My midwife referred someone, who came on the Monday, but it would have been nice to see the lactation consultant consultant in the hospital before being discharged or someone at home more immediately. It's crazy how just the first 3 days can have such an impact on the trajectory of how things go. This time, I'm going to ask to see the LC right away either in-hospital (if I stay there for any length of time), or have them come over to our house immediately upon getting home.
Have Backup Ready // 
I had been so presumptious last time, thinking that breastfeeding would work, that we hadn't really planned much of a formula/bottle strategy. Sure we had some bottles at the house but all we didn't have any formula, and I hadn't done any research on which formula I would like to use if the situation occurred. We had no idea about the differences between liquid, concentrate, and powdered formula and had to give ourselves a quick education session and did a rather panicked trip to Shoppers Drug Mart late at night when we needed to supplement. This time, I'll have all of my bottles ready to go and will have some formula ready in the cupboard. I don't have the crazy fear of formula like I did last time. It ain't poison, you guys! No matter how the media portrays it sometimes. It can be a huge life-saver. You do what you need to to feed your baby and I'll be hopping on that train if we need to.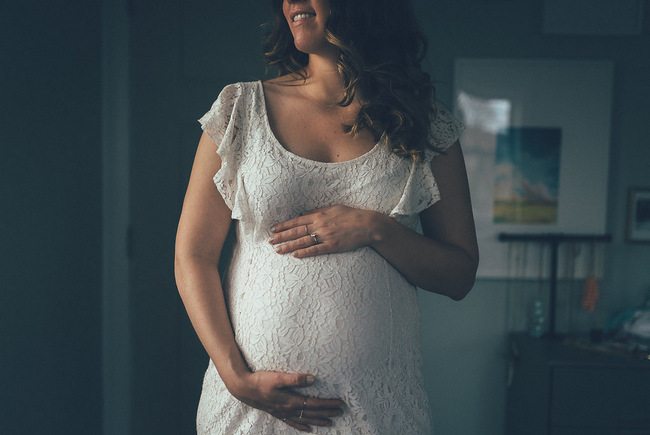 photo by super talented photographer Charlotte Northrope
Pumping //
Again last time I had totally assumed that all I would likely need is a single breast pump because I would only be pumping when I wanted to make extra milk to leave the house or offer a bottle. Ha. It was less than 48 hours after giving birth that I had rented a hospital grade pump and again, had to do some quick research on what I needed to get into my ridiculous pumping-8-times-a-day routine (insanity – I WON'T be doing that long term again, that's for sure). This time I'll have a double pump ready to go with the "accessories" all set, and I actually know how to use that thing, wash equipment, etc. If you're having your first baby, I'm not recommending you go out and buy a top of the line pump.
What I always recommend now? Don't buy ANY pump at all (you can ask for gift cards if someone wants to get you this as a gift), and instead wait until you know what kind of pumping you're going to need to do. This will dictate what "level" of pump you need and you won't waste money on something too basic or too heavy-duty. If you're interested – here is my post about my pumping "tips and tricks".
Nursing Accessories //
Just because I'm skeptical about whether nursing will work for us this second time around, it doesn't mean that I'm going without any of the nursing accessories. I am making sure I'm stocked up on nursing pads, nipple cream (I'm going to fill a prescription for the Dr Jack Newman cream before having the baby – anyone used it?), my breastfeeding how-to books, and nursing bras.
Speaking of nursing bras, I have been wearing one particular one for the last couple of months and it has been AMAZING! Last time I was pregnant, I purchased a nursing bra and wore it for the last few months of my pregnancy and for the whole 7 months I was pumping. Yes, one bra. I think because I wasn't actually breastfeeding and didn't know how long the pumping would last, I couldn't bring myself to invest in any others. In retrospect though, I really should have had a few others for you know, laundry day, and that kind of thing (I didn't really have a leaking issue since I didn't make much milk, so wasn't having to wash my bra all the time).
When Bravado got in touch and wanted to get my feedback on their new yoga nursing bra – the New Body Silk Seamless Yoga Nursing Bra – I was super game to give it a try. They also happened to reach out when I was around 4 months pregnant and none of my regular bras were fitting anymore – life savers!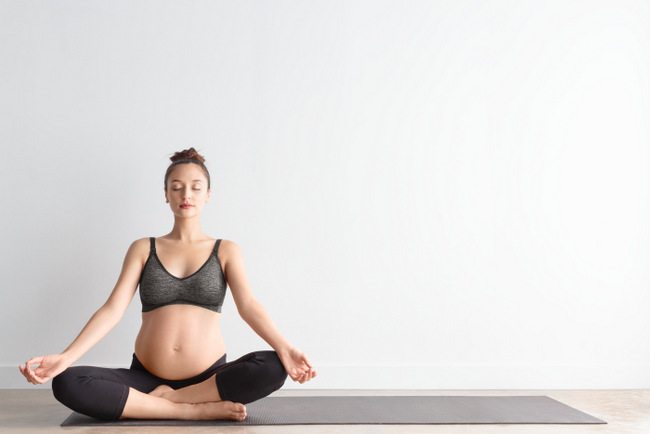 And you guys? The bra is crazy comfy. I hardly even notice I'm wearing it. I have definitely put it to the test at the gym and in some yoga classes these last few months, and it works really well both in exercise mode and just in regular day to day life. The colours are cute – I have both the pink and the gray, and I haven't worn anything else since I got them! You can cross the straps in the back too, which means you can wear a sporty tank and not see the bra.
I feel kinda weird about posting this photo… but I wanted to make sure you knew that I was serious! I have been wearing these bras non-stop and loving them.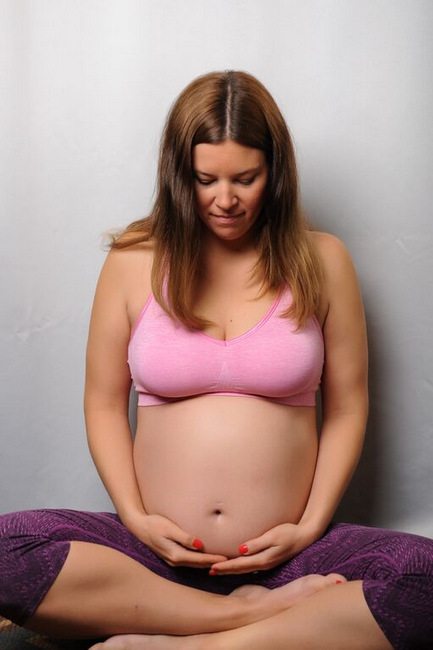 The bras are currently available for $55.00 in the States and Canada at various retailers (some include – Diapers.com, Breakout Bras.com, Figure 8 Maternity.com, Bosom Buddies, The Pump Station, Yummy Mummy, and in Canada at West Coast Kids, Snuggle Bugz, and Well.ca, and online at www.Bravadodesigns.com).
The Bra also features patented Silverbreeze™ technology – an antimicrobial finish that is applied to the fabric which prevents the growth of odor-causing bacteria, mold and mildew, premature decay of the fabric and discoloration. So you'll still be smellin' so fresh and so clean even after a solid Vinyasa class. I'm sure I'll be wearing these bras for many more months to come!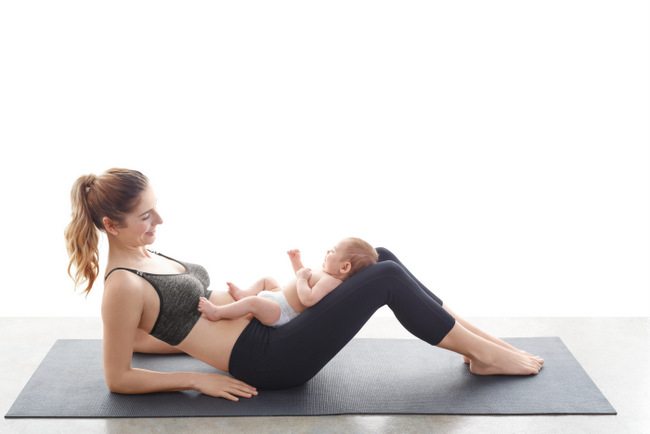 Ultimately, I know that I can't really plan ANYTHING when it comes to the birth and the post-partum experience with this second baby as you don't always have control over what goes on, but I do feel like I'm going to be as prepared for the various options that might arise. More importantly, I feel really zen about the whole nursing thing. Sure it would be great if it worked this time around, but I also feel so OK with going the bottle/formula route. Maya had tons of formula and she is a thriving, healthy little lady. I was 100% formula fed. There is absolutely nothing wrong with it despite the societal pressure that "breast is best", and I'm not going to let myself fall down into the crazy trap of guilt and anxiety that I did last time if we encounter issues that are not surmountable. Woah, the blues were so intense and so not healthy for me or for Maya that I really don't want to go through that again. It wasn't until I *finally* gave up trying to breastfeed that Maya and I totally bonded and I actually felt that crazy hormonal love and attachment that I thought would be immediate.
In case you were curious – here is the post about my breastfeeding experience with Maya.
Do any of you guys out there have a breastfeeding story to share? Any fave nursing bras you've tried? 
Big thank you to Bravado for sending me these bras to try out! I was not paid to write this review, and all opinions as always, are fully my own.