You probably noticed in the post about the fireplace built-in's earlier this week the new rug we have in our living room. Let me back up and tell you a little about it, m'kay?
For a long while now I have lusted after those Moroccan style rugs that we've all been spotting all over design magazines, blogs, websites, etc. You know, the ones that are a bit shaggy, are creamy coloured, and have some dark diamond style pattern on them? Gorgeous, right? I nearly pulled the trigger on more than one occasion when I saw a good deal, but knew that I really needed to wait to see how our living room panned out. Maybe the size would be wrong, or the whole style wouldn't work as I thought it would.
As our living room started to come together with the white and gray built-ins, brass accents, and our gray couch (our EQ3 Reverie), I knew that the Moroccan style rug would work. I wanted something with some interest and pattern, but nothing too colourful or distracting. I didn't really want to go with anything gray as we already have a lot of it on this main floor. And I knew that the soft shagginess underfoot would add to the cozy factor in the space.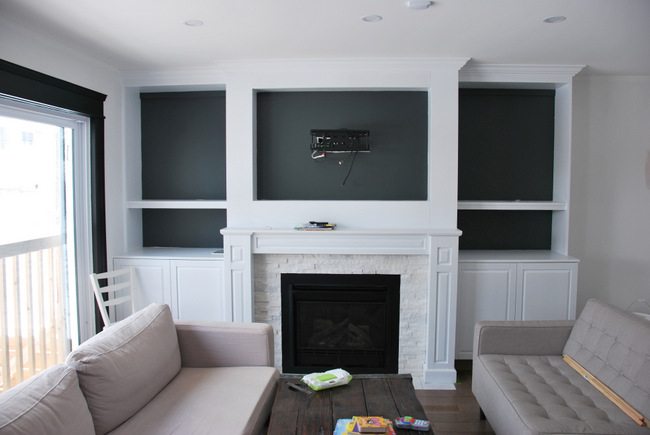 In looking around, I spotted this rug from Mohawk Home. The colours were just right (I liked that the darker detail was in black, not brown) and the price was great too. You have probably come across Mohawk Home rugs in a bunch of places but may not have realized it — Target, Walmart, Overstock, etc.
Once it arrived, a certain little somebody was seriously digging the shag…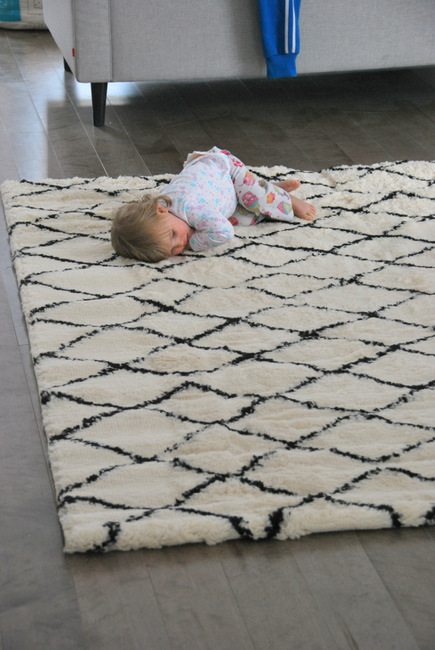 This beauty was around $65 for the 5×7 and $140 for the 8×10. Seriously low prices, hey? Made me wonder a bit about quality. We got it home and have lived with it for a few weeks now, and I'm happy to report that I have been really pleased with the quality. It took a minute to flatten out from being all rolled up, but once it did it feels plush and thick, and it doesn't shed like some of my previous wool rugs have done. Couldn't be more pleased, really.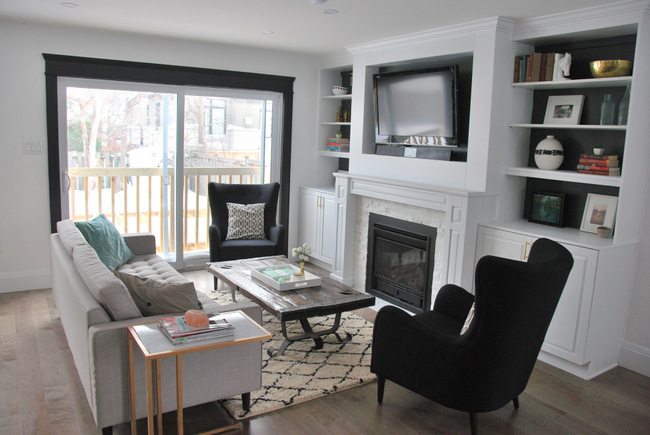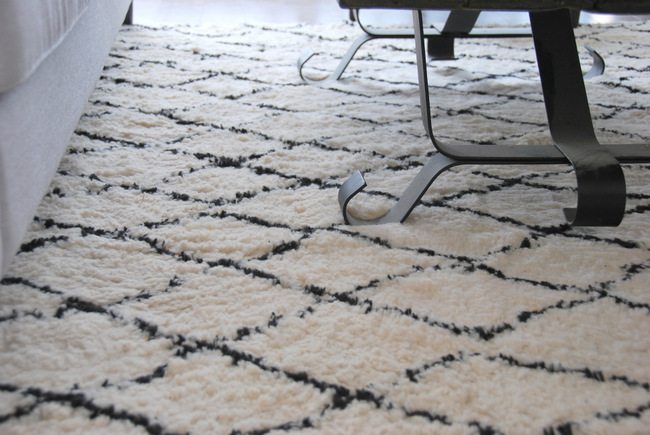 It has a cool mellow vibe, and actually I feel like could fit into just about any style of room. Sort of like persian rugs, doesn't really matter what colour scheme or design style you are going for, it just somehow works.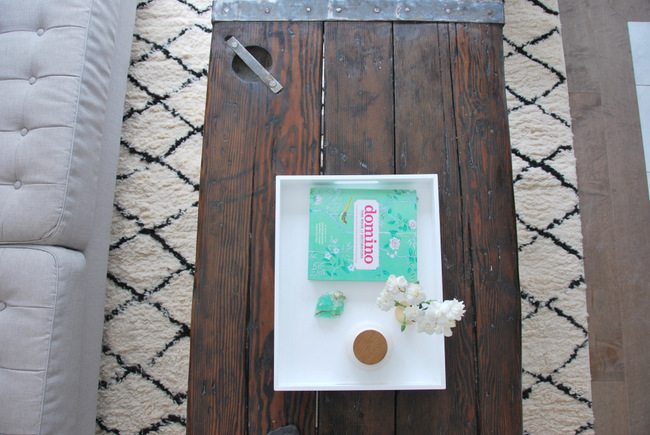 I feel like I could've gone for a size up, as it only just barely slips under the furniture. Potentially down the rug I might move this rug to another room and get a bigger one for the living room – we'll see.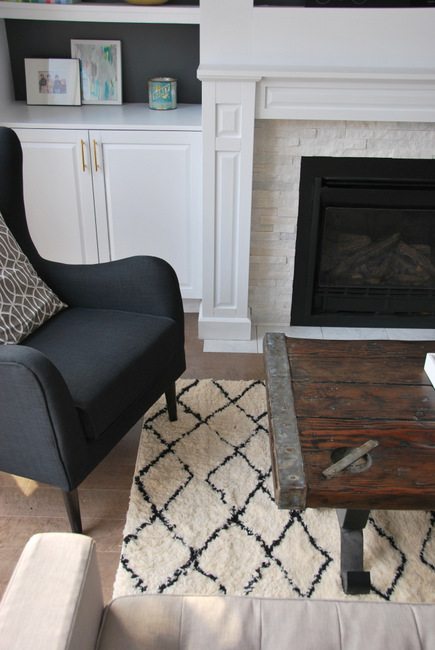 **CANADIANS –> Sadly, the Moroccan style rug isn't available through the Canadian Walmart, and so anyone in Canada looking for it would need to ship from the States. 
A big thanks to Mohawk Home for partnering with us on this project! You can check out their new 'Still Made in America' video here, and follow along with the hastag #ilovemymohawkrug to check out how other folks are styling their rugs.