I've been working on an exciting little design project lately. A friend of mine recently bought his first condo, moved in, and realized he didn't know where to start to furnish and decorate the space. So he called me in to help pull the whole place together. Of course I was squealing with excitement. Design someone else's space? Go shopping and not see the dent in my own visa bill? Try out some new ideas? I'm in.
So here are the before pics. It is a great space with a super cool vibe but was essentially a blank slate. Collin (my friend who owns the place) had a few things he loved — like his rugs from Afghanistan — but pretty much everything else was of the hand-me-down variety (forest green leather sofas, anyone?).
Here are all the before shots. It's a one-bed, one-bath place with a big open kitchen/living/dining room area and a small den/guestroom.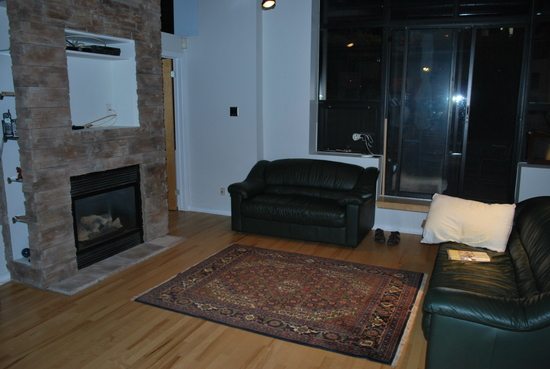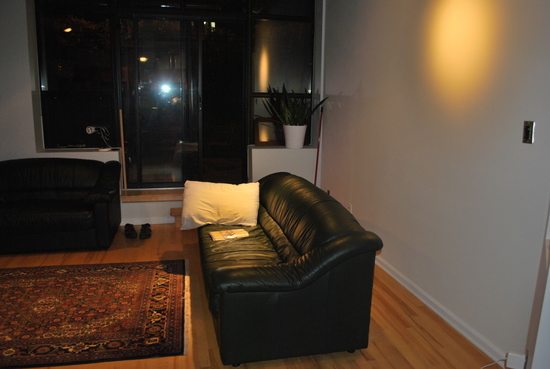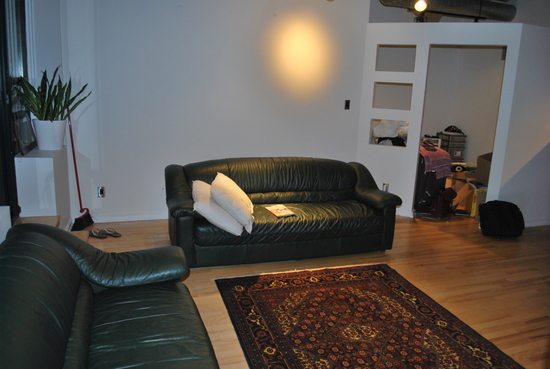 There are some great features – like high ceilings with exposed piping, tall windows, and a gorgeous (and cozy) fireplace.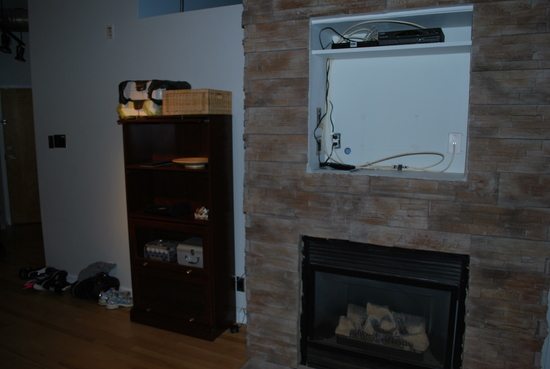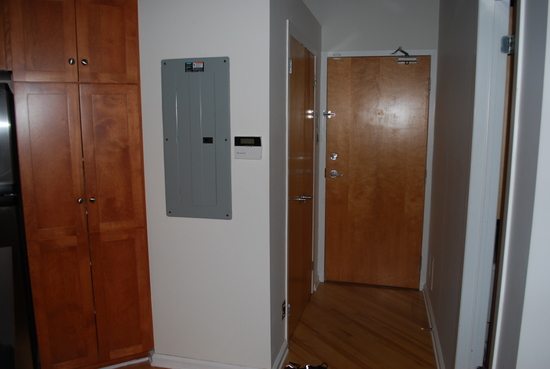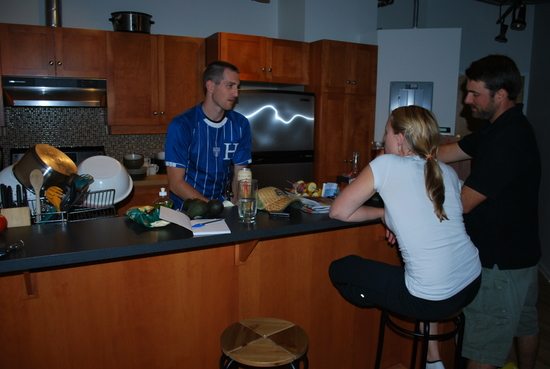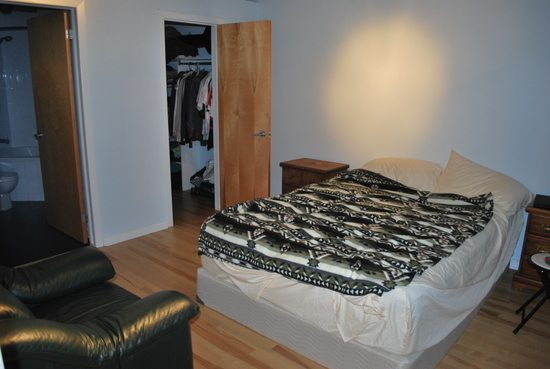 See what I mean about a blank slate? It looks pretty bachelor, right?
To start out the project, I chatted with Collin about what he wanted and how he planned on using the space. Then I put together a floor plan to start to visualize how things would look.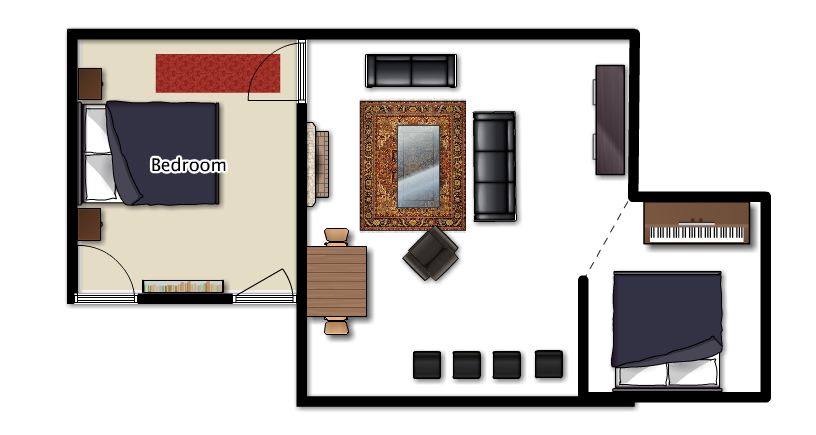 Since we needed pretty much everything (the bed and two rugs were the only items to stay), the next step was to develop a loooong shopping list. The design plan was to go with mostly neutrals with a hit of colour and a mix of high/low pieces. I wanted to create a space that felt contemporary and masculine (but soft and not too "bachelor-pad").
Collin and I have been working away on his place and had a celebratory dinner this weekend as we finished the space! Stay tuned for all of the after pics.