This past Sunday, we went on a little flea market adventure. We started the day with a couple of bagels and cups of coffee (isn't that the best way to start a Sunday morning roadtrip?) and hit the road. Here are all the juicy details of one of our favourite stops: the Stittsville flea market.
If you're in the Ottawa area, the Sttittsville flea market is about 20 minutes west of the city and is right off the 417 highway. I hadn't been there in years, and just driving up to the market I got giddy. Stacks upon stacks of goodies were there, ready for me to dig through. The market has a bunch of different vendors and great selection. Looking for antique furniture, rustic pine pieces, vintage knick knacks or a plethora of raggedy ann dolls? This place has got 'em.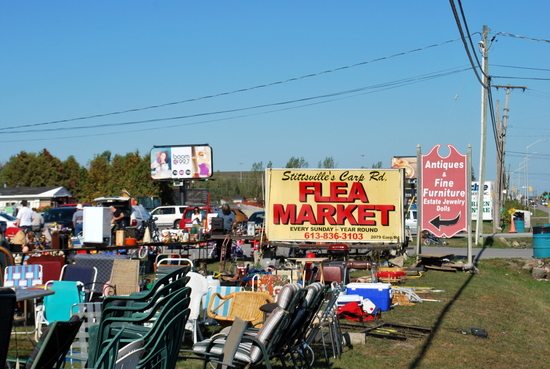 I spotted a bunch of things I would have happily walked home with…
This desk was love at first sight for both the hubs and I. We loved the old green paint and knotty pine — it would look great against a white wall.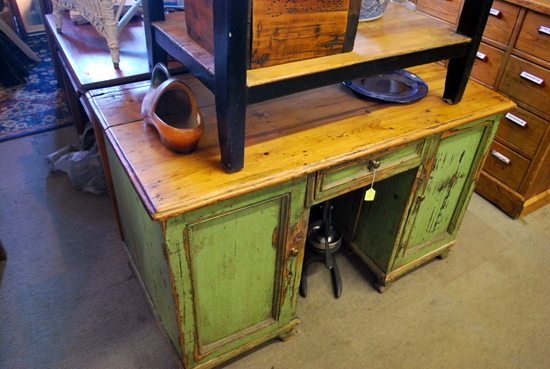 A vintage steamer trunk. These are pretty common items at flea markets. You could keep it like this or paint it to match your decor. Definitely adds some style (and storage) to any room.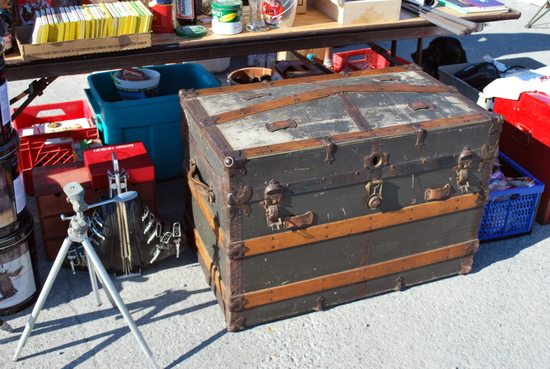 A printing tray. Wouldn't this be great to hold jewellery?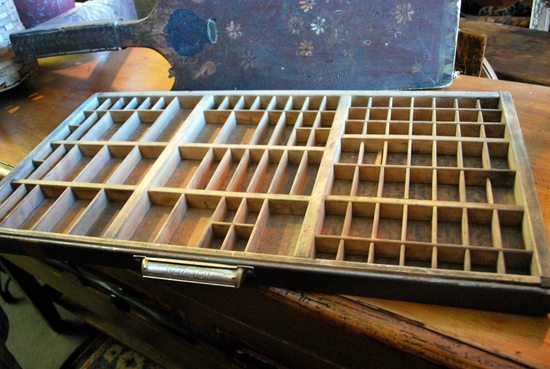 This desk was super sweet. All pine with a folding top.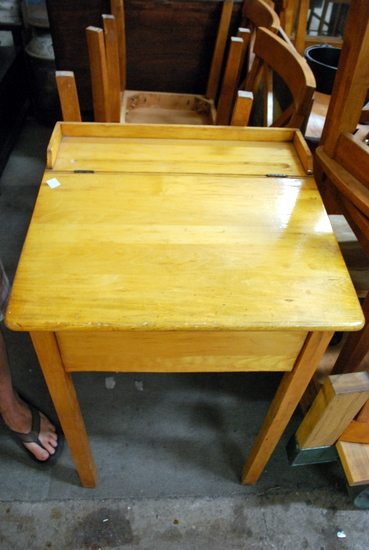 And even though it's only just fall (well actually it's been so warm, it still feels like summer), I fell for these toboggans. Not only are these a staple in most Canadian households, but they would look so fun hung up in a big mud room.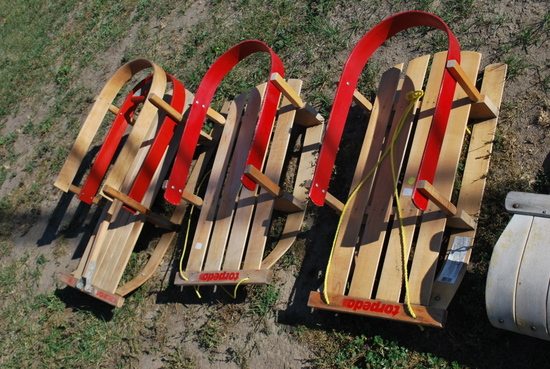 This pine hutch was g-o-r-g-e-o-u-s. I starred at it longingly and wished we had a house double the size of ours to decorate.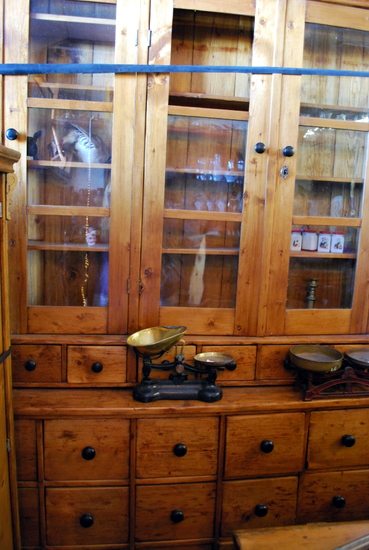 And what did we come away with? These two darling wooden children's chairs. No, we're not expecting.. my aunt is an artist and paints characters and other fun things on chairs like these for kids, so we're always on the lookout for good deals. These ones are antiques (from the 20's), are a sweet shape, and are in really good condition. We got them for $40 for the pair!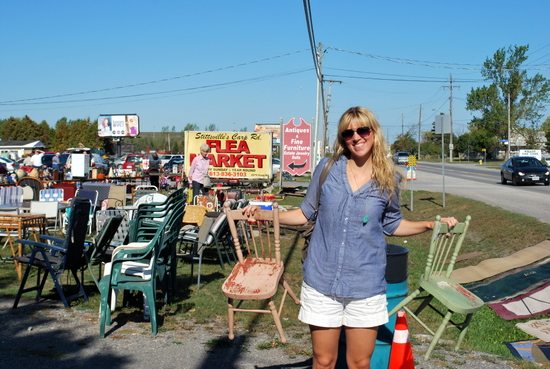 In case you hadn't already guessed, I'm a flea market/thrift store/garage sale junkie. I love hunting down the gems and good deals. A Sunday morning flea market-ing with coffee in hand is my idea of perfection. What about you guys? Do you love plowing through the piles of stuff to find your treasure? I know I can't be alone in this!