Our daughter, Maya, is a cheerful and sweet girl, so I was super excited to create this mint and pink nursery for her!
The goal was for the room was to be bright, playful, and a space that could grow with her as she moves from baby to toddler to big kid.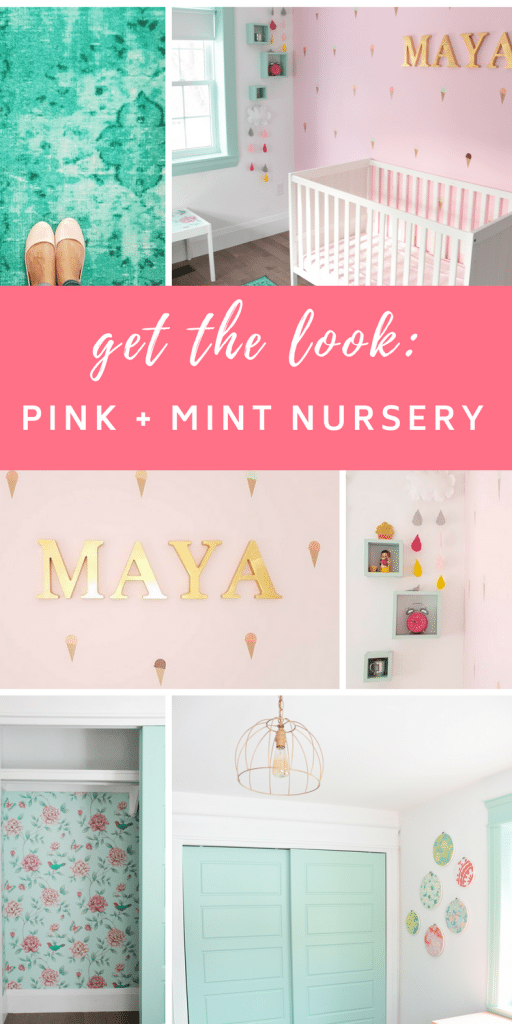 Get the Look:
The room has a pink and mint scheme (her mama's fave colours!), with hits of gold. The pink wall with ice cream decals was the first project we did in the room, and then everything else was built around that.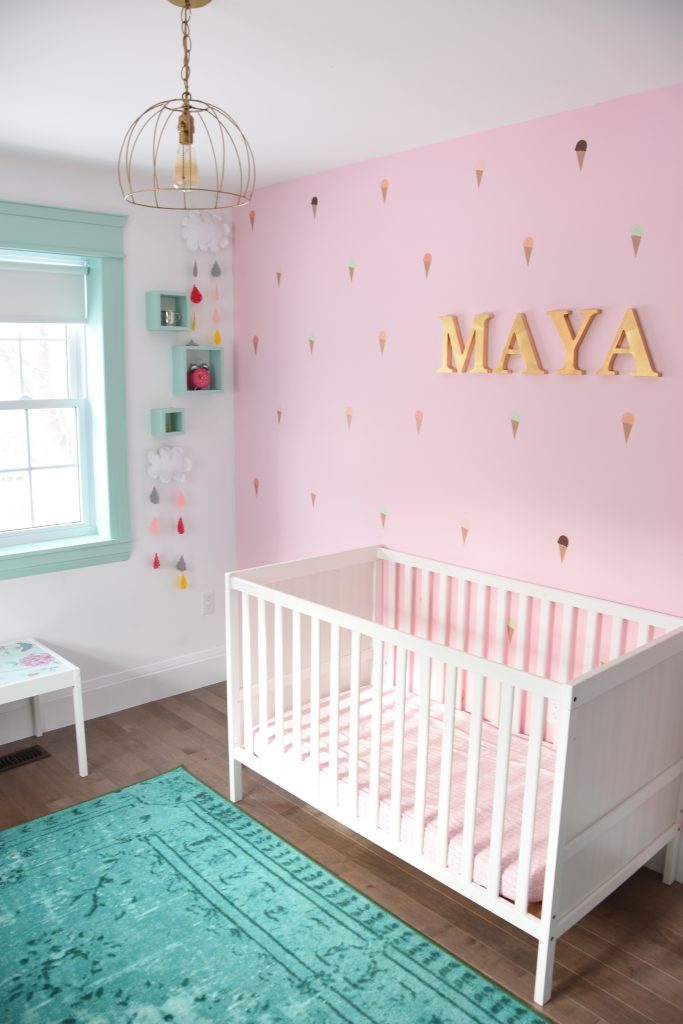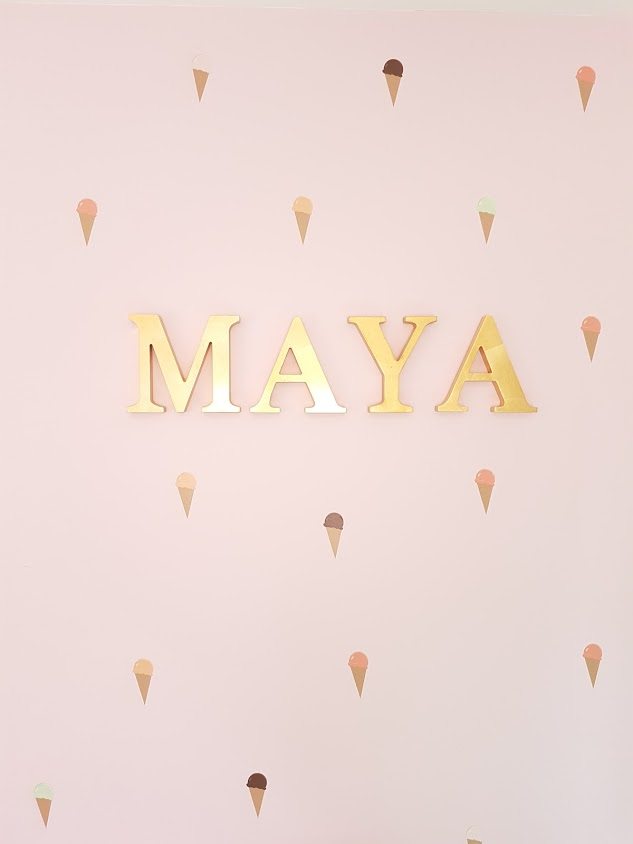 I had fun choosing out all the items – a mixture of new purchases and DIY projects. Basically if I could make it pink or mint, I did!
The rug is an overdyed turquoise. I like that the pattern is subtle so it isn't crazy distracting to everything else going on in the room.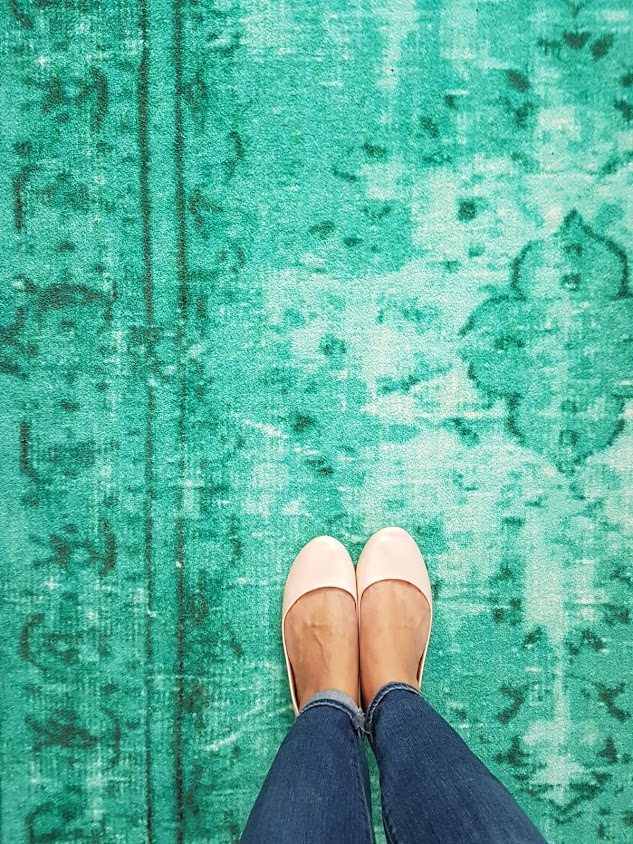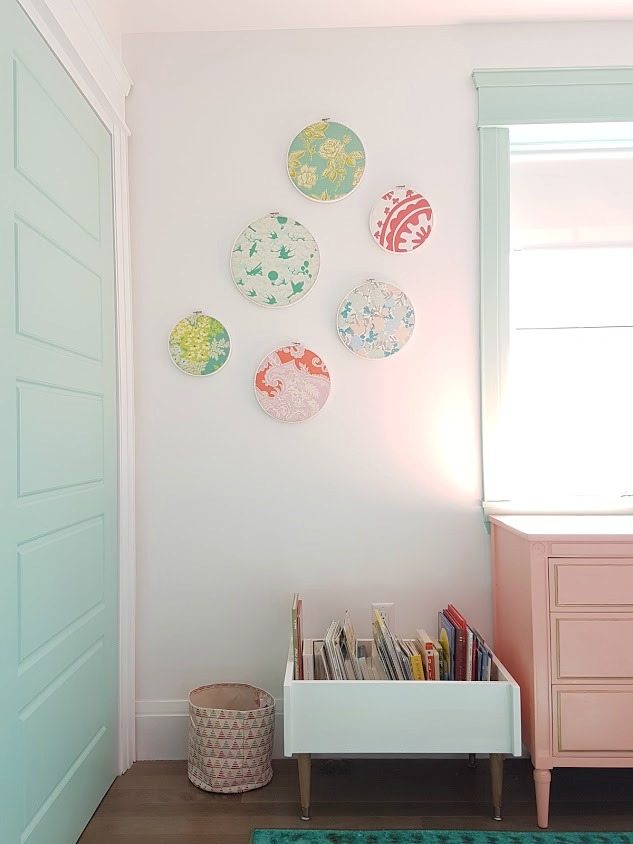 Painting the window trim and closet doors a minty hue gives the room a really playful vibe. I liked keeping some of the wall white, so that the room would feel bright, so this was a way to still bring in colour.
The art on the walls is a mixture of art prints, DIY projects (like the fabric embroidery hoops!), and shelves.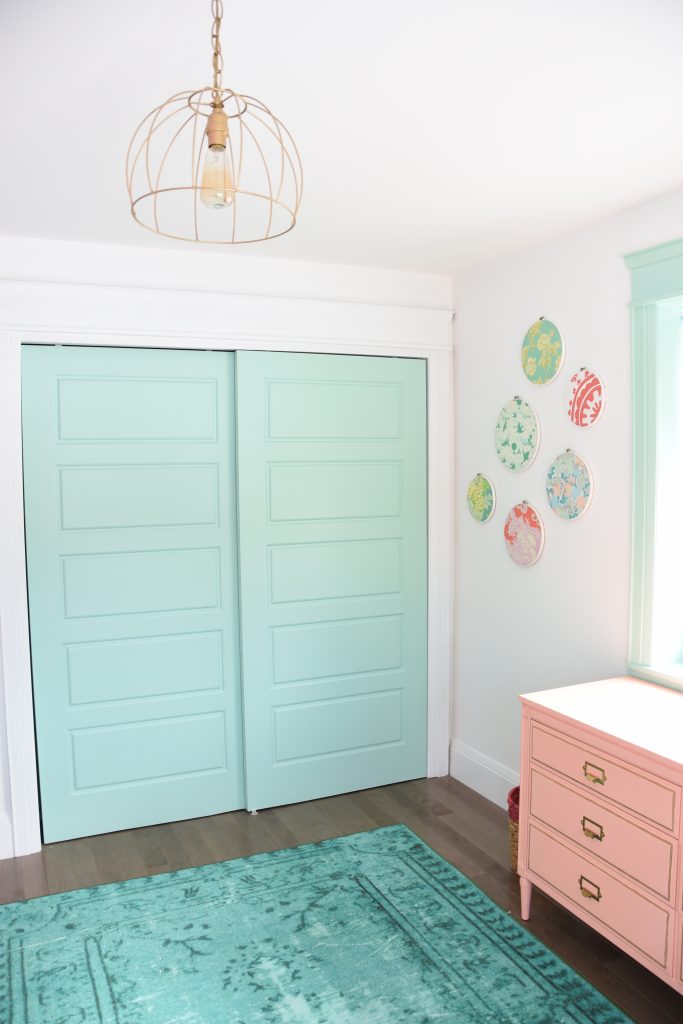 Doing this IKEA Latt Table Hack turned out so cute!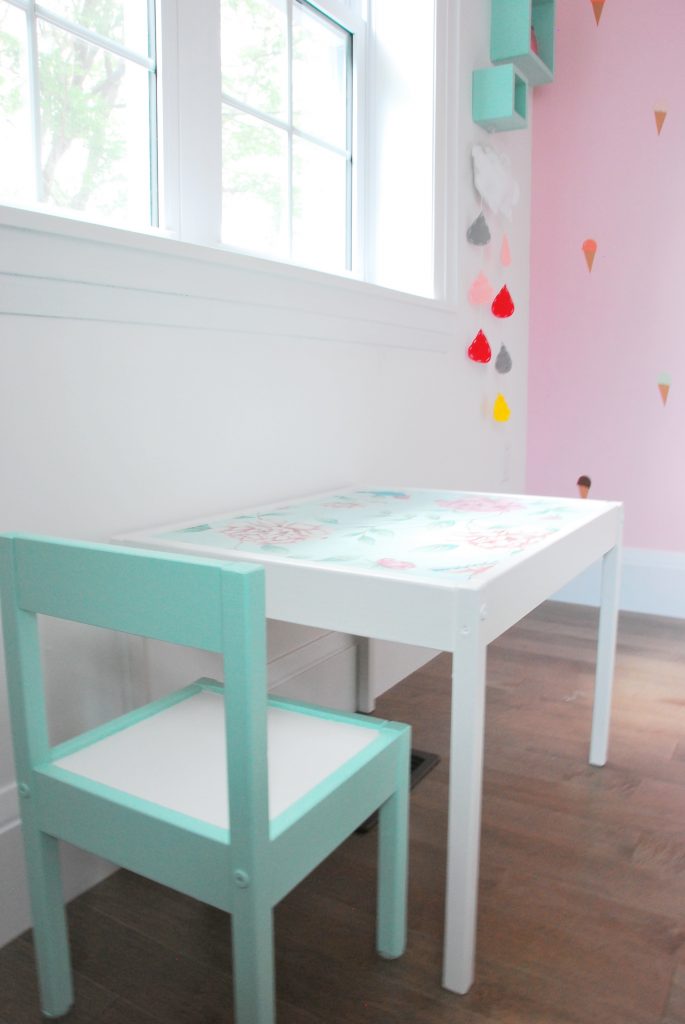 The DIY felt raindrops were another cute handmade touch. And those box shelves are a great way to have a more 3D art installment. I just painted some plain wood cube shelves, but I LOVE these little house ones from Wayfair. Would've grabbed those if I had seen them!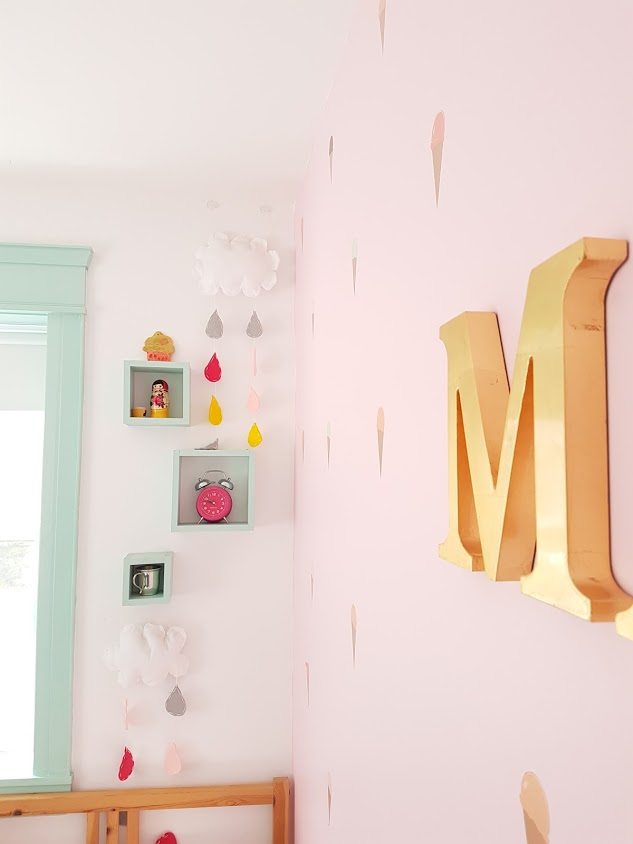 And this DIY yarn wall hanging was super easy and fun!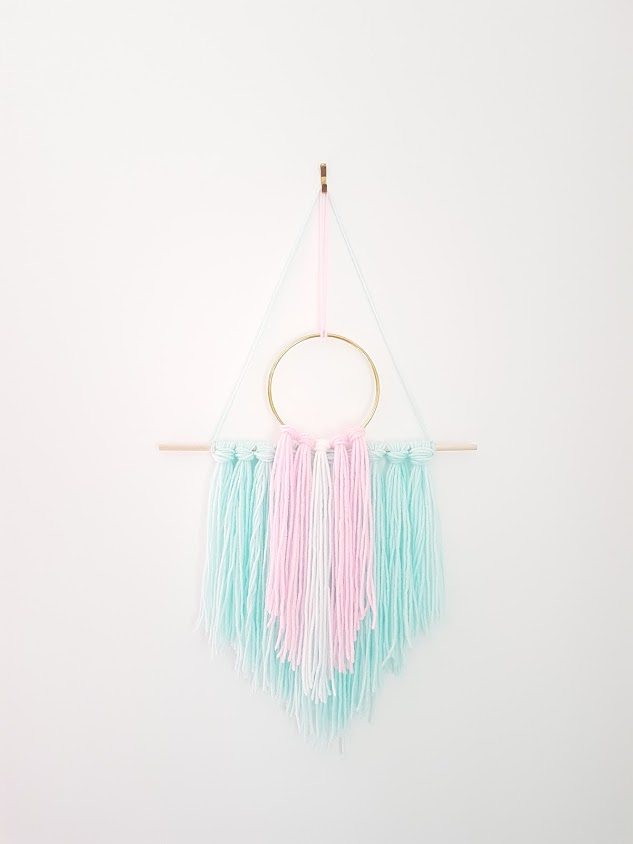 My tip for staying on budget when doing a bedroom is always to just paint an old dresser instead of shelling out hundreds of bucks on a new one. Find an old wood dresser at a yard sale or a hand-me-down (I've been known to garbage pick dressers on the regular!), paint it a bright colour, add some fun new hardware, and boom. An amazing looking piece that no one else will have!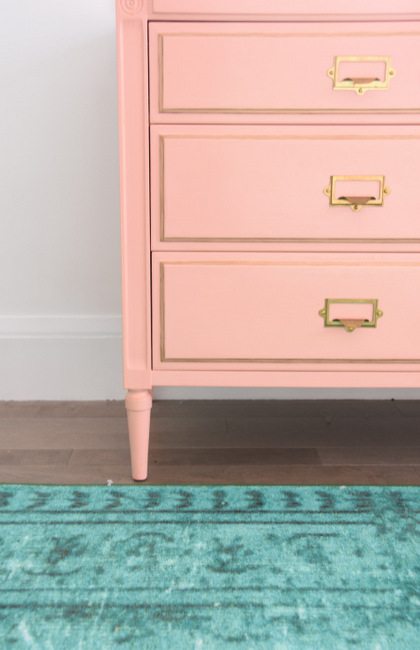 Closets are important in kids rooms to help keep all the clutter and clothes organized. We did something fun with Maya's by wallpapering the inside. I LOVE how it turned out!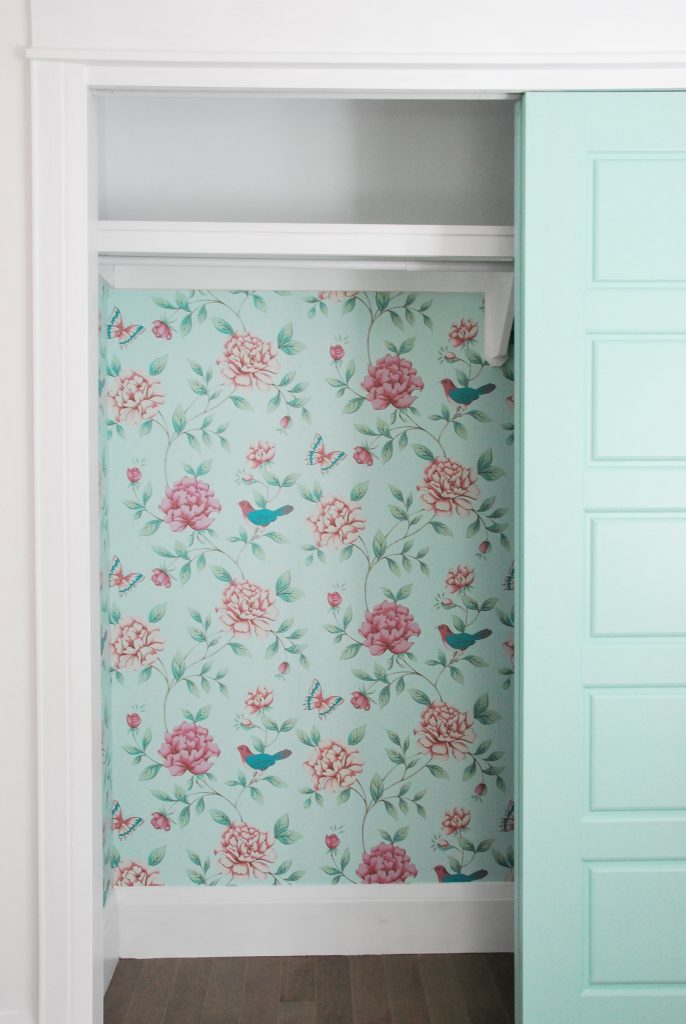 Get the Look:

Source Links:
Room Tutorials:
Here are all the projects from this room makeover:
I love the way this room turned out (and luckily Maya does too)! If she isn't careful, mama is going to want to move right in. Ha!