Slow and steady has been the name of the game with decorating our house. I feel like I keep hopping from one space to another, leaving each one only partially done. The thing is, when you are working on a budget, I think that's just how it has to be. You can do what you can with what you have in the moment, and then wait and save for the next piece of the puzzle. Well, the last piece of the puzzle in our daughter's room was a rug and we now have one (holla!). If you are looking for baby nursery ideas, this mint and pink room is full of goodies!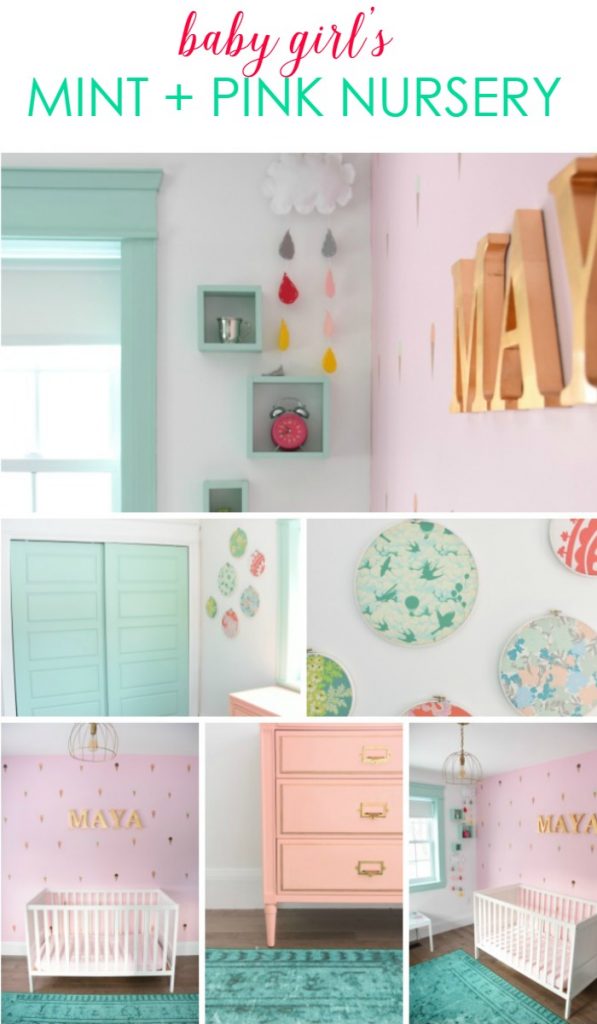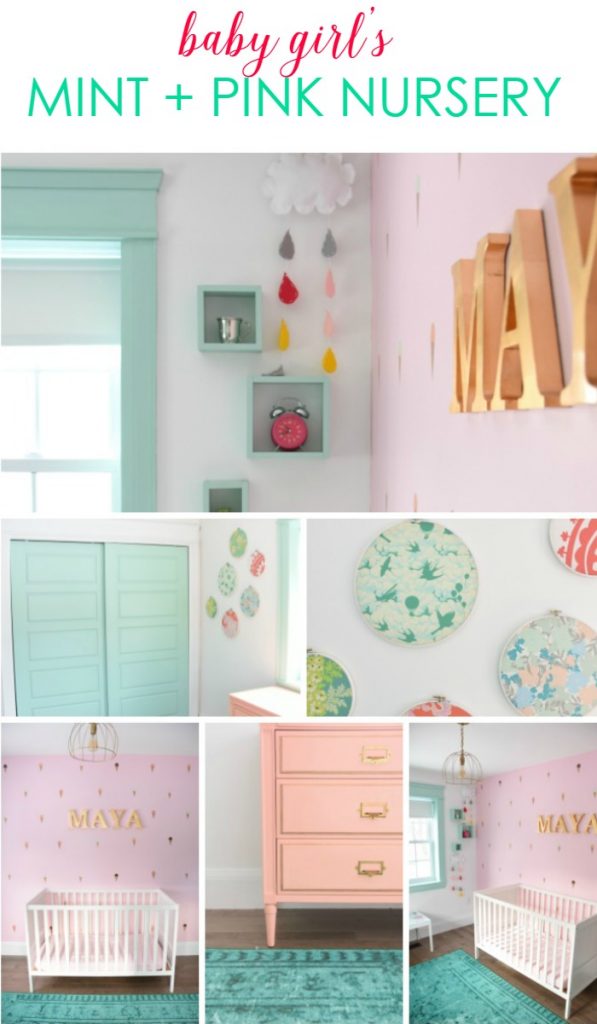 The room has a pink, mint, and gold scheme — her mama's fave colors! The main floor of our house is a sea of neutrals, so going all bright and cheery in here was so much fun.
The pink wall with ice cream decals was the first project and then everything else was built around that.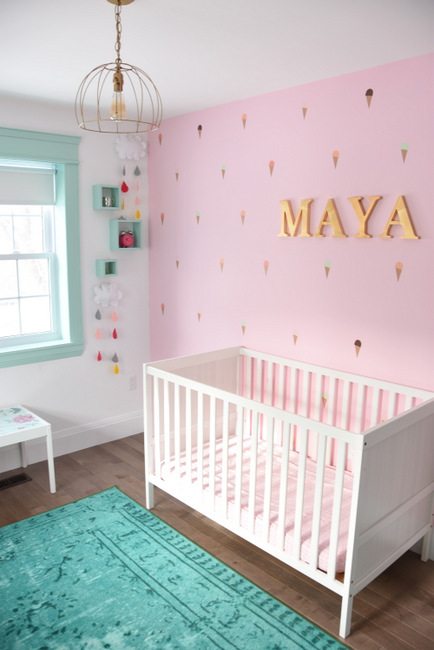 Let's talk about the rug. I had been eyeing RugsUSA's Windsor Damla Overdyed rug for ages and ages. I love the trend of these overdyed persian rugs, but wondered if the turquoise would be too bright for the room. Well, I totally shouldn't have second guessed myself because when it arrived it was exactly what the room needed.
It's definitely super bright but because the pattern is more muted, it isn't way too in-your-face or distracting. It's super soft and hasn't shed like our other rugs do. Basically, it's perfect!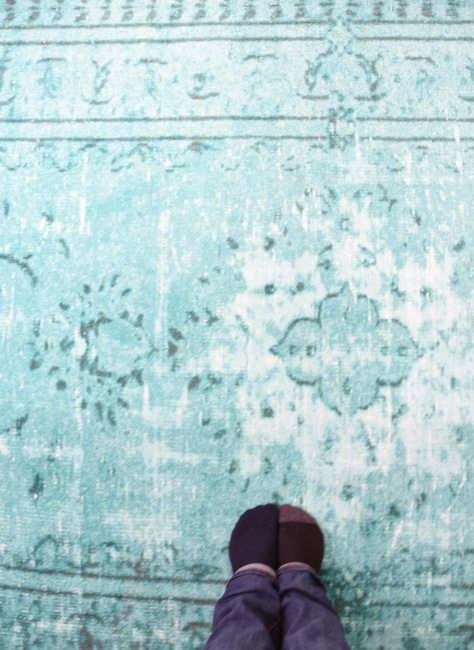 This is the third rug I've ordered from RugsUSA and I can give them a big thumbs up if you're in the market for a rug. You can't beat the prices (always wait for their 70% off sales!) and the quality has been great. Because I'm in Canada, I usually order to the UPS Store across the border in Ogdensburg and then go pick it up down there (we live about 45 minutes away). It means I save on shipping and any potential taxes and duty charges.
Rugs always help define a room so much, and this one has been no exception. It has totally finished off the space and brought all of the elements of the room together.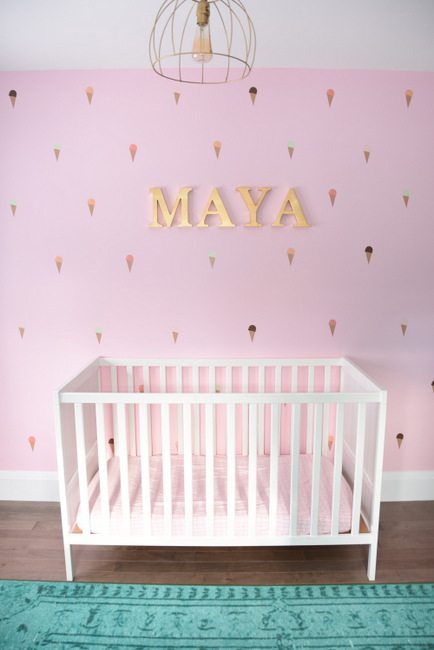 The rug echos the mint paint in the doors, window trim, and elsewhere. Speaking of painting the window trim – it was a stellar option in a room like this where I didn't really have space for full curtains and don't have the budget for roman blinds quite yet. We are happy to live with our budget-friendly, roll-down light blocking shades for now, and the mint trim makes it feel like the windows are more polished and finished somehow.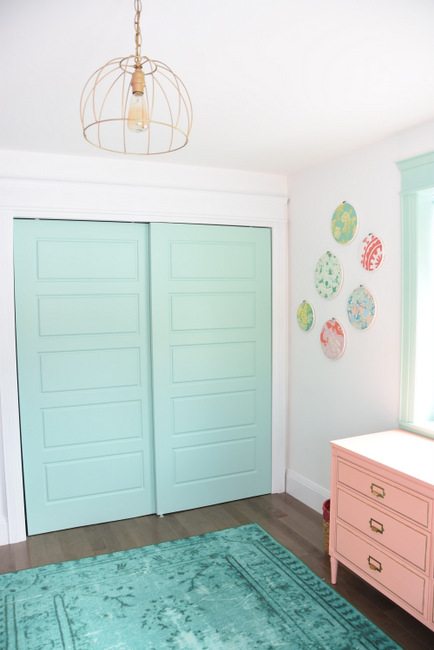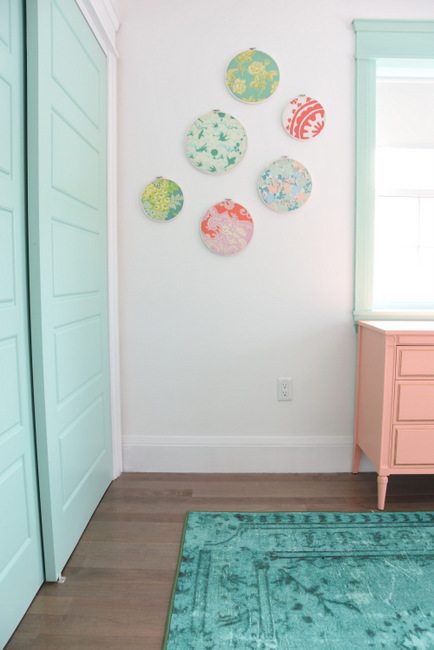 Relying on DIY projects like the embroidery hoops and felt raindrops helps to add some fun, pattern, and interest without having to spend oodles of moula on artwork and accessories.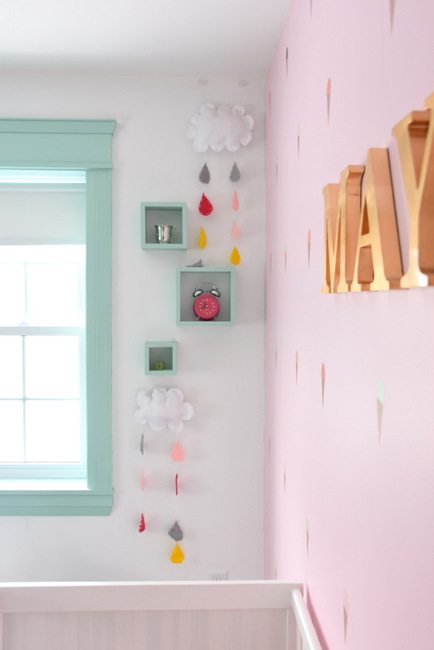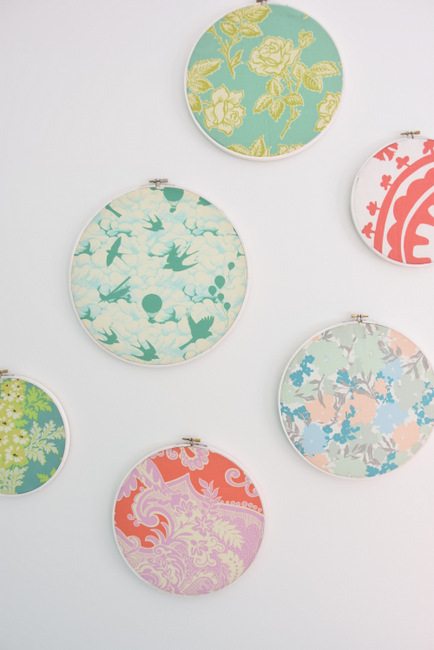 And as always, painting old furniture in a bright color against a white wall is my go-to decorating tip when you are working on a budget and want something bright and fun.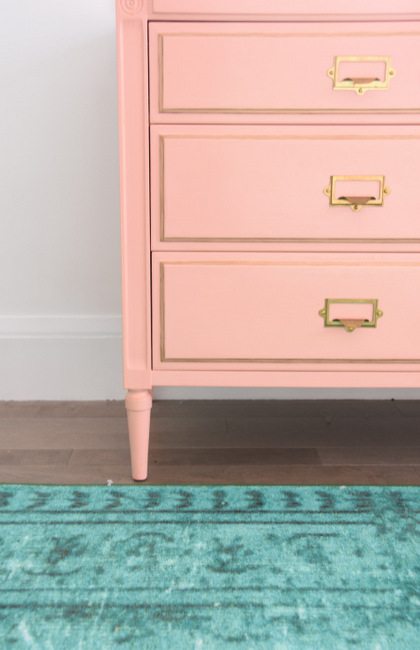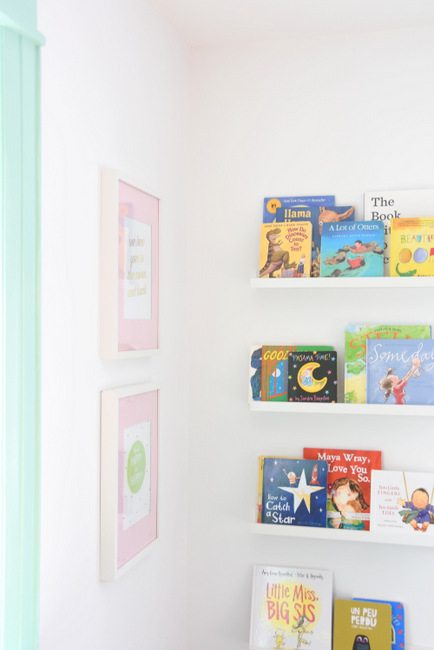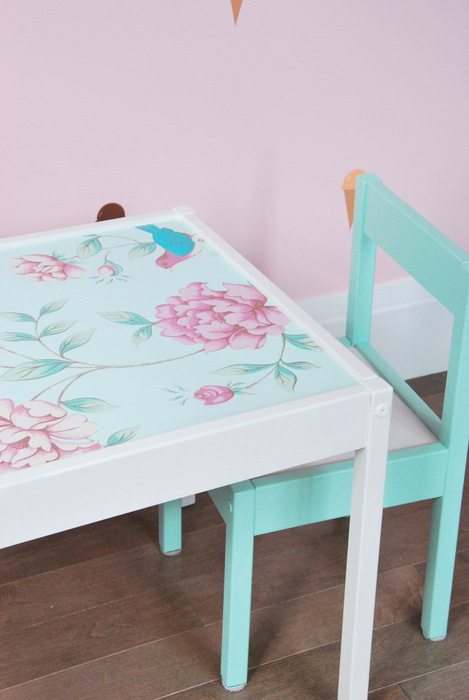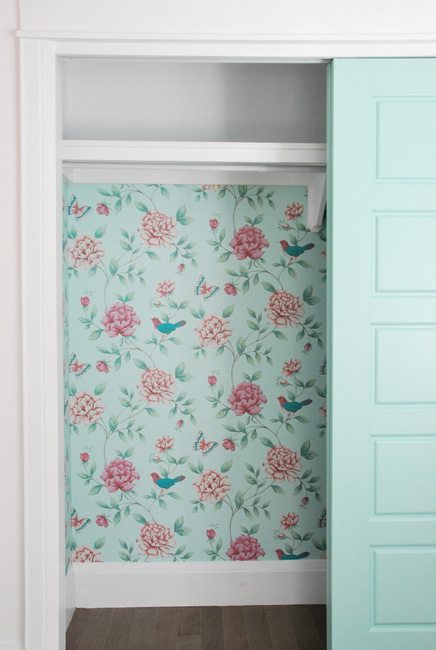 Want to know where everything came from and how we made it?
Here are a run-down of all the posts written about each project in the room, with all of the sources in each post:
What do you think? I love it so much I could happily move in to her room! Do you guys do rooms in bite size chunks like I do? I would love to decorate a whole room at once like they do on TV, but I find it just isn't realistic when you're on a budget. How about you?
Disclosure: I collaborated with RugsUSA for this post, but was not compensated to write a positive review. All opinions are my own and I really do recommend them as my go-to rug spot! 
Get Access to The VIP Zone.
Want all my FREE downloadable organization printables, art printables, design guides, and more in one spot?
Uhh yeah you do! Enter your email for instant access.