Good Monday morning, folks! Hope you all had a good weekend. It was pretty rainy and gray here, so other than a charity event I attended on Saturday night, the rest of my weekend was spent sleeping and lounging around the house. Not bad to have one of those every now and then.
Anyway, I thought I would share a chair makeover I did a little while ago. This is one of those projects that anybody can do – no special crafty/DIY skill necessary.
I started with this chair I picked up at a garage sale quite some time ago (I grabbed 3 identical ones actually – all for $20). The body of the chair was in great condition, but the upholstery was leaving a little something to be desired and the wood was looking a little tired.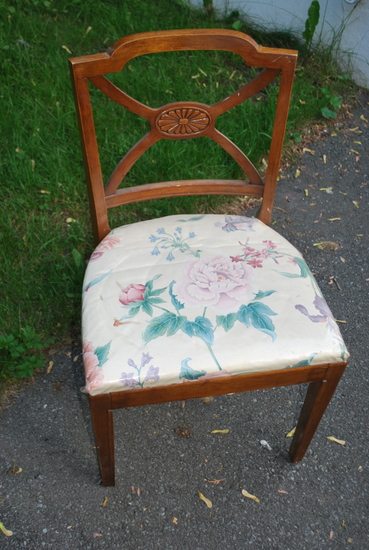 Step 1 was to take off the seat and give this guy a coat of paint. I just used an old can of paint I had from a different project, since I liked the neutral putty colour. Since the paint was not high gloss, I knew it would wear pretty easily, so I put a thin coat of varathane on top to seal it all (the same varathane I used in this project).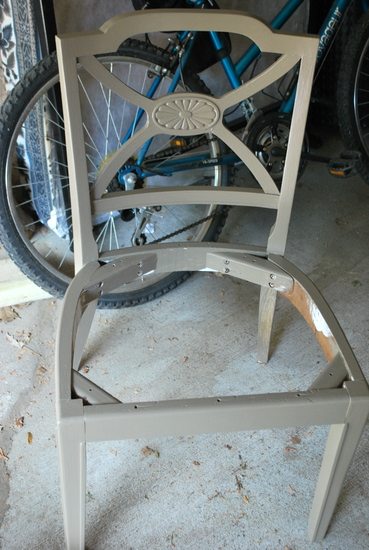 Then it was time to recover the seat. Sorry, butter yellow floral, you're just a little outdated.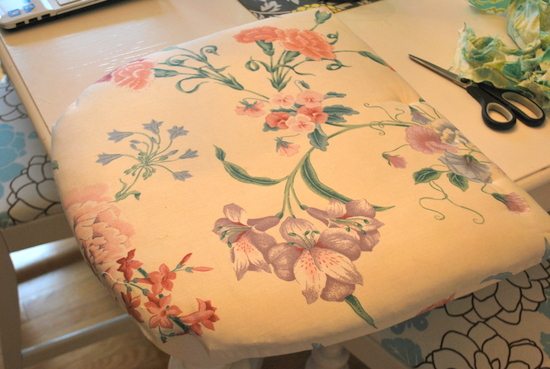 Like when I reupholstered our dining room chairs, you want to cut your fabric to size, pull it tightly over the seat, and then use a staple gun to secure it on the back. This seat had some rounded corners, so I just had to do my best to keep it smooth and un-wrinkled.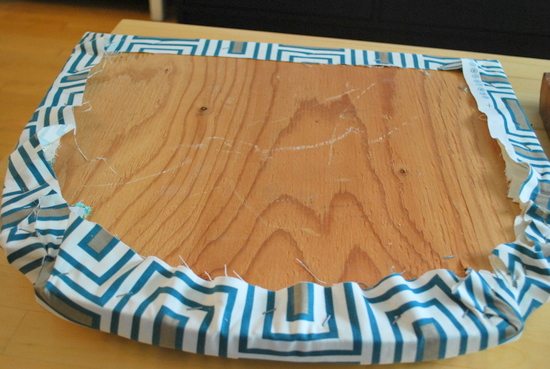 This fun geometric was a fabric I picked up in England (remember my little fabric shopping spree here?). I was excited to finally put it to use somewhere!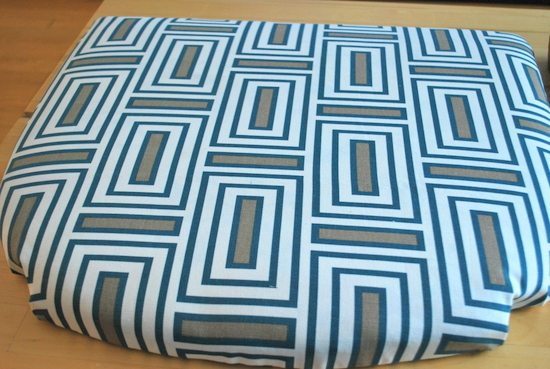 And here she is all finished. Much better!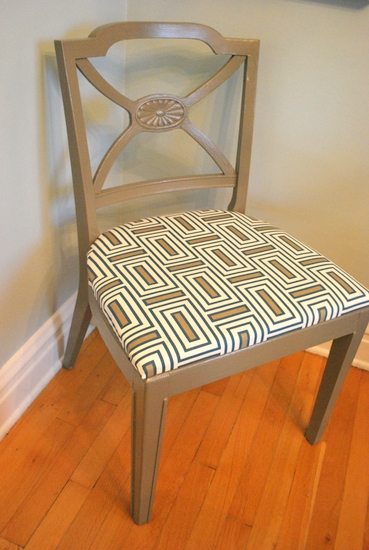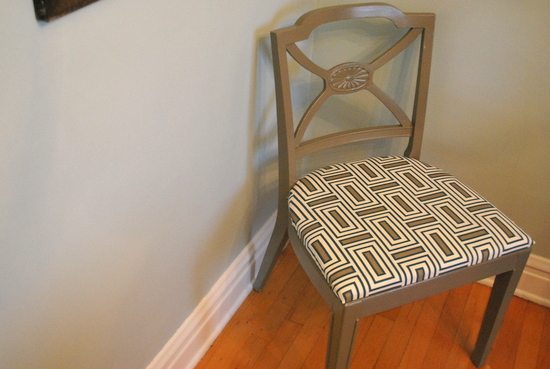 The chair is sitting in our dining room for now, for those times when we need an extra seat around our table. I'm not sure if we'll keep it there for long though (we have some dining room switcharoo plans coming soon!). Either way, you can never have too many chairs, right?!
What about you guys? Done any easy DIY's lately? Any painting or reupholstering projects?