So, I have some pretty fun news. I am CityLine's "Blogger of the Month" for June! If you're not from the great white north, you may not be familiar with CityLine. It's a Canadian daytime talk show that covers topics from food, to  gardening, to fashion, and of course, interior design! And it's pretty darn fabulous. I have been a fan for years and even sat in the audience once (I wrote about it here!), and did a "video question" from home another time! Anyway, you can imagine how totally giddy I was to get an email saying that I was the June pick!
You can read the whole interview here.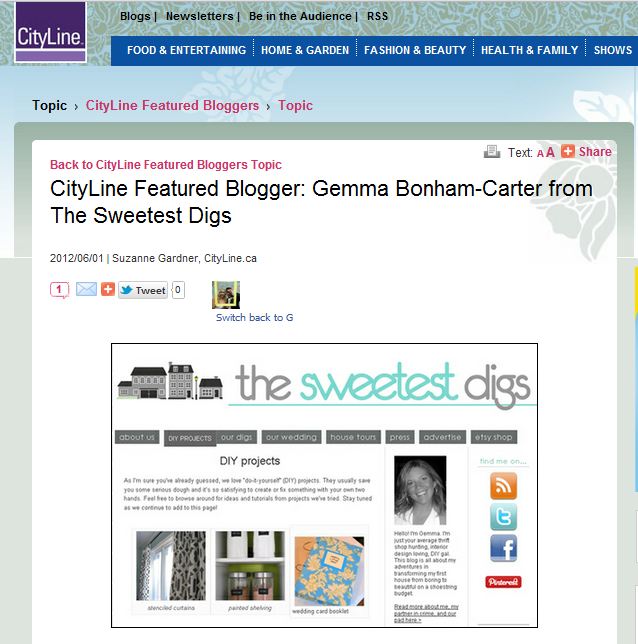 I feel totally flattered to be featured, especially as other past "bloggers of the month" include Lindsay from Little House Blog, Sarah Gunn from Yummy Mummy Club, and Christine Dovey from Bijou and Boheme. I'm in pretty amazing company.
A big shout out and thank you to CityLine. You can bet I'll be watching the show for many years to come!