So you saw the other day the exterior finishes we chose for the workshop-turned-bunkie at our lake. Now I'll get into what we've got going on for the cottage bunkie interior finishes.
Remember, it looked like this?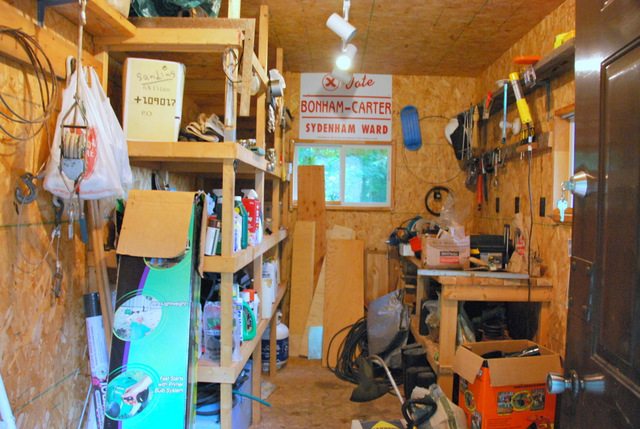 As a workshop, this space had never been drywalled, so we were really starting from scratch. To make it a little easier on my parents and staying true to a traditional cottage look, we went with a beadboard for the walls. The beadboard is usually made of MDF and comes in large sheets (around 4×8). They come primed white, but you do need to paint them (even if you're going for white).
I don't have the link for the exact size we used, but they were similar to these ones from Lowes. Like the patio door, my parents bought these from Lowes in the States as it was cheaper than the same version in Canada.
I won't get into nitty gritty about the installation as I wasn't there during that phase (!!), but here is how it looks afterwards. Pretty light and lovely, hey?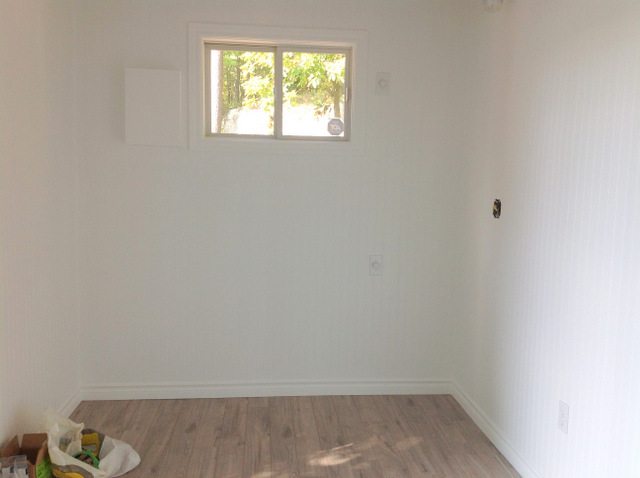 On the ceiling, my parents found a ceiling plank product. They aren't actually wood, but they came in planks and once up, totally look like painted wood (these are they). They don't seem to be available online, but I'm sure you could find something else similar on the site.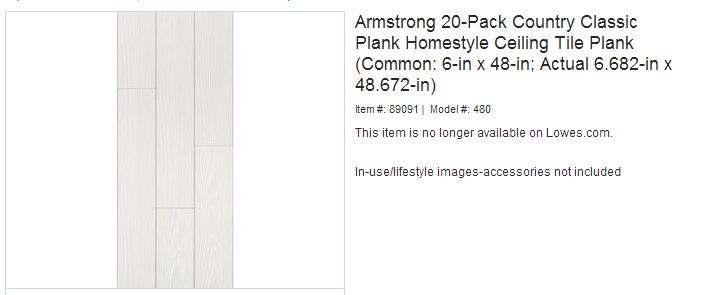 My mum painted the walls white, and the ceiling a light grey. The colours were from the Martha Stewart line at Home Depot, but sadly they no longer carry the Martha paint. They had discontinued it last summer when we went in, but since I had the Martha swatches that we had chosen already, Home Depot just colour matched it to a different line of paint. I don't think they even have the swatches anymore though. Bummer – I loved her colours.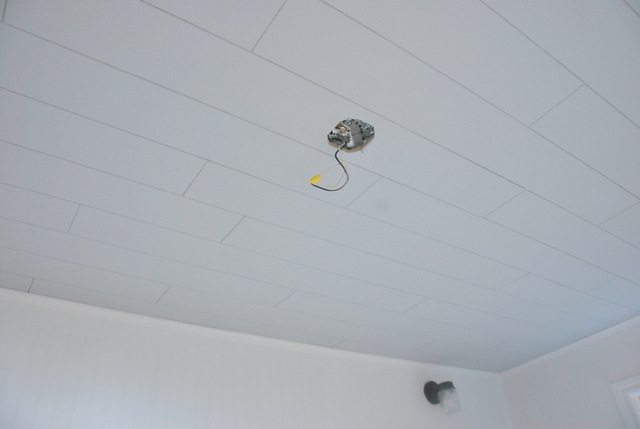 The new paint instantly made the space feel light and bright. There is something about the combination of white walls and a coloured ceiling that I am crazy about.
For the floors, I knew I wanted to go with something light and beachy. We are at the lake, after all. We came across this laminate at Home Depot, and loved it.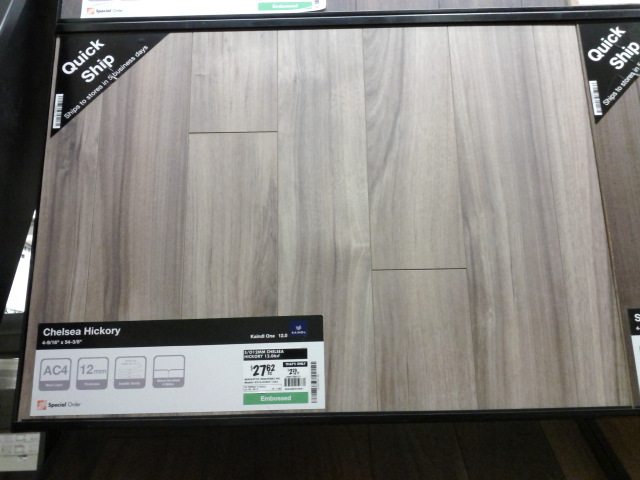 It's by Kaindl and was called 'Chelsea Hickory', but when I was looking up a link, I couldn't find it. It seems like the 'Hickory Chelsea' (reversed) that is now in the Kaindl collection is a completely different colour (here). Seriously, everything in this post is no longer! The ceiling planks, Martha Stewart paint lines, and now this flooring. A bunkie curse?
Anyway, the floor is a beautiful grey, without pink or purple undertones, and screams beach house. Like any laminate, it was fairly easy to install with a click floating system. Once it was in, I was even more in love.The colour is perfection, and the quality is really pretty good. Doesn't feel like one of those bouncy laminates like you used to get. If I can find it again, you can bet that I might use in our renovated house (the loft maybe?).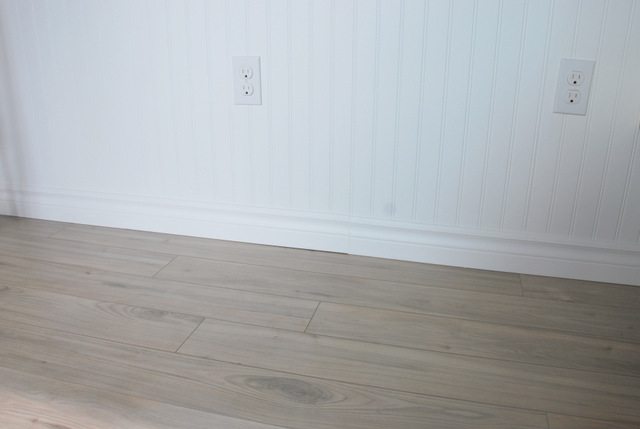 The small overhead lights at each bunk were only $7 each from Lowe's (these).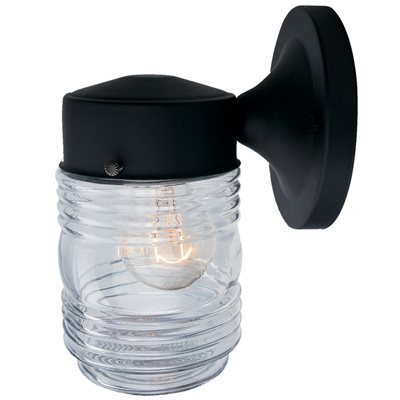 They are called the 'Portfolio Wall Lantern' and are meant for outdoors, but I liked the way they had a cottage vibe with the jar cover, and thought the matte black finish would be a nice grounding element in the space.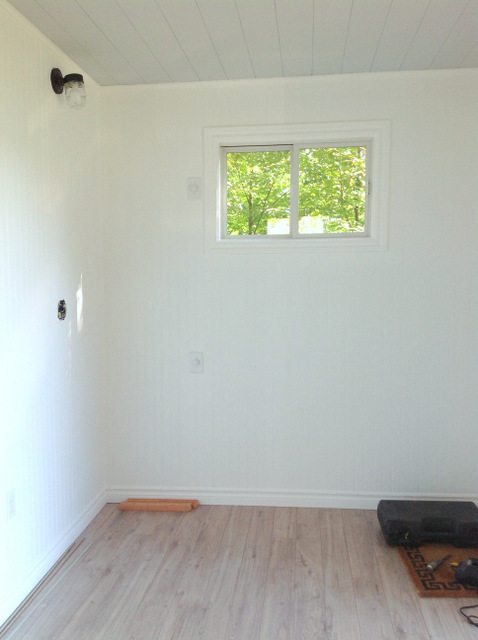 We grabbed 4 of them – one for each bed. Dimmer switches for each were installed, so someone can keep reading after others have gone to sleep. Pretty clever, if you ask me.
So walls, ceilings, and floors. Check. Next up? What bunkie is complete without bunk beds?
You guys doing any cottage decorating this summer? I am feeling totally inspired by the coastal vibe lately. Everything is coming up white, weathered wood, black, and indigo. Can't. get. enough.