I would probably rate Fall as my favourite season overall (how can you not love the sweater weather, changing leaves, and pumpkin spice lattes?), but summer is pretty darn glorious too. July and August filled with long weekends and holidays in the water, playing outside, and eating too many popsicles. This summer seems to be whipping by, and I have been feeling a bit desperate for things to slow down. I don't think I mentioned on here that Dan broke his foot? One of his metatarsals during an ultimate game – he jumped for the disc and then landed on his foot weird. Oh, and he did this just a few days after coming home from Poland where he was for 3 weeks with work. Awesome. As you can imagine, I was really trying to be sympathetic about his foot, but I was a little grumpy about the lack of help with Maya. Anyway, he is off the crutches now and just in an aircast, so things are feeling more back to normal.
Between Dan being away and then healing, and our house renovation stuff keeping us busy, It feels a little bit like we are trying to play catch up with the summer. I want to make sure we are using the rest of our weekends trying to do as many summer activities as we can – picnics, cottaging, etc.
We were able on the Canada Day long weekend to get out to my family's cottage. Dan hobbled around and we read, visited with family, Maya played in a "pool" (ie. rubber boat filled with water from the hose), did some boating, and visited the local Kenney Hotel (on the Rideau system).
It was Maya's first time to the cottage since she was an itty bitty thing, so it definitely more fun this time around for her.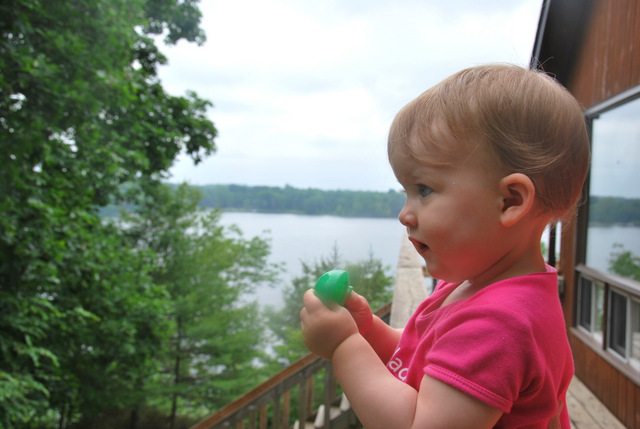 As you might imagine, I have totally turned into that typical mum when it comes to sunscreen. I don't want that little girl's skin exposed for even a second. We have bought a UV resistant bathing suit for her – with full arms and legs! – and I lather on that sunscreen like it's nobody's business.
When Aveeno sent me a sample of some of their baby sunscreen recently – their Baby Sunscreen Lotion SPF 55 – I was game to give it go. It has a nice flip lid that makes it easy to get the sunscreen out and not end up all messy and everywhere. The consistency was nice and thick but not at all greasy, and went on Maya's skin really smoothly. It left a bit of a white layer, but not much of one, and it could have just been because I am super generous with the application. It doesn't have a smell, and it's waterproof – perfect for days on the lake.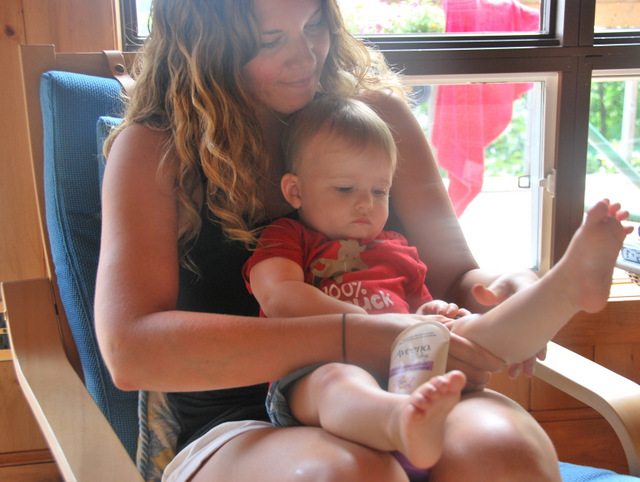 Not much squirming. She helped me rub it in, and seemed to dig the packaging, too.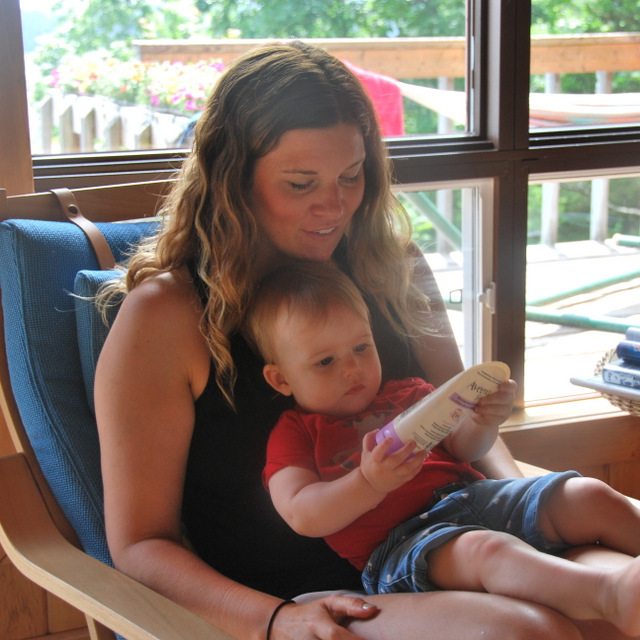 I can definitely feel more at ease having her skin exposed, when I know that she has a good layer of protection on.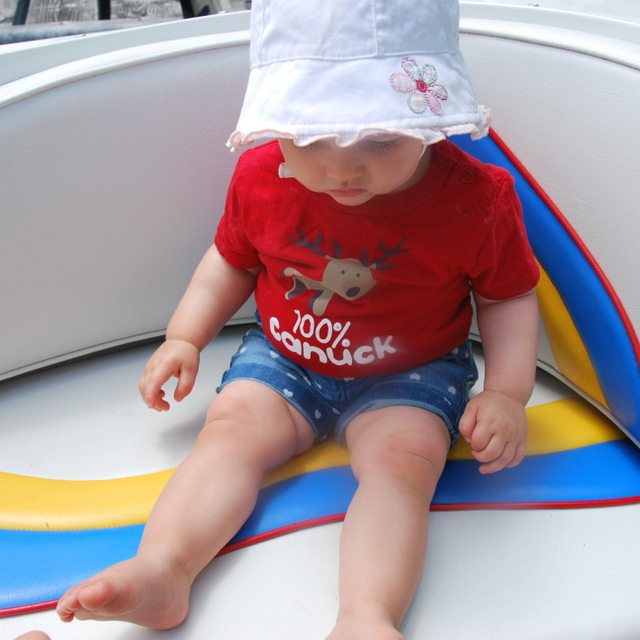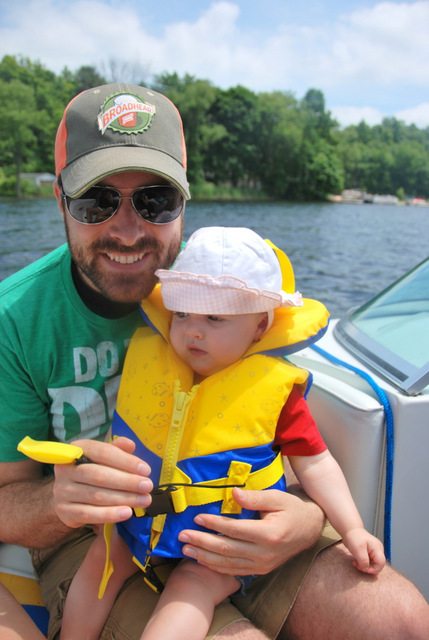 Here was her first taste of ice cream. Not surprisingly, the girl LOVED it. I had to polish it off quickly as she just wanted to get her sticky paws all over my cone. #mummydoesn'tliketoshare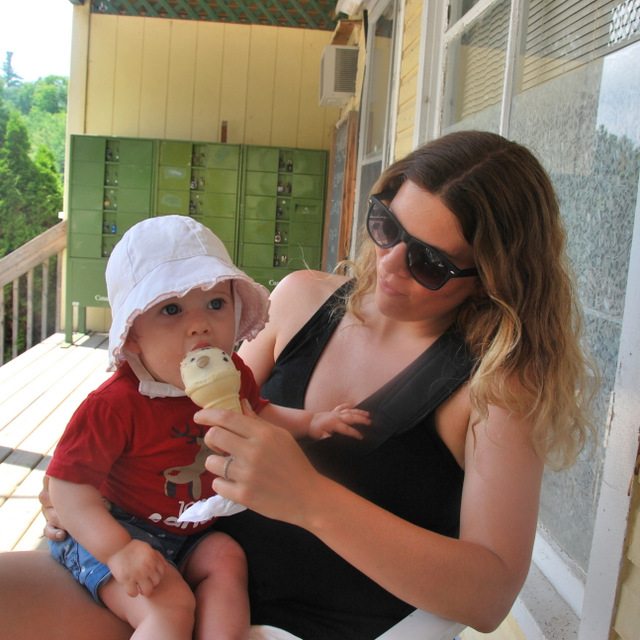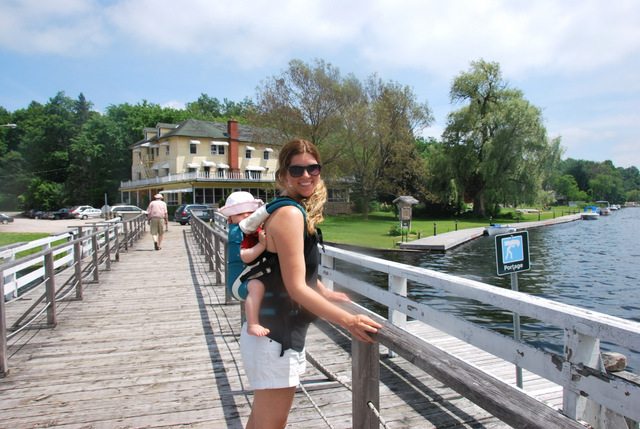 These two. Kills me.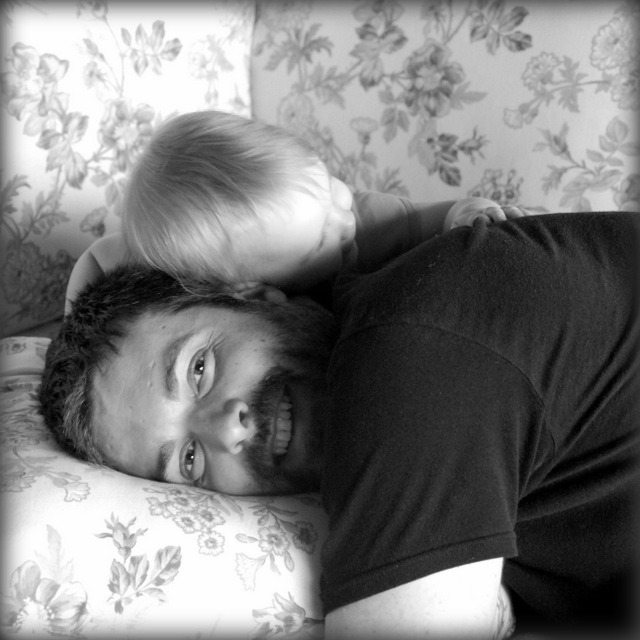 The Aveeno baby sunscreen has been a great product for us over these sunny summer days. I have been using it daily, and still haven't run out! One thing I will mention is that I am very picky when it comes to products for Maya. I try to stick with the more natural, environmentally friendly products as much as I can. It's hard to know all of the ingredients that can be listed in shampoos, creams, etc. but I try to steer clear of certain things that I have heard negative things about. One of those things are parabens. I noticed that in the Aveeno Baby Suncreen SPF 55 there were some parabens listed (but interestingly, not in their kids sunscreen). I reached out to Aveeno about it, and they provided an excellent response that really put my mind at ease. Parabens are naturally occurring preservatives (are found in things like mangos and blueberries) and there are a bunch of different types. They are used in products like sunscreen because they can ensure bacteria and fungi aren't able to grow, and help guarantee a product's freshness and quality. Even though the levels of parabens in the Aveeno products are present at really low levels – far under the European Union, U.S., and Health Canada regulations – they have been keeping informed about the science and public dialogue about parabens, and are going to give parents complete peace of mind by phasing out the use of parabens in the baby care products by 2015.
I couldn't have been more impressed with their response, and subsequently feel comfortable using their products.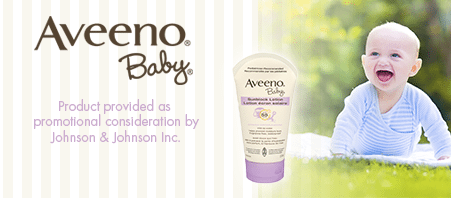 Have you guys been enjoying the summer so far? Taking any holidays? Cottaging? Are you good about putting on that sunscreen? I used to be terrible, but especially now that Maya is here, I have gotten so much better about putting it on myself. I just use some self-tanner too, to have that summer 'glow' (but try to steer clear of the Jersey Girl orange…!).