Any kind of ice cream with peanut butter is one of my favourite things on the planet. To find a healthier alternative, and something that our kids also love as a treat, I have been experimenting with making a chocolate peanut butter smoothie bowl. And you guys…. it's seriously GOOD.
The best thing is that it's sugar-free, and then it's up to you what you use as toppings. Go for a full treat with chocolate chips and granola, or keep it healthier just as a smoothie! Either way, this recipe is a total winner.

How to Make a Chocolate Peanut Butter Smoothie Bowl:
Ingredients:
2 Tbsp natural peanut butter
1 large frozen banana (definitely use frozen – it makes the smoothie colder and creamier!)
1 Tbsp of cacao powder or unsweetened cocoa powder
1 cup unsweetened almond milk
1 or 2 pitted dates; soak in water for 10 minutes before so they blend easily (this is for optional sweetness – I like it with and without the dates)
3 or 4 ice cubes (optional – but I like the smoothie bowl thick and cold)
**optional** Add 1 scoop of vanilla protein powder if you'd like this to be more filling
Toppings (optional):
Granola
Chocolate Chips
Sliced Banana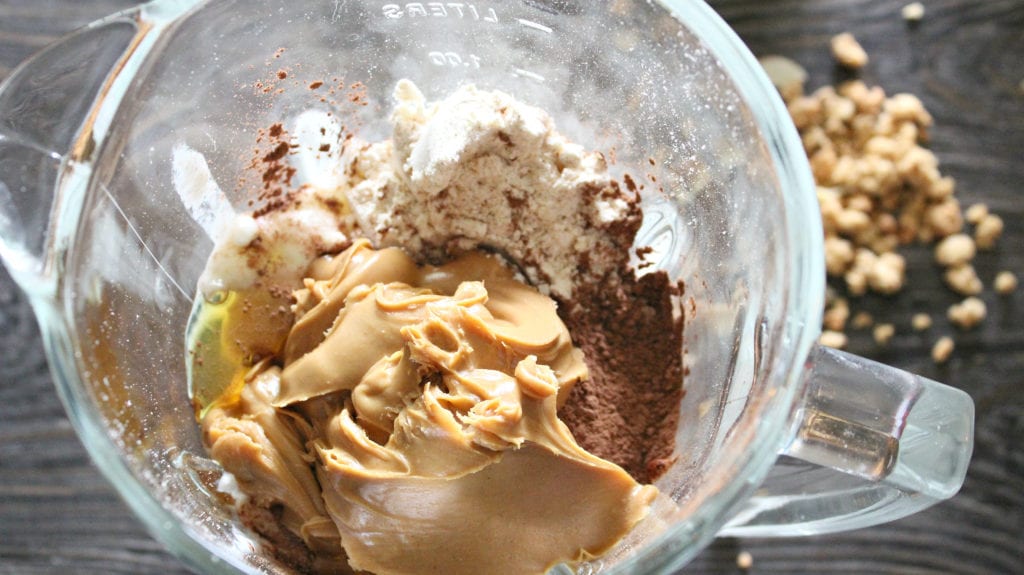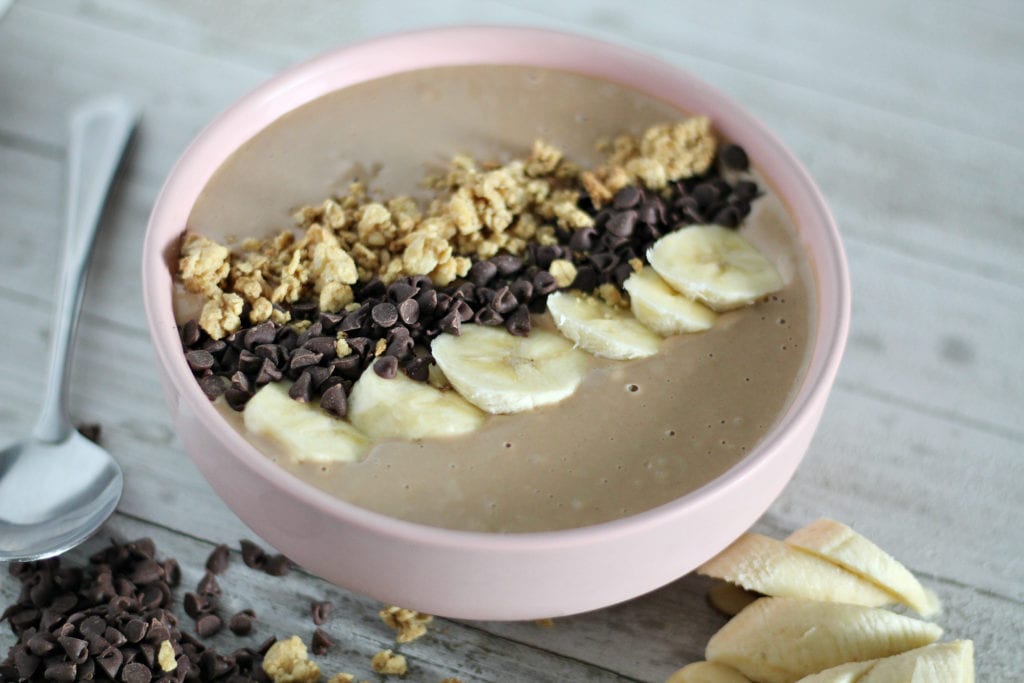 How to make the smoothie bowl:
Put all ingredients in blender and blend on high for about 3 minutes.
Top with chocolate chips, granola, and bananas (optional).
Serve cold.
Enjoy!
Adjust the thickness with ice (more ice = thicker).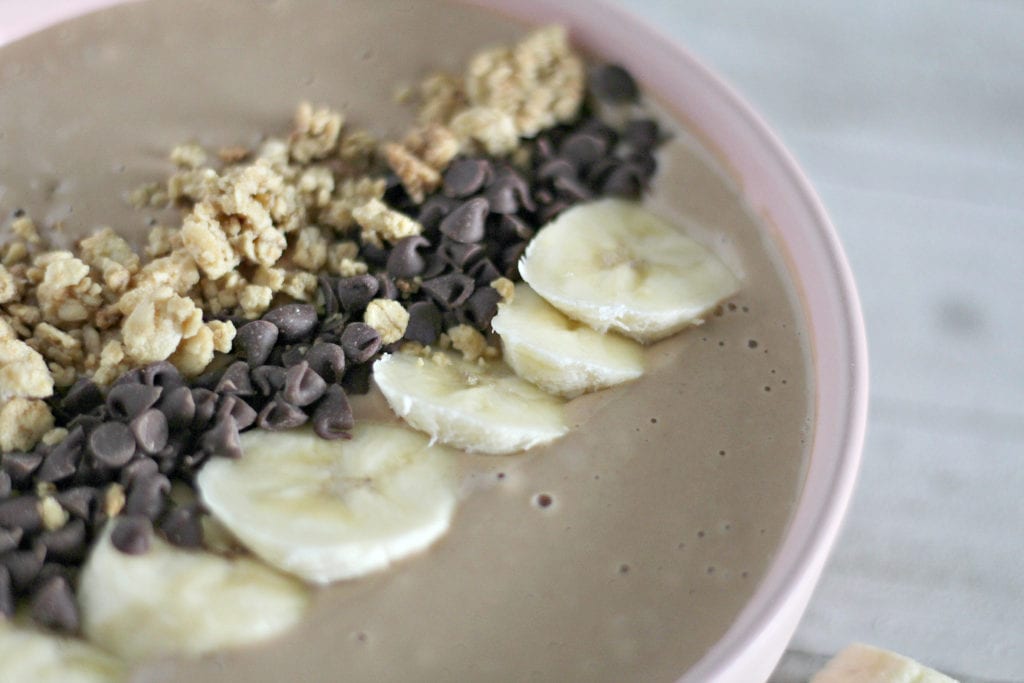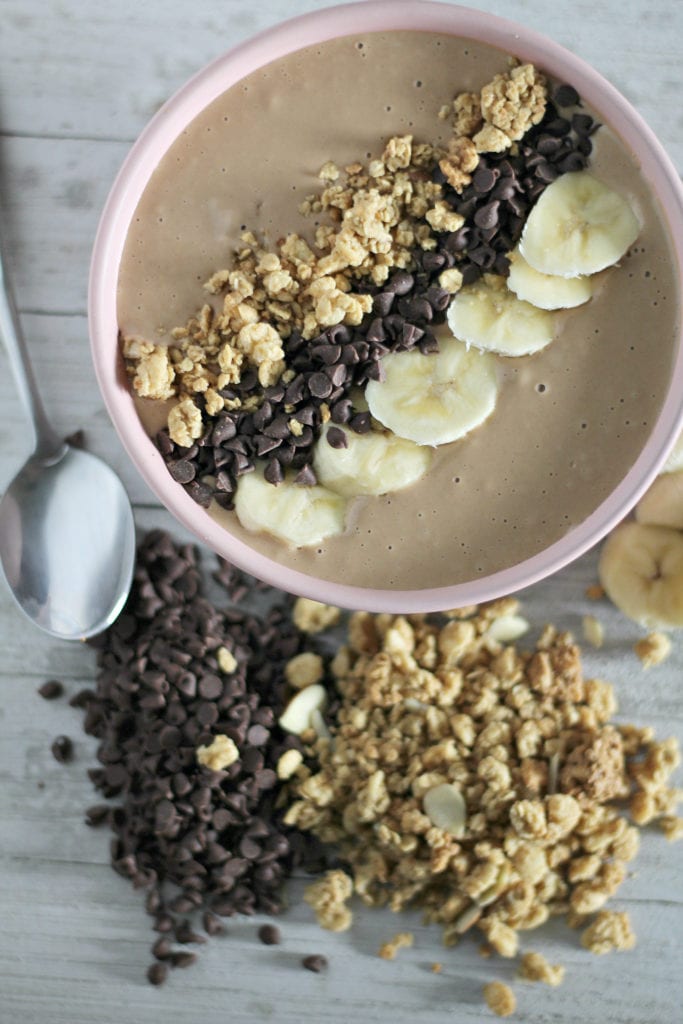 If you don't want to have the smoothie in a bowl, you can absolutely just put it into a glass. So refreshing!
Pin it to your recipe board on Pinterest for later!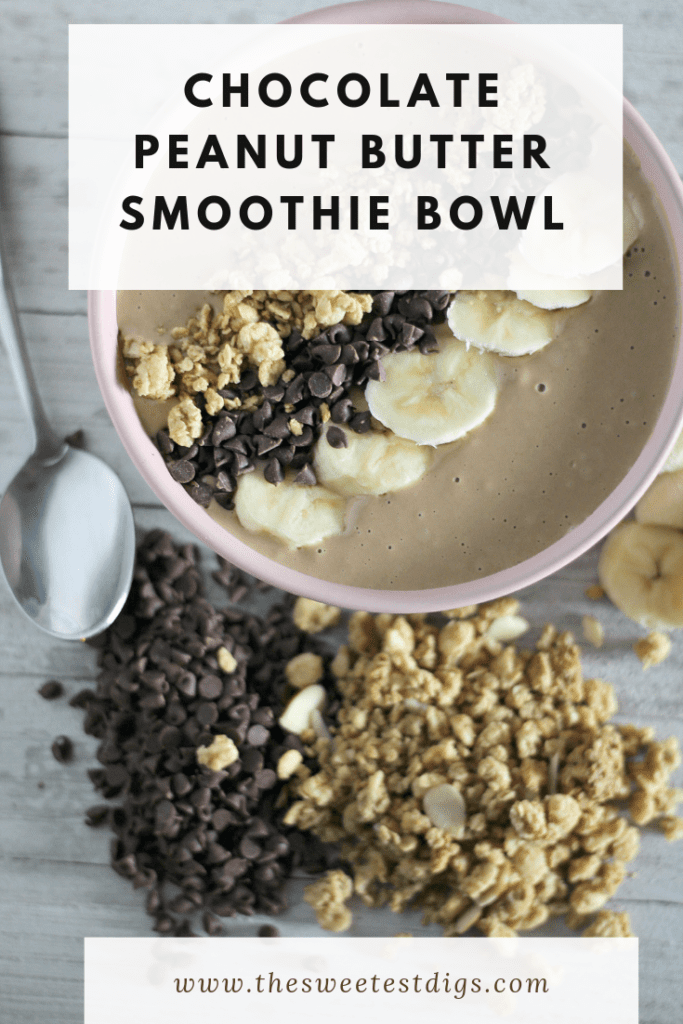 Go give the recipe a try next time you are craving an ice cream treat. It TOTALLY hits the spot. Make sure to double the recipe if your kids or anyone else is around… because they are going to want some!
Want more?