All the hands-up emojis for pumpkin everything, right? Fall is here and my fave flavor is everywhere. I'm a sucker for all the pumpkin things. #PSL4life
Nothing says comforting Fall food like pumpkin soup. I have rounded up 20 amazing pumpkin soup recipes here. Some are thick and creamy, others have unique flavors added, some are spicy, curried, and even adapted with thai ramen noodles. So good!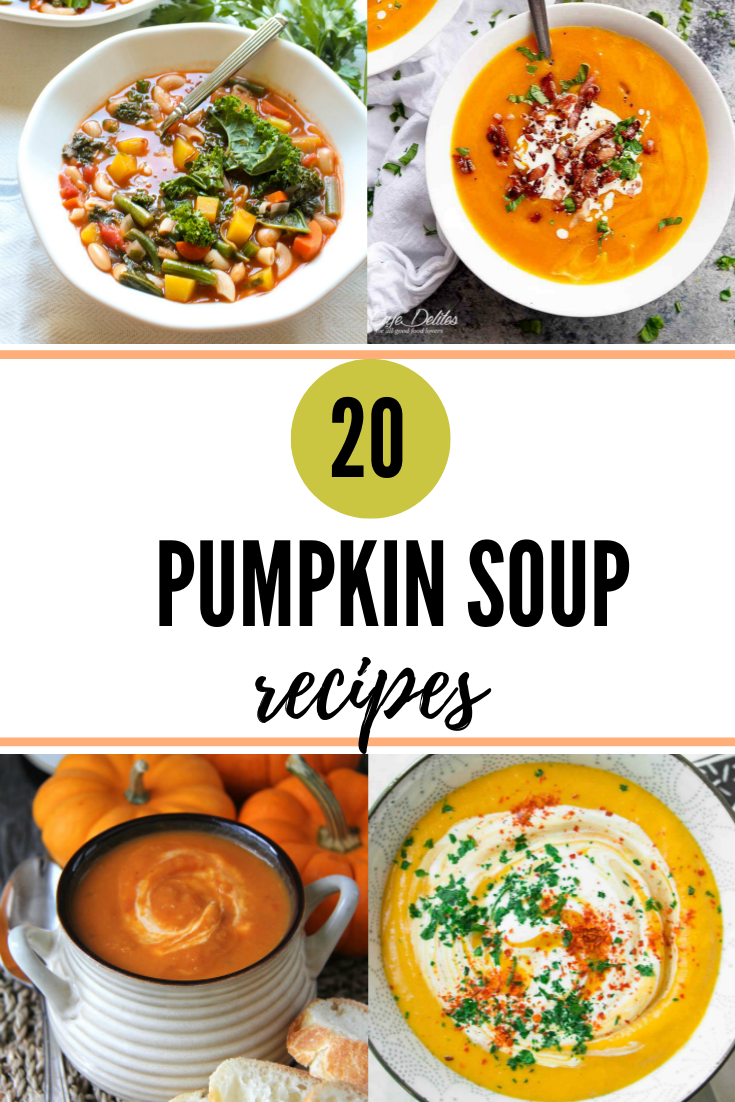 20 Comforting Pumpkin Soup Recipes:
Try these out and let me know which ones are your faves.