Want a fun home decor craft project, perfect for a kids room or nursery? I love these sweet little floral and yarn wall hangings. And this version requires super inexpensive supplies – just some yarn, crepe paper, and a ring!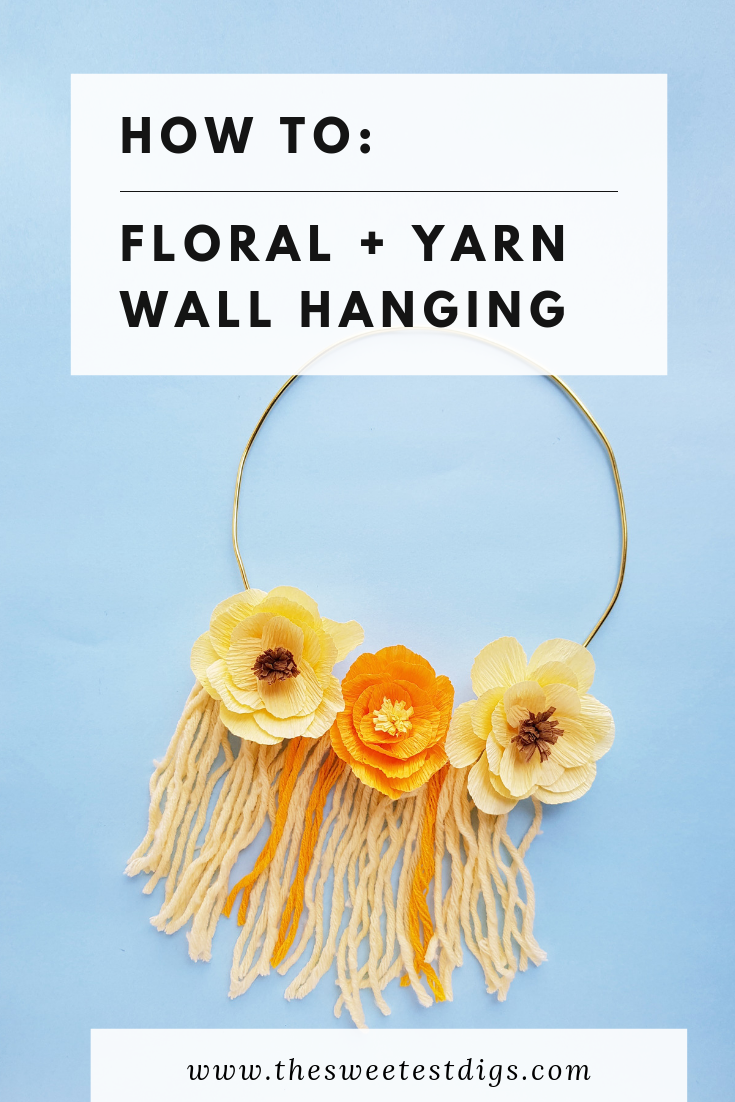 Supplies You'll Need: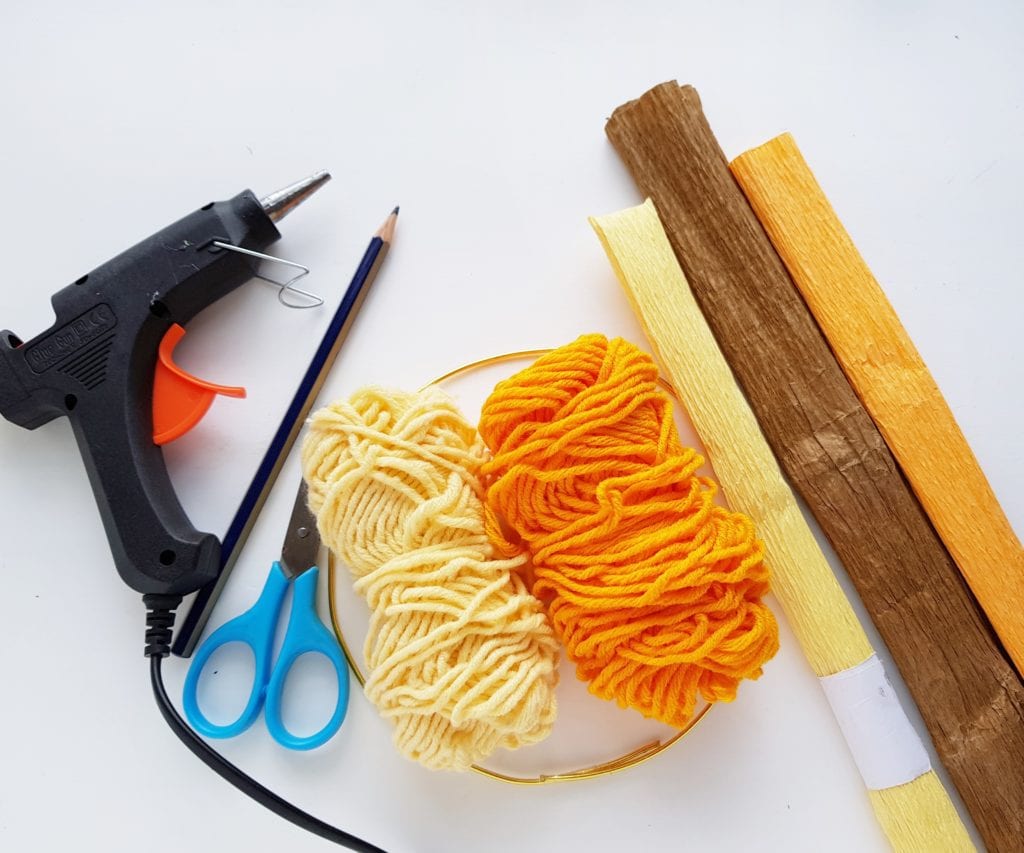 DIY Floral and Yarn Wall Hanging Instructions:
The first thing you need to do is make your crepe paper flowers.
Flower Step #1:
Select crepe papers for the flowers and trace petal shapes on them. Use scissors to cut out the traced petals. You will need 6 large petals, 5 medium large petals, 4 medium petals and 3 small petals for the flower craft.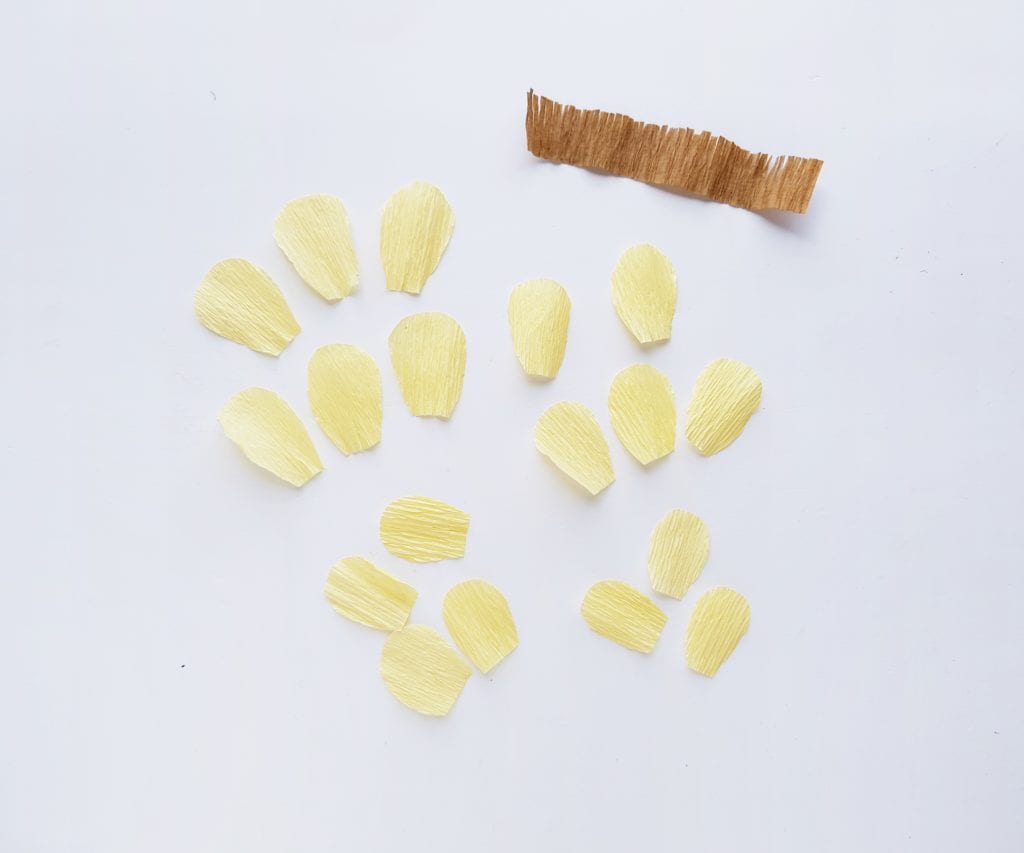 Flower Step #2:
Cut a 1 cm slit from the bottom middle point of the petals.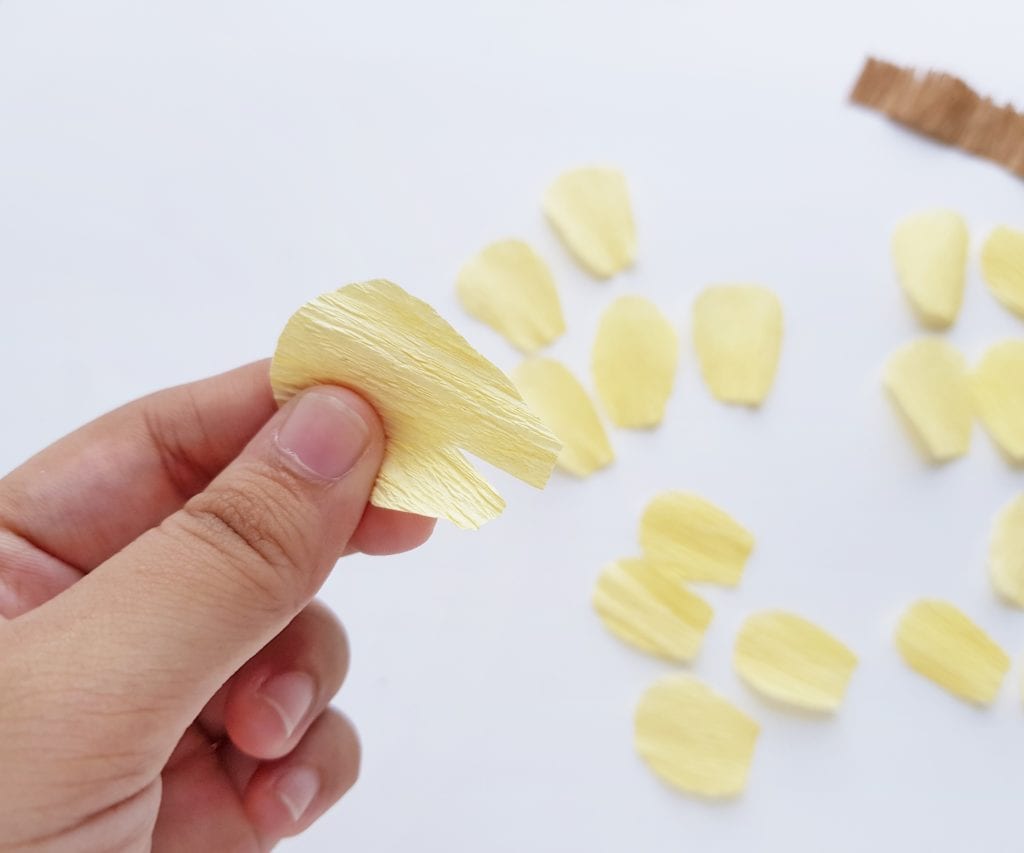 Flower Step #3:
Overlap and glue both sides of the slits. Similarly prepare the other petal cutouts. Also, cut out a small round shape for the flower base.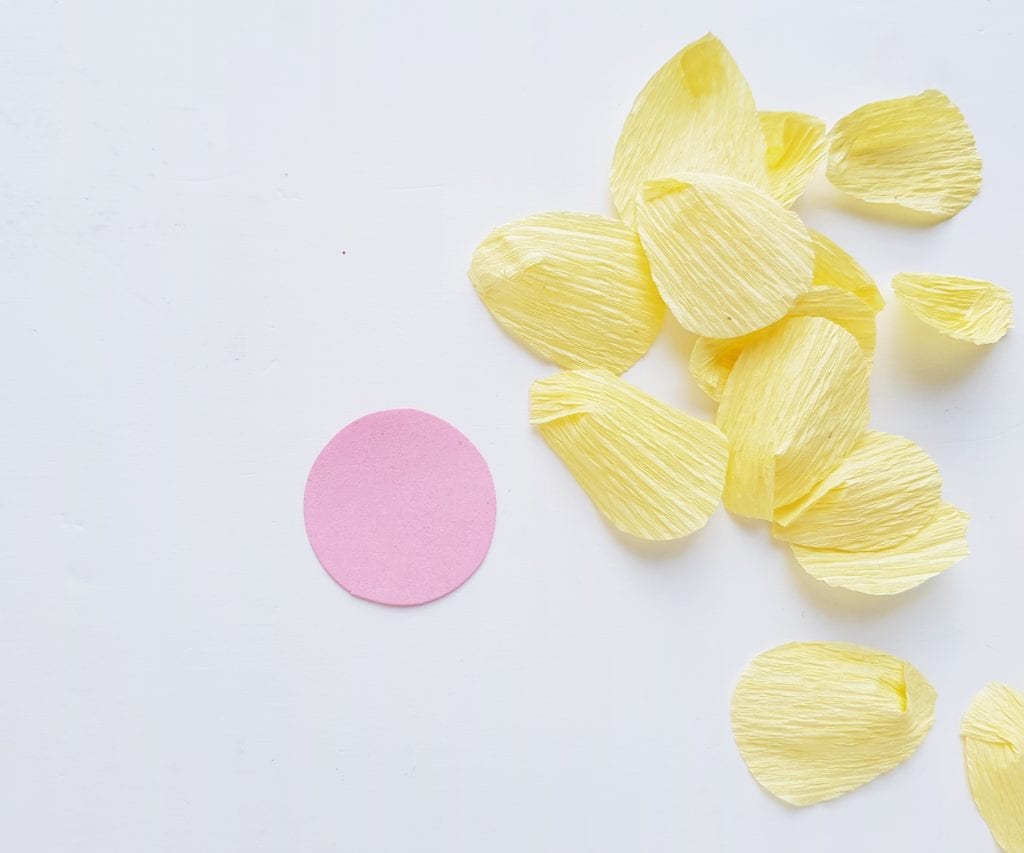 Flower Step #4:
Grab the 6 large petals and glue them around on the round base, near its outer side.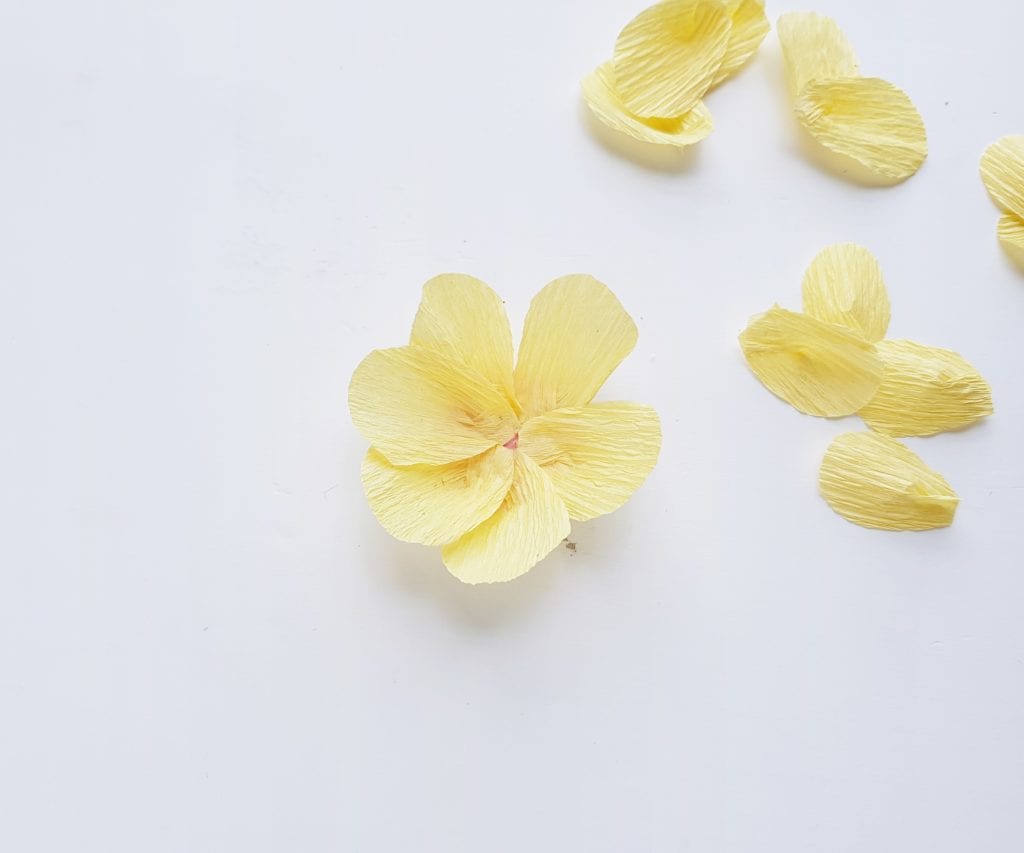 Flower Step #5:
Glue the medium large petals next, then the medium ones and finally the small ones towards the center. Cut a strip from a different colored crepe paper and cut small fringes along the long side.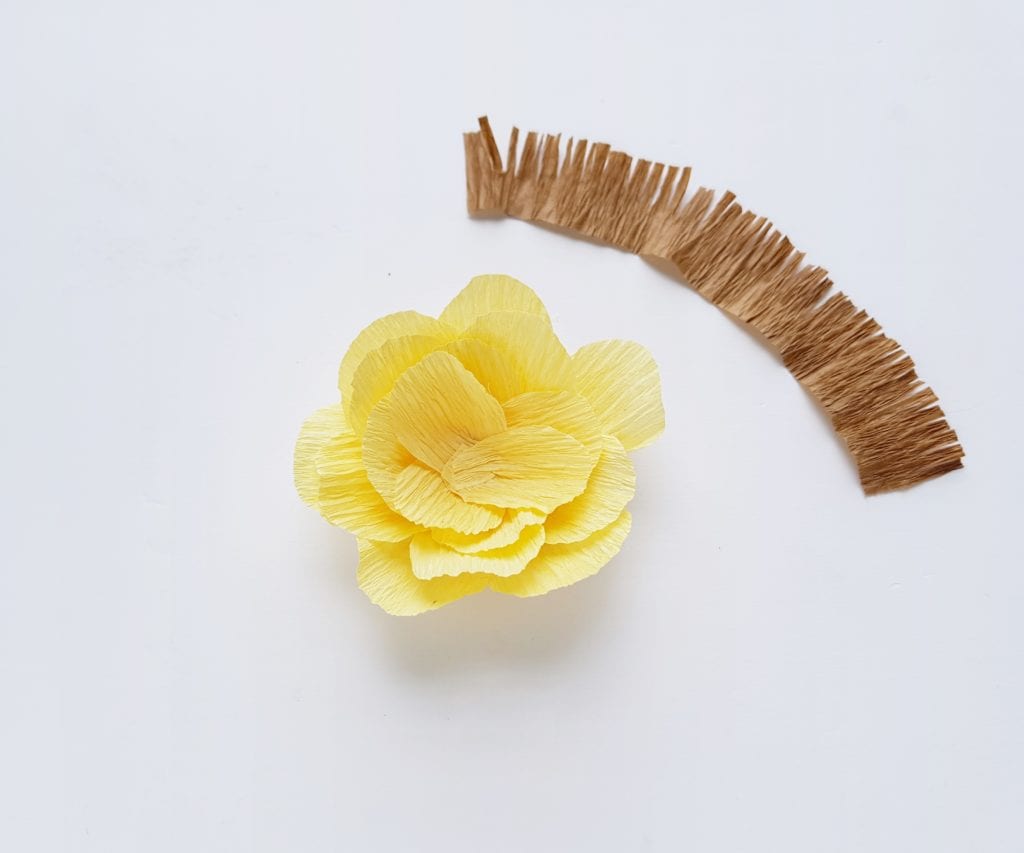 Flower Step #6:
Roll the fringed strip and glue it on the center of the petal arrangement.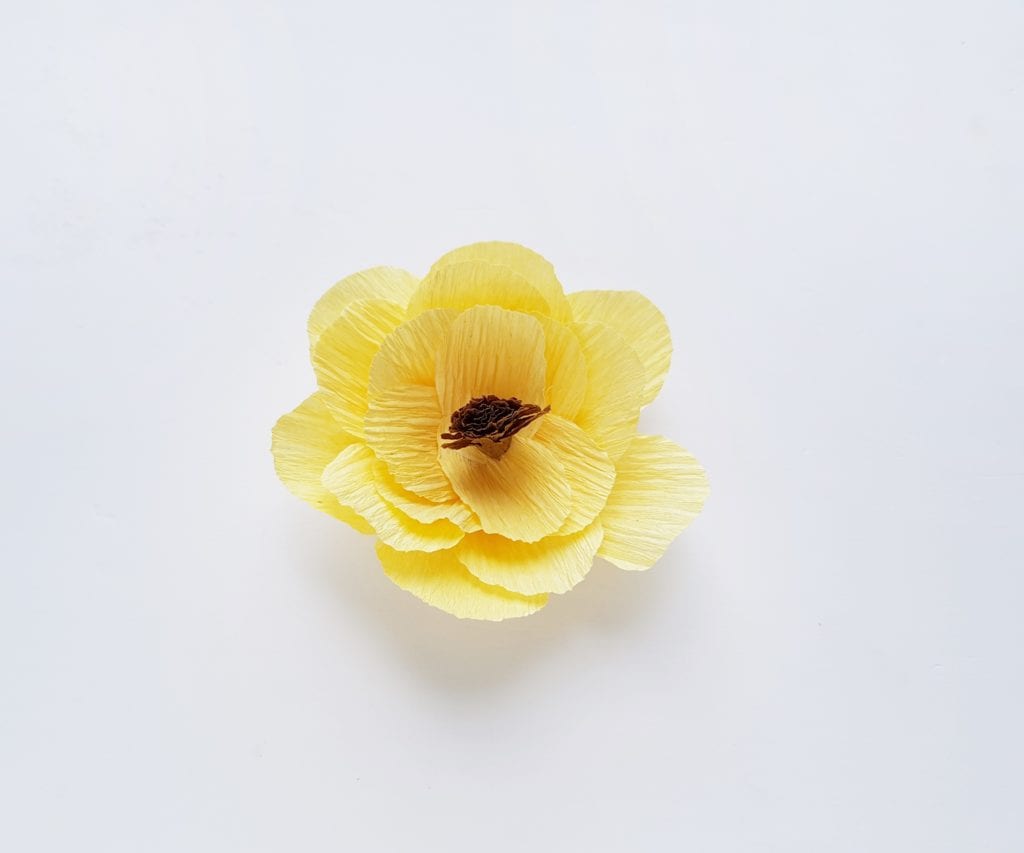 Flower Step #7:
Similarly create 2 or more crepe paper peonies.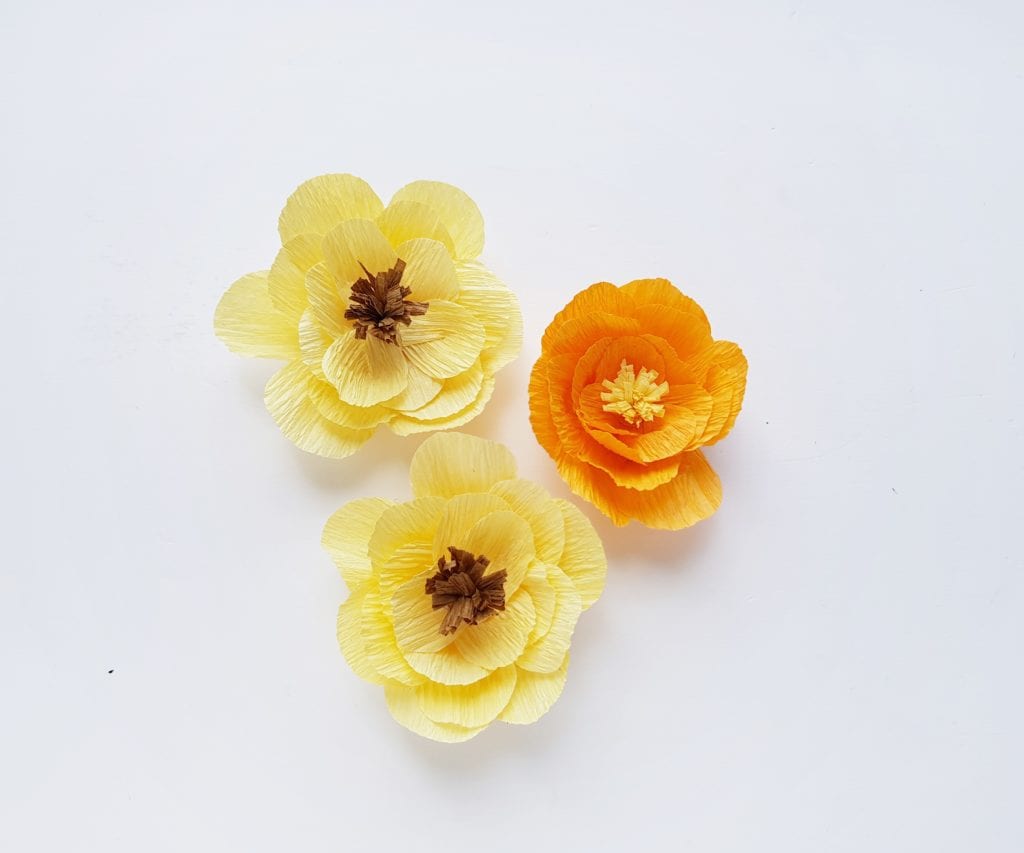 Now that you have your flowers, time to create the whole look!
Step #1:
Take the round brass ring (tons of options here!) or simply make a custom wreath base from craft wire, as shown here.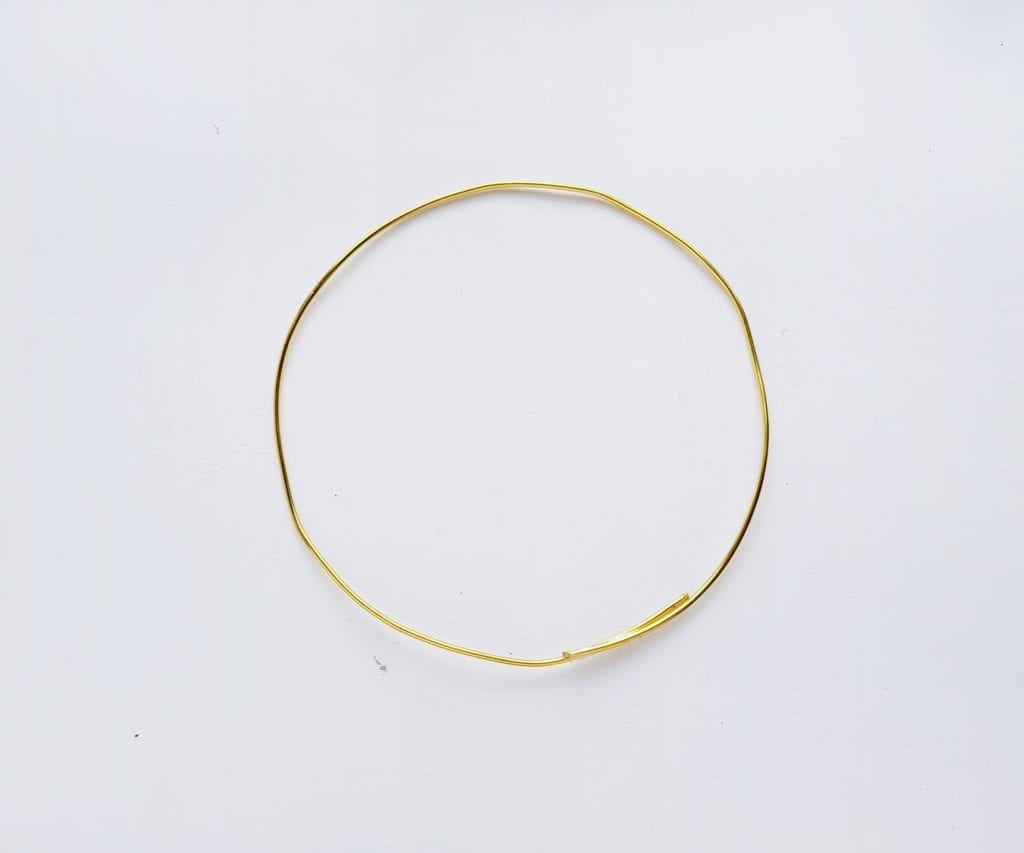 Step #2:
Select yarns for the hanging decor and cut them into double the required length for the wreath.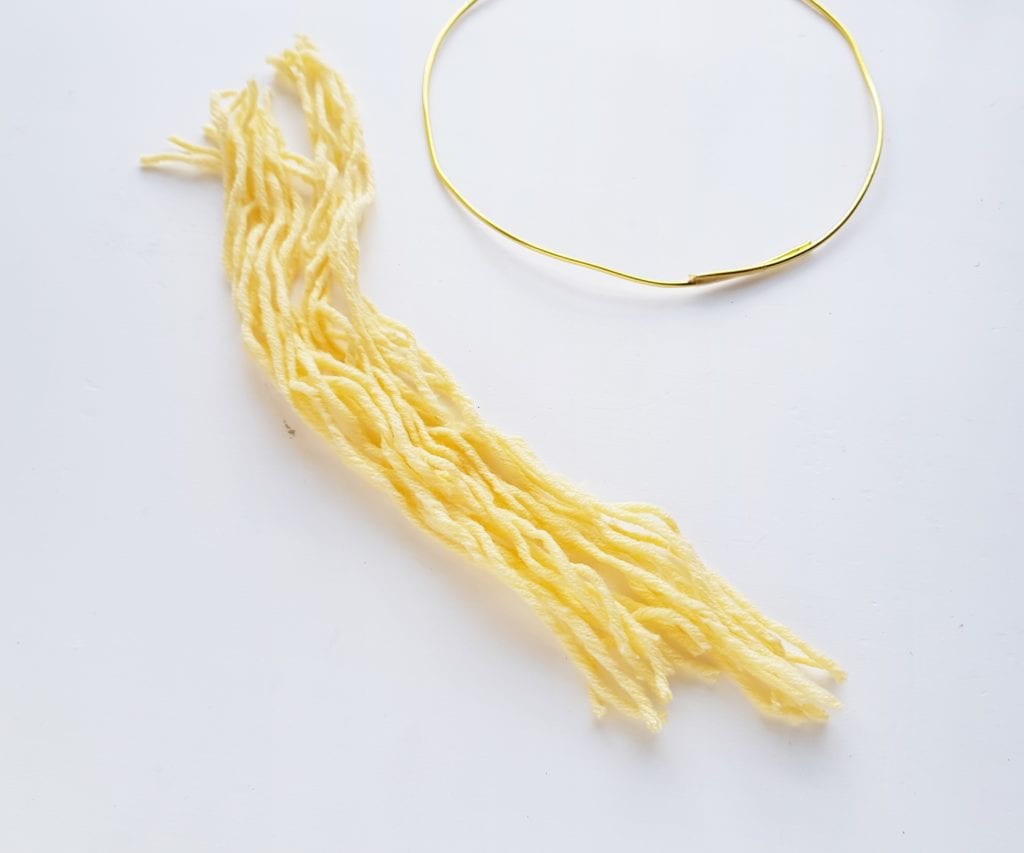 Step #3:
Grab 2 strands of yarn and fold them into half by forming a loop at one end. Place the loop under the base.
Step #4:
Keeping the loop under the base, draw the closed ends of the yarn strands over the base and drawing it through the loop again.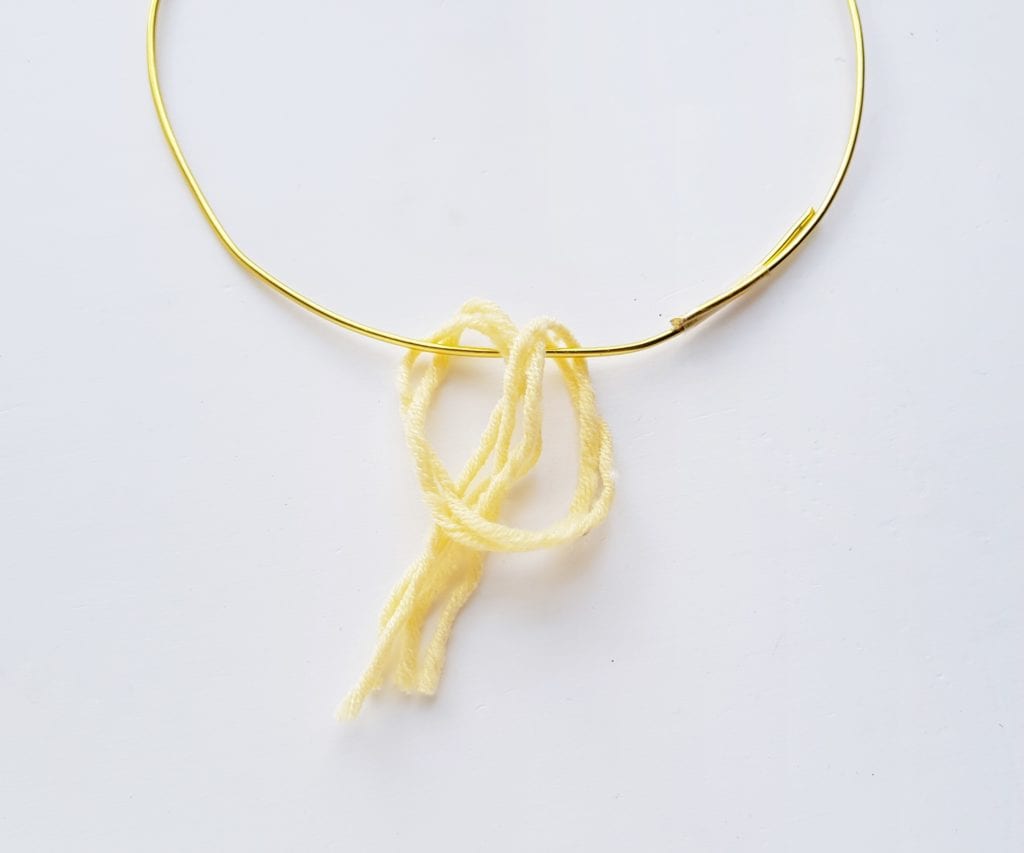 Step #5:
Pull the open ends of the strands all the way through.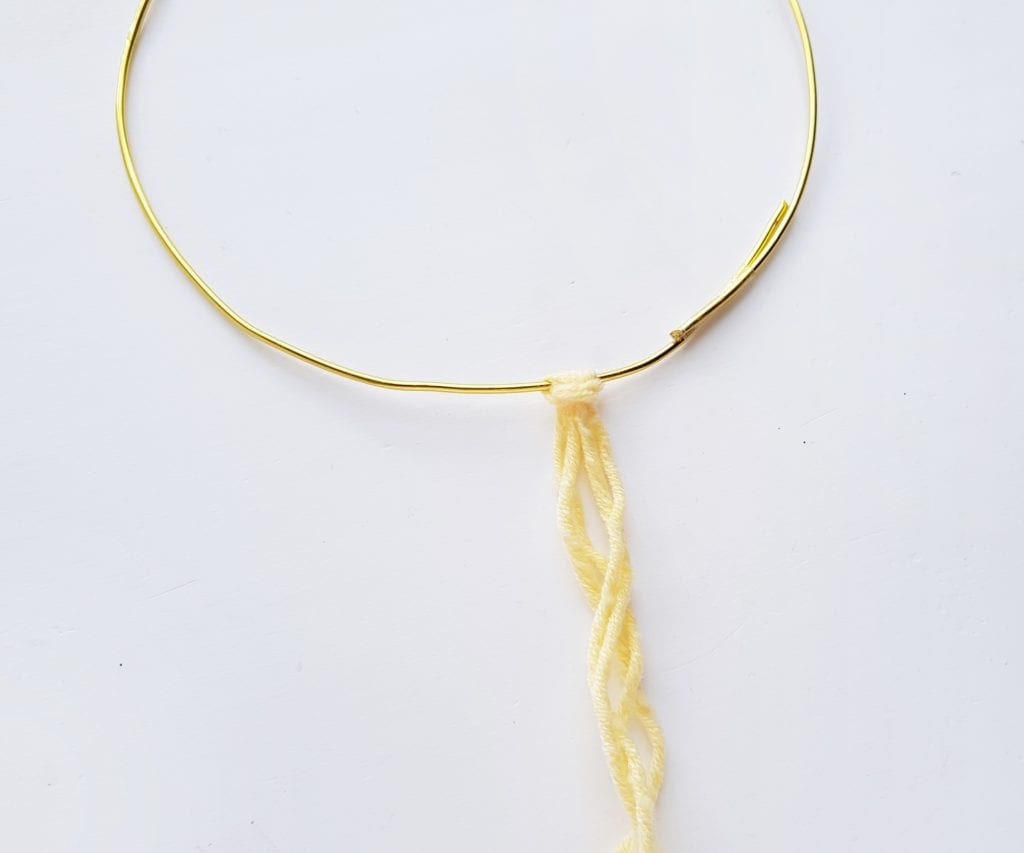 Step #6:
Similarly attach the rest of the rest of the yarn strands.
Step #7:
Add different colored yarns to the base for a vibrant look. Attach the flower on the base, over the yarns.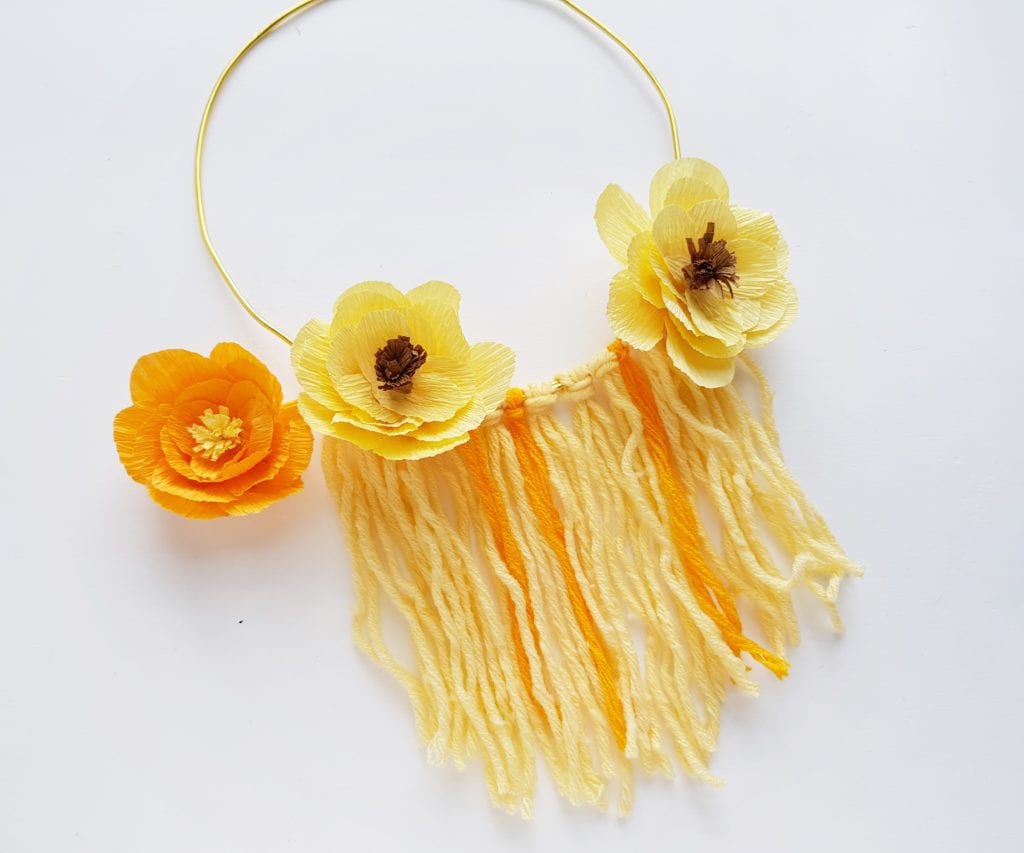 Step #8:
Attach the flowers however you like. Use hot glue to attach the flowers on the base.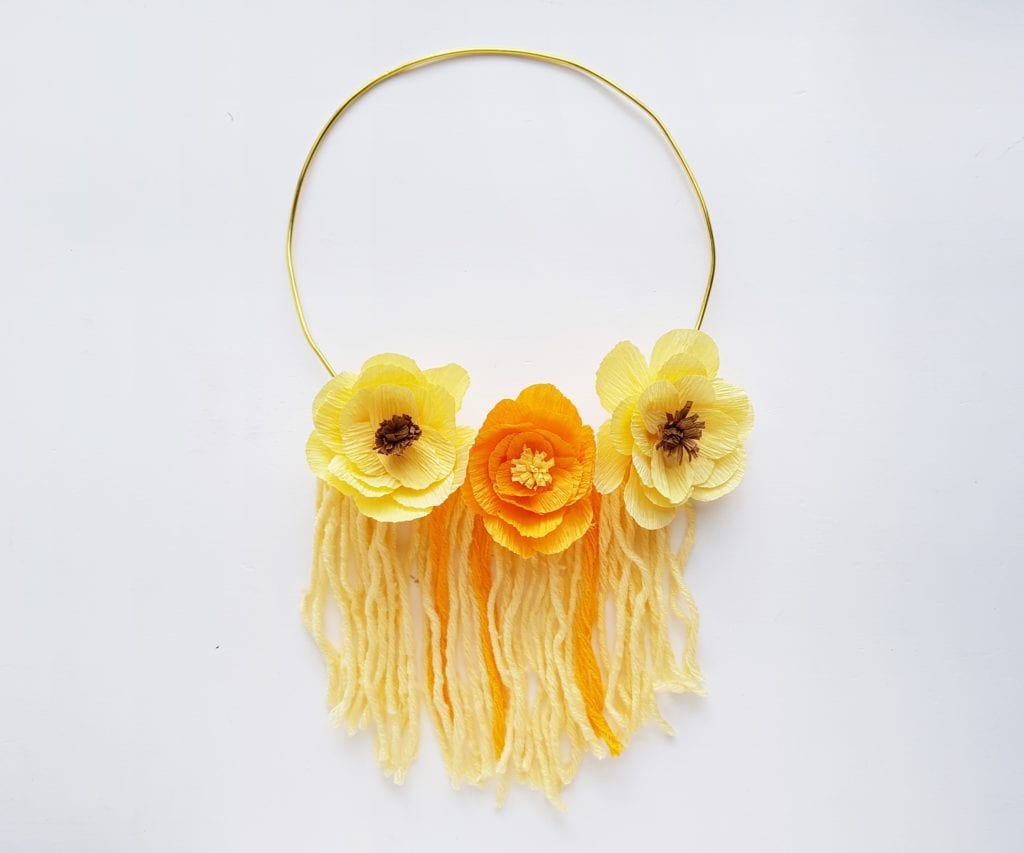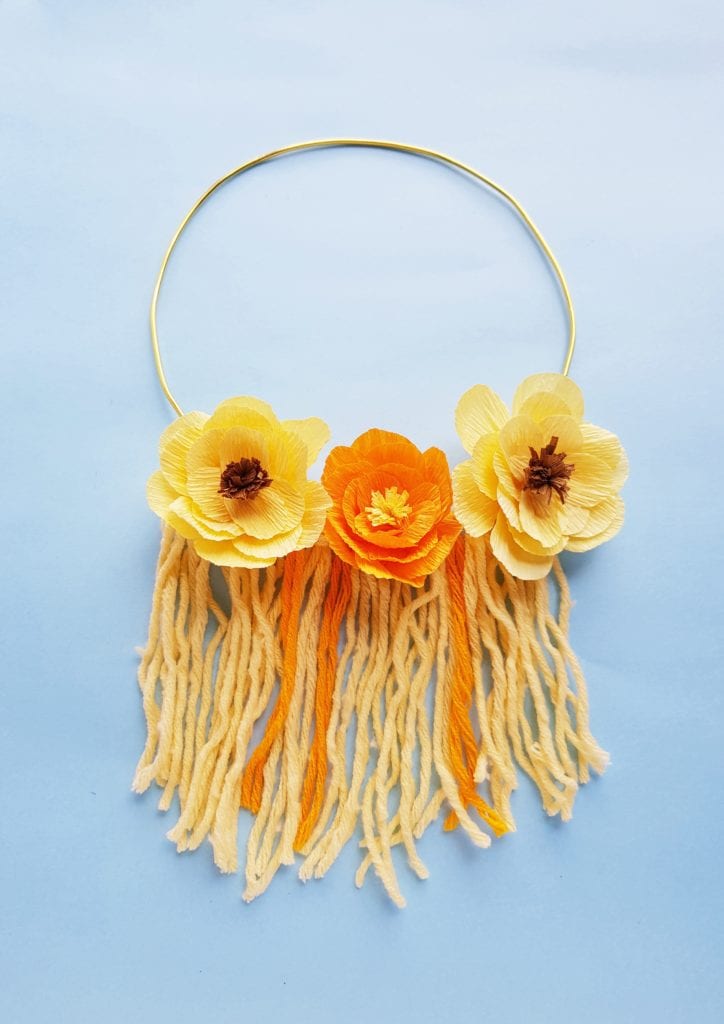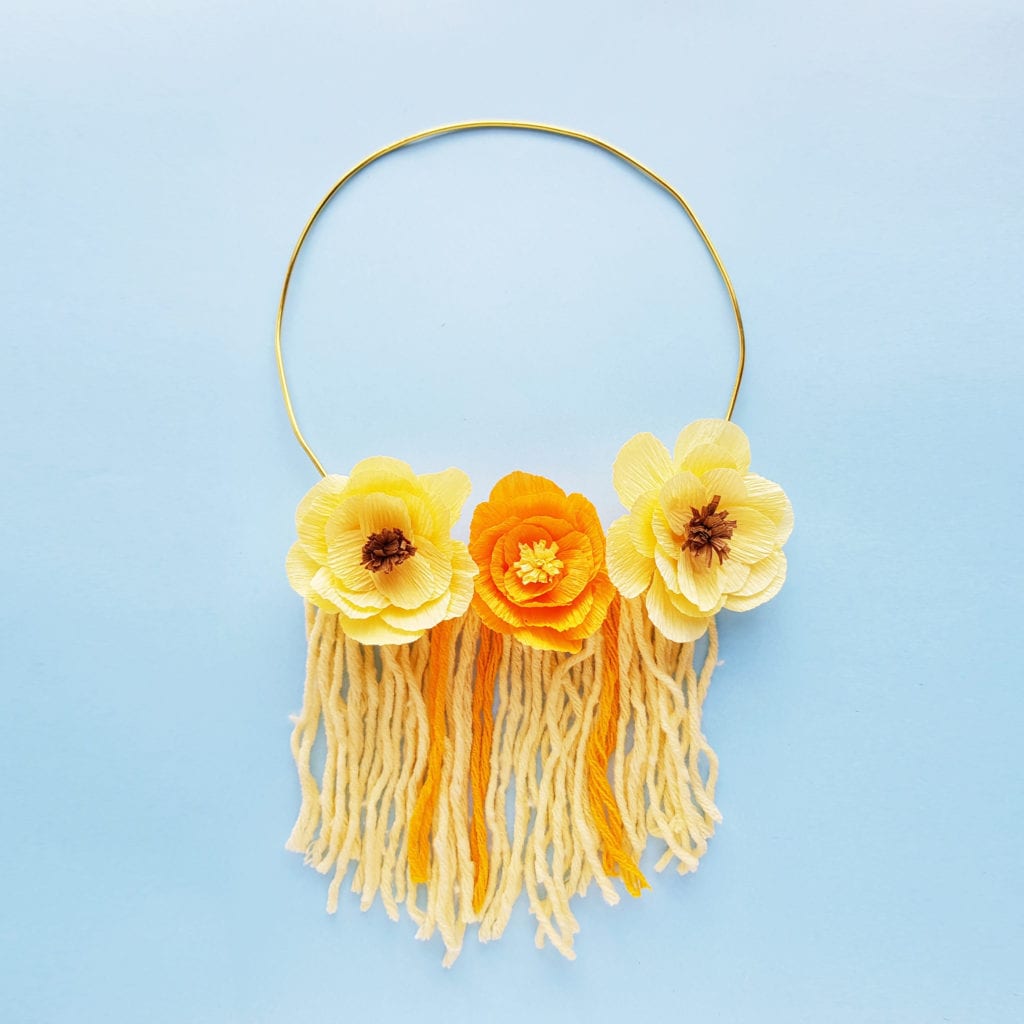 Cute, right?
You could make these in a bunch of different colors as gifts! Super budget friendly and so fun.