Every time I open up a holiday themed decor magazine, I am always impressed by the porches. They always look SO beautiful, so elaborate, and yet also really unattainable for the average home owner.
I thought I would share our own porch today. I want to show you that it can be simple and quick to pull together, even on a budget. So keep reading for some easy Christmas front porch decorating ideas!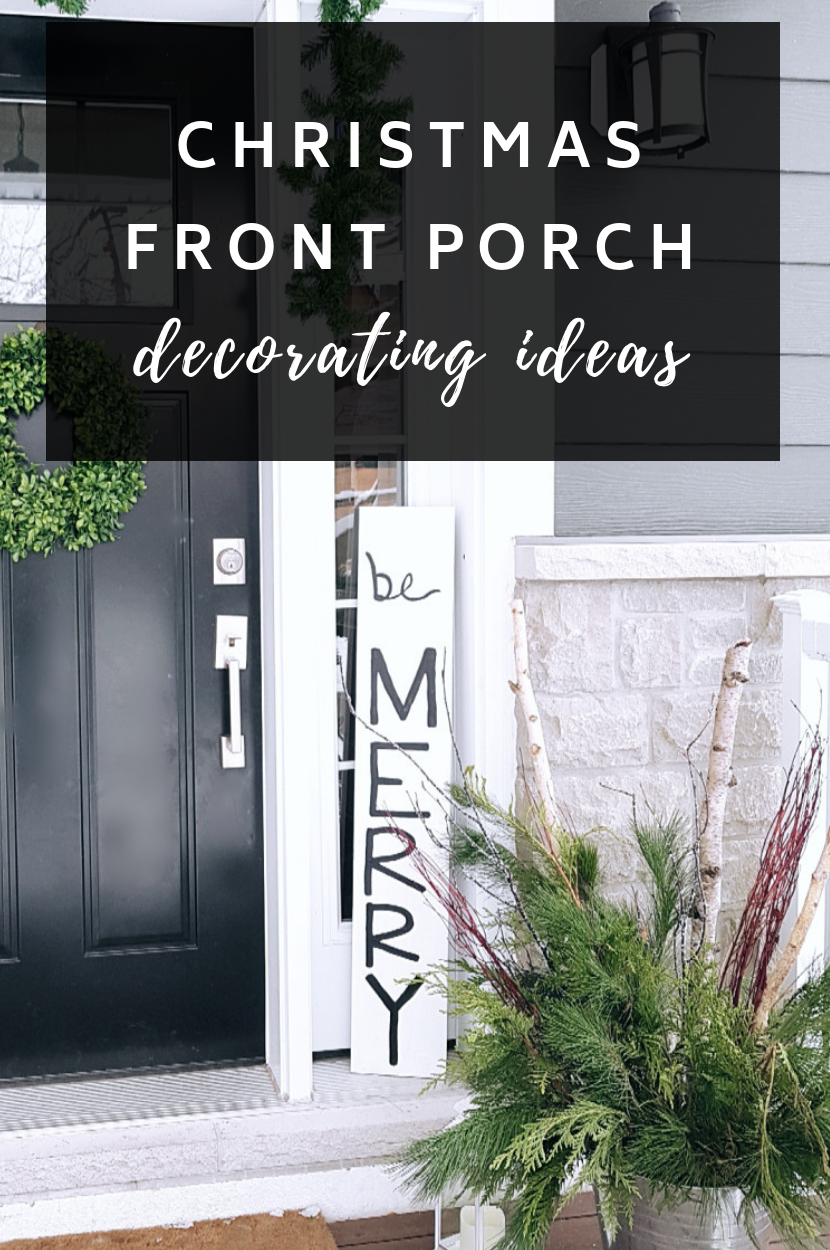 We partnered with the Home Hardware and grabbed some of their holiday gear.
I had a lot of fun checking out their whole holiday collection. Such pretty stuff at great prices!
DIY Christmas Sign:
To start off my porch decorating, I did a few quick DIY projects.
The first was a sign. I wanted some sort of Christmas sign, but I couldn't find one that was quite right. So I grabbed a piece of scrap wood from the garage (this is actually MDF leftover from our office makeover), some exterior white Beauti-Tone paint, and some of this black acrylic paint.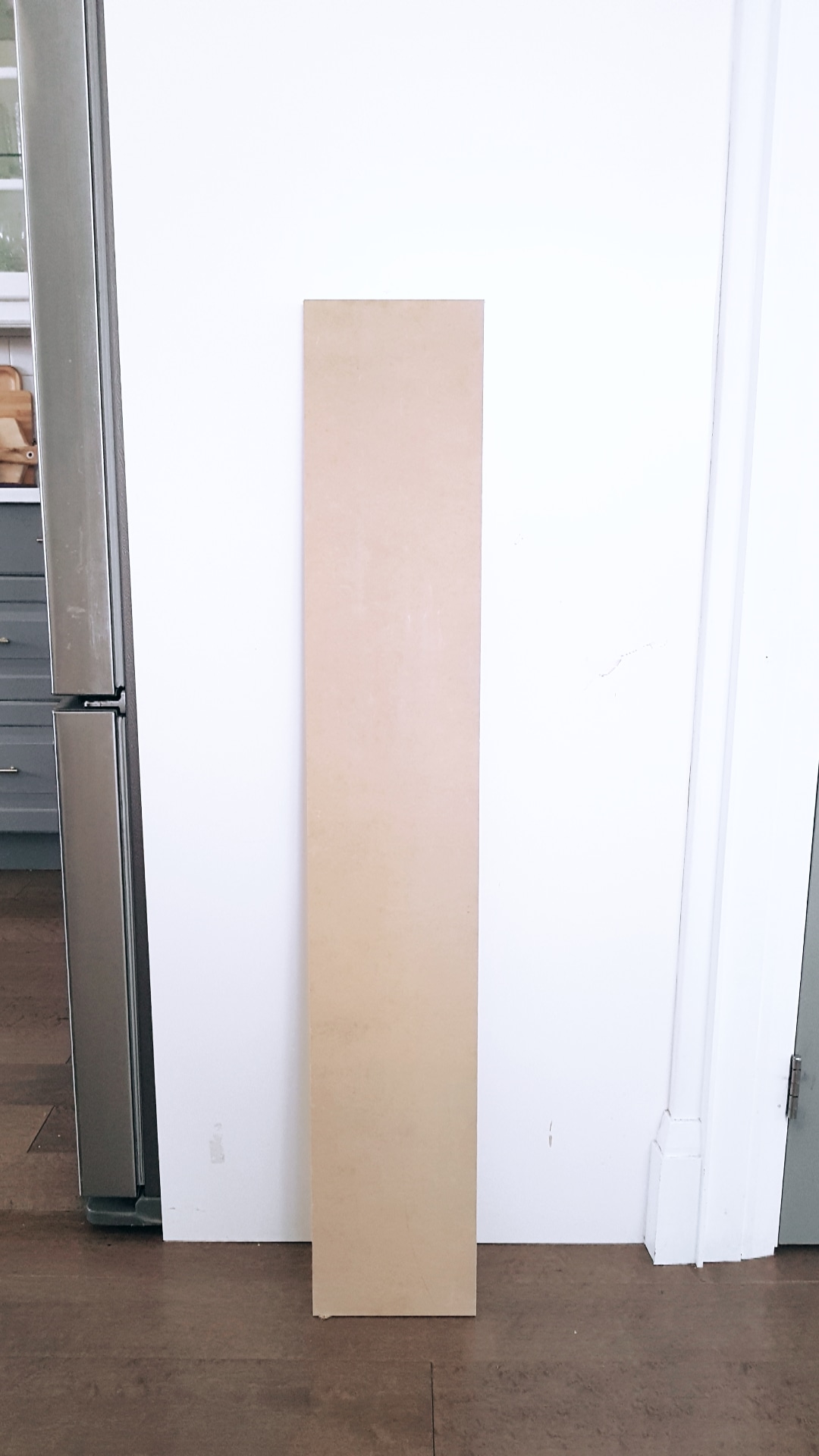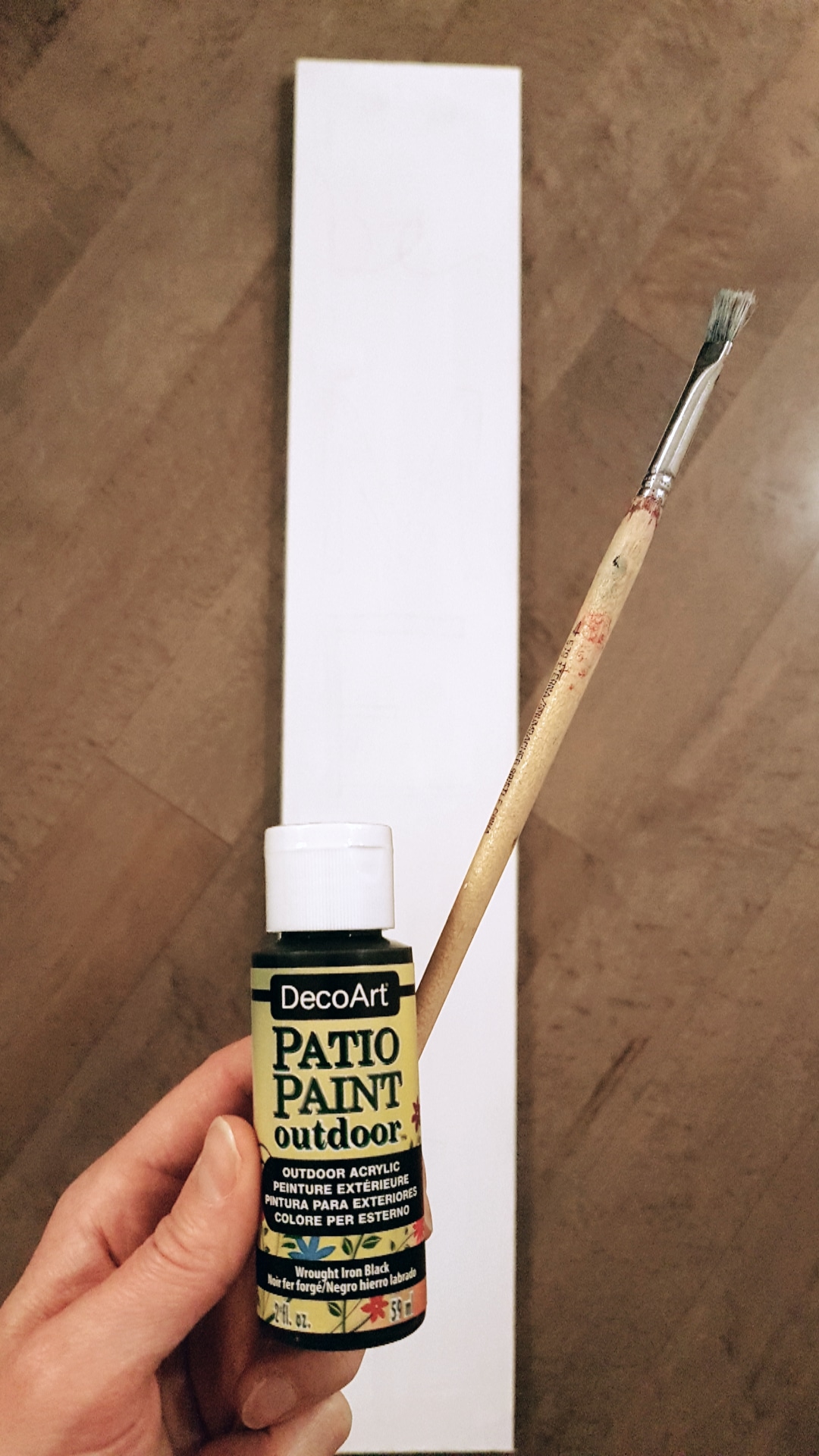 One coat of white paint on the sign. Let it dry. Then I sketched out some letters in pencil and painted them with a fine brush. Totally just knocked out this project during an of This is Us.
Cute, right?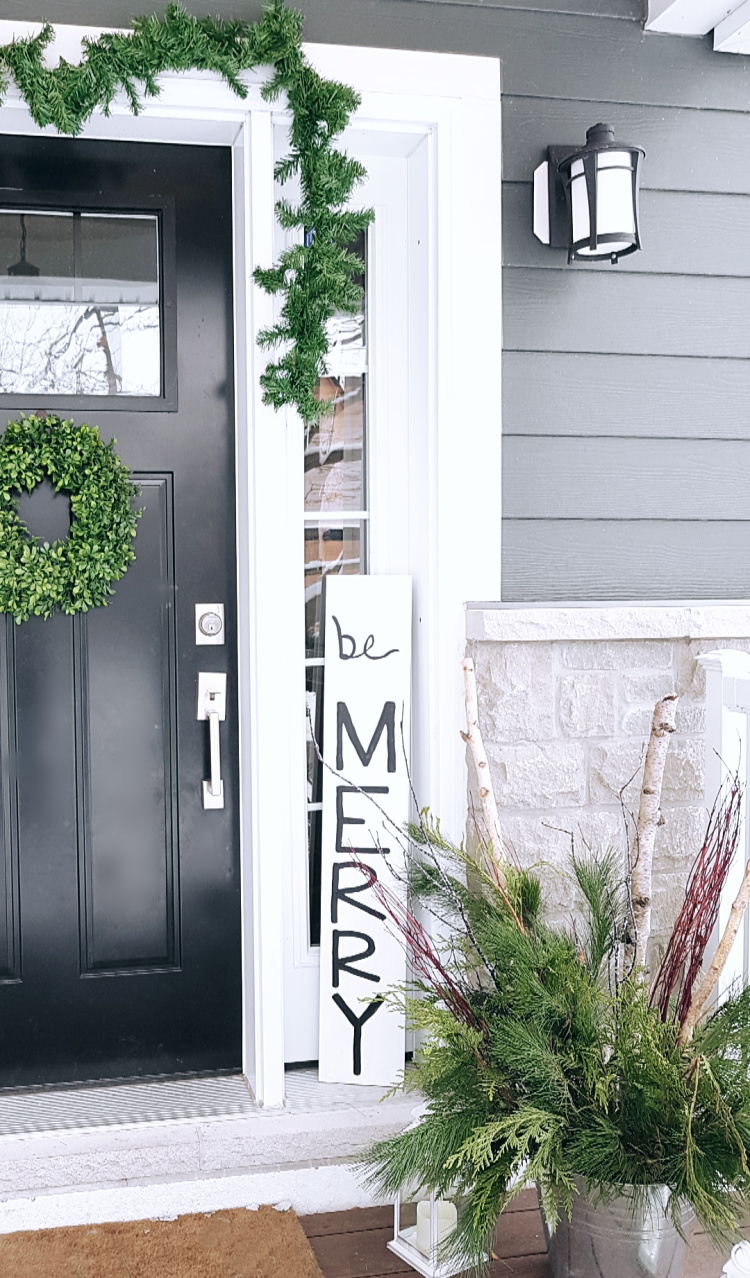 DIY Christmas Planter:
I also threw together a planter. These can be totally overwhelming, but they really don't have to be.
Use any planter pot you have, fill 3/4 to the top with earth, and then pop in your branches and greenery.
I grabbed this branches bundle from Home Hardware to make it really easy and beautiful. It came with a few birch branches, "snow-covered" brown branches, and some red branches that look like dogwood.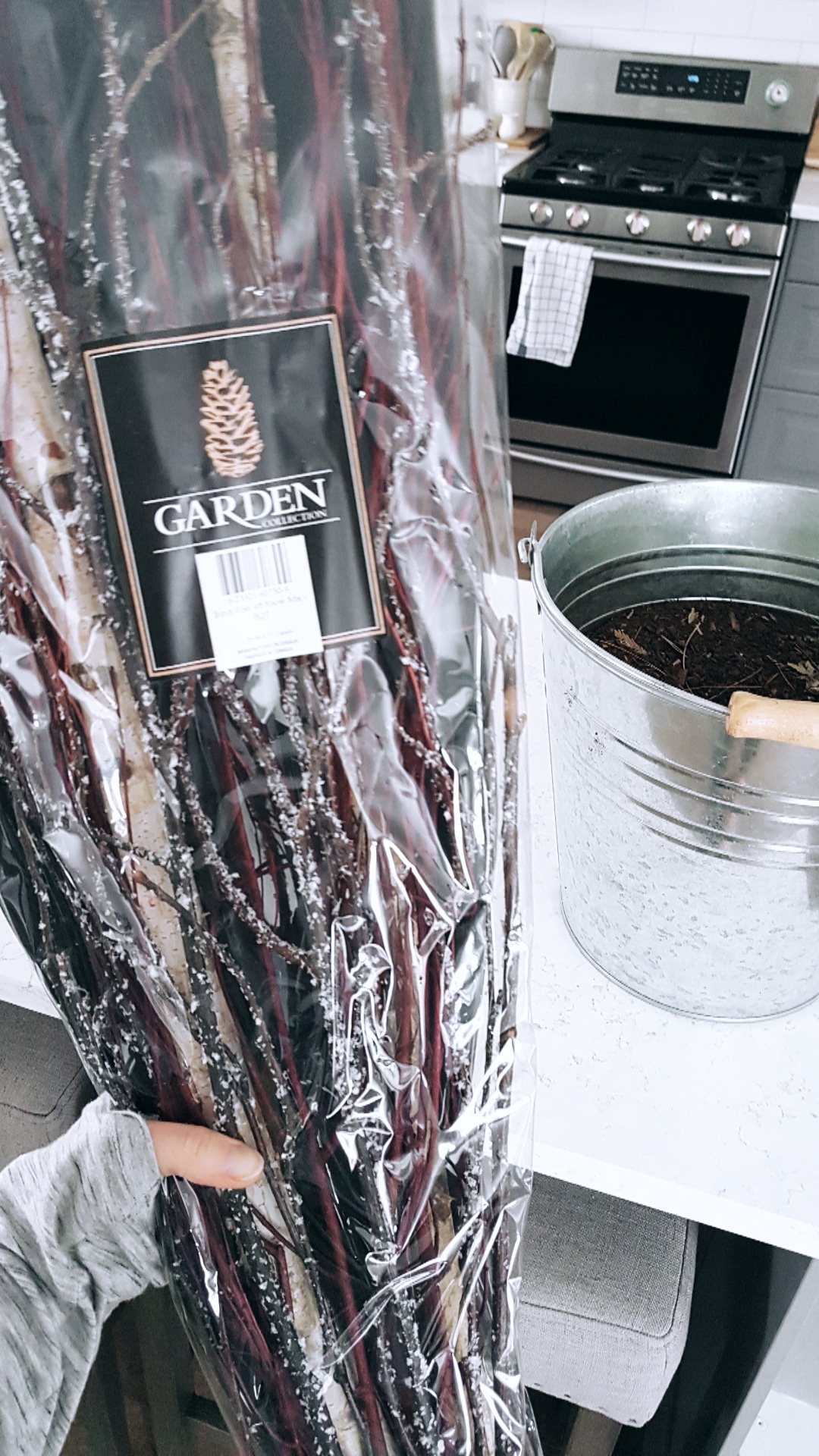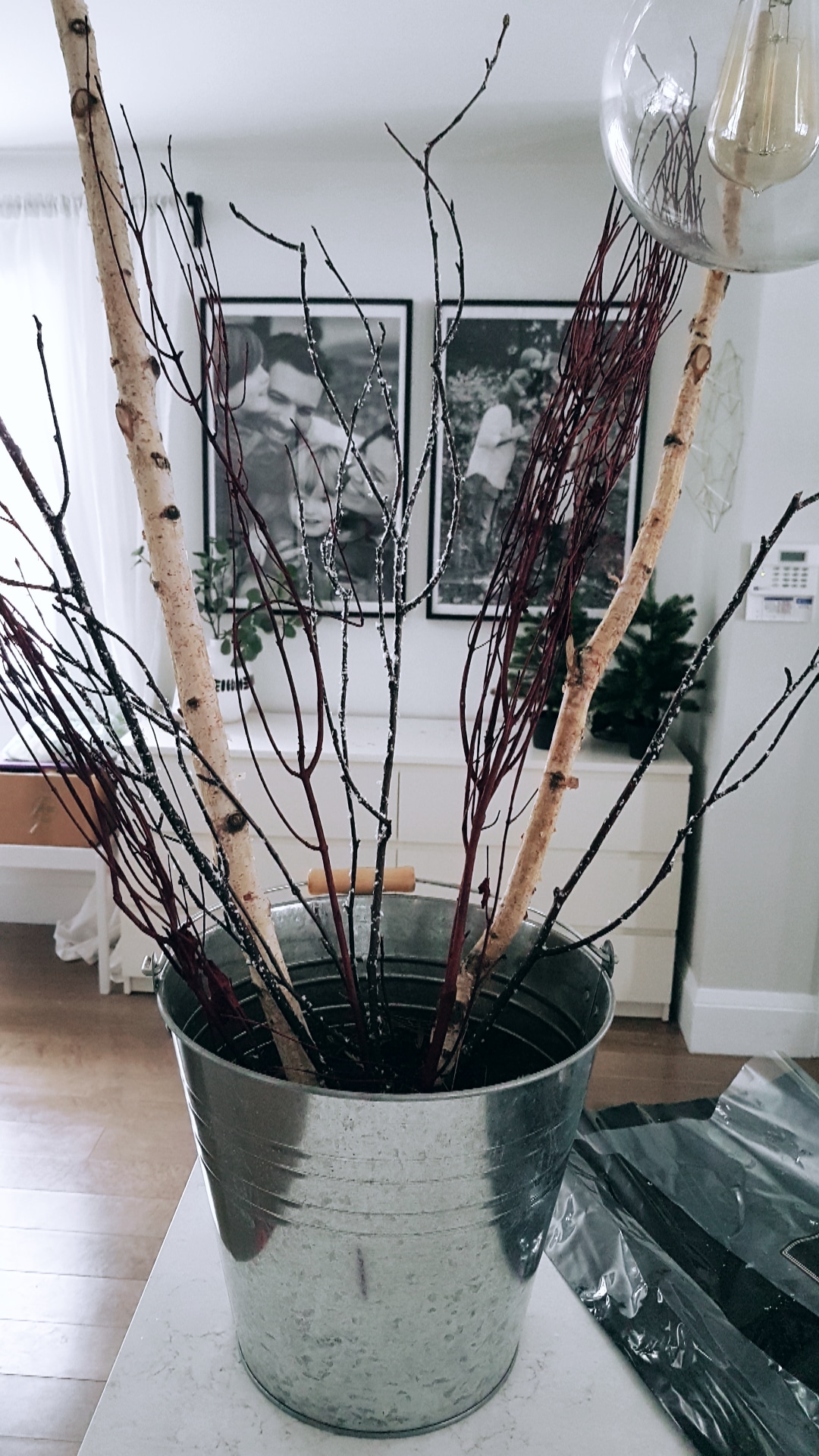 Pop your branches in along the back of the planter, and then stick some pieces of greenery throughout the front. You can even hang some ornaments on the greenery if you want.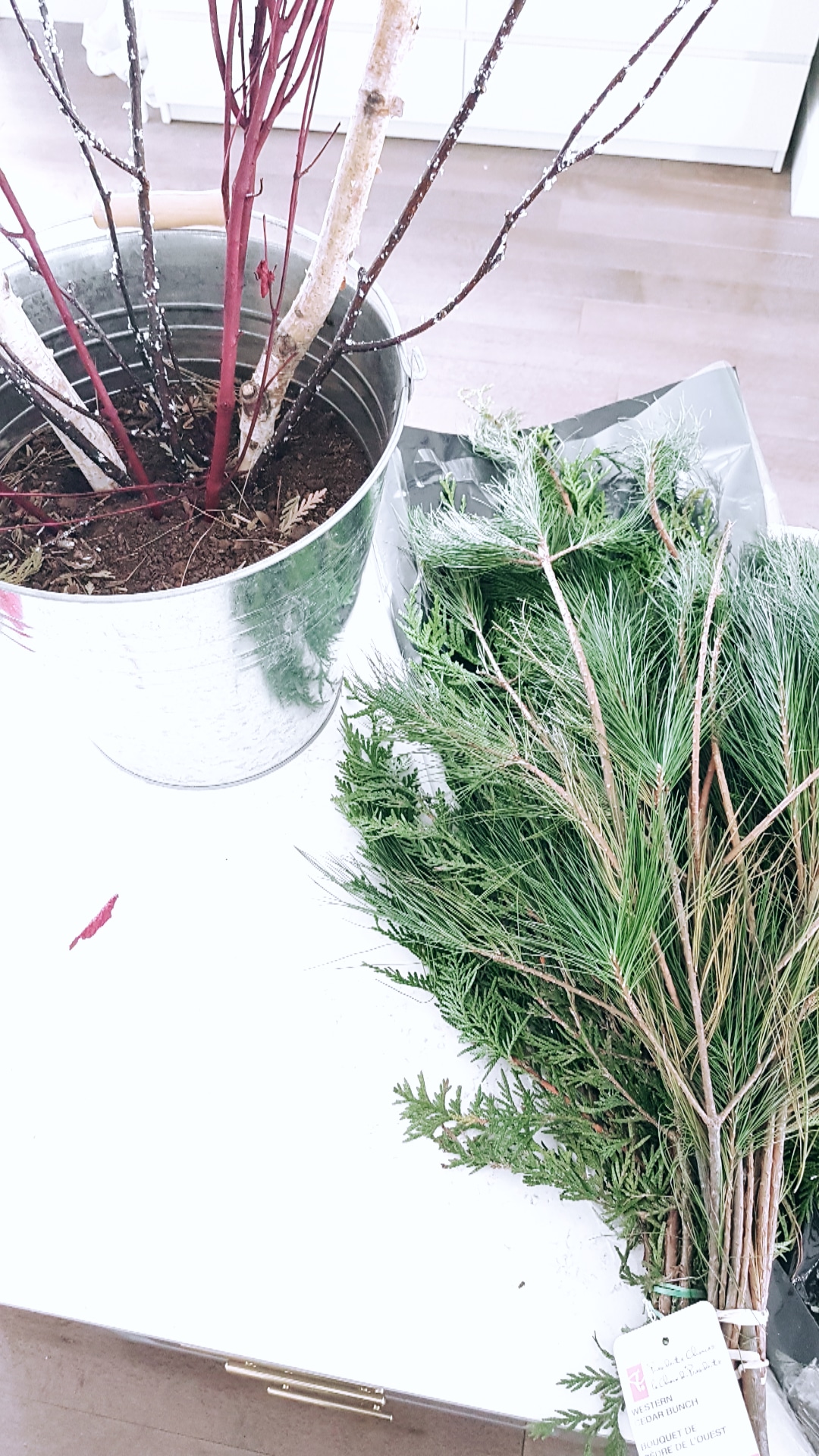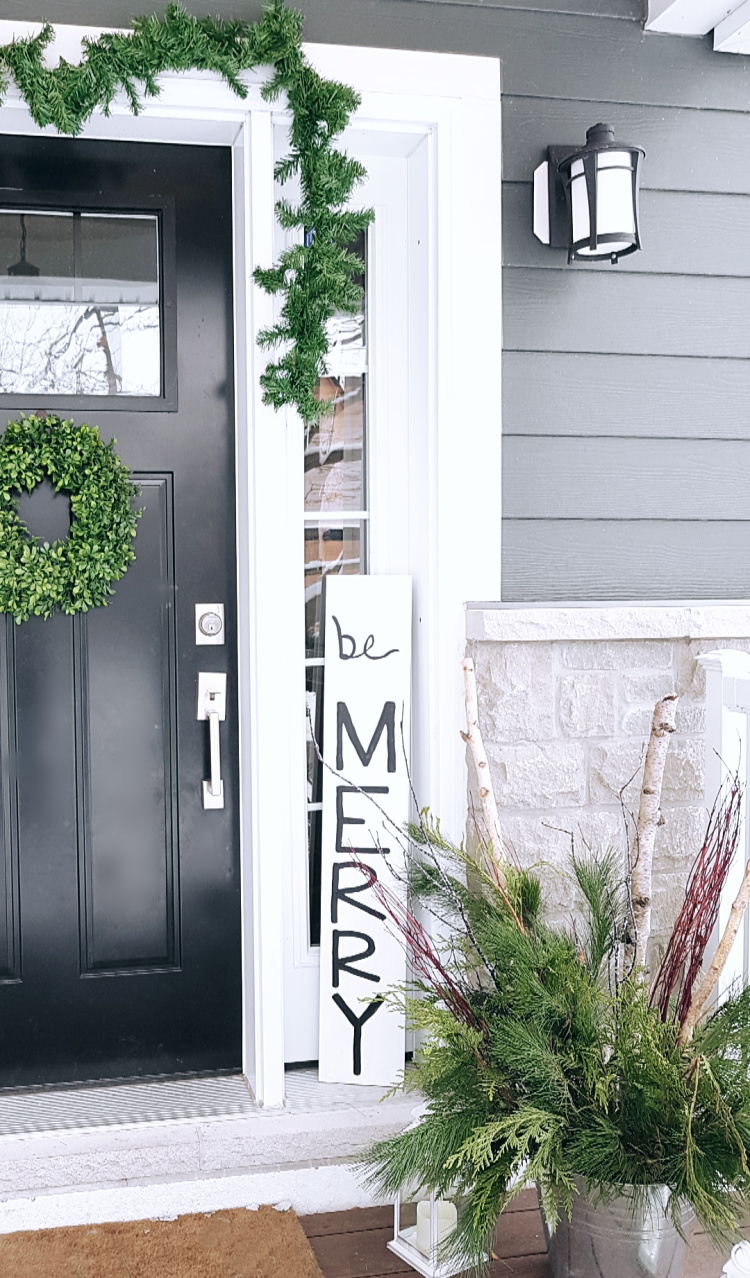 Pulling the Porch Together:
Once I had those two DIYs done, it was time to deck out the rest of the porch. I started with some green garlands. You really can't go wrong with any kind of greenery when it comes to decorating your porch. We used this pre-lit garland over the doorway, which makes coming up to the house at night so cozy (I just used two 3M hooks to hang it, by the way).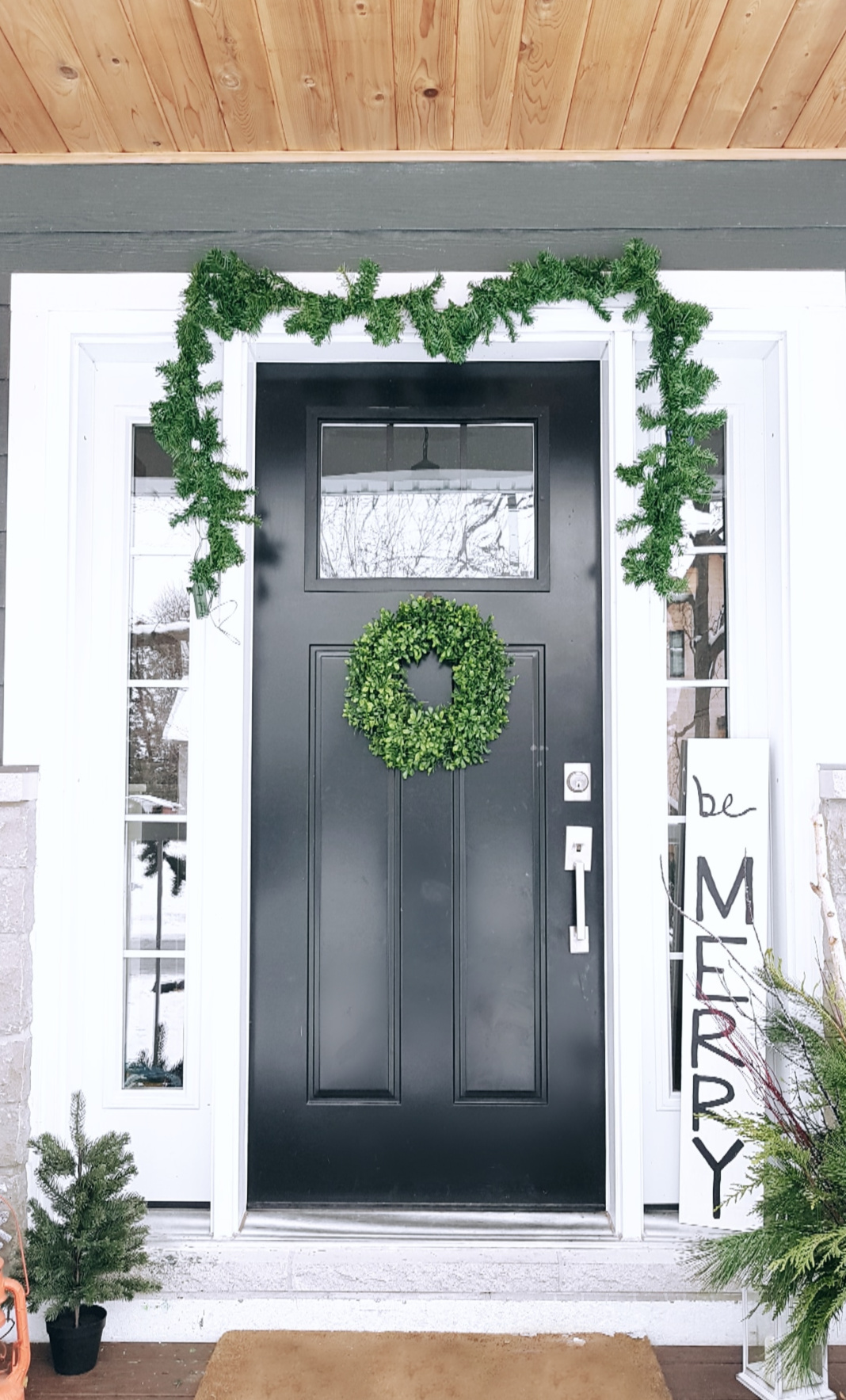 I also wrapped two of these pine garlands around our porch railings. At $10 a piece, they are GREAT value. And I snagged one of these mini trees. It's pre-lit, so it's just a matter of plugging it in.
Along with a few lanterns and a wreath that I already owned, that was it!
The combo of green garlands, a few little trees, a wreath, a DIY sign, and a planter makes a really sweet Christmas porch that you'll love coming home to every day!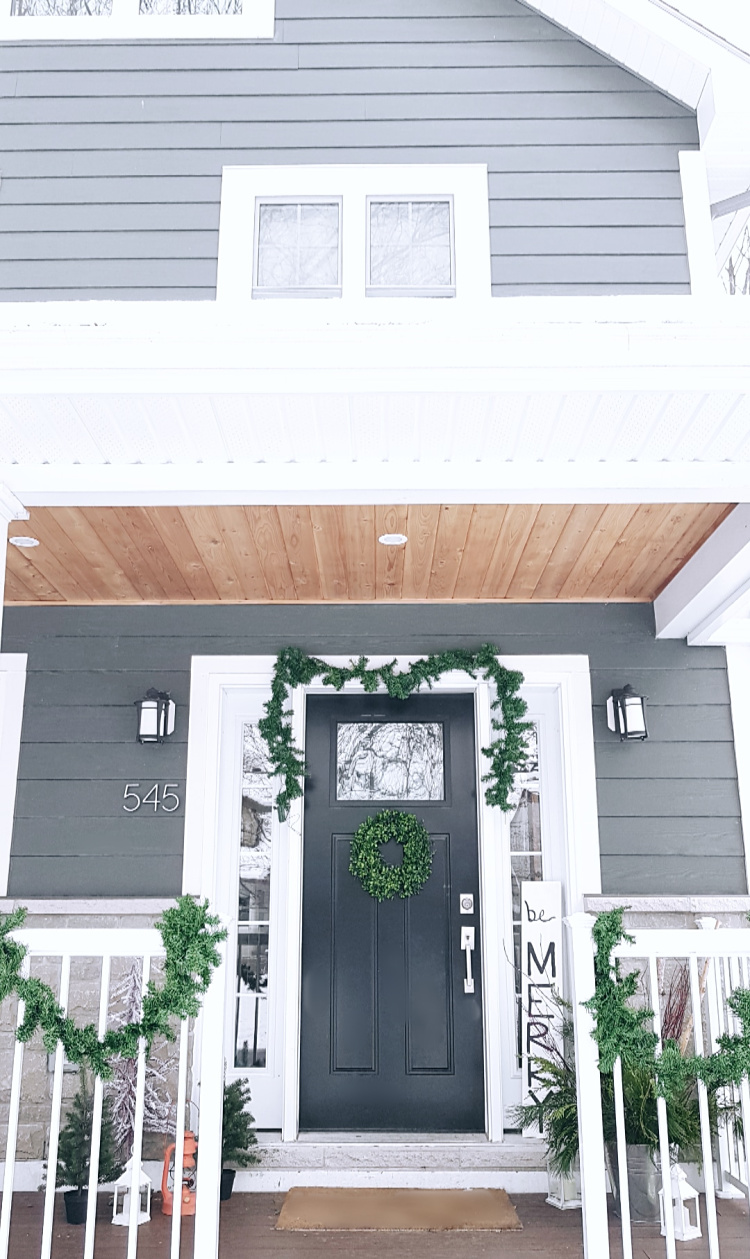 Modern Holiday Home Series:
Time to head on over and see what my girlfriends did with their holiday collections from Home Hardware. These ladies have some serious style!
Love Create Celebrate / The Learner Observer / Lemon Thistle / Harlow & Thistle
Disclosure: This post was sponsored by Home Hardware. We love partnering with brands we truly love and use on the blog!