Ready for some amazing inspiration of a light and airy living room? This coastal living room decor is sophisticated, pretty, and liveable.
Get the look: Coastal Living Room Decor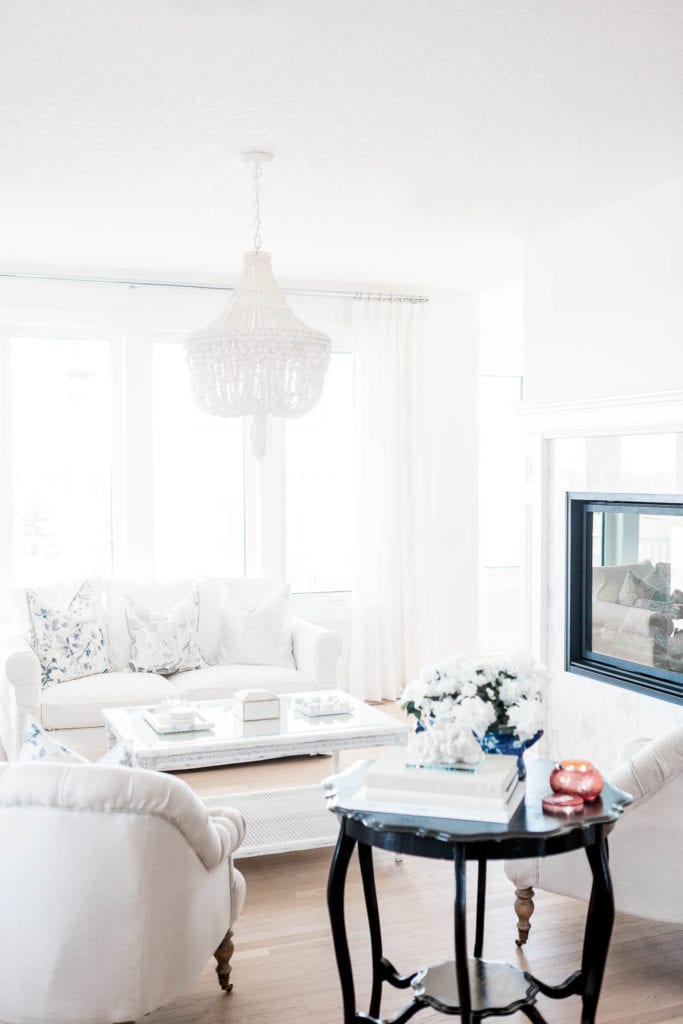 The Color Palette:
If you want to create a room like this one, start with an all-neutral base. The walls are painted a creamy white, the drapery, shelving, lighting, and upholstered furniture are also all white or light beige. Doing this will give you a timeless look. The key to ensuring that a white room doesn't look "cold" is to add in a lot of texture and layers – which is exactly what they have done here.
The light wood floors add some warmth but still keep the space feeling airy.
Then it's a matter of dotting a few blue pieces throughout the space for that coastal vibe. Some vases, a throw pillow, a lamp. You don't have to get too kitchy or thematic. A little bit of blue goes a long way.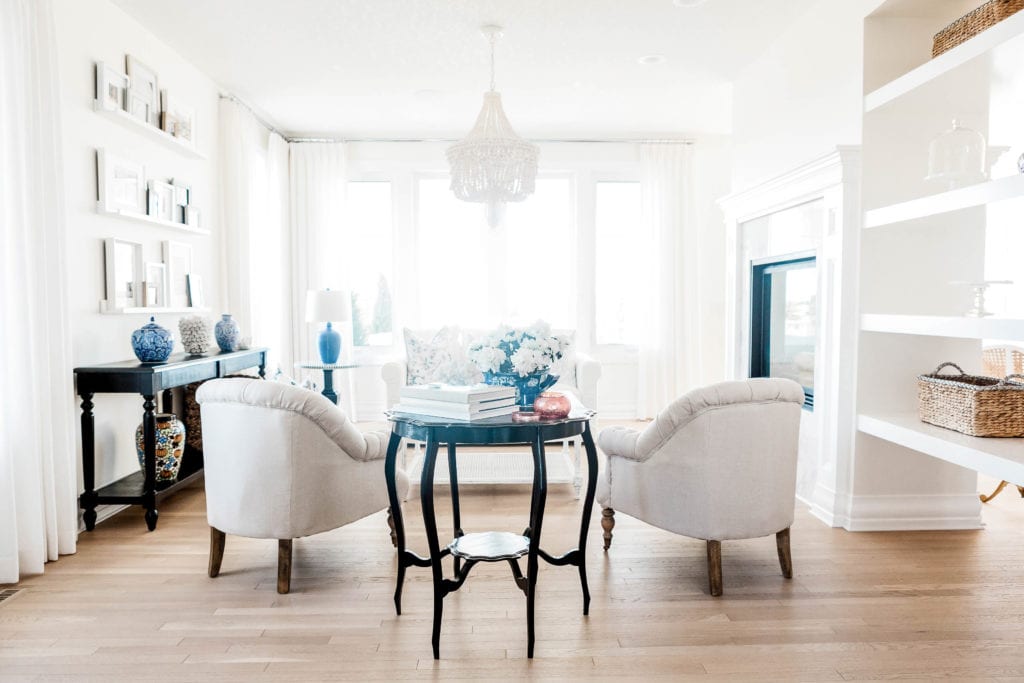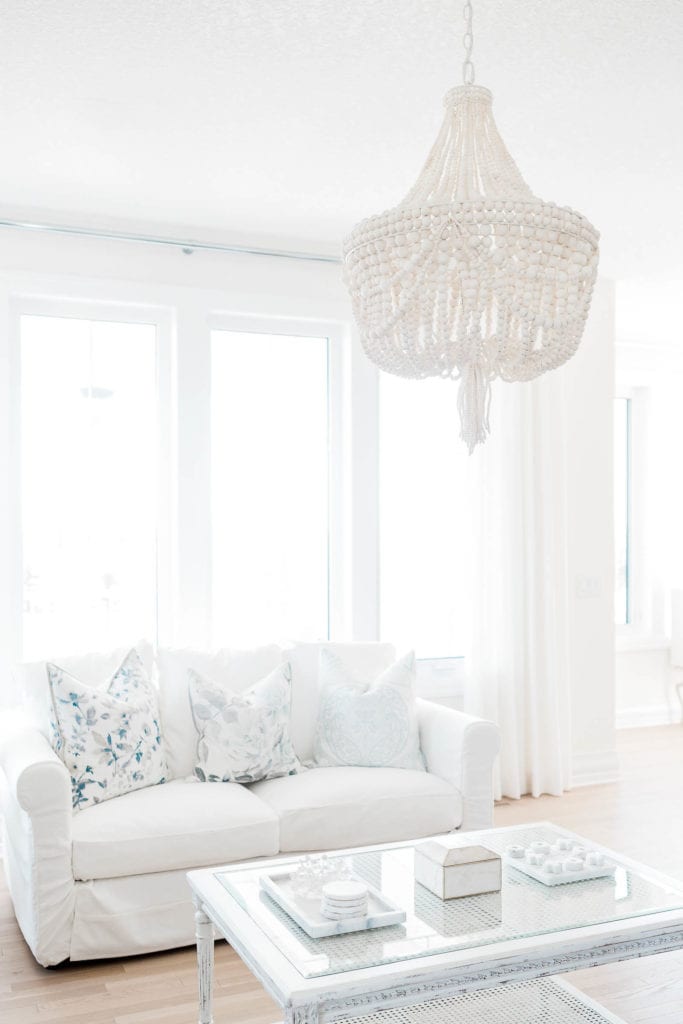 Add Accessories:
If you're trying to get that coastal living room feel, add accessories like woven baskets, patterned throw pillows, a beaded chandelier, and a woven and a woven jute rug.
The key thing is not to try to go overboard with too many different colors. Keep it all in that same palette of whites, beiges, blue (just a bit), and natural textures.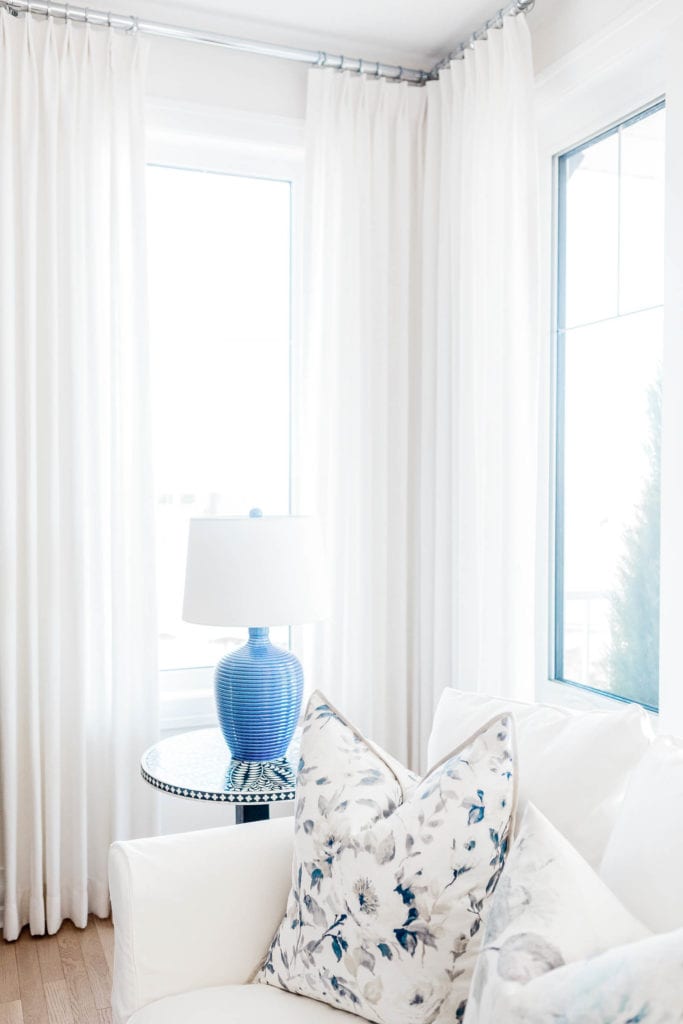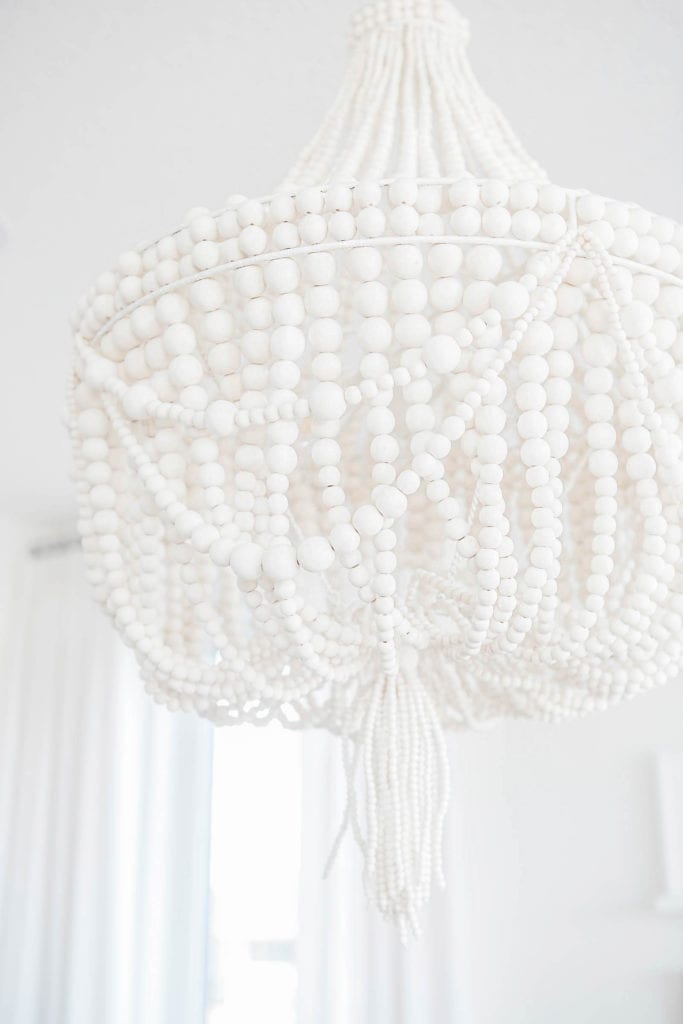 The Power of White Paint:
Here's my biggest tip. If you want to create that light and airy beachy vibe in your home (and on a budget?), get out your can of white paint.
Whether it's painting a piece of furniture, some chairs, a thrifted coffee table, a staircase, or a whole room… whatever it is, white paint is transformational. Your home will suddenly feel so much bigger and brighter. I can't tell you how many pieces of furniture I have grabbed out of the garbage and made over with paint and new hardware. Such a win!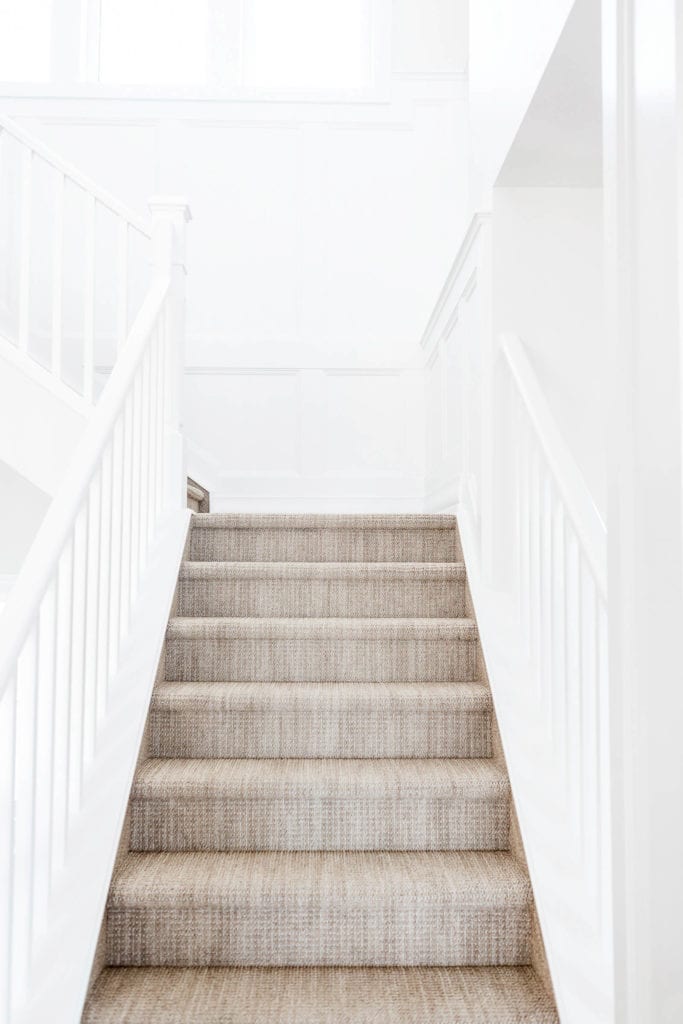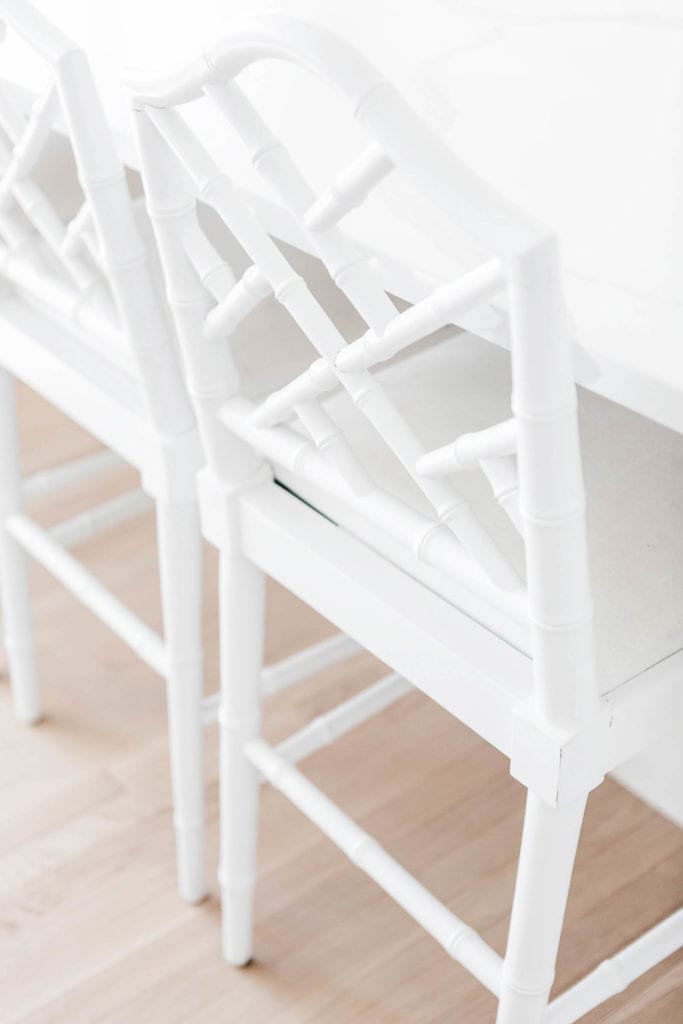 Want more decorating ideas?