Who doesn't love a gorgeous pantry? Keeping your kitchen organized is all about creating a spot for everything. That way it's easy to things back where they belong, and keep it looking pretty instead of a hot mess. Here are 10 pantry organization ideas you'll love!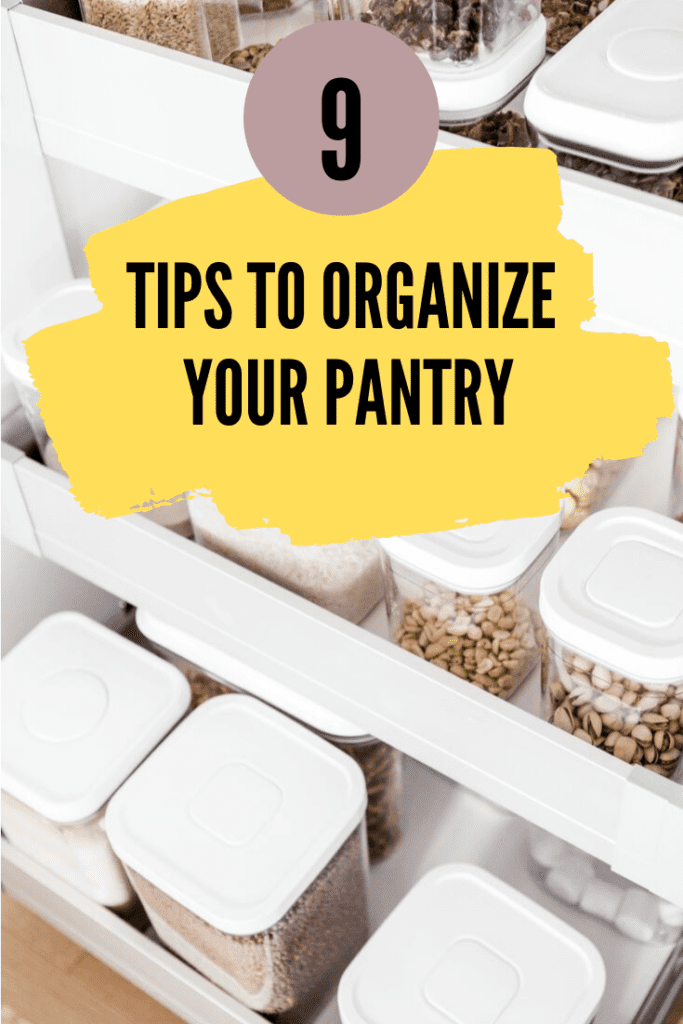 Pantry Organization Ideas:
#1: Use the same containers throughout
Instead of using mix and matched, get a cohesive set of containers to keep things looking streamlined.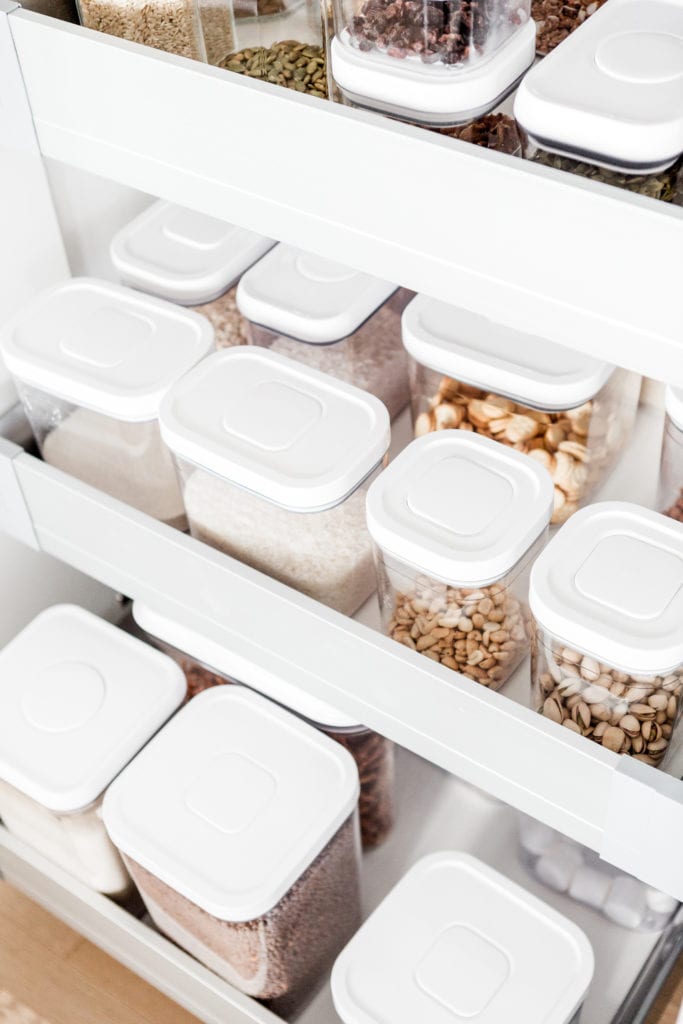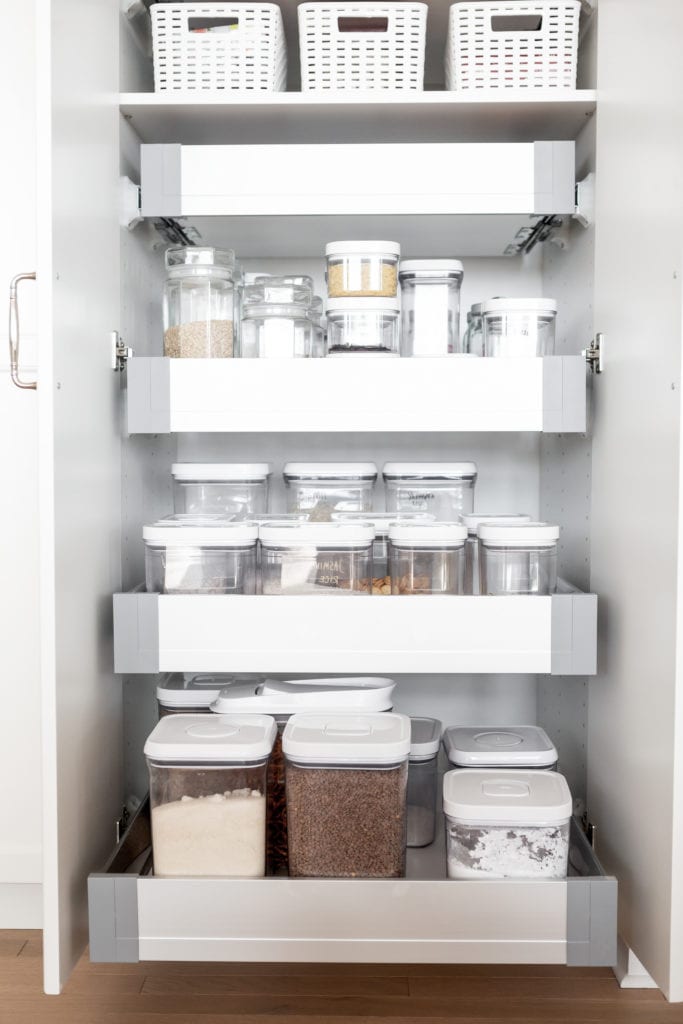 #2: Make over your spice drawer
It's easy to buy spices from the grocery store when we need them, and then end up with a bunch of mix matched spices that don't fit our drawers well. Instead, I like to buy spices in bulk and then decant them into matching spice jars. I labelled them all so that they are easy to identify, and have them all lined up in a spice drawer by the oven for easy access when cooking.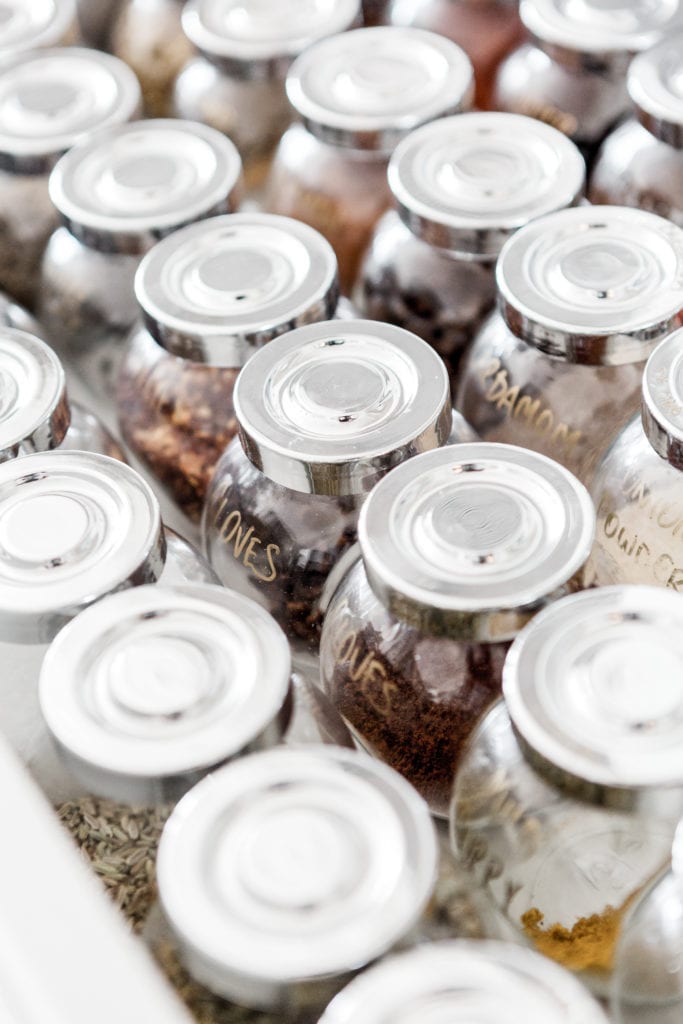 #3: Add hooks to any wasted space
If you have a section of your pantry where you can't fit shelves or drawers, make use of that space with hooks. Use them to hang anything – aprons, towels, cutlery, etc. We actually have some hooks in our pantry that we hang a few little baskets from and it's where we have extra keys, mini flashlights, and other small things.
#4: Get some pretty labels
Labels don't just make your pantry LOOK amazing, they also make it really easy to know where everything goes. There are tons of places to get labels – but these ones from Amazon are great!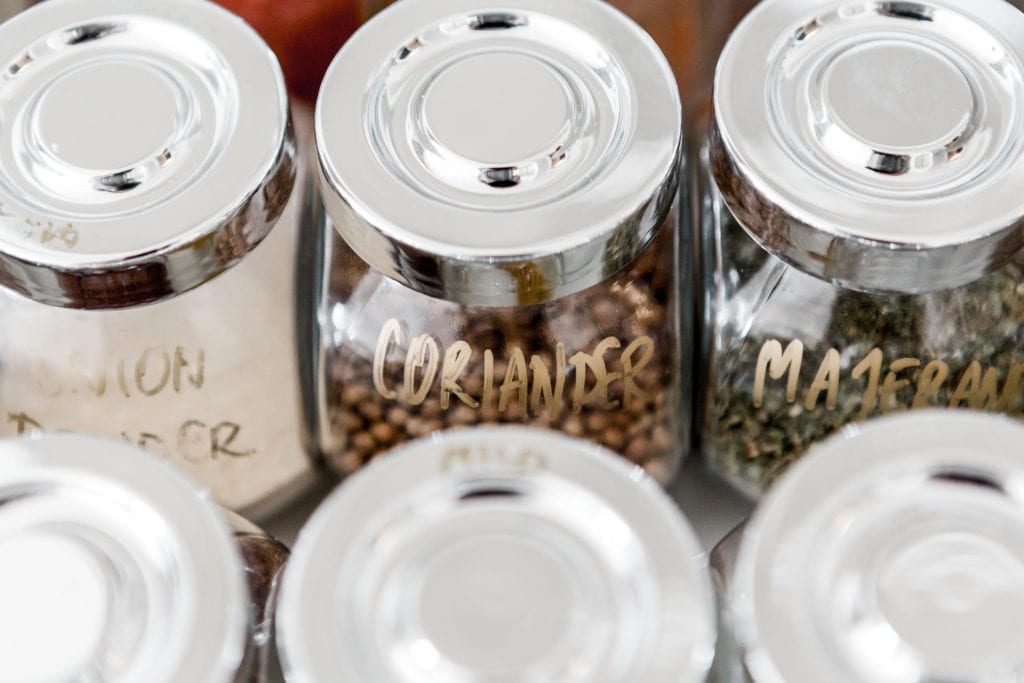 #5: Use drawers
Anywhere you can add drawers to your kitchen, do it! I so much prefer drawers to shelves as it can be way easier to access the items at the back and really see everything you have. There are companies you can use to retrofit your kitchen cupboards pretty easily.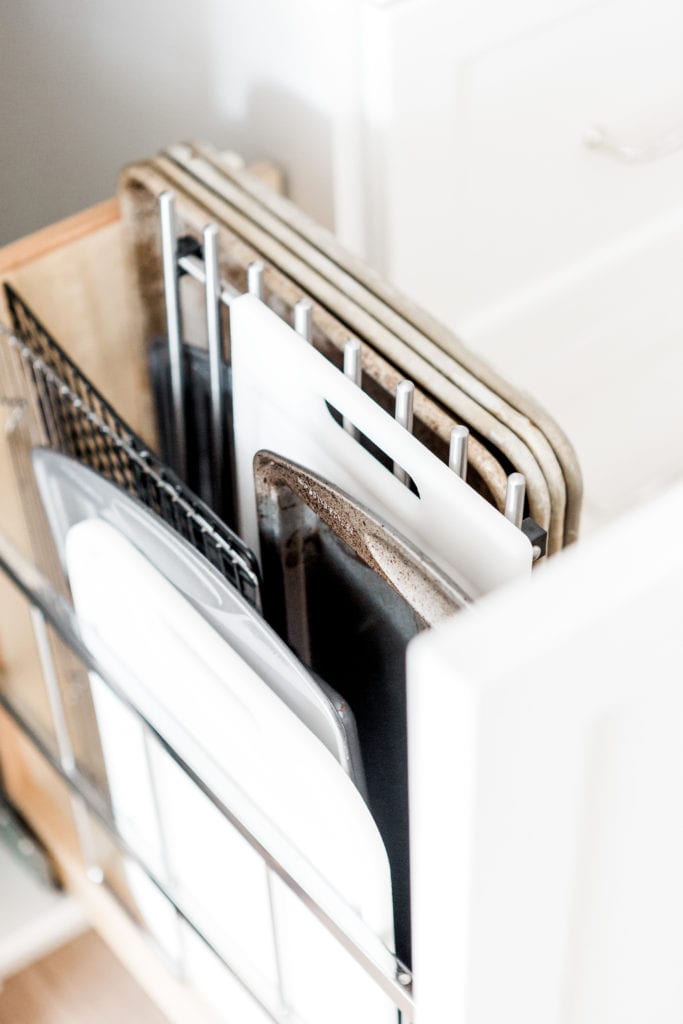 #6: Make use of the door
The back of the door is an often forgotten about space in kitchens and pantries. You can make use of it by hanging a door organizer for small items or a pot holder.
#7: Embrace baskets
Use baskets everywhere you can for all of those odds and ends. Place like with like. So if you buy packaged snacks, you would want to keep all of those together in one basket. Any small loose stuff should be put into baskets instead of just laying around.
I don't love the look of cans and they can take up a lot of room just sitting next to each other without being stacked, so I love using wire baskets to keep all of my canned goods together.
These wire and wicker baskets are great!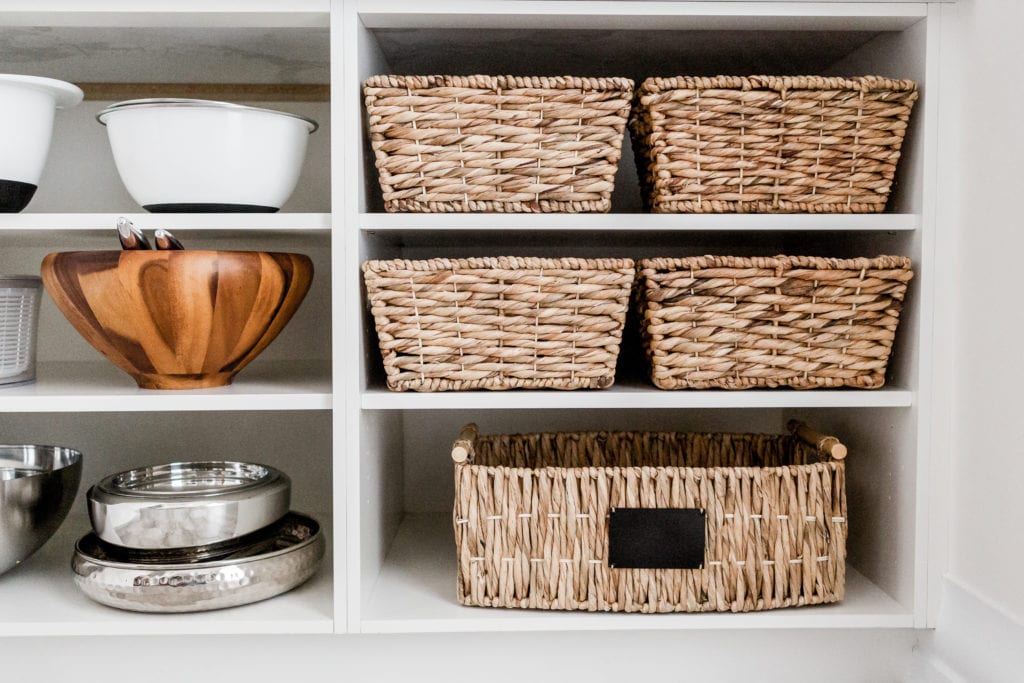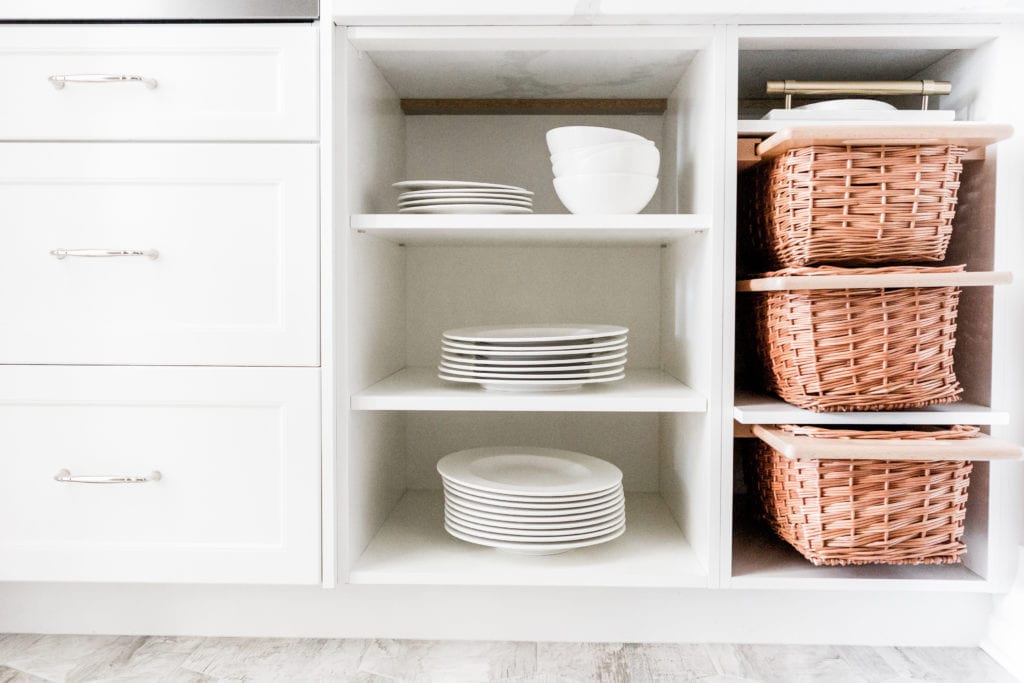 #8: Buy in bulk and decant
One of the things I love to do both for a nice look and to be environmentally-friendly is to buy my pantry items in bulk and then decant them into my containers when I get home. I use reusable cloth bags to purchase everything from my local bulk food store, and then just bring it home and pop them all into the right glass jars. No food wrapping waste and my items look great in their jars!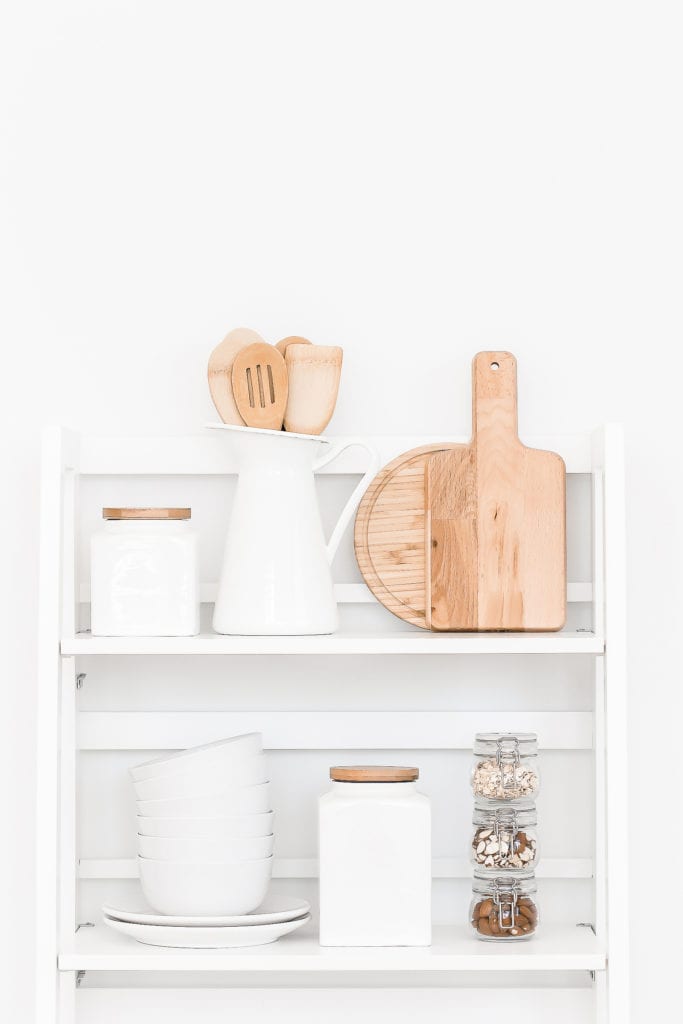 #9: Have fun with color and pattern
A pantry is a great space to get more creative than you usually would. Use some wallpaper, decals, chalkboard paint, or a fun paint color to liven up your pantry. Have fun with it!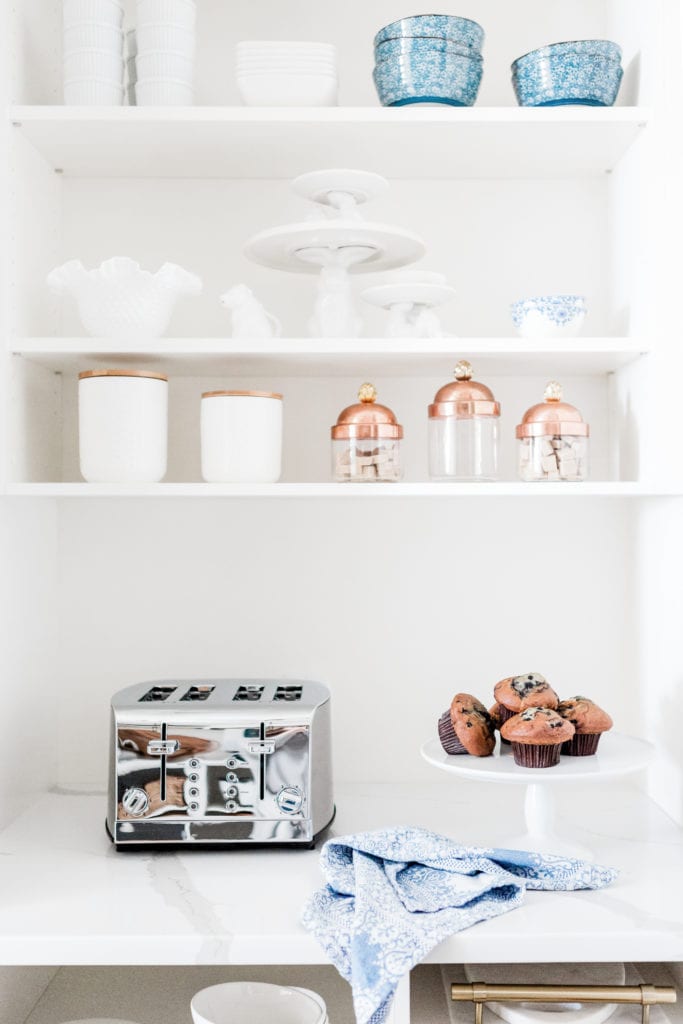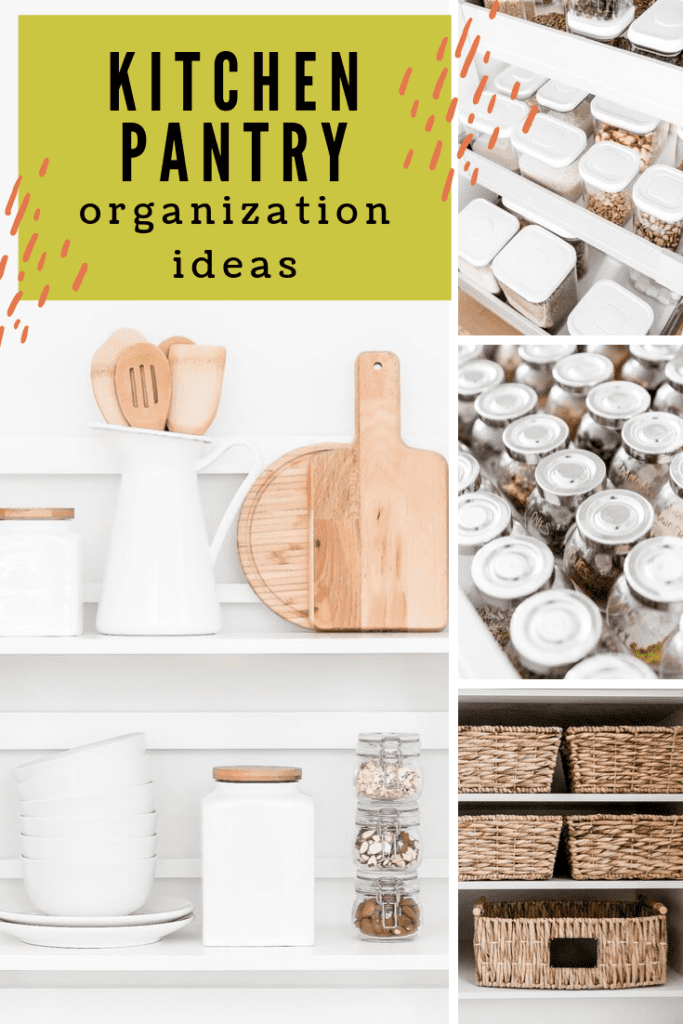 You might also like: