If you're looking for a high protein, carb-free, nutritious snack (that even the kids will love!) then these zucchini tuna cakes are perfect.
Easy to throw together and the perfect way to use up a zucchini you might have in your fridge that you don't know what to do with!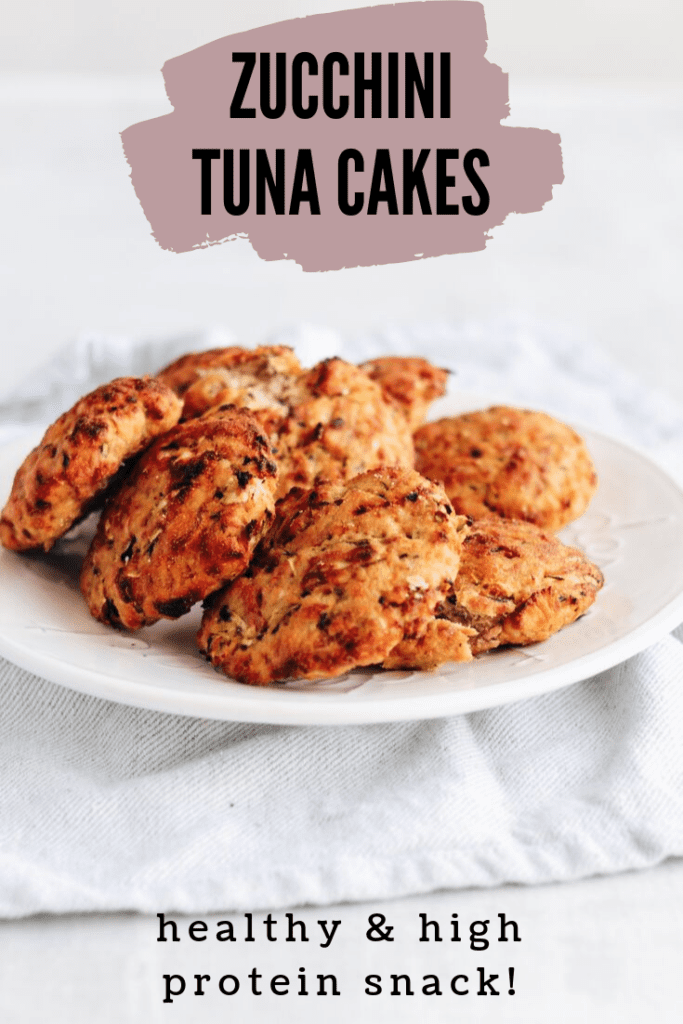 Zucchini Tuna Cakes Recipe:
Prep time: 10 minutes
Cook time: 25 minutes
Total time: 40 minutes
Servings: 8
Serving size: 1 cake
Ingredients:
1 medium zucchini, shredded and liquid pressed out
12-14 oz of tuna (6 of the small cans)
⅓ cup seasoned breadcrumbs
3 egg yolks
1 tsp onion powder
1 tsp garlic powder
salt to taste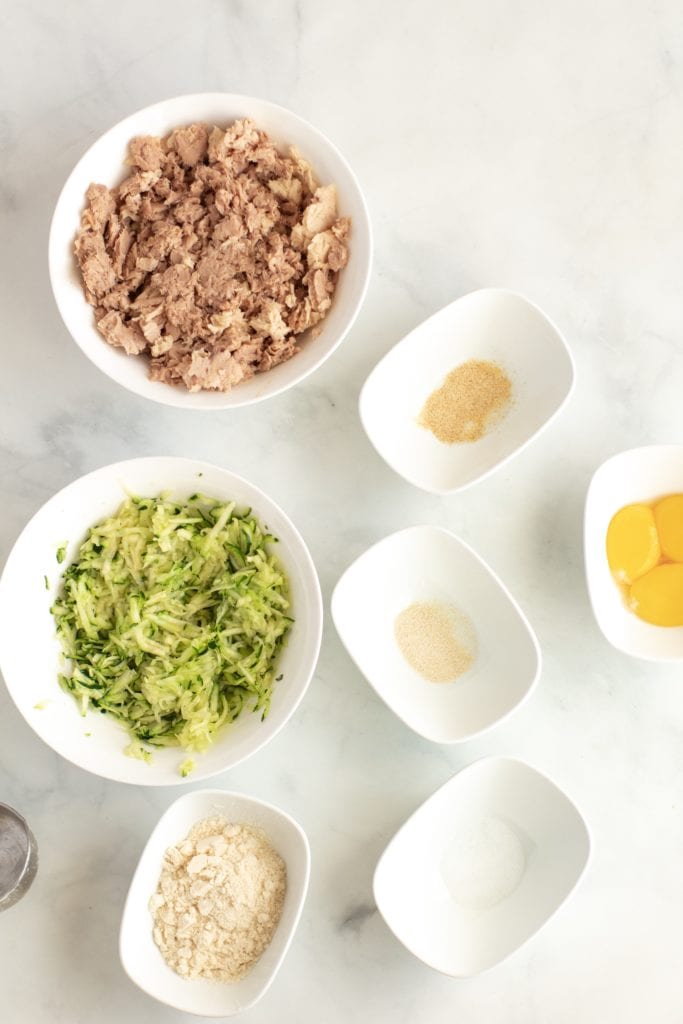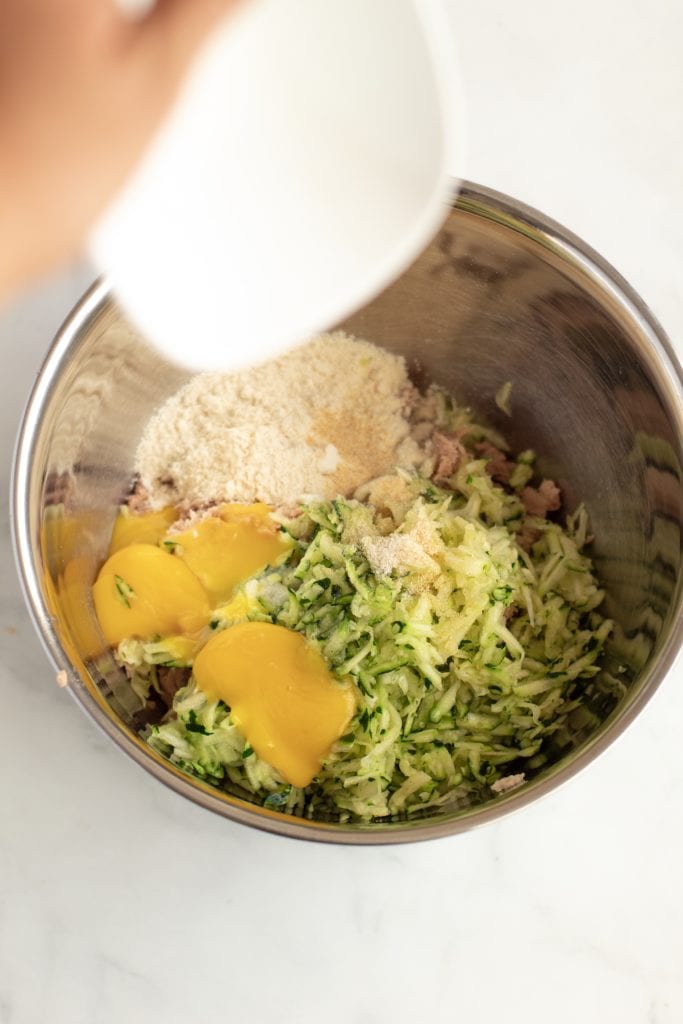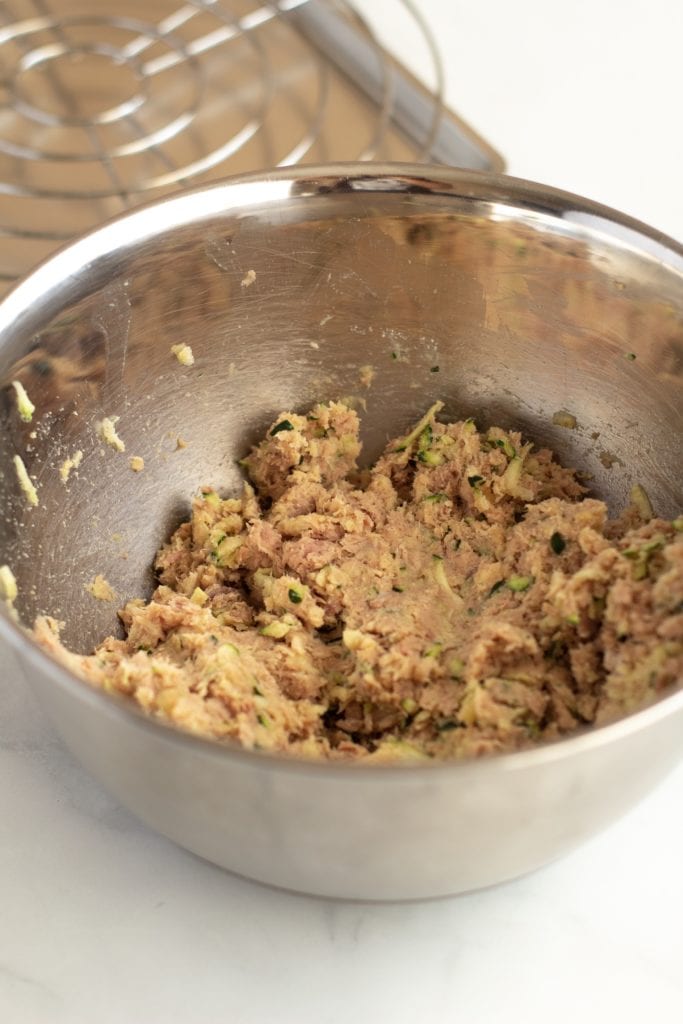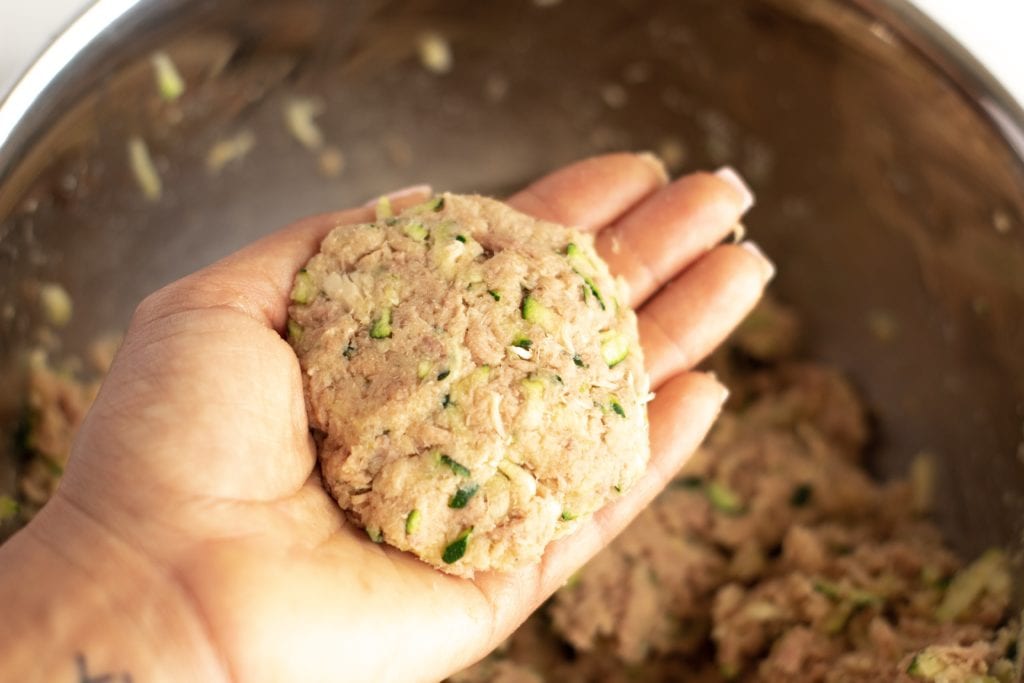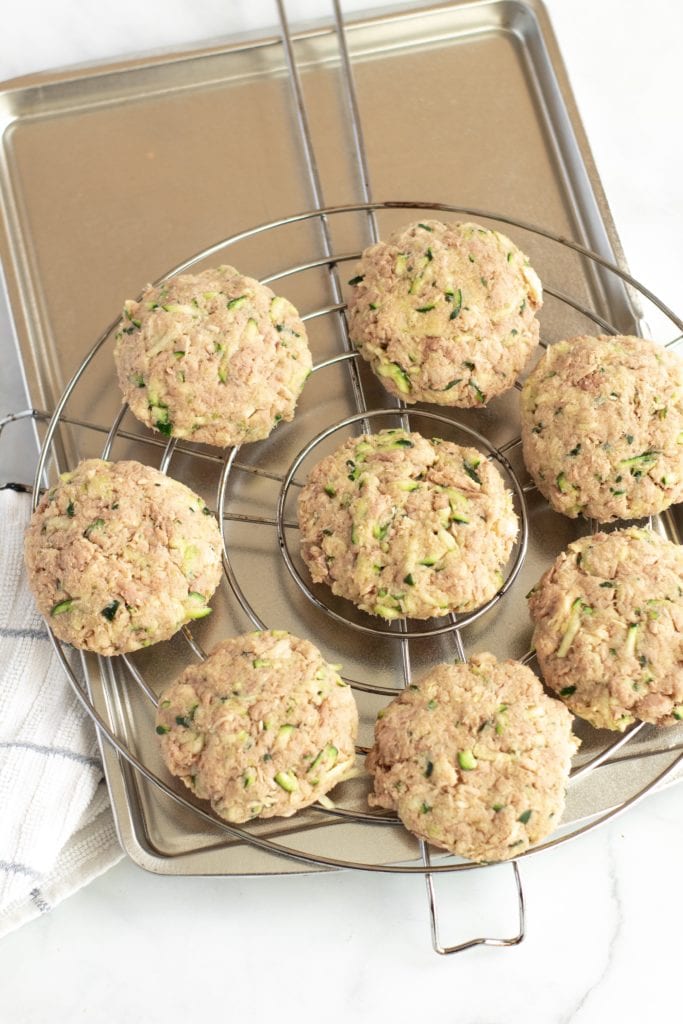 How to make zucchini tuna cakes:
Preheat the oven to 370 F and line a baking rack onto a baking sheet (like this one). If you don't have a baking rack, place them directly onto a baking sheet and flip the cakes carefully halfway through.
Shred zucchini and set aside.
In a medium bowl add tuna, shredded zucchini, breadcrumbs, egg yolks, onion and garlic powder, and salt.
Knead with your hands, integrating all the ingredients.
Grab about ⅓ cup of mixture and make a ball with your hand, flatten them a little to make patties, place it onto a baking rack. (tip: spray baking rack with oil in spray to prevent the patties from sticking)
Repeat the process until you utilize all the mixture.
Bake for 25 minutes, then broil for another 3 minutes.
Remove from the oven carefully, serve warm.
They come out of the oven looking seriously tasty! Eat them warm with a dollop of greek yogurt and fresh lemon. Delicious!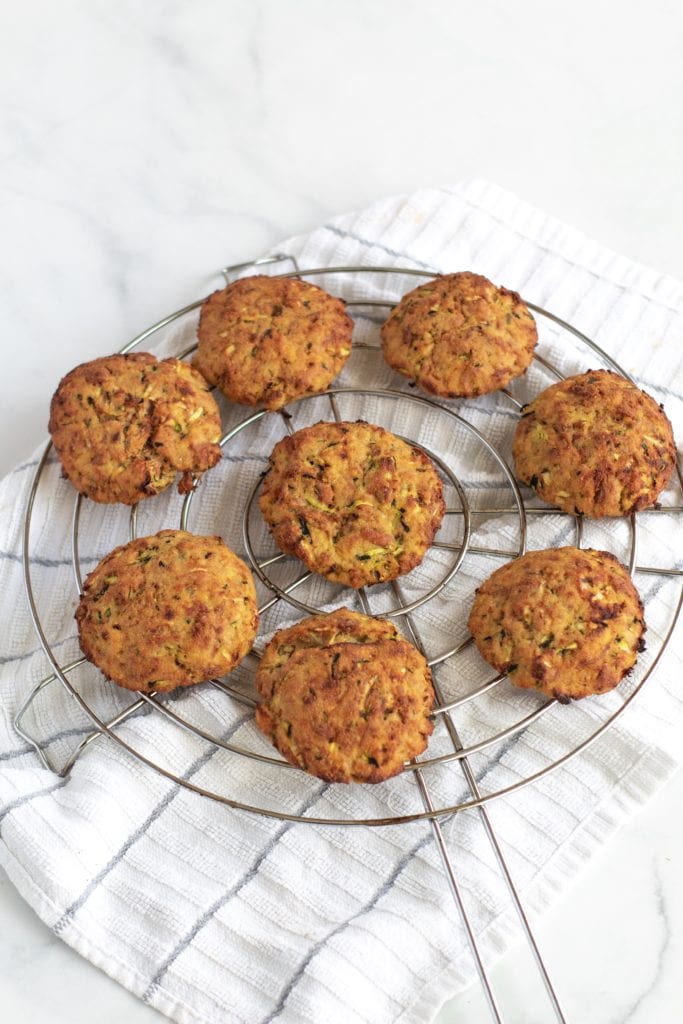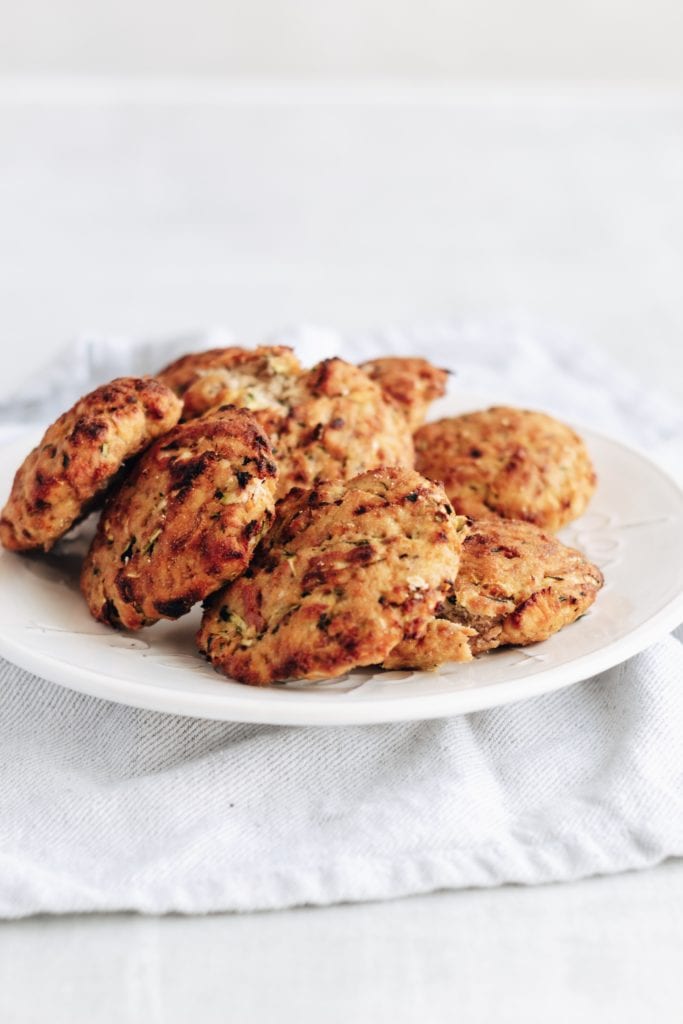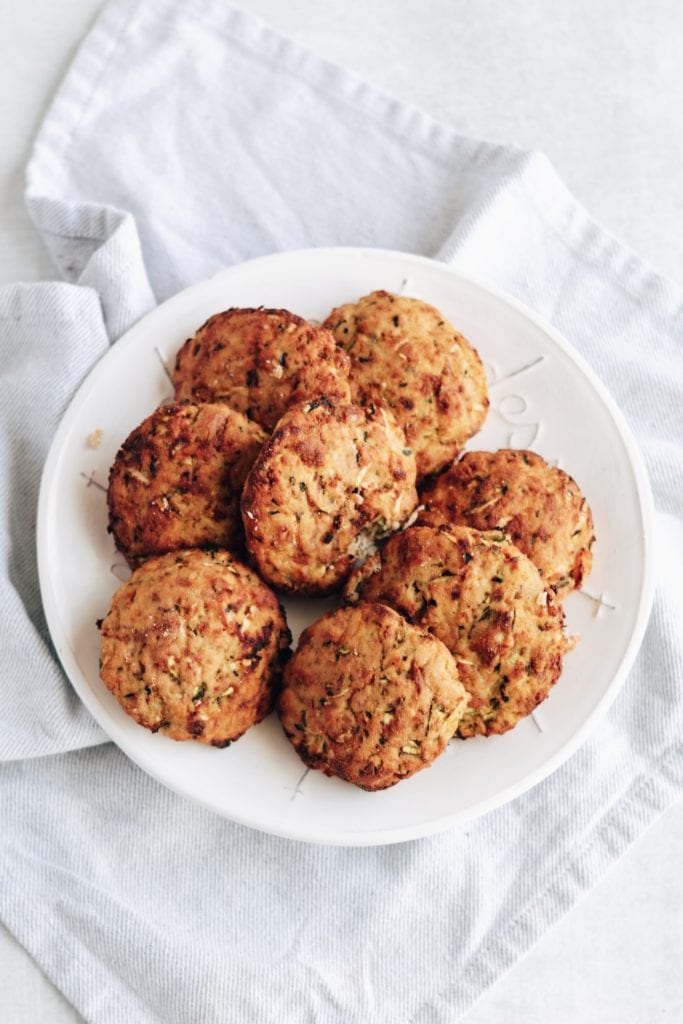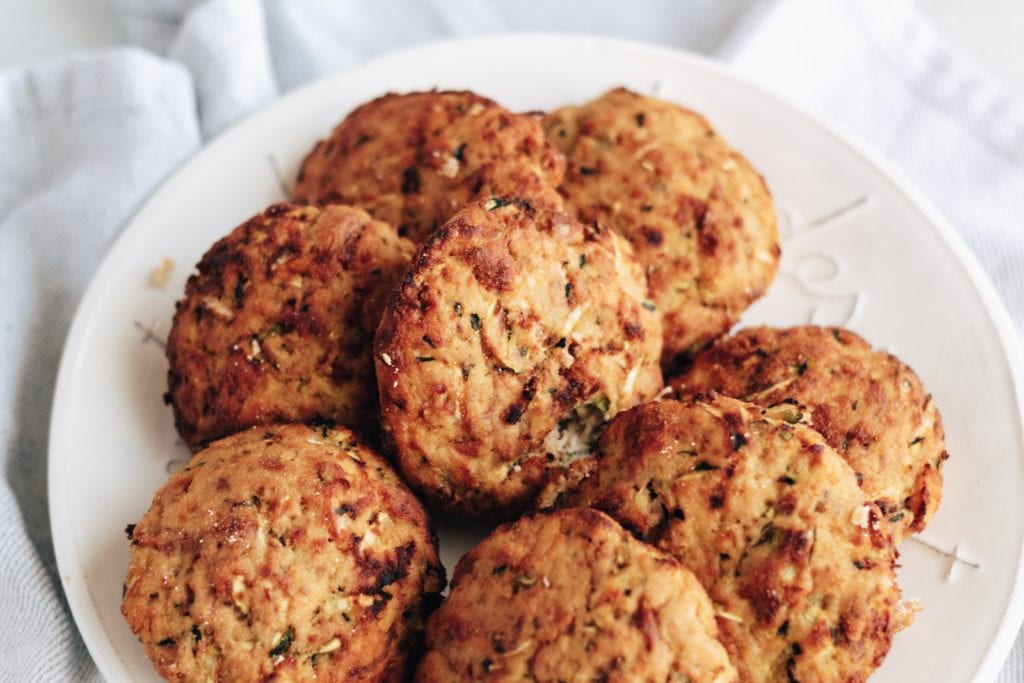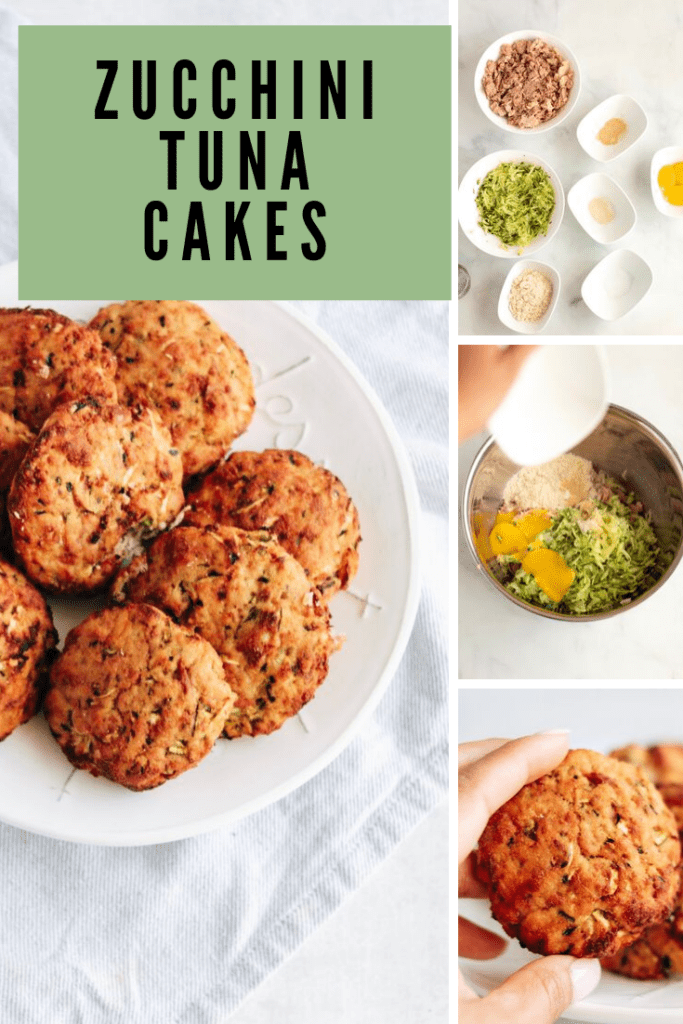 Want more recipes?