Want to get your home feeling cozy and festive? Here are our top 5 Fall decorating ideas to turn your place from summertime fresh to cozy Fall. Nothing tacky here! These decor tips will get you that modern farmhouse feel we all love.

Top 5 Modern Farmhouse Fall Decorating Ideas:
#1: Add Some Fall Foliage
One of the easiest ways to get that Fall feel in your home is to add in more foliage. But I'm not talking about big long garlands of fake orange leaves.
I LOVE eucalyptus and think it adds so much warmth to a home. It doesn't have to be real. Grab a faux eucalyptus garland like this and lay it over your mantel, a buffet or dresser, or over a doorway. SO pretty!!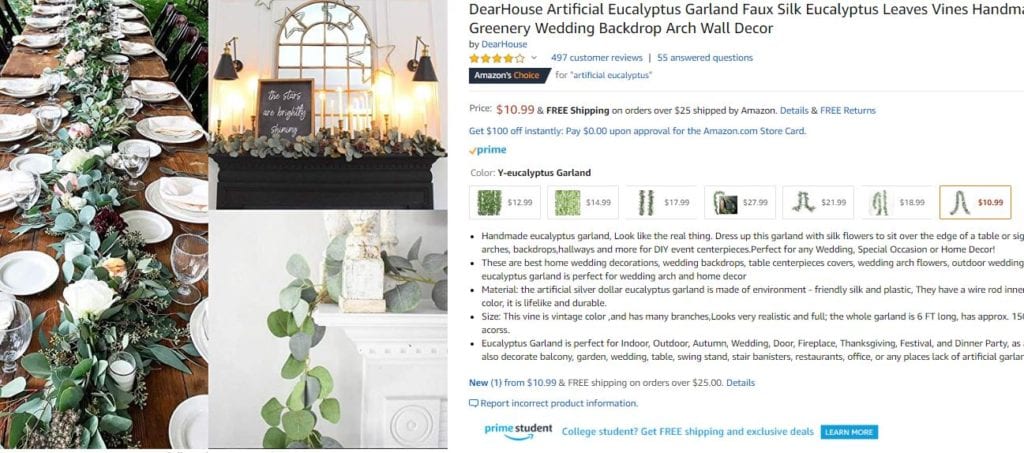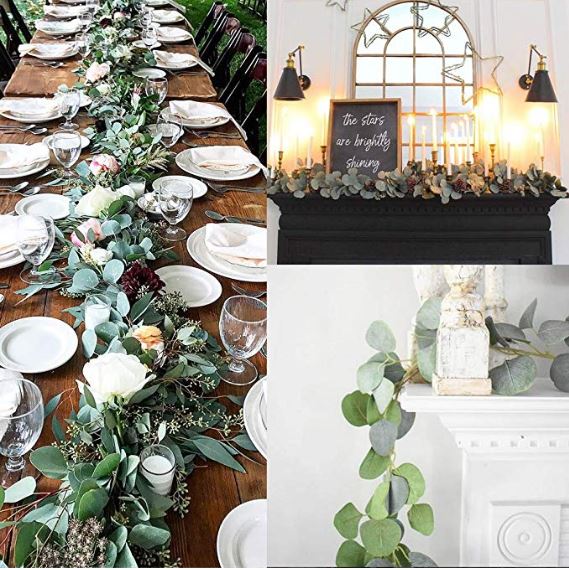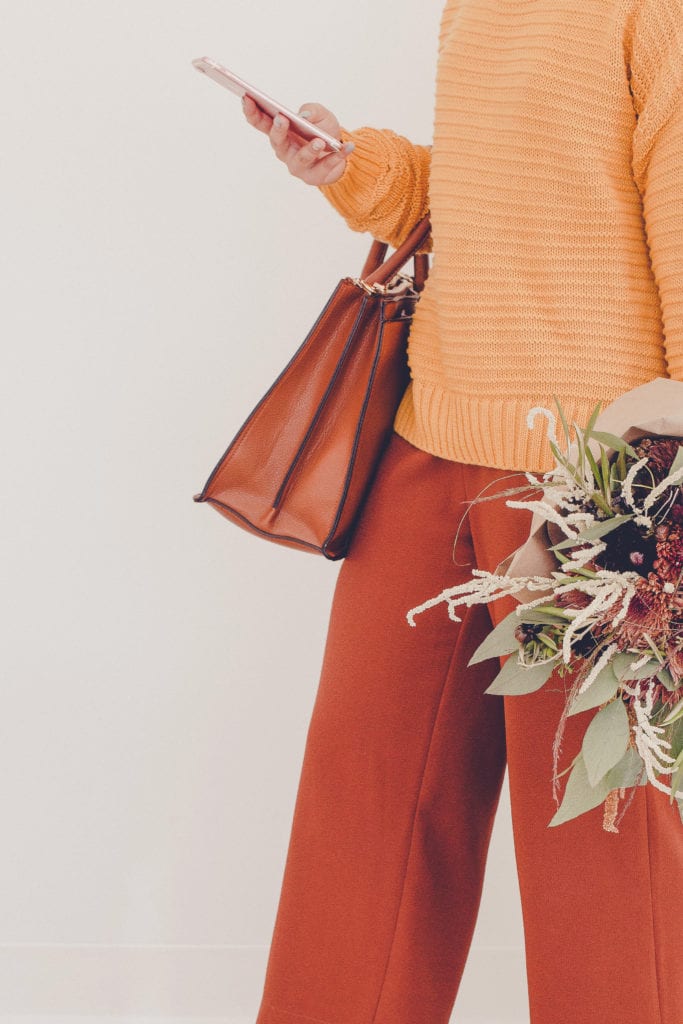 You can even find fall-colored eucalyptus, if you really want to bring in some warmer colors.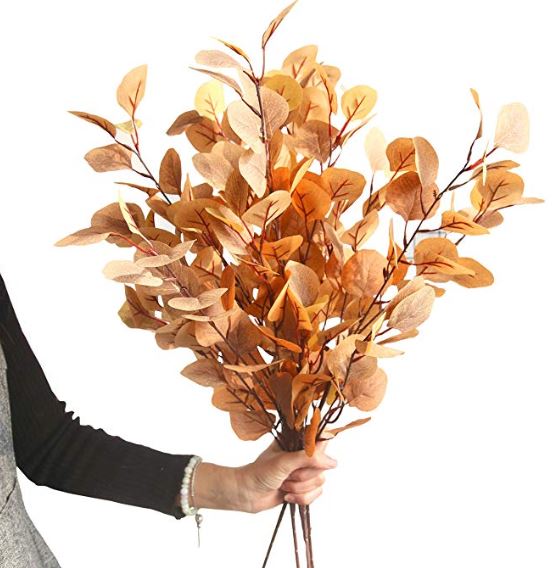 #2: More Blankets and Texture
In the summertime I like to strip back the house to a more minimalist, fresh feel, but once Fall rolls around I bring out the throw blankets and throw pillows and dot them around everywhere.
Put a throw on your sofa, folded on the back of your chairs, in baskets around the house.
I love this mustard yellow blanket from Amazon. It would warm up any space!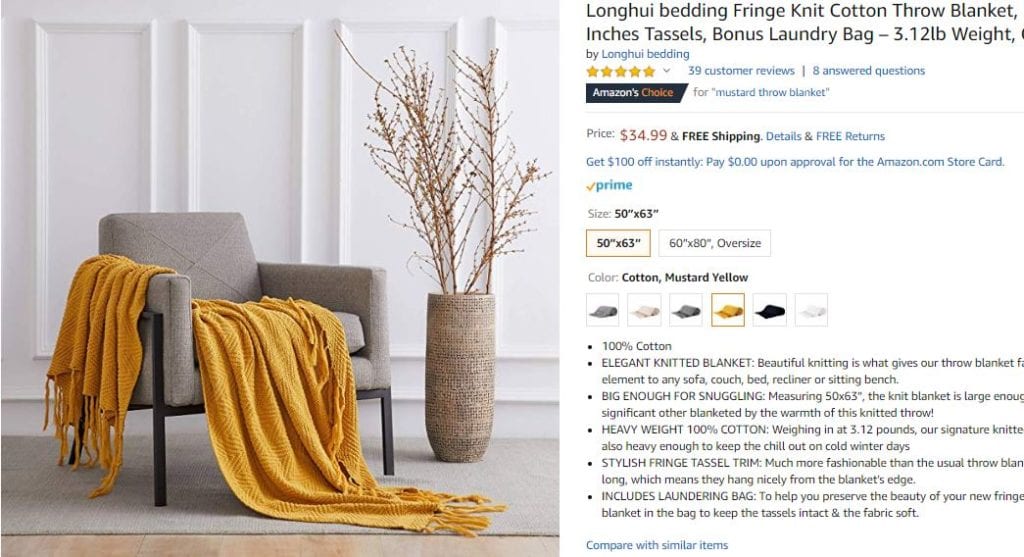 #3: Bring in Warm Colors
Layering in warm colors with accessories like candles, pictures, pillows, books, blankets, and more is such an easy way to make your home feel "Fall ready" without seeming too thematic.
Anything in the orange, red, or brown family will instantly give your pad that cozy vibe. I have a little box of accessories specifically in this color scheme that I bring out from September until December.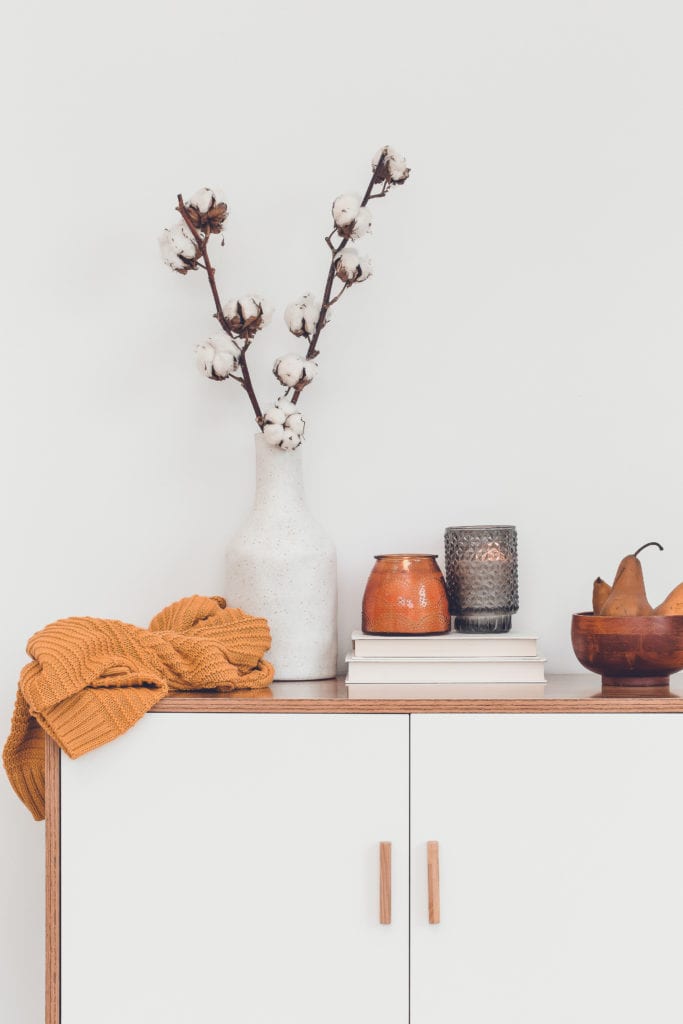 #4: Pumpkins and Gourds
I'm not a huge fan of when things feel too kitschy or themed, but adding in some beautiful ceramic gourds or fresh white pumpkins obviously amps up the Fall factor.
I'm OBSESSED with these faux white and brushed gold pumpkins. Aren't they pretty?!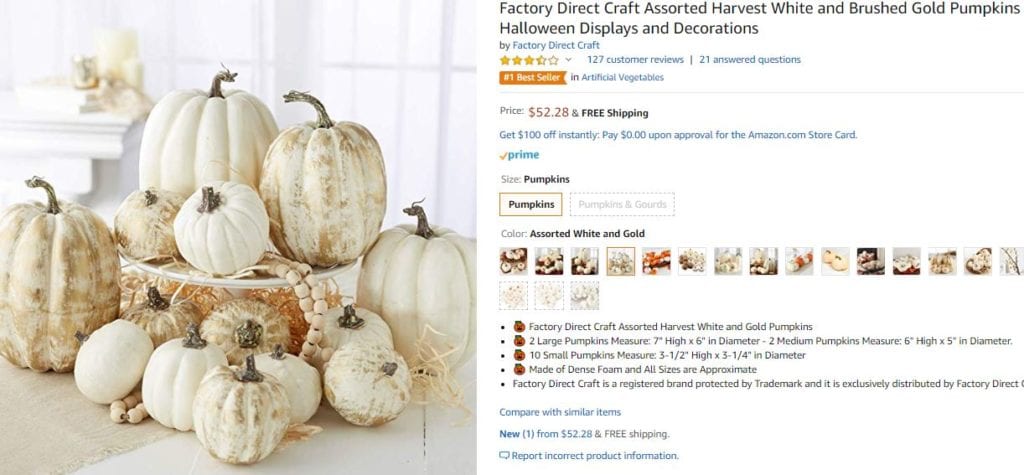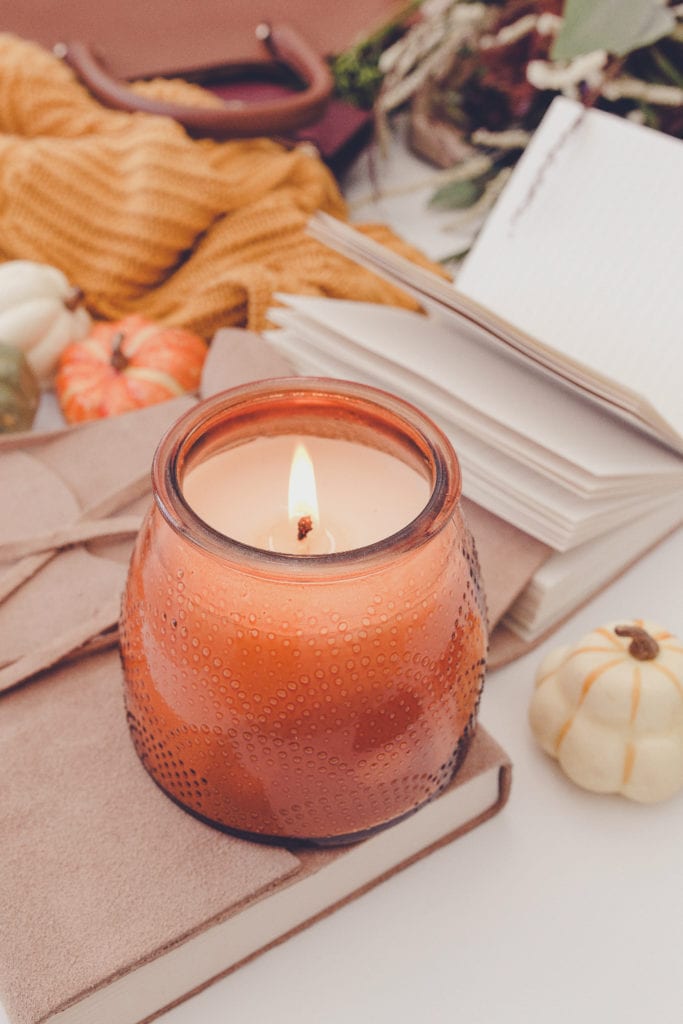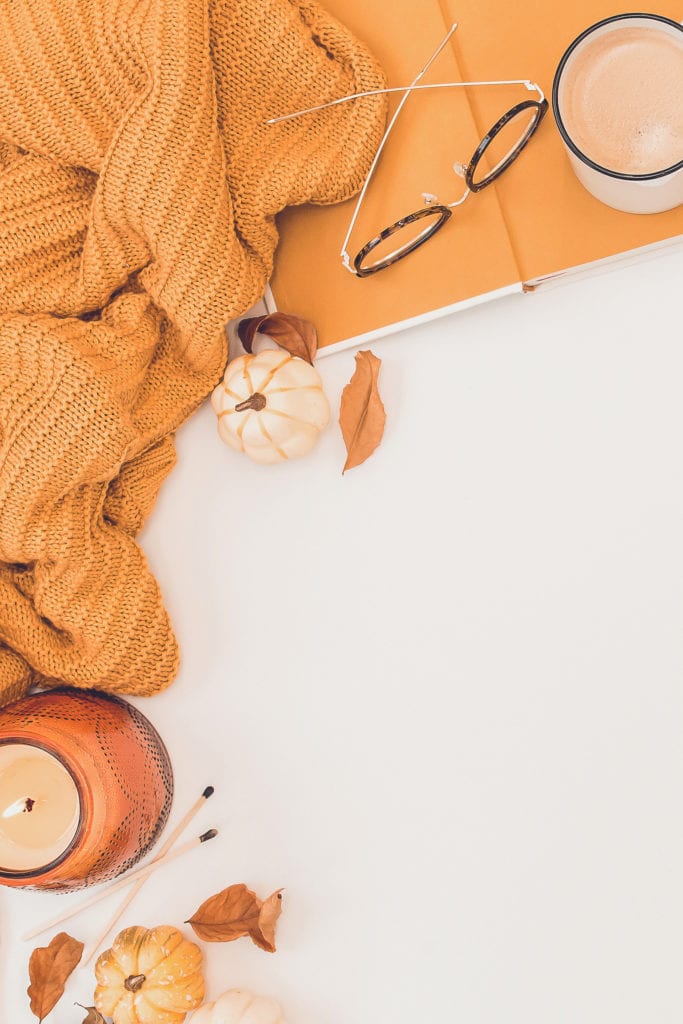 #5: Wreath it up
Hanging a leafy wreath is obviously very Fall-like. But you don't have to go with the ultra traditional style of wreath here. There are some beautiful modern wreaths to choose from.
How gorgeous is this modern hoop wreath? LOVE.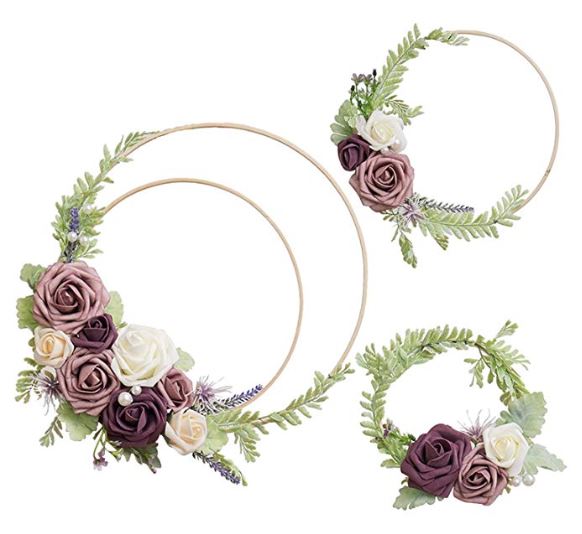 That's it!
How are you going to decorate for Fall this year?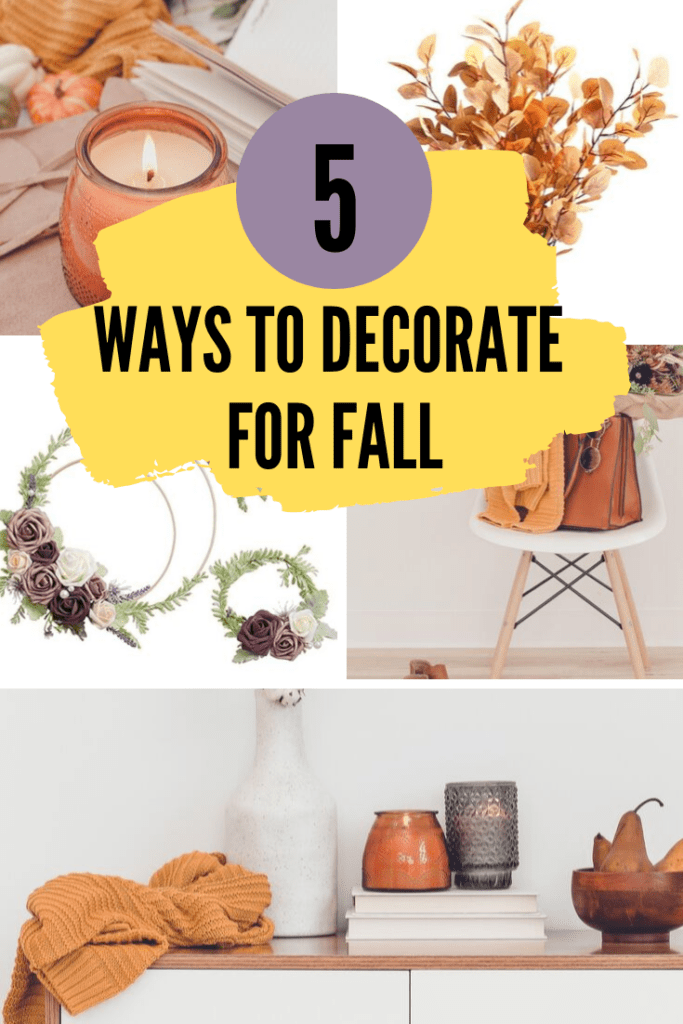 Want more?