If you are looking for a cute DIY wall hanging or have a rainbow themed kids room you are decorating, you need to try this macrame rainbow tutorial. The result is SO cute and we've laid out the step-by-step instructions with pictures to make it really easy to put together.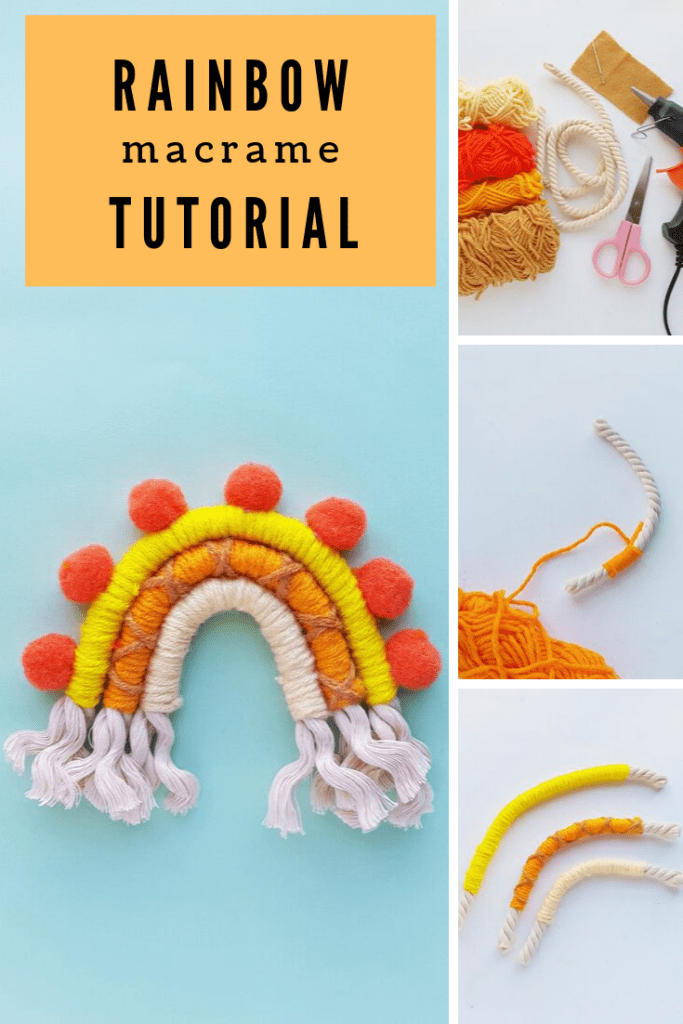 Supplies Needed for the DIY macrame rainbow:
Yarn (use whichever colors you want for your rainbow)
Scissors
Felt (for the backing – color doesn't matter)
Pom poms (optional)
Hot glue gun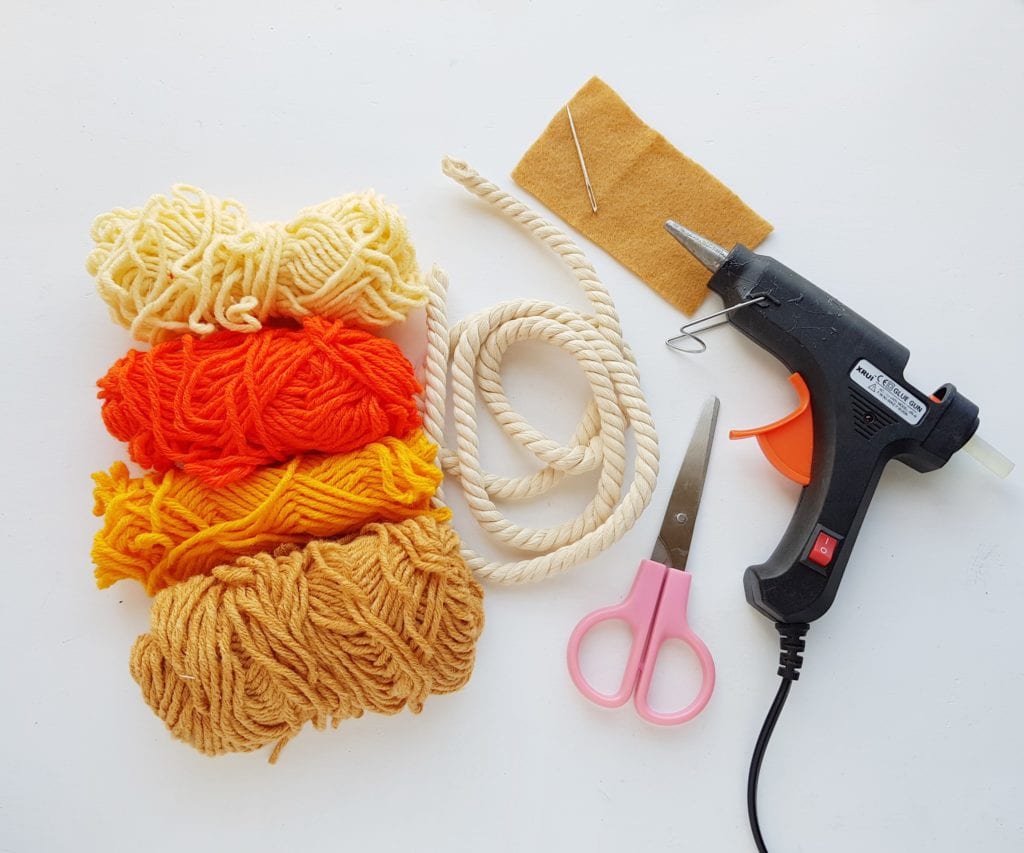 Macrame Rainbow Instructions:
Step 1:
Decide the number of layers and size for the macramé rainbow. Prepare pieces of rope strands according to the determined numbers and sizes for each layer.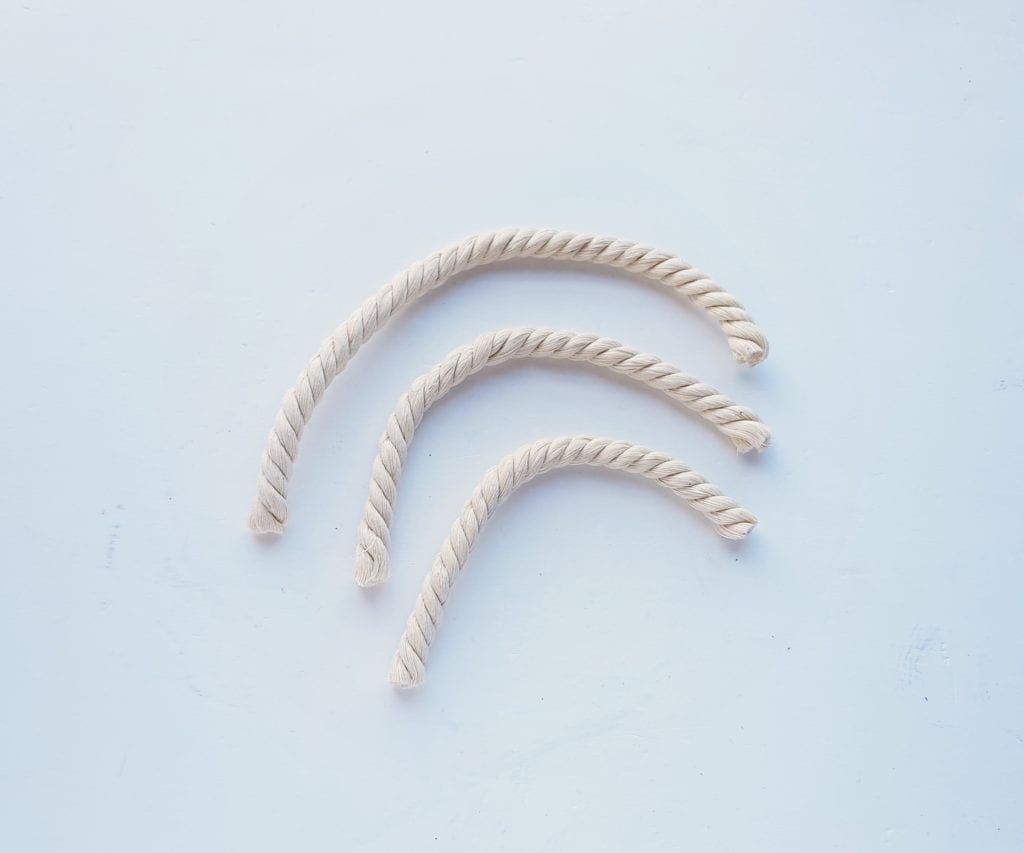 Step 2:
Grab a fall color yarn bundle and tie the yarn around any one of the rope strands, 1 inch from its open end. Tie 2 tight knots.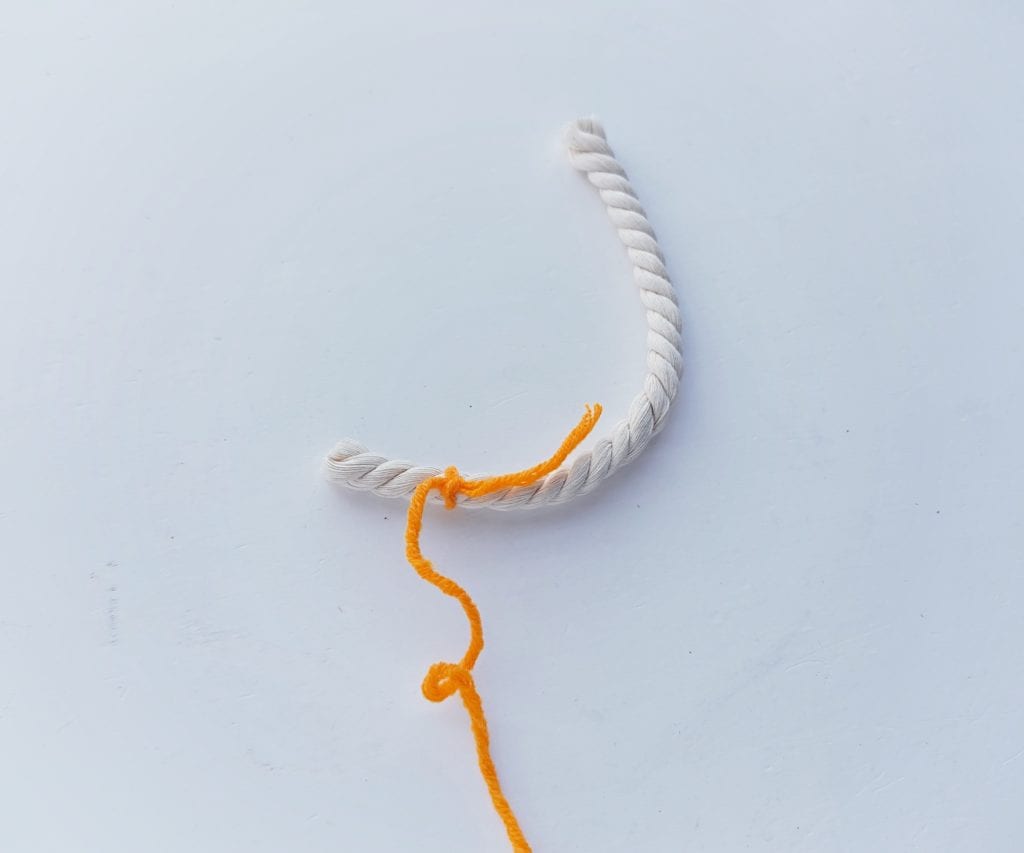 Step 3:
Start to wrap the tied yarn around the rope strand. Try to keep the wrapping as even and adjacent as possible.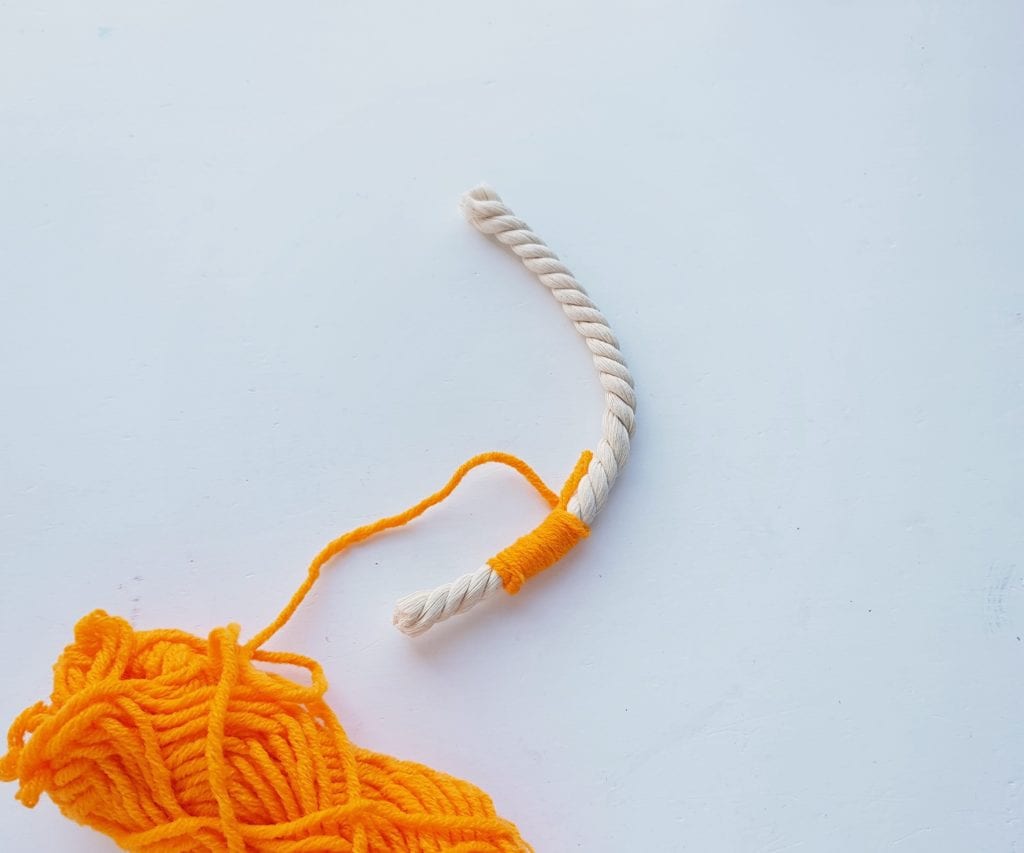 Step 4:
Wrap the yarn all the way to the other side of the rope but making sure to keep an inch of the rope intact on the open end. Keep a few inches of the yarn extra even after wrapping is done and cut off yarn from the bundle. Insert a tapestry needle through the open end of the wrapped yarn strand.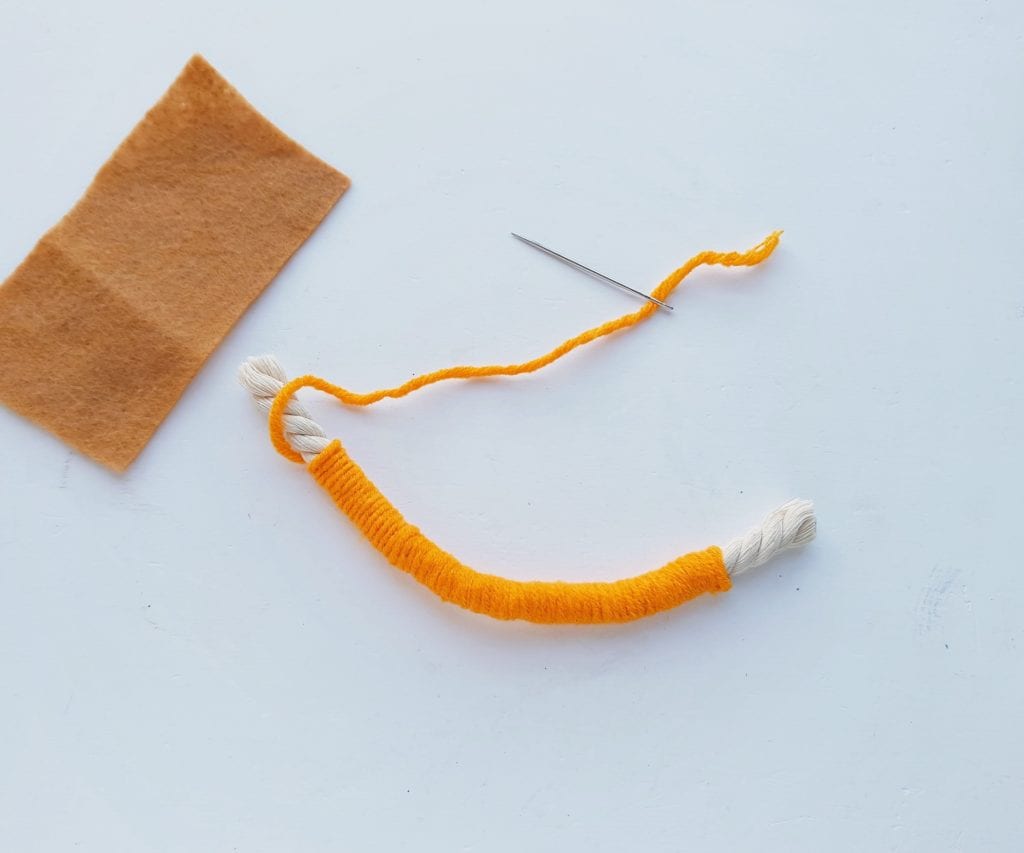 Step 5:
Draw the needle between 4 or more yarn wrapping. Pull the needle all the way through and then cut off extra yarn. The yarn wrapping is now secured.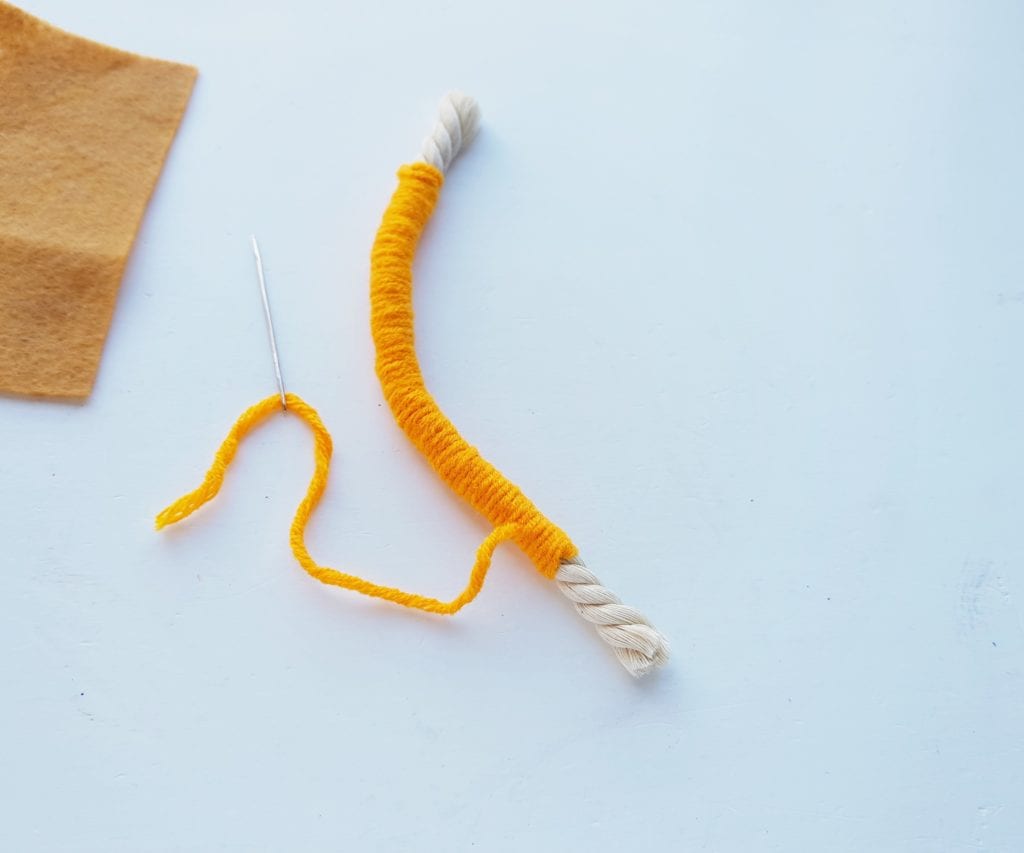 Step 6:
Select a different colored yarn and prepare it with a tapestry needle. Draw the yarn through the wrapping again, from any one of the open sides.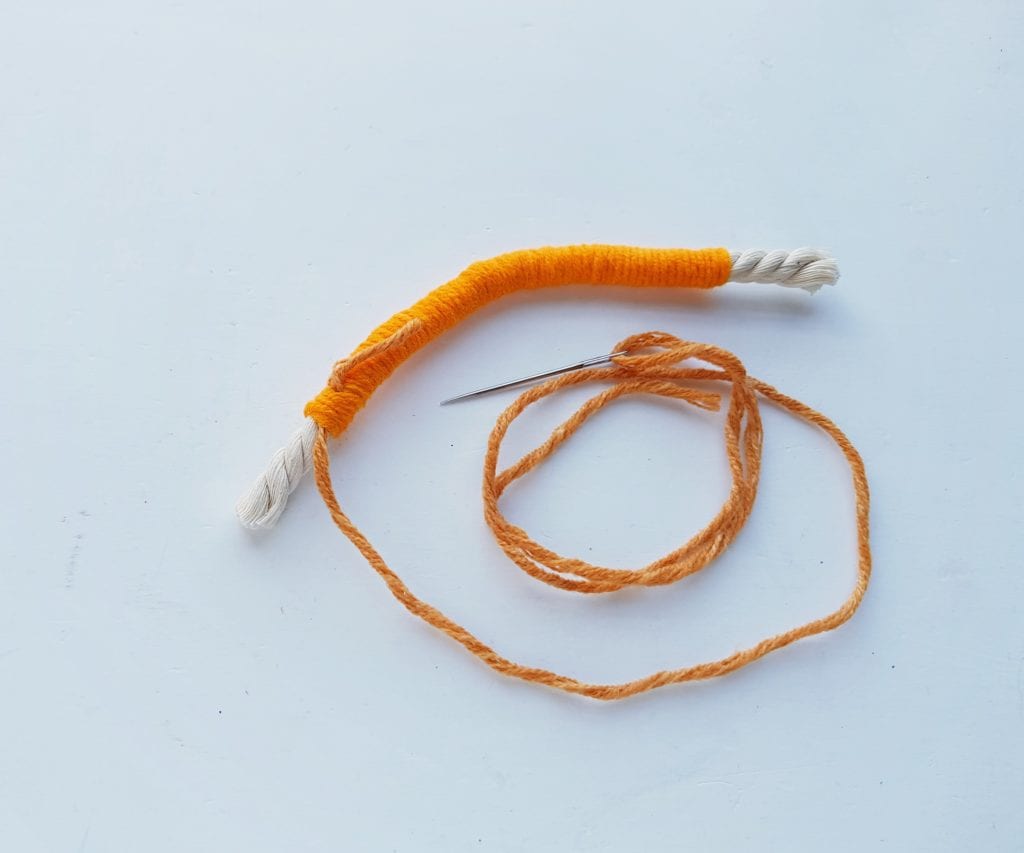 Step 7:
Wrap the yarn around the previously wrapped yarn but this time; make sure to keep big gaps between each gap.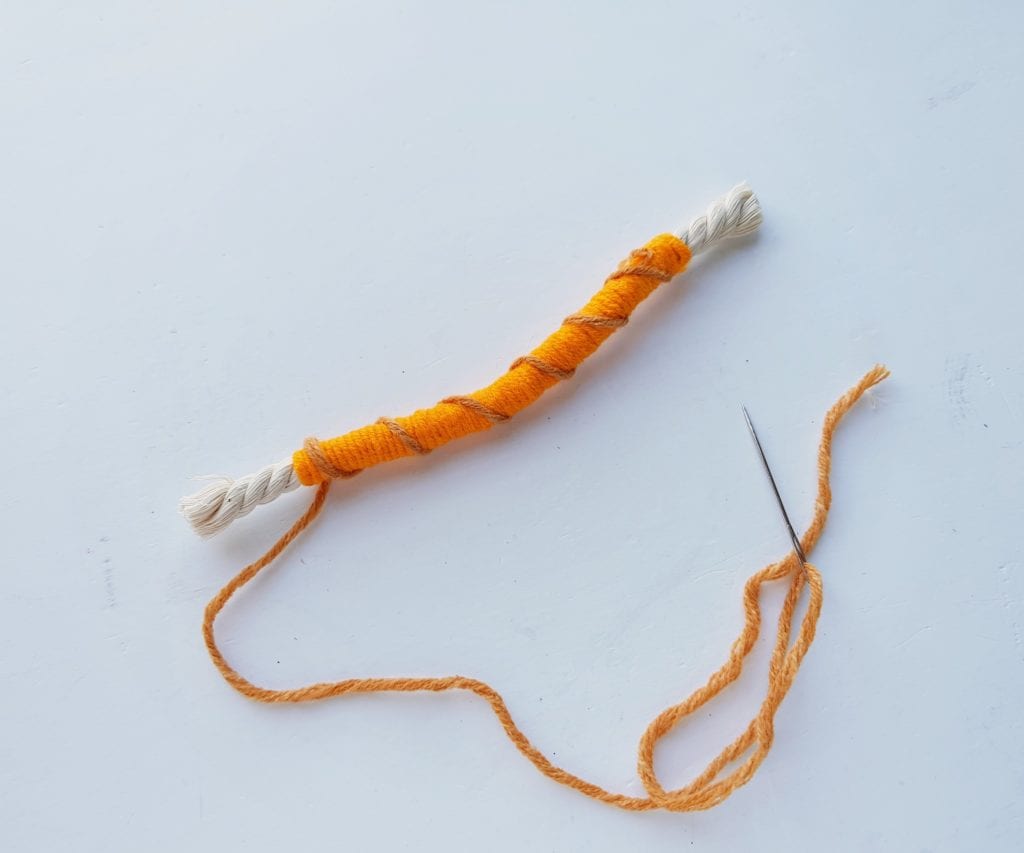 Step 8:
After reaching the other side of the rope, wrap towards the opposite direction by overlapping the previous wrapping (from step 7). Tie a knot or 2 once the wrapping is complete.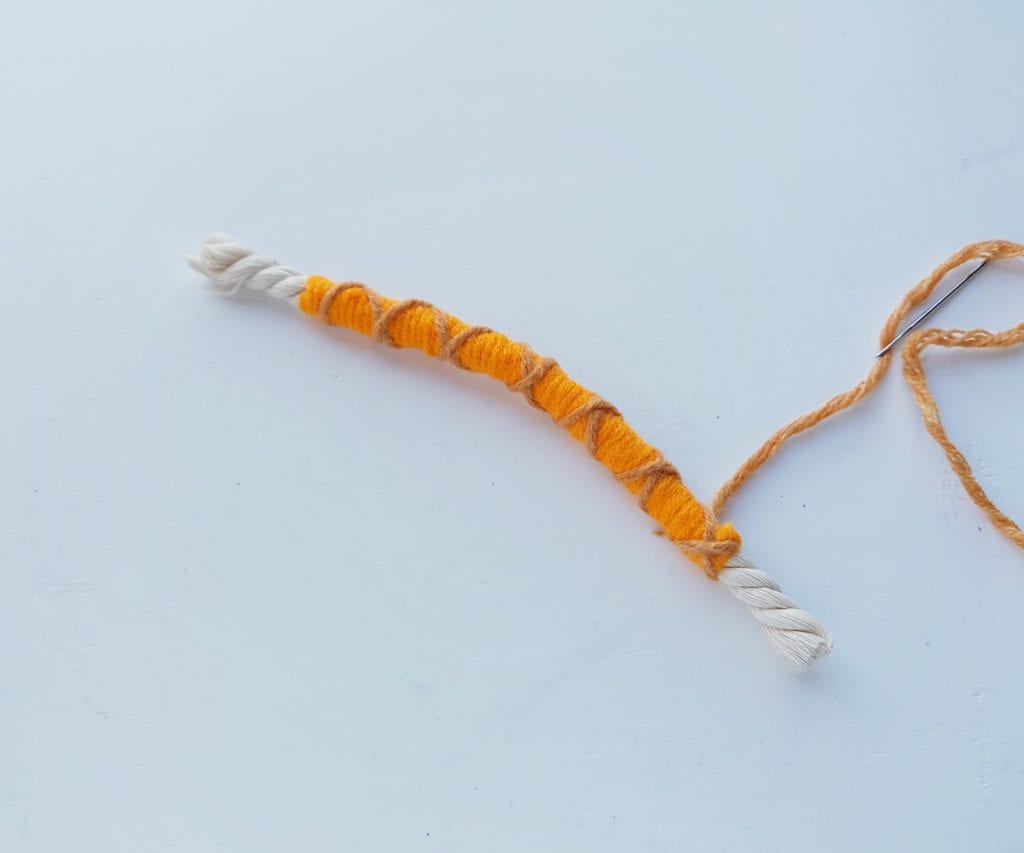 Step 9:
Grab the other ropes and prepare them similarly.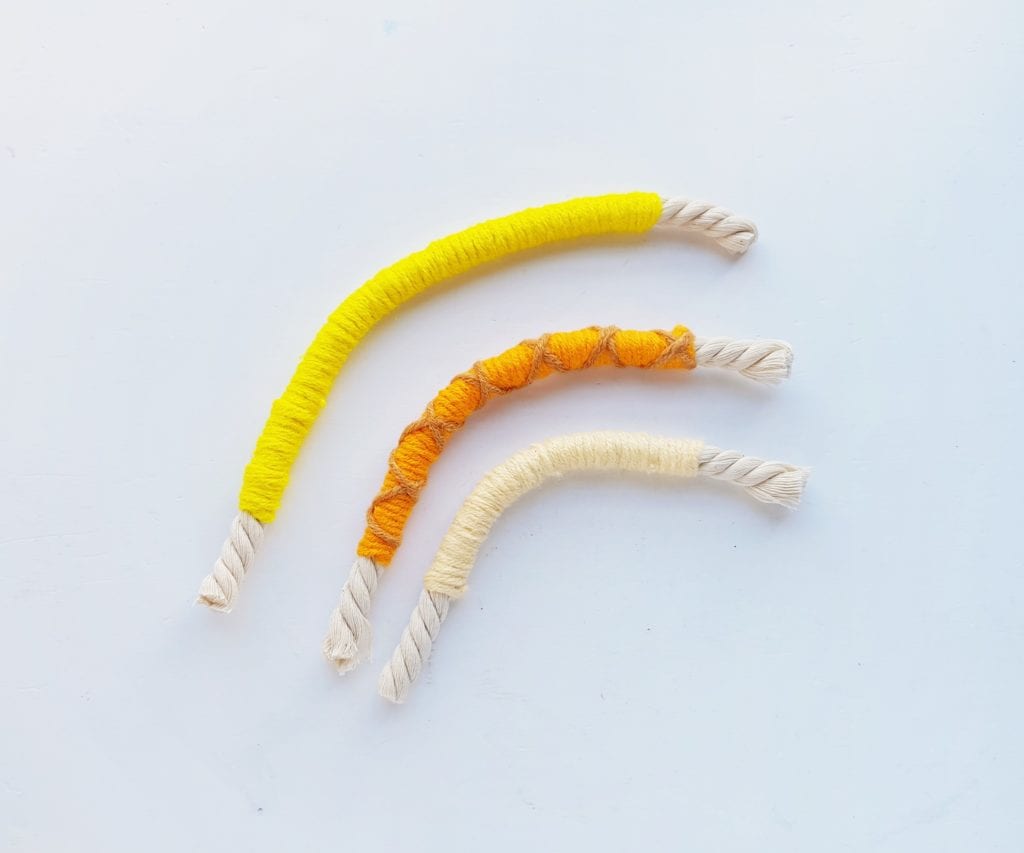 Step 10:
Cut out a piece of felt for the rainbow base. The felt should be big enough to hold the macramé rainbow.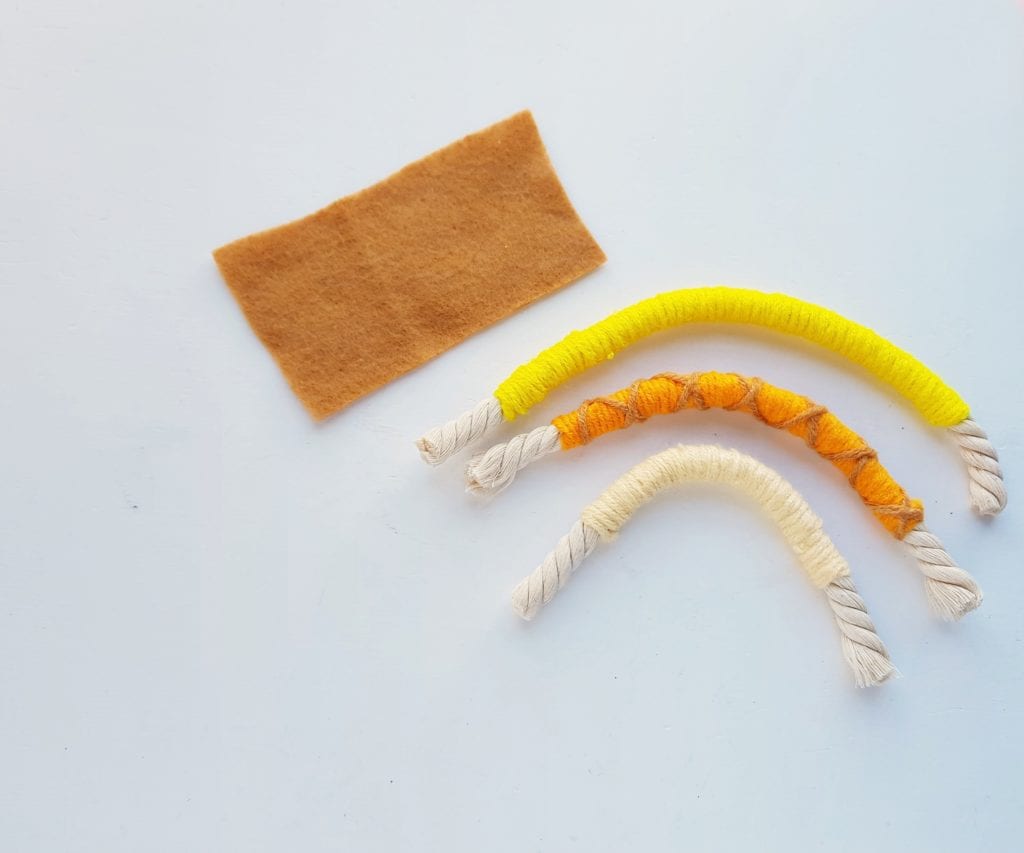 Step 11:
Prepare the hot glue gun and start attaching the yarn wrapped ropes on the felt cutout.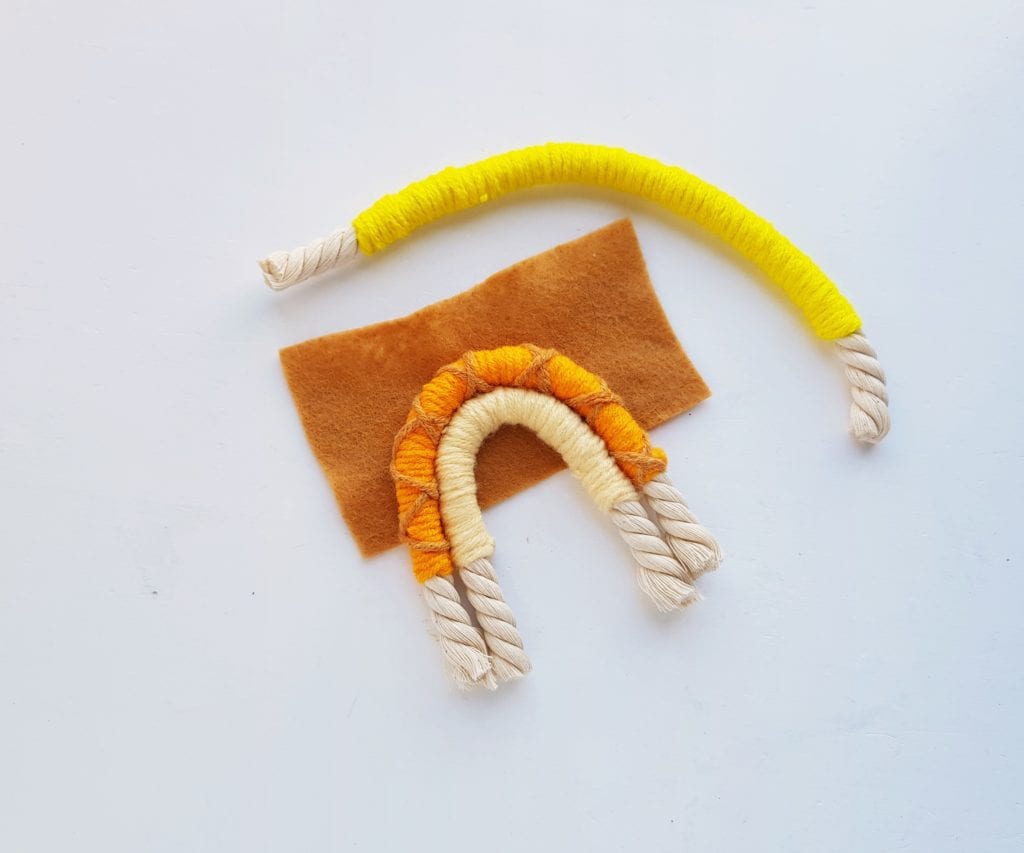 Step 12:
Attach all wrapped ropes on the felt cutout.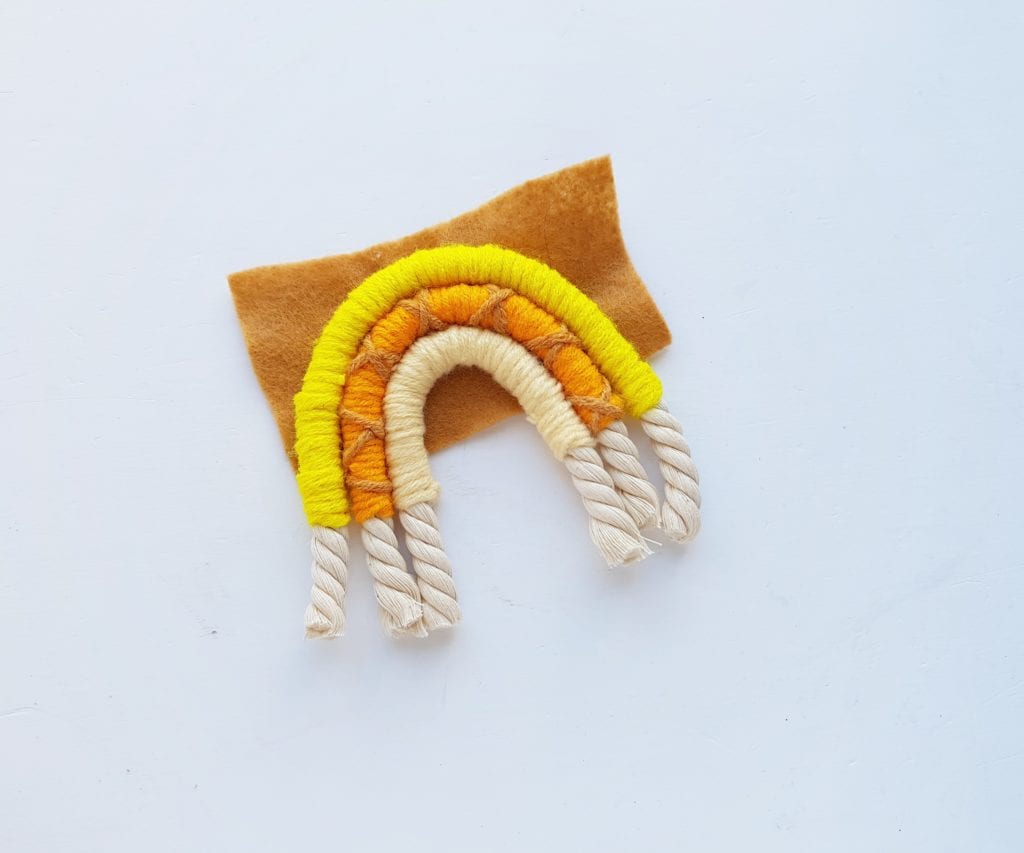 Step 13:
After attaching all ropes on the felt, use scissors to the felt along the border line of the attached ropes.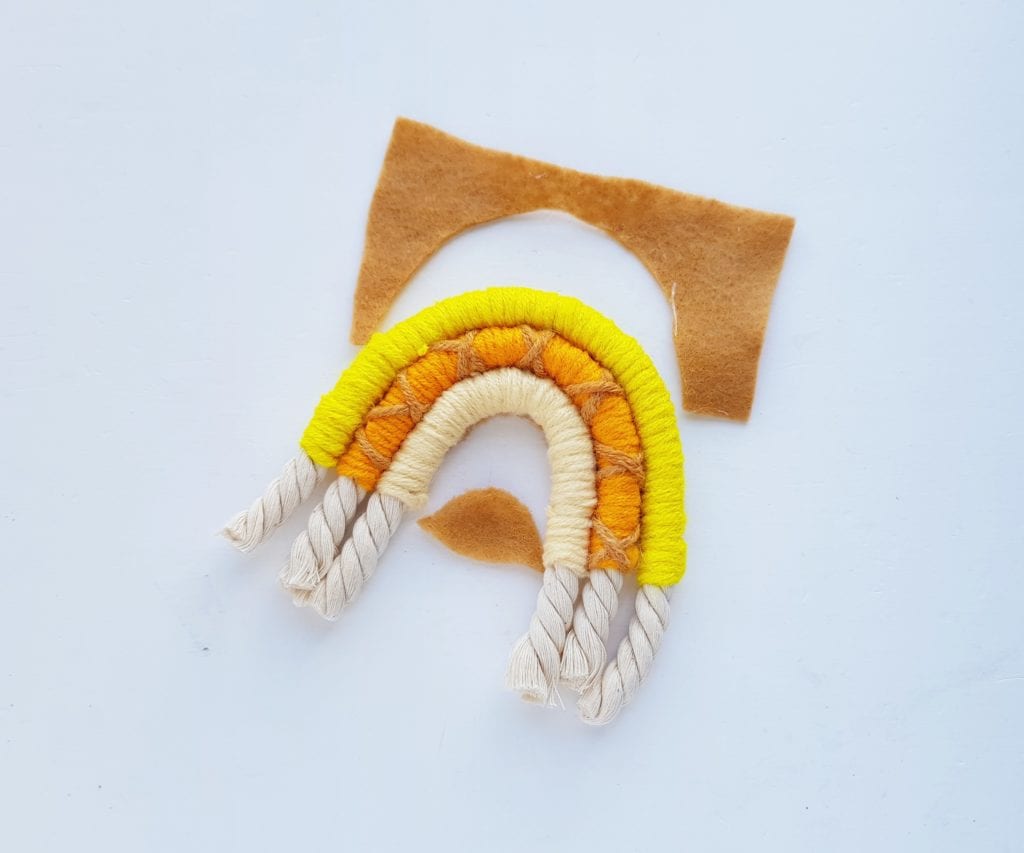 Step 14:
Attach pompoms around the top side of the macramé rainbow. And you're done! To hang it, simply attach a hanging mechanism at the back side.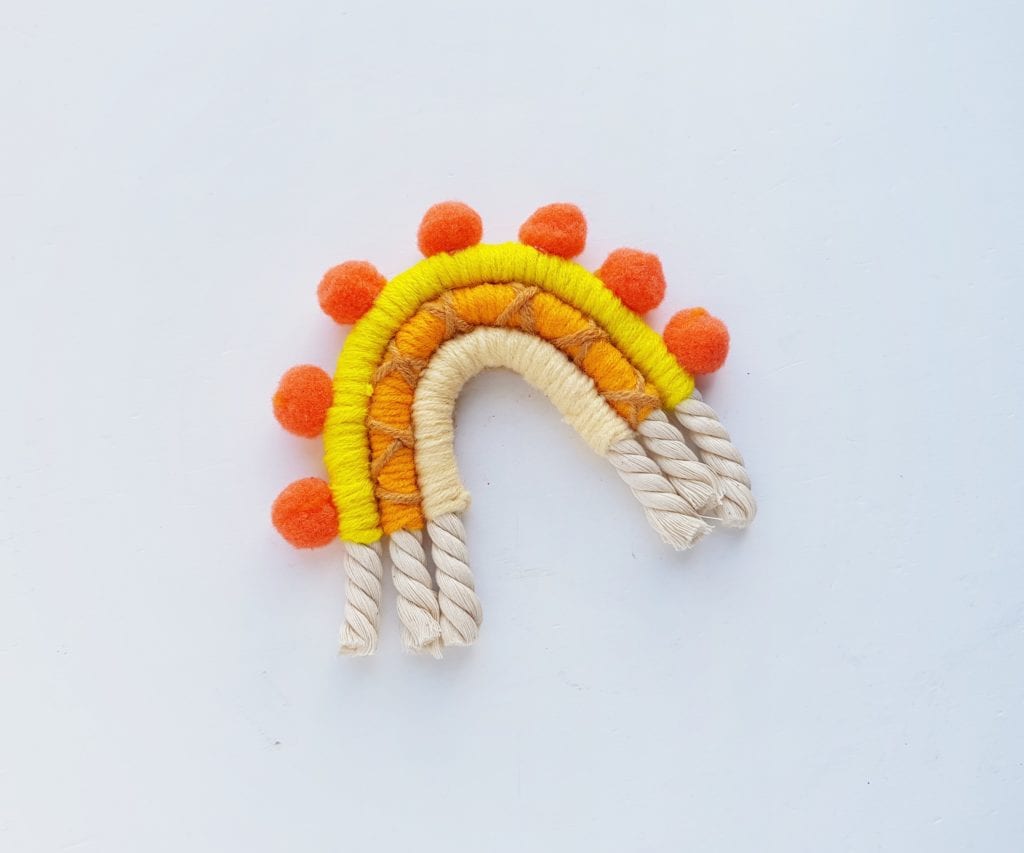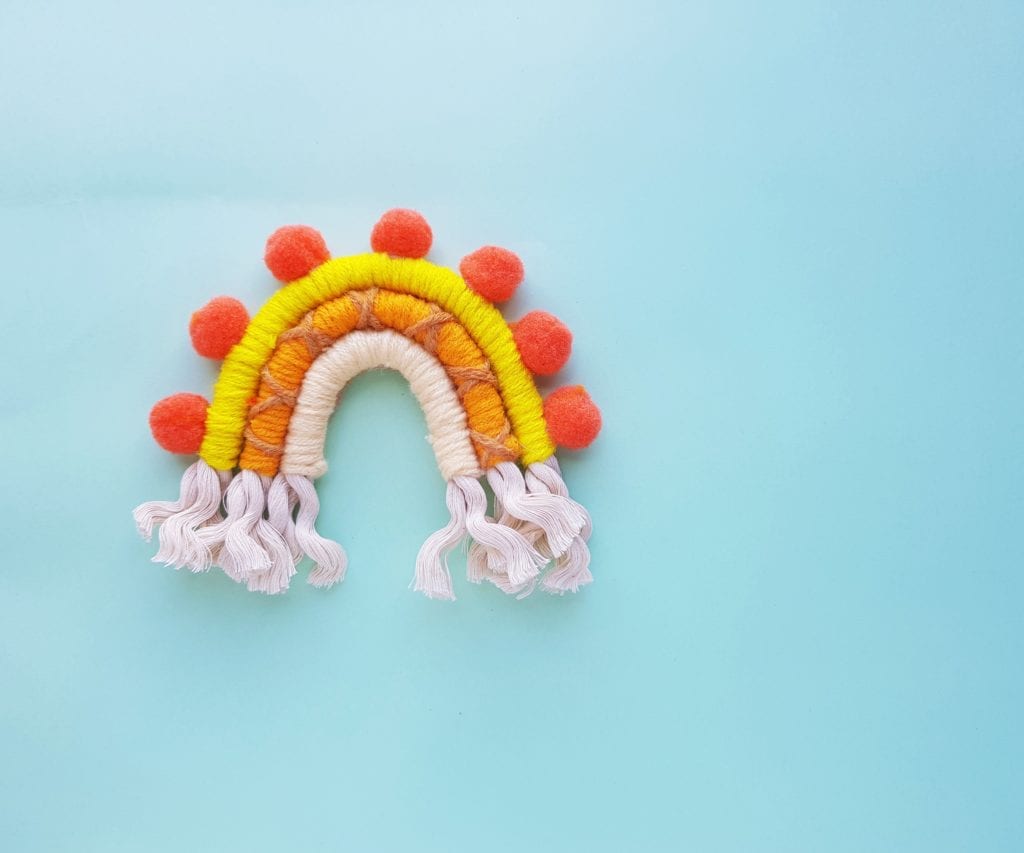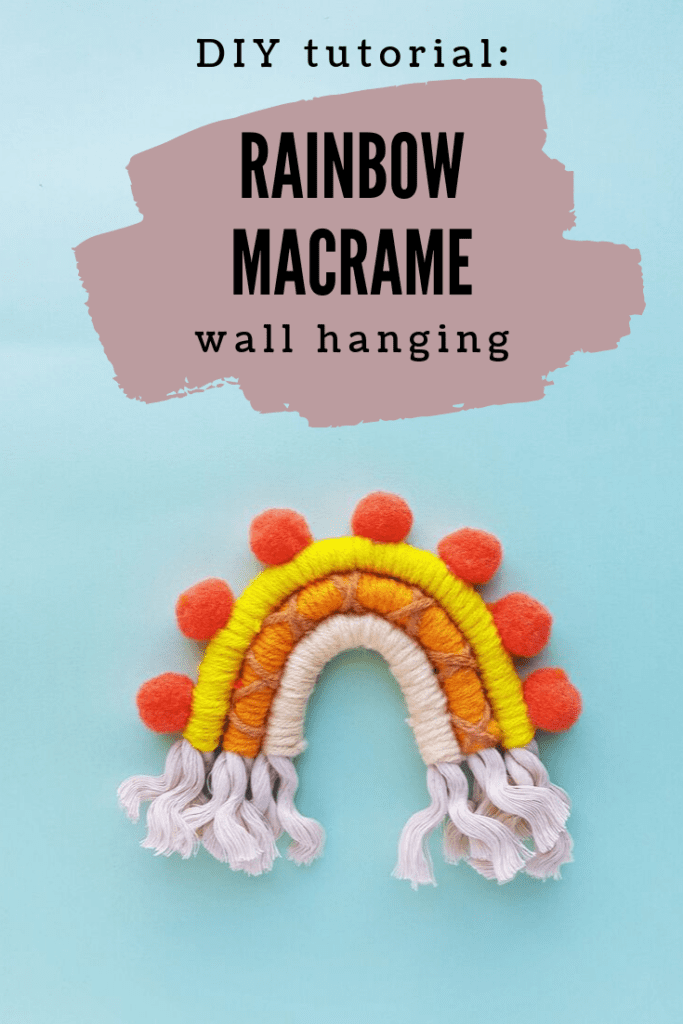 Want more crafty tutorials?