Are you looking to make a body scrub? This homemade DIY coffee body scrub recipe is easy to make and smells SO incredible!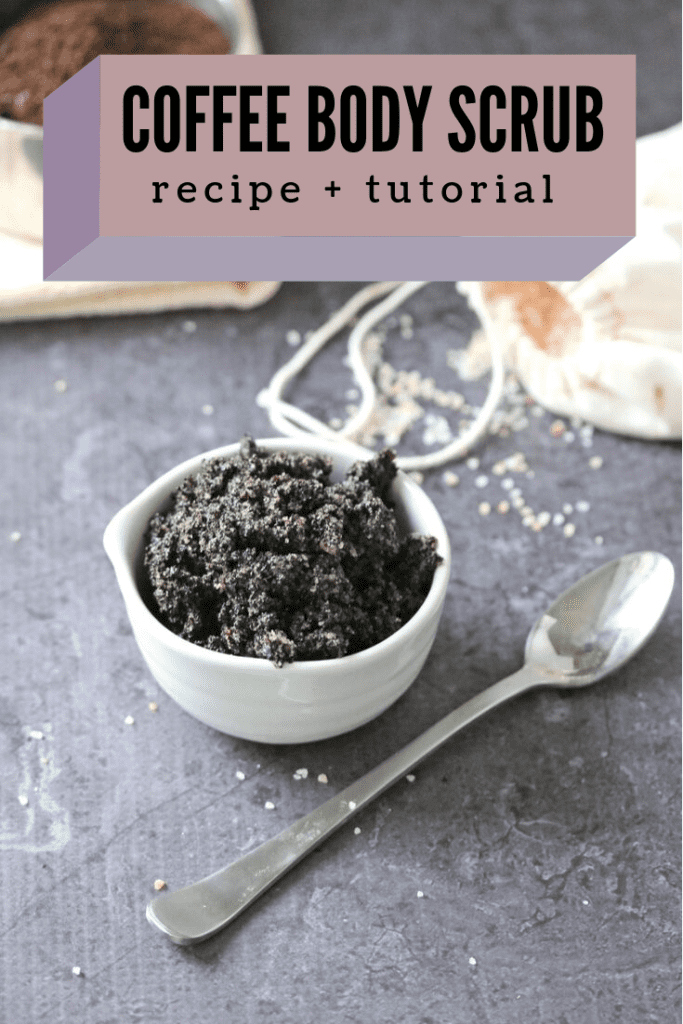 Himalayan Salt, Cinnamon & Coffee Body Scrub Recipe:
Ingredients:
½ cup freshly brewed coffee grounds
¼ cup + 1 tbs fine grind Himalayan pink salt
2 tbs olive oil or fractionated coconut oil
3-5 drops cinnamon essential oil – I use Young Living essential oils and LOVE them (you can read more about the essential oils I use here)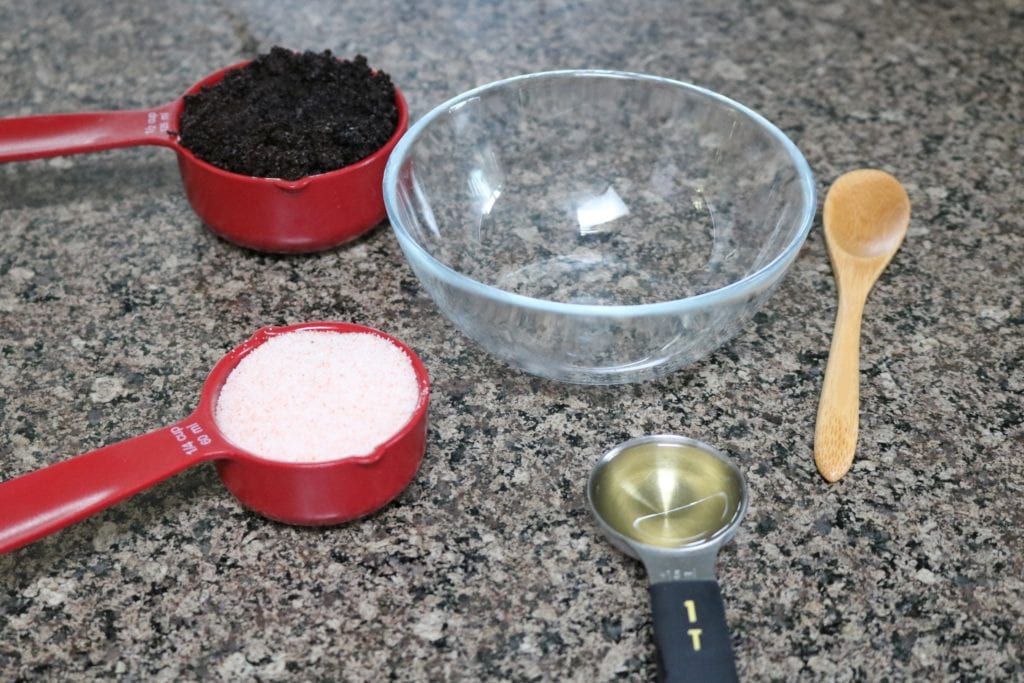 How to Make Coffee Scrub:
There are literally not many steps to this… combine and scrub. That's basically it!
Portion out all ingredients.
In a small bowl combine all ingredients and mix well.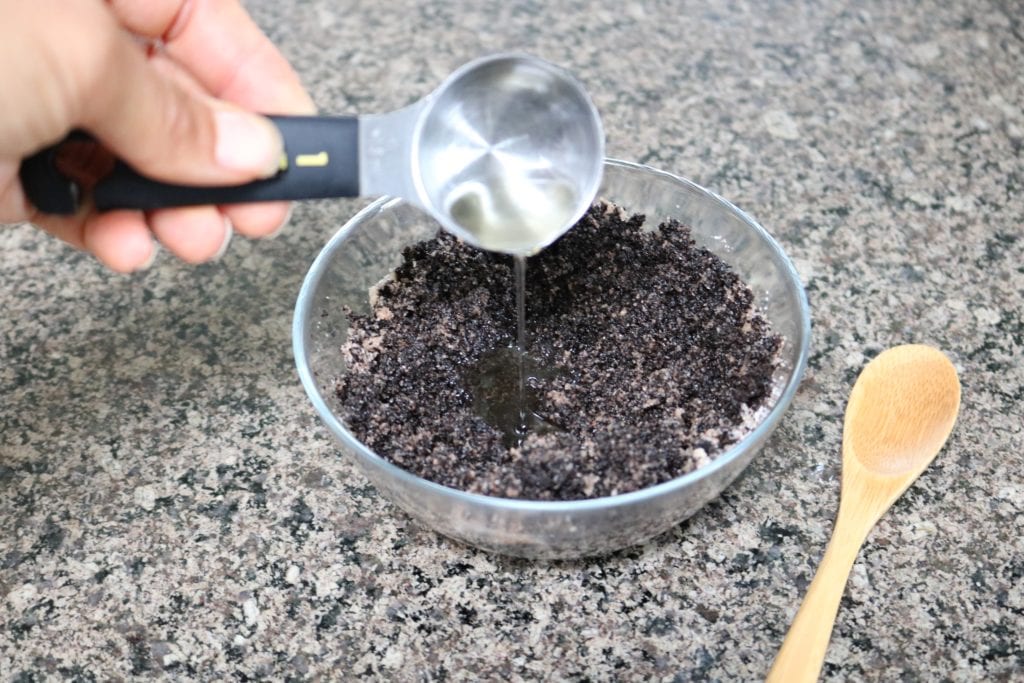 Use the mixture to rub onto desired area with your hands. Rub in gently to exfoliate the skin and rinse off with warm water.
Note: This scrub is made for immediate, single serving use. If you're going to store the scrub make sure you do so in the fridge. The coffee grounds have water in them and so mold is possible if you leave it sitting for too long.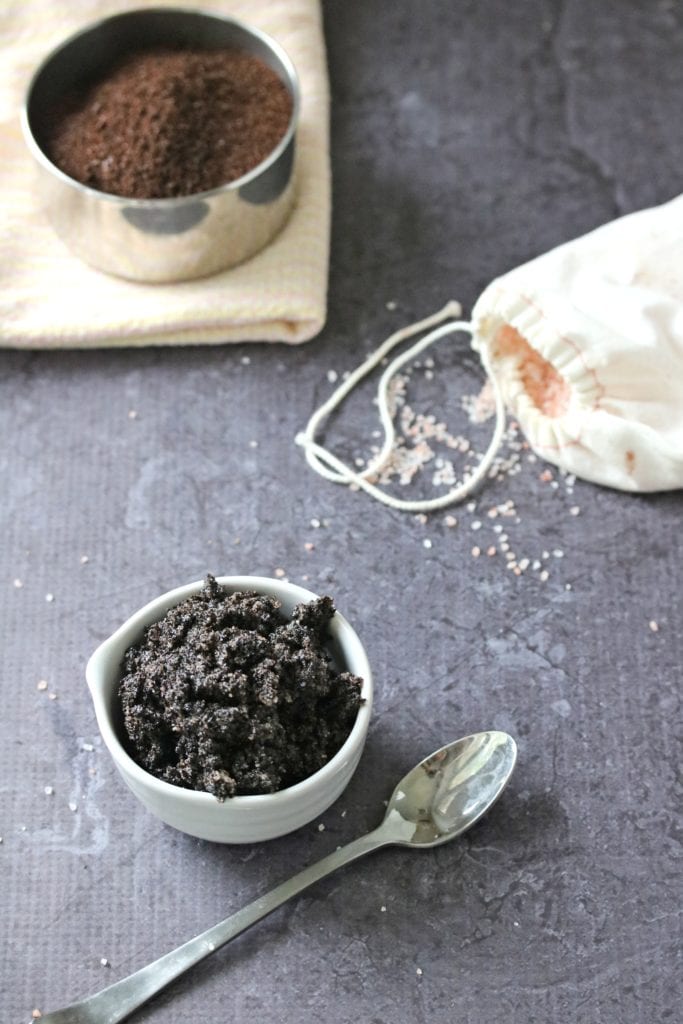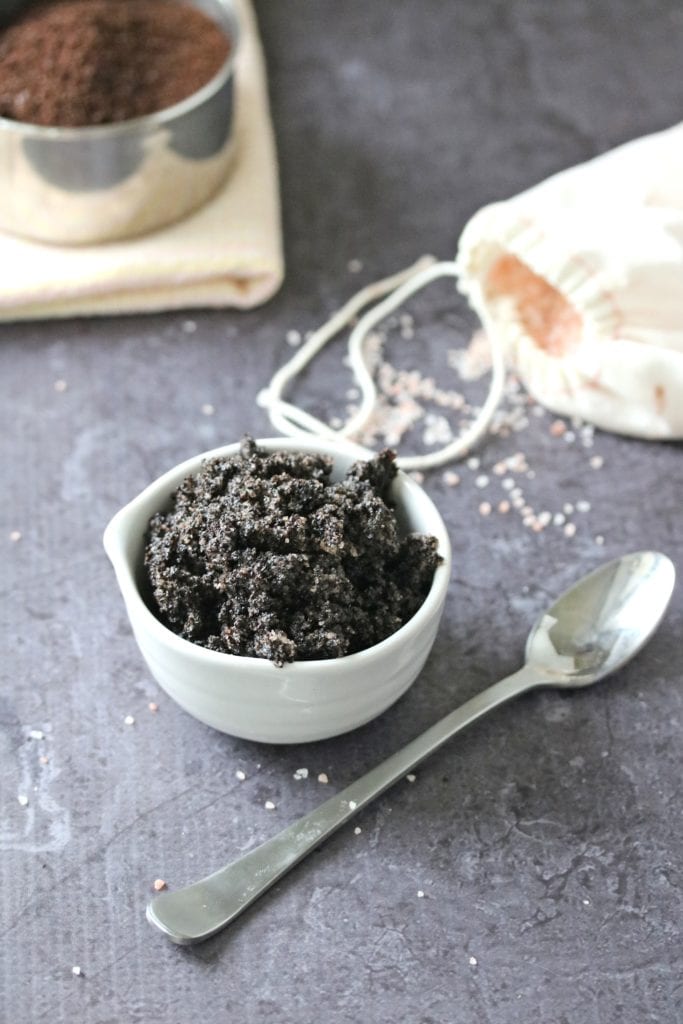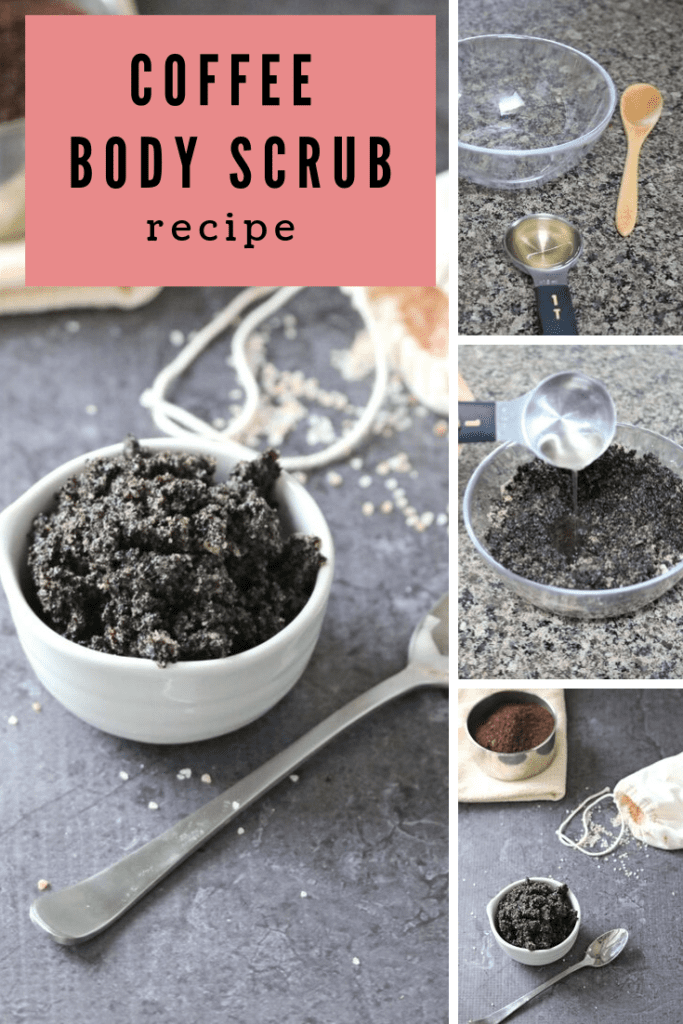 Want more all-natural recipes?