Want to take your Halloween game up a notch? These bat cupcakes are ridiculously cute and easy to make. Your kids will think you're the coolest if you prep these for October 31st!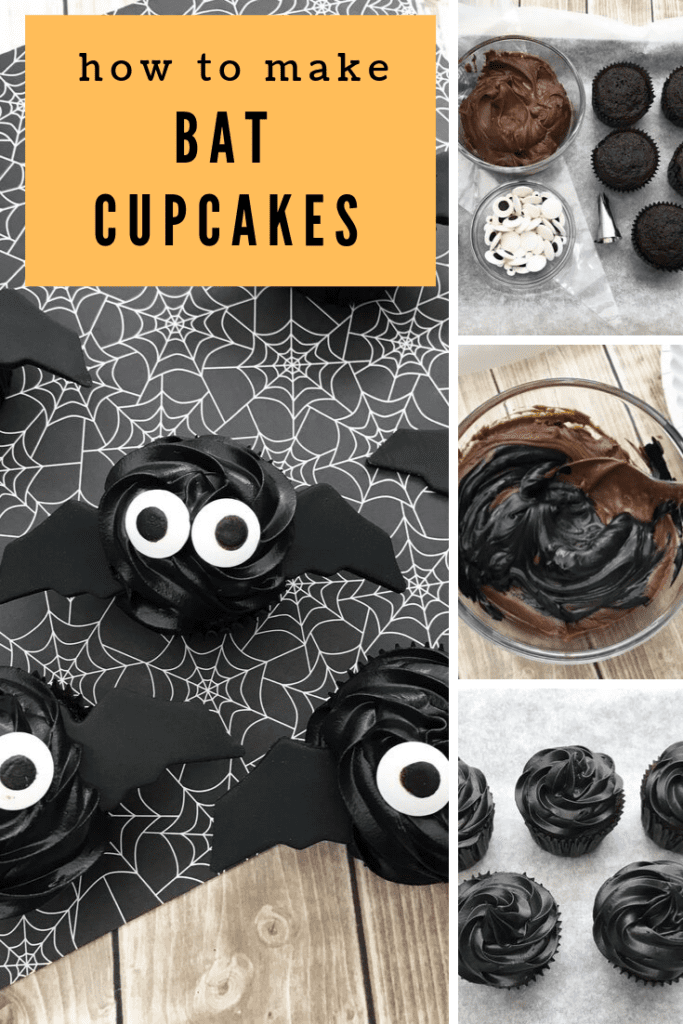 Ingredients and Supplies:
*Makes 24 Bat Cupcakes
1 box of chocolate cake mix (any brand) + boxed cake mix ingredients
2 tubs of chocolate frosting
Black gel food coloring – I've used this Wilton gel coloring for years
Small bat shaped cookie cutter
Rolling pin
Powdered sugar
Cupcake liners
How to Make Bat Cupcakes:
Step 1. Cut out Bat Wings
Taking a small handful of black fondant at a time, use the rolling pin to roll out to about 1/4″ thickness. If it gets sticky, use some powdered sugar as you would flour.
Use the small bat shaped cookie cutter to cut out the 'wings'. You will need 12 bats total. Then use a small knife to cut them in half. Let them sit for several hours to firm up.
Step 2. Bake Chocolate Cupcakes
Preheat the oven according to the cake mix directions. Combine cake mix ingredients. Line (2) 12 count muffin tins with cupcake liners. Fill each muffin well 1/2 way with cupcake batter and bake according to package directions.
Remove from the oven and let the cupcakes cool completely prior to decorating.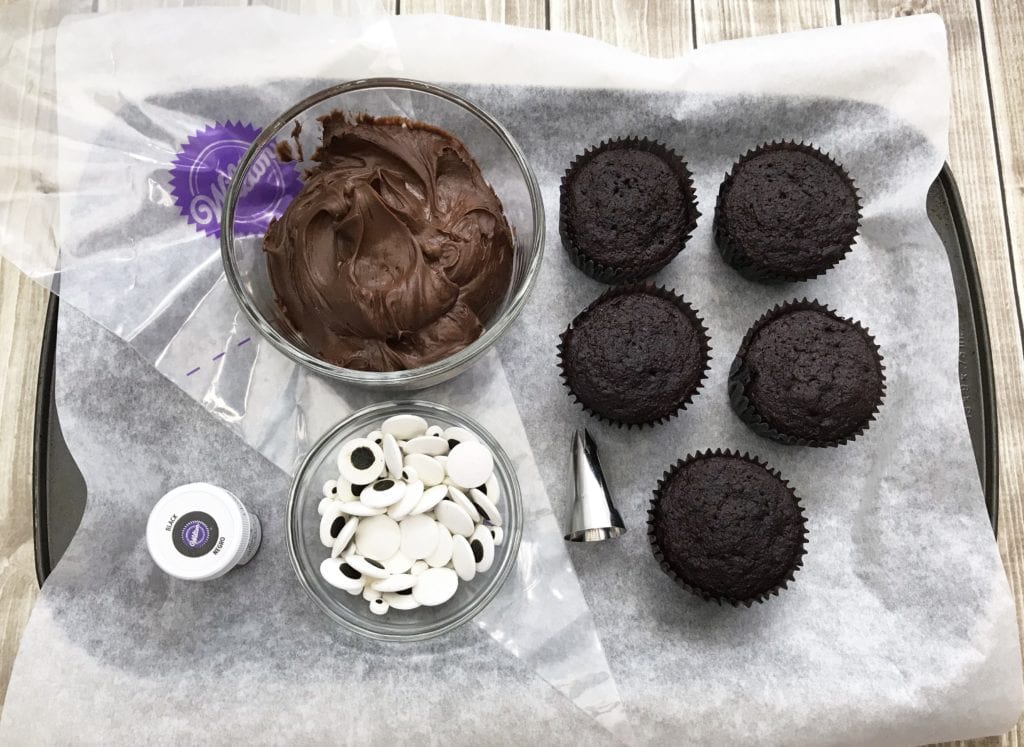 Step 3. Pipe Cupcakes with Dark Chocolate Icing
Once the cupcakes have cooled, add several drops of black gel food coloring to the chocolate frosting. Stir to combine.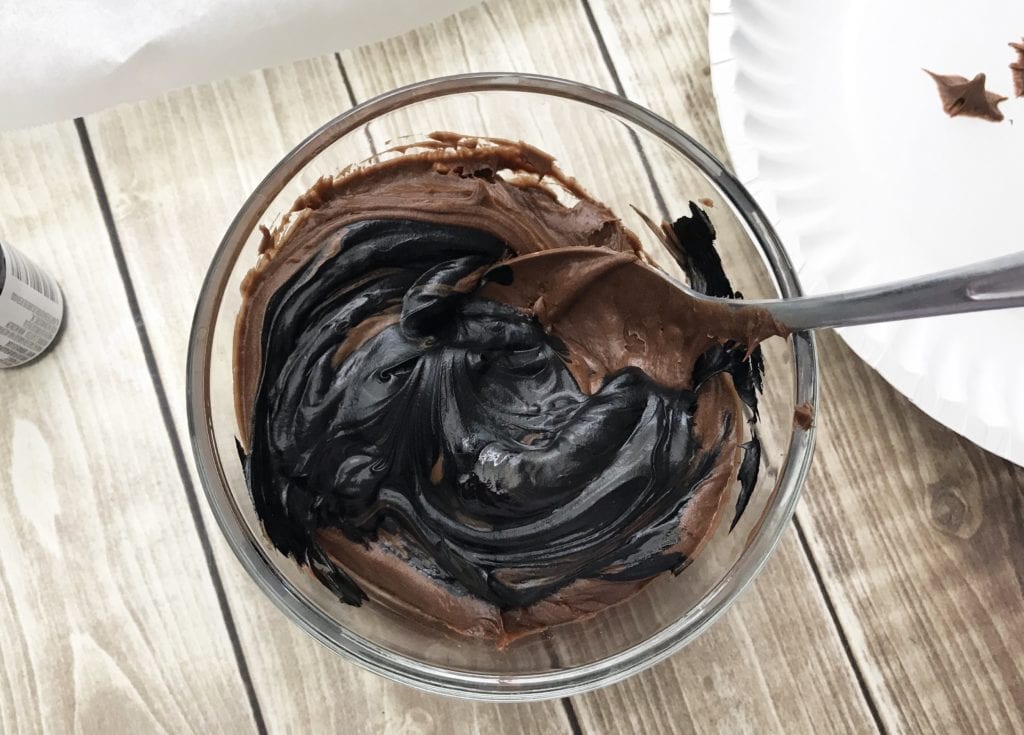 Attach the frosting tip and scoop the black frosting into the disposable piping bag.
Gently frosting the cupcake in a circle motion.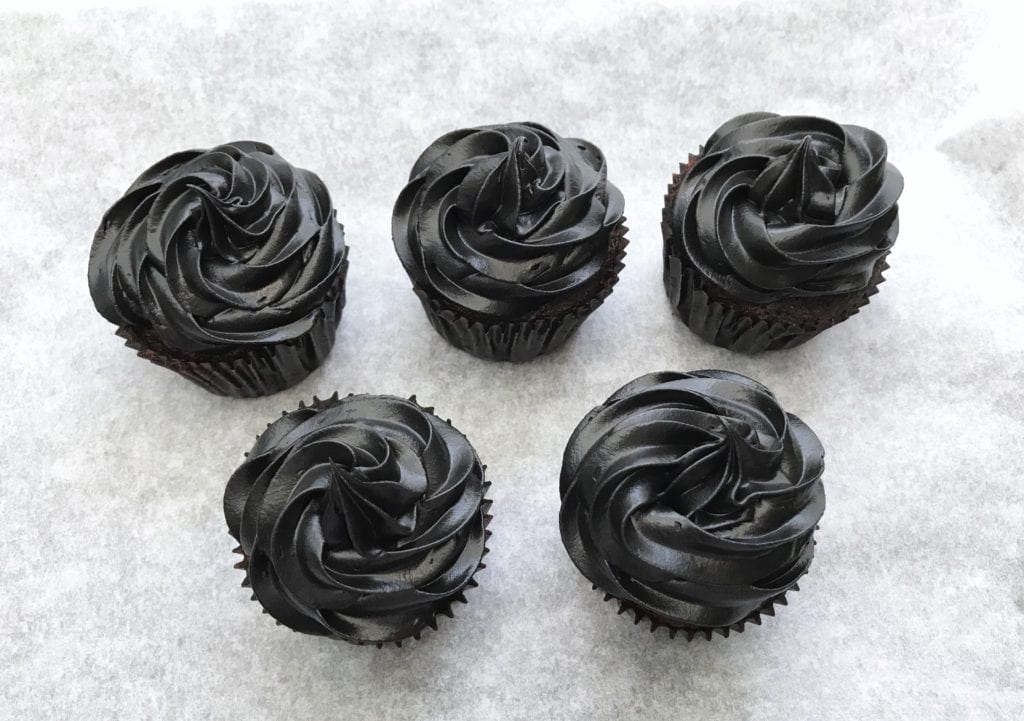 Step 4. Add Bat Wings + Eyes
Insert the bat wings on each side of the cupcake.
Give each bat two candy eyes.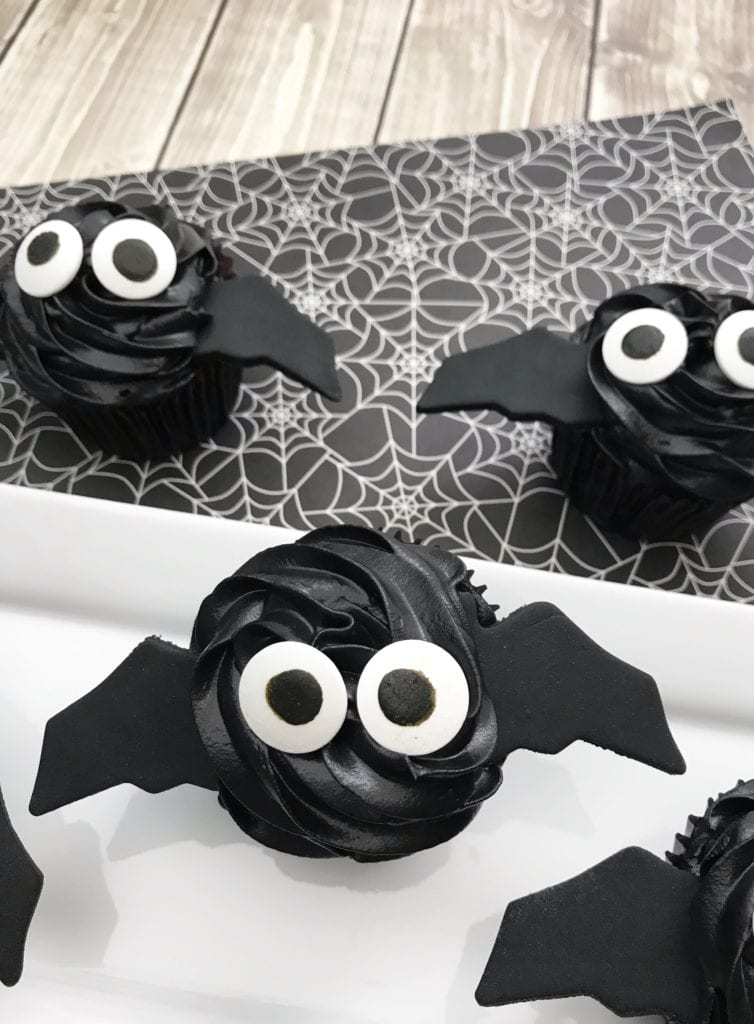 So cute, right?
I am definitely making these this year for our little pre-trick or treating party at our house.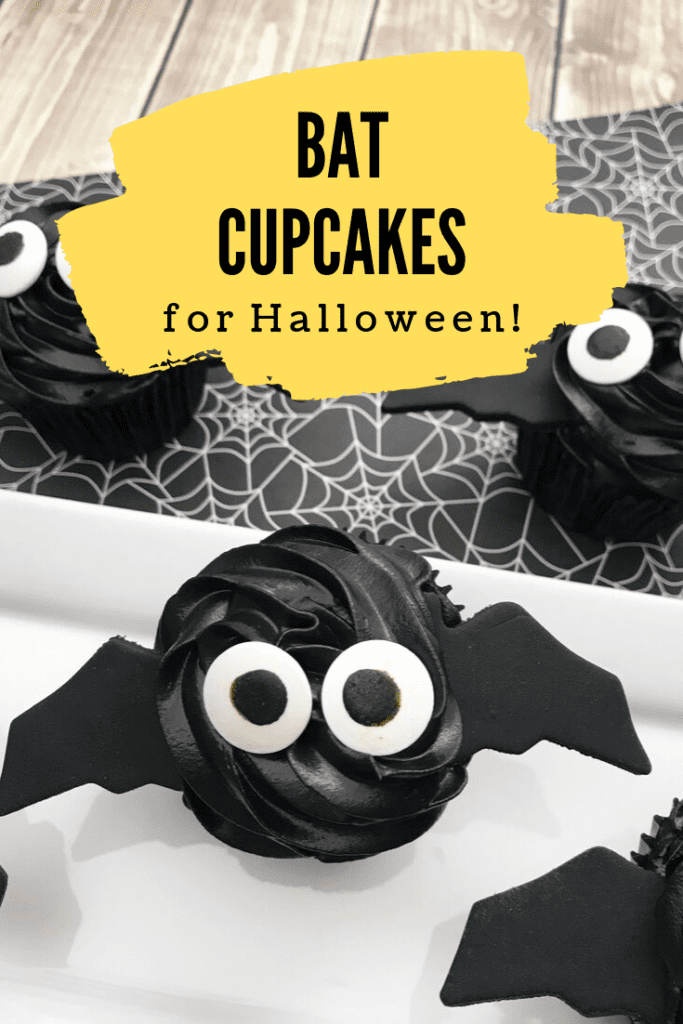 Want more?
Check out these Halloween inspired posts…