I was recently approached by Sunglass Warehouse to do a DIY project using a pair of their sunglasses. At first I was totally stumped – how would I 'DIY' anything on some sunglasses and keep them from looking totally cheeseball? But.. I was up for the challenge and picked out some plain black wayfarer shaped glasses (these ones).
They arrived in the mail and I was pumped. The retro shape is flattering, and I started busting them out on the daily during my walks with the kiddo. And for $15? These puppies are a great deal.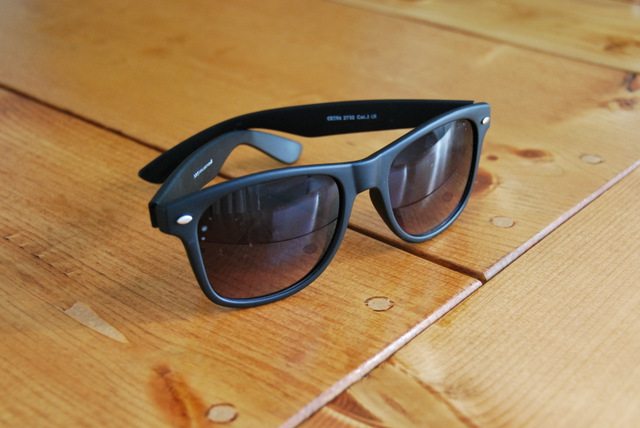 I wanted to do something along the side pieces to spice them up a little, so picked up a white sharpie marker and put my thinking cap on. Have you noticed a lot of aztec patterns in clothes and in home decor stuff lately? In case you don't know what pattern that is, check out the images that come up when you search it in google here. I was officially inspired. The result? These black and white pretties.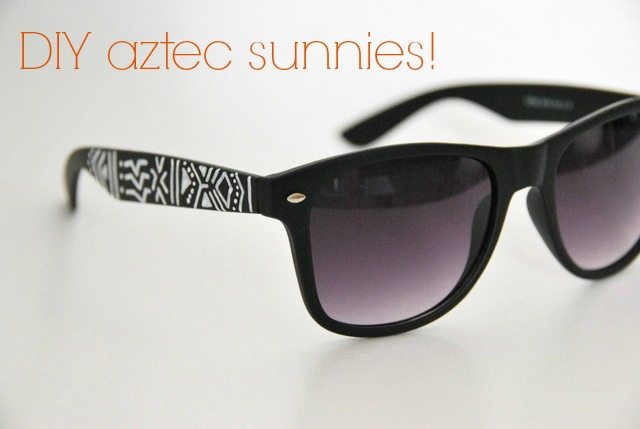 I just free-handed the pattern with the sharpie marker. Triangles, dots, diamonds, and straight lines seem to be the theme in the various aztec patterns, so I just started and worked my way down each side.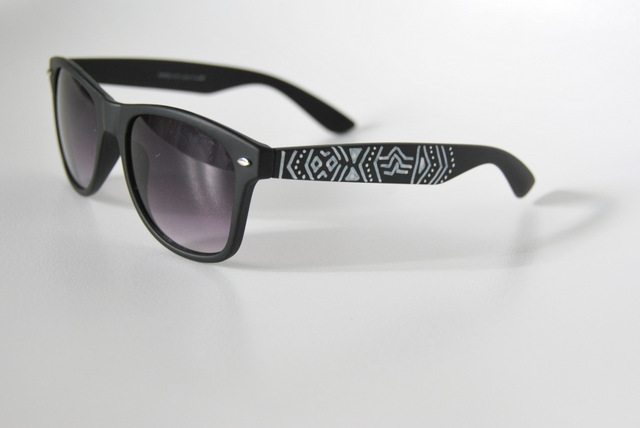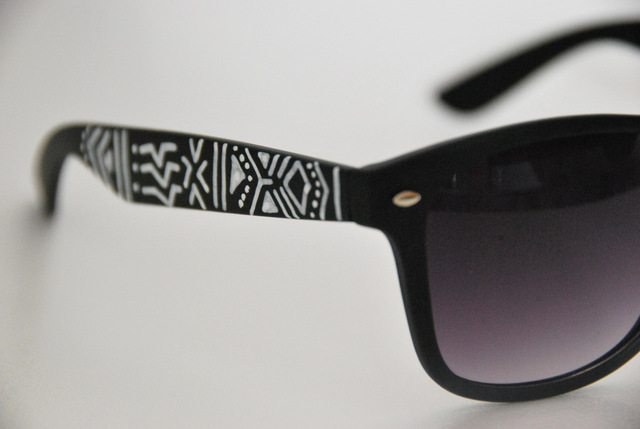 I didn't worry about each side being identical, and so kept it pretty loose with the design. The whole thing took me about 10 minutes. Quick 'n easy!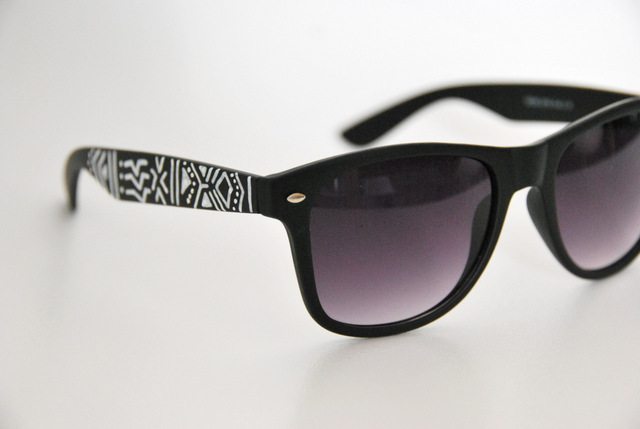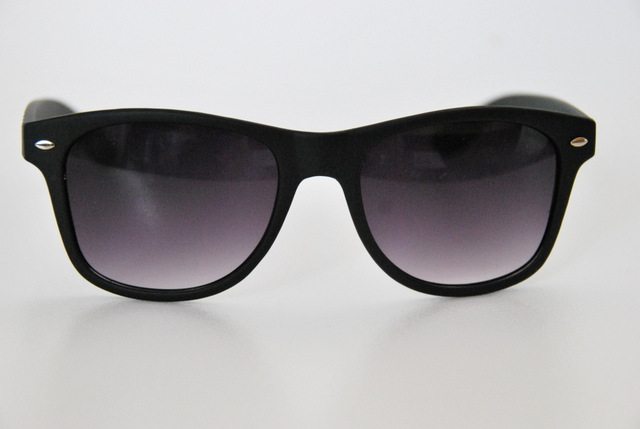 Fun, right? I kind of surprised myself with this one. I had visions of smudged ink and a series of weird triangles… ruining my new pair of shades. Luckily, the result was pretty sweet!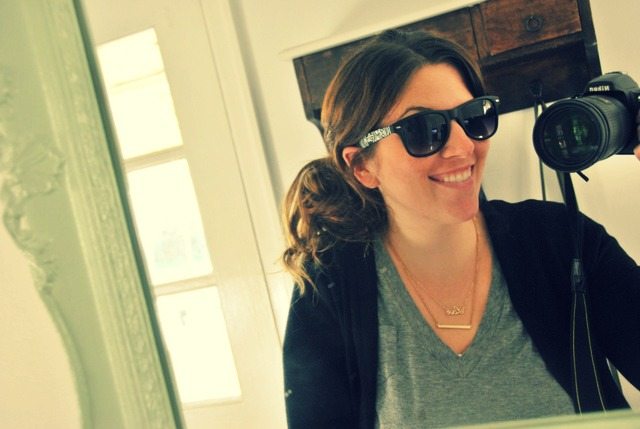 Thanks to Sunglass Warehouse for the shades! I was in no way compensated by them to write a positive review of the sunglasses, I just really dug 'em.
What about you guys? Ever done anything to a pair of sun or other glasses to spice them up a little? Speaking of glasses, I need to buy some new ones as I lost my last pair (whoops!) and things that are far away are seriously blurry these days. I feel like I can't quite make out people's faces who are walking across the street from me, so now just smile at everyone in case it's someone I know. Clearly need to go pick some new ones out this week!