[A reminder: I'm participating in the "One Room Challenge" (ORC), hosted by Linda from Calling It Home, that challenges home and design bloggers to make over a room in their house from start to finish in 6 weeks. We have decided to tackle our master bedroom. Here's what you missed: The before and design plans, and Painting Furniture and Doors.]
Week 3 was about art.
Have you ever wanted large scale art for a room but felt stumped at what you could do on a limited budget?
Well, if you haven't heard of "Engineer Prints" before, I'm about to blow your mind.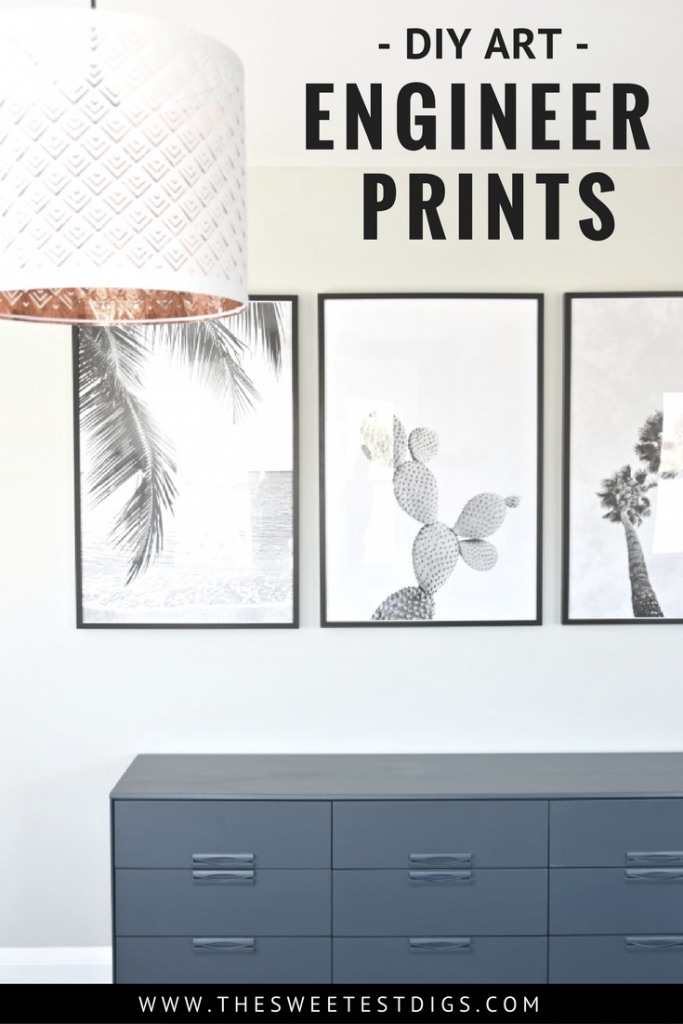 You can get 24 x 36 size prints (that's HUGE… think about a normal 8×10!) for less than $3.
Yep. You read that right. Because they are in black and white and printed on thin paper, they are incredibly reasonable. They are used by architects and draftsmen to print out drawings and blueprints of buildings.
Basically you can think of them as super huge photocopies.
I had liked the gallery wall that was hanging above the dresser in our bedroom, but it wasn't very striking and I realized that I prefer a gallery wall when you can stand up close to the pictures (like in a hallway). When they are above a piece of furniture, it feels so far away that you can't really enjoy the art. Going big, on the other hand, solves this issue.
Art with Engineer Prints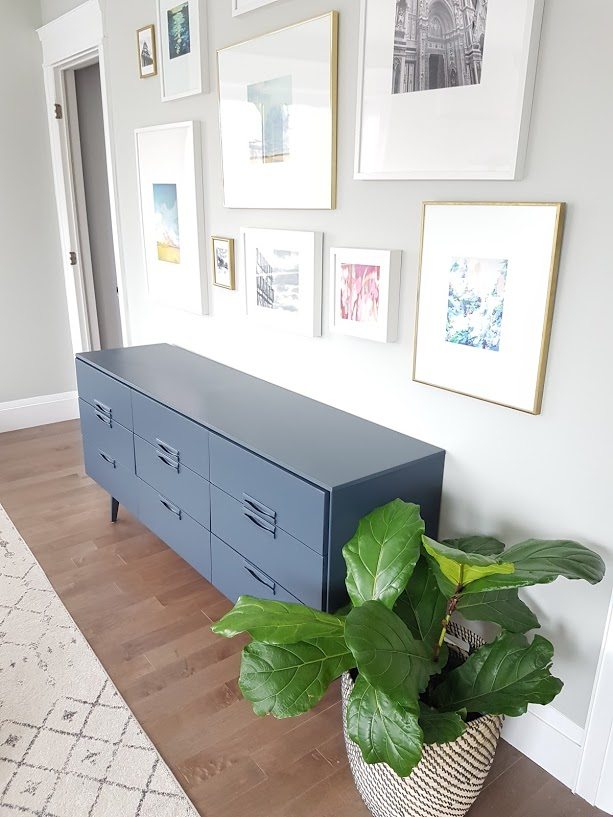 I didn't want huge family photos staring at me while I'm in bed. I wanted something more relaxing, maybe with a nature theme.
I went onto Etsy to check out what I could find in the way of black and white digital download art. Turns out… A LOT. I poured over tons of shops and in the end decided on ordering a few from the shop AndyxAnny.
The store has a huge selection (including those animal photos that are super trendy for kids nurseries right now!)….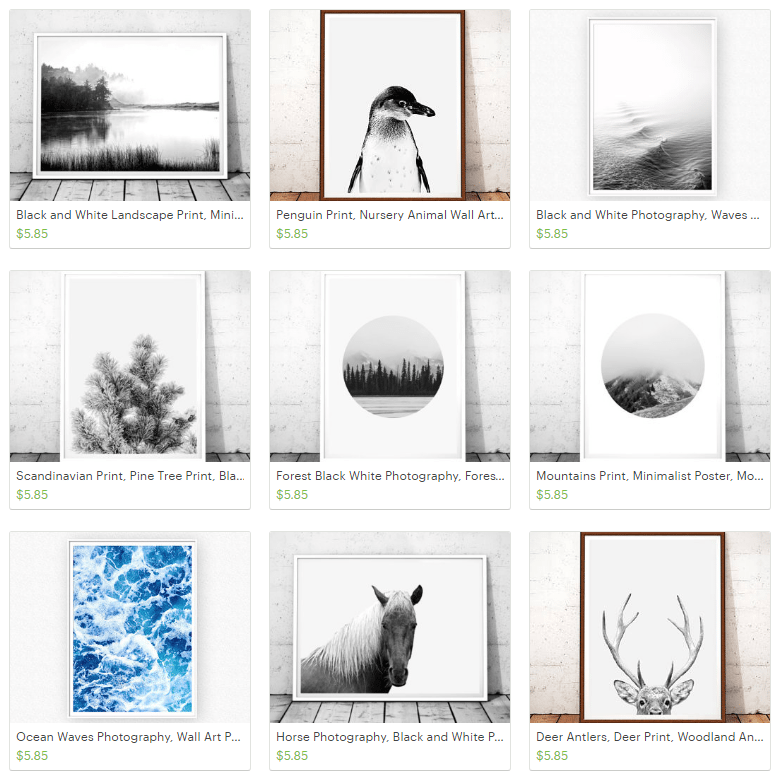 It was hard to narrow it down, but I decided on this cactus print, this palm tree print, and this beach print.
Then it was just a matter of uploading the images to the Staples Copy & Print website and ordering them as the engineer prints (you can also take your images in on a USB stick to your local Staples if you don't want to order online).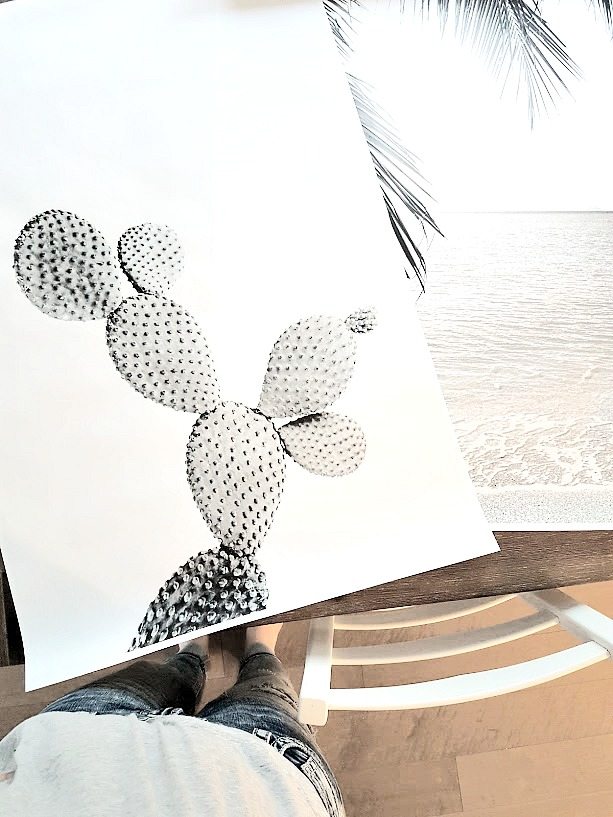 They come all rolled up, as you imagine a blueprint would. Then I grabbed these Ribba frames (61cm x 91cm size) from IKEA. I decided to go for the black ones because we have black sconces by our bed on the opposite wall, so I figured it would be nice balance.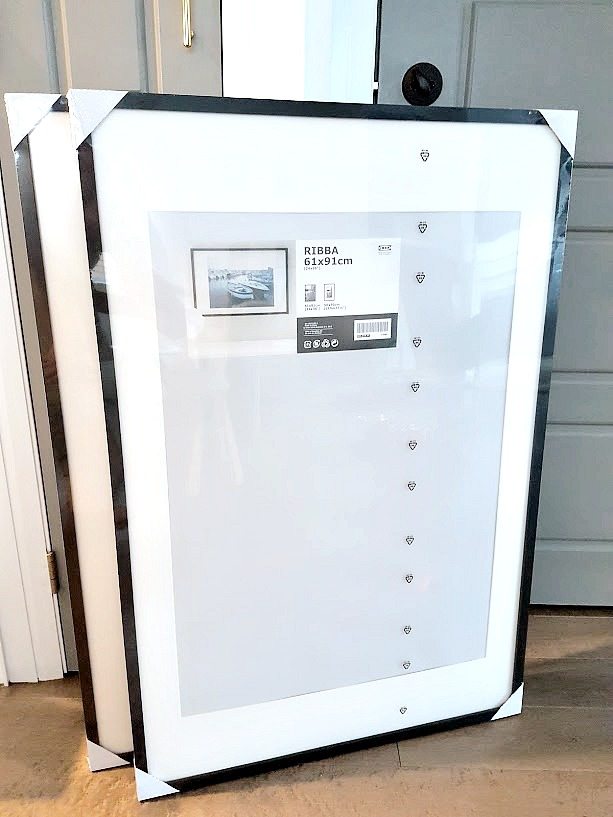 You just have to pop them into the frames, mount on the wall, and it's as easy as that.
I love how they turned out. They make that whole wall so much more dramatic, and it makes the room feel larger too.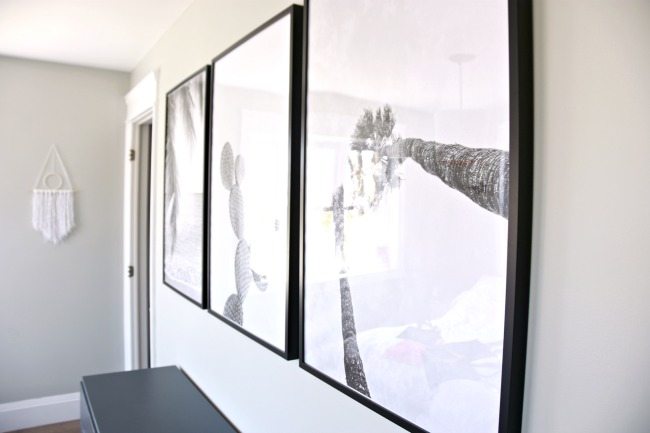 (The photos here make the walls look so green – it was a weird time of day to photograph! They are more gray in person.)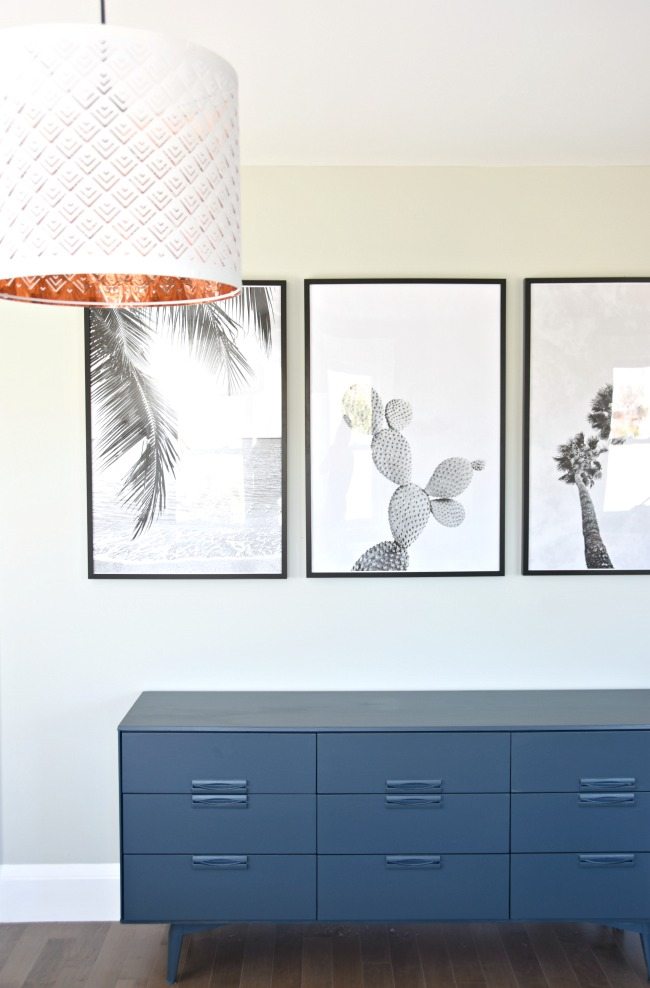 In terms of budget, each engineer print costs $3 and the Ribba frame runs $25, so in total you're looking at less than $30 per piece. Pretty incredible for that size.
It's a cheap big-art trick I have used elsewhere in our home. I had some photos I took of the kids printed as engineer prints and hung them going up our staircase. The great thing is that I can easily change out the photos as they grow up since it's so cheap to have them printed!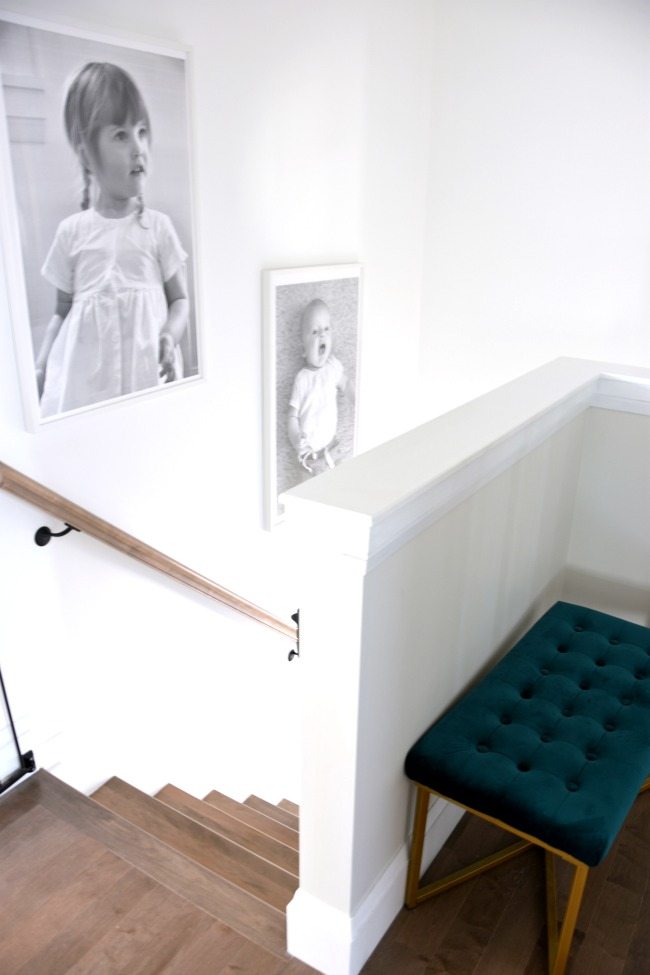 Want more? Check out these posts:
–IKEA Pax Wardrobe Hack You Won't Believe
–Creating a Cozy Reading Nook in our Bedroom
–Master Bedroom Makeover – Final Reveal!
Shop Our Master Bedroom: