I've got a really simple DIY project for you guys today. And although it might be easy, it's super chic – a black chalkboard tray.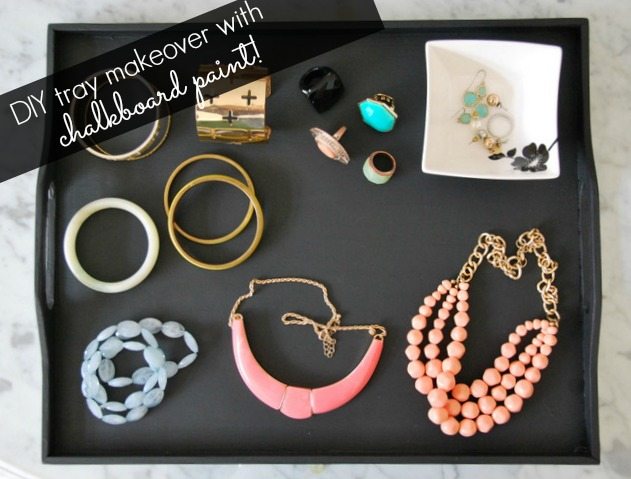 I'm always coming across trays at the thrift store. Often they have been painted or are some kind of plastic or tin, but when I came across this one – bare wood and perfectly primed for a makeover of some kind – I grabbed it. No prep necessary? My kind of project. Plus it was only a buck. No big loss if it didn't work out.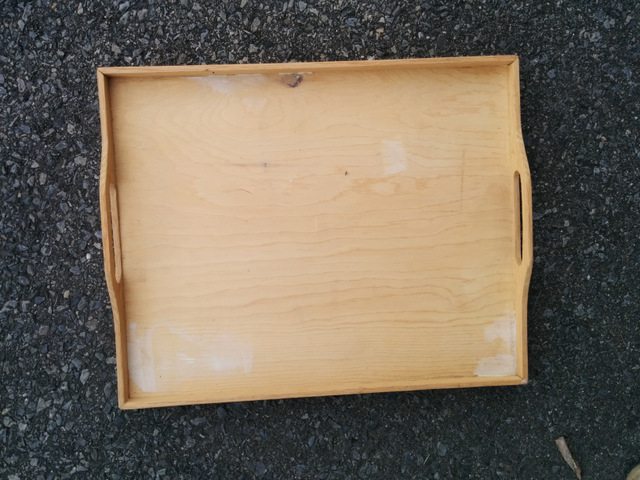 I hummed and hawed about doing a pattern of some kind, but in the end I just wanted something simple to put my jewellery on. I made these gold stamped jewellery stands a few months ago which have been great for earrings, but I have my bracelets and some rings just haphazardly sitting on a dresser.
I decided on black and initially gave the tray a couple coats of matte black spray paint. It looked terrible. It turned out really quite blotchy, you could see a lot of the wood grain through it, and it felt rough to the touch even though I had given it a sand.
Before calling it a #ProjectFail, I thought I would break out my chalkboard paint. The paint is so thick and I LOVE the matte texture of a chalkboard. I put two coats on with a regular paintbrush….
and….? Totally gorge.  Has that matte look I was going for and is the perfect backdrop for my baubles.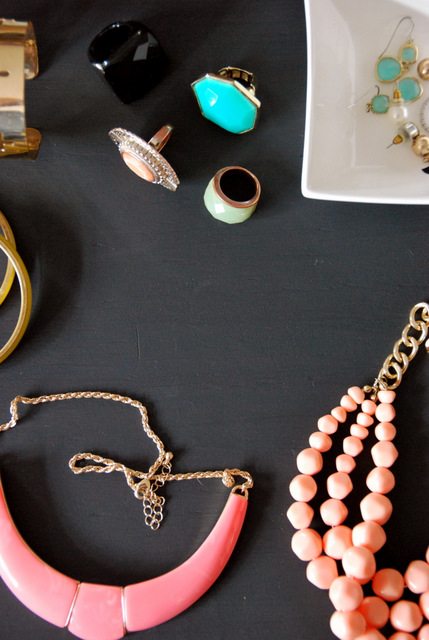 I threw a few felt furniture pads on the bottom of the tray so that it doesn't mark any table or dresser that it sits on.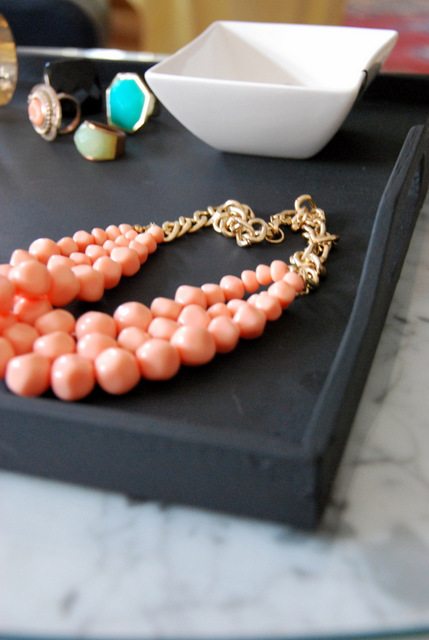 I didn't seal the paint or anything because I really wanted to keep that chalky look, so I'll keep you posted on how it holds up. You could totally do this same project and actually write on it with chalk — could be cute if you wrote out the different foods or drinks you were serving.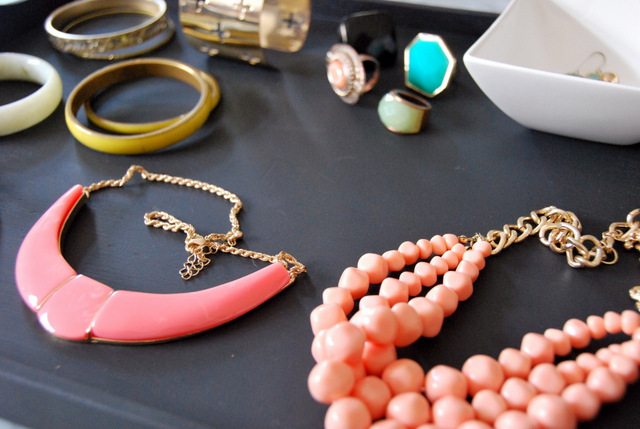 That's it! Super simple, hey? Keep your eyes peeled next time you are out thrifting!
How do you guys store your jewellery? Have it hanging up on a wall somewhere? In a box? Have little trays for everything? When we move back into our house, I'm thinking of taking one of the walls in my closet and putting hooks all over it for necklaces, scarves, etc. Would be so nice to have them all on display in one spot.