Happy Friday, you guys! Any big plans for the weekend?
I am going to be at Handmade Harvest craft fair in Almonte on Sunday with my Etsy shop, the sweetest digs co. If you live around Ottawa, you should pop by! There is an amazing line up of vendors (different ones for both days), and Almonte is a super sweet town to check out.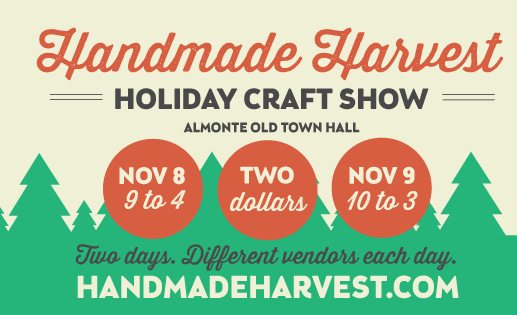 In other news, the house is going well. The trades (plumbing, HVAC, electrical) have finished up on the main and upper floors and so the boarders were able to come and start putting on the drywall this week. Hallelujah! This is totally my favourite part of a reno as it all of a sudden becomes a home again.
The basement still has quite a bit of work ahead — trades need to get down there and finish some things up, drywall, etc etc. but it'll come. It was important to us that the main floors get finished and keep moving along quickly up there, as the earlier it gets done, the sooner we can move back in. They will be mudding and sanding the drywall next week, and then we move on to really fun stuff like paint, mouldings, tile, kitchen (!!), and floors. As you can imagine, I have been spending a serious amount of time lately checking out options and prices on everything. So many decisions!
Although I'm not always great about blogging 3x a week (my goal), you can catch glimpses of what I'm up on instagram. I would love it if you would follow me – @thesweetestdigs – so that we can stay in touch.
A new print up in the shop that I love ("you got this, girl").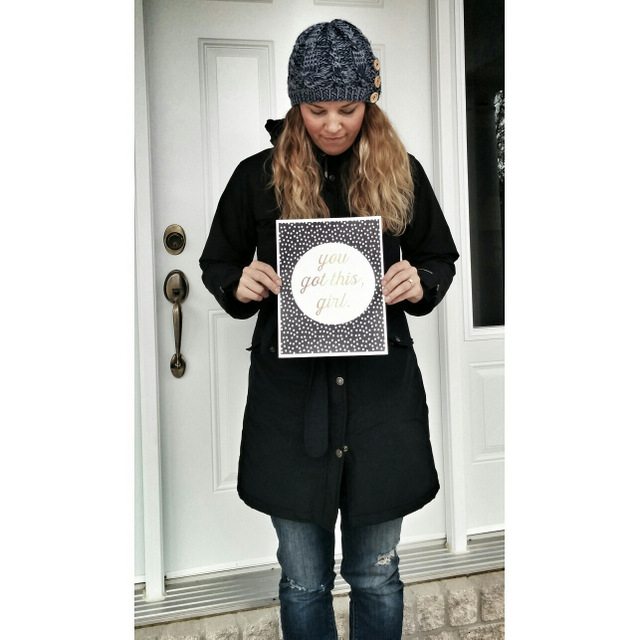 My little lady getting in tune with her musical side. Also, can I point out the teeny tiny ponytail? Hello, heart melting.
There are some amazing sales on at Old Navy right now. I shouldn't have even gone in, but I was passing by and couldn't help myself. I ended up with A LOT of plaid. Two plaid shirts and two plaid scarves. You can now spot me from afar as the girl with tartan overload.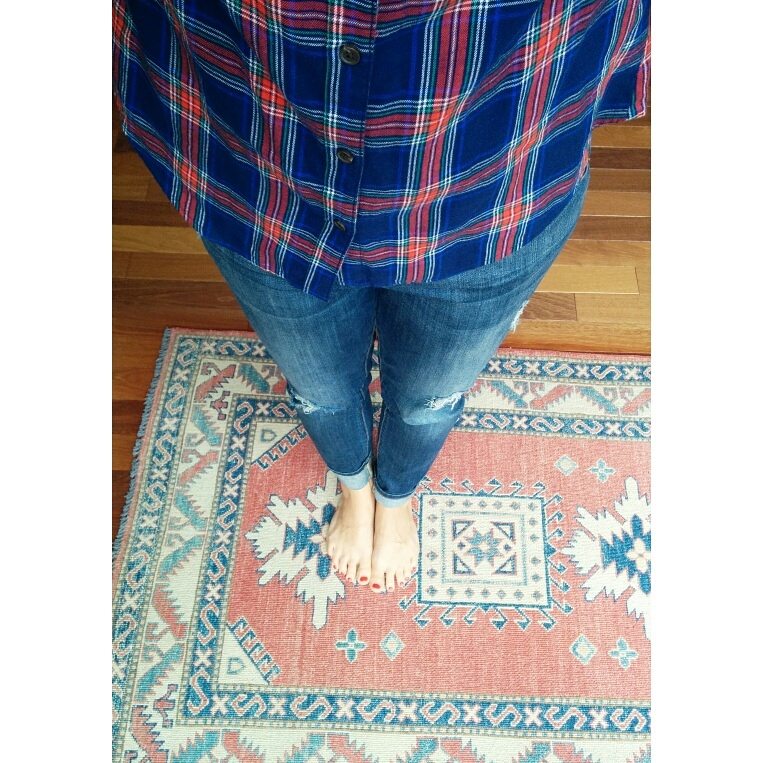 A quiet moment last weekend (also known as: Maya naptime). Decor mag + hot choc? Heaven…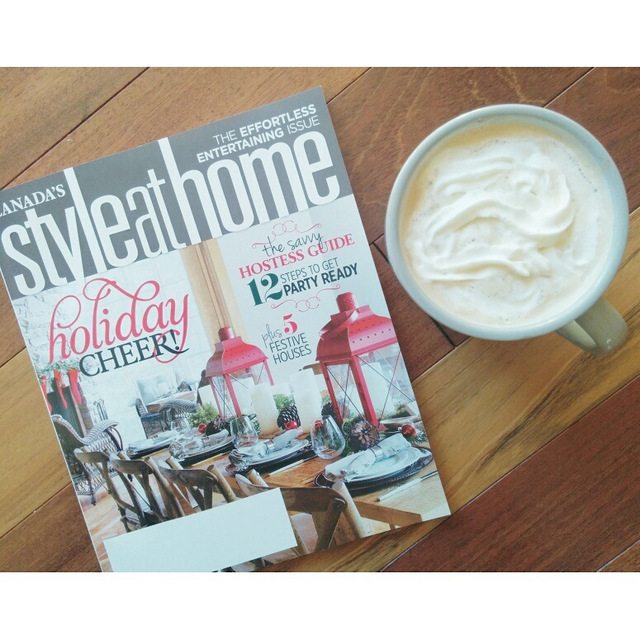 That's about it! Hope you guys have a great weekend. I have been working on a few DIYs that I'm excited to share — just need to find the time to photograph them. This whole work + daycare + commuting 2 hours a day + house reno + parenting thing has me officially swamped.