One little project I have been wanting to do ever since Maya was born was to find a letter 'M' to put on the outside of her door – you know, one of those DIY monogram door letters. It's not like in our wee little house there was any question as to which room was hers (ha – we have 3 interior doors – total!), but I liked the idea of marking her room in some way. And plus, once we (hopefully) have our bigger pad, she will have more of a room all to herself – and not sharing with our small office.
I had been looking out for a big letter ready for crafting with. I didn't really love any of the 'M's at Michael's (my usual go-to place for craft supplies), so when I saw this one at Walmart I knew it was the one. It wasn't a "frilly" font, was a good size, and a great price at only $2 on clearance.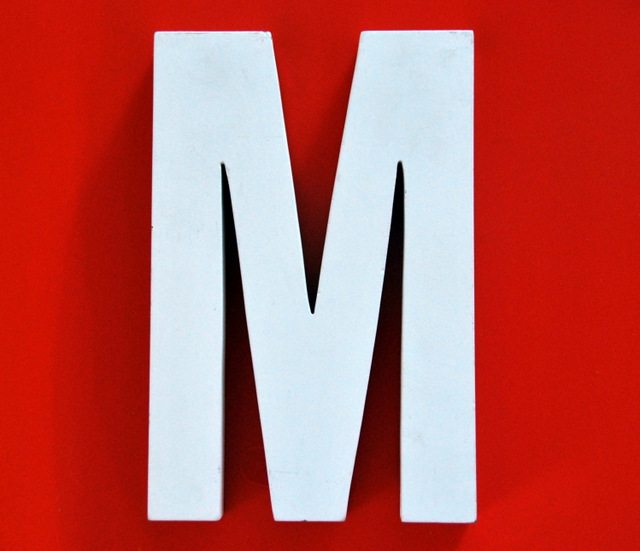 I was trying to decide how I wanted to embellish it. I thought about a painting it to appear like a burnished aluminum, straight black, ribbon, etc. but then I was in my room I noticed this scarf that I have. I love the tribal-like pattern on it and thought that I could take this as inspiration and apply it to the letter.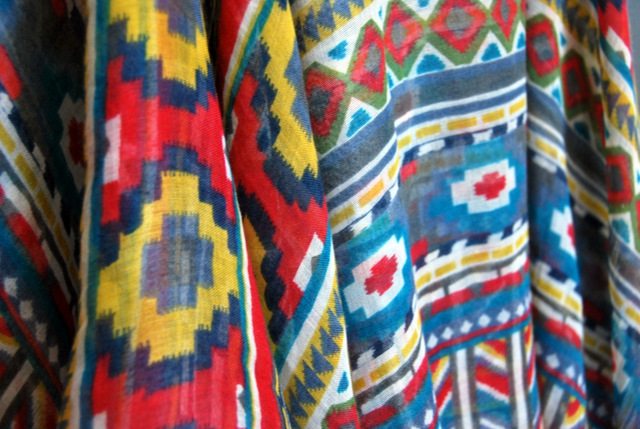 I decided to go with a light grey as a background colour – the white letter itself was a bit marked, so I wanted a layer of paint on it before I applied the pattern. Then I lightly drew on the pattern free-handed. I wasn't too careful or copied the scarf exactly, but I liked where I ended up.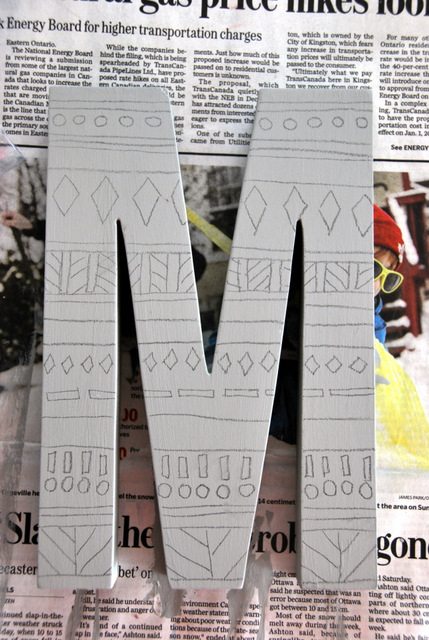 Since this will go on a plain white door, and as it's for a kids room, I went bold with the colours. I started with pink and aqua from the existing decor in Maya's room, and then added in a darker turquoise and bright orange. It's vibrant and fun, I think.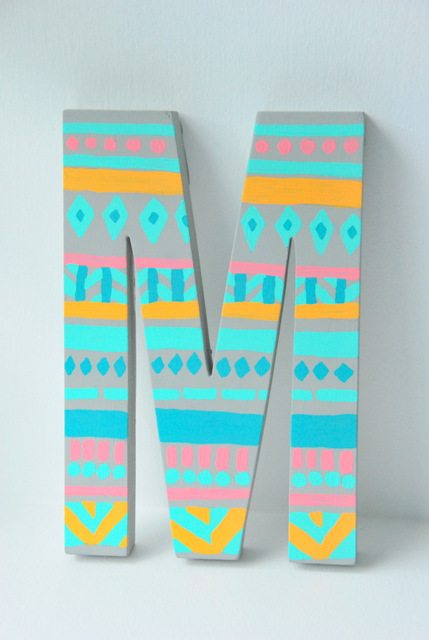 Nothing is too perfect, but I like the hand painted look to it.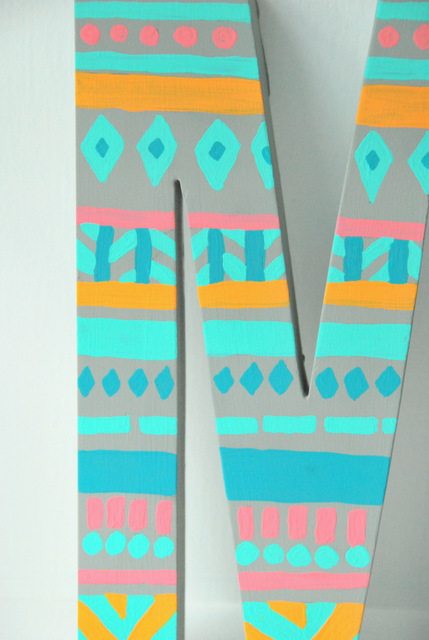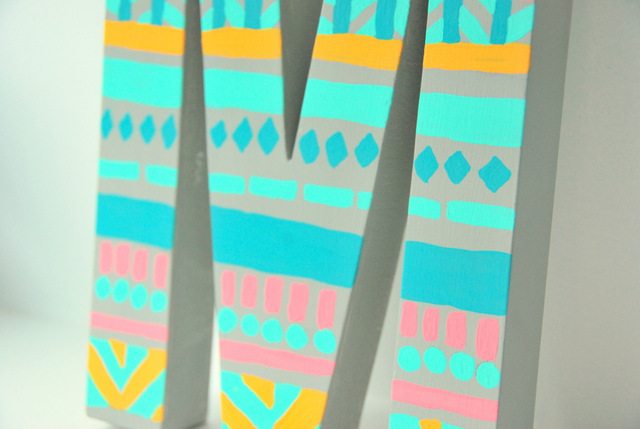 To finish it off, I sprayed it with a clear top coat to keep it protected from chipping and fading. I haven't actually added two little hooks on the back yet to hang it from a door, but I'll post a pic when I do!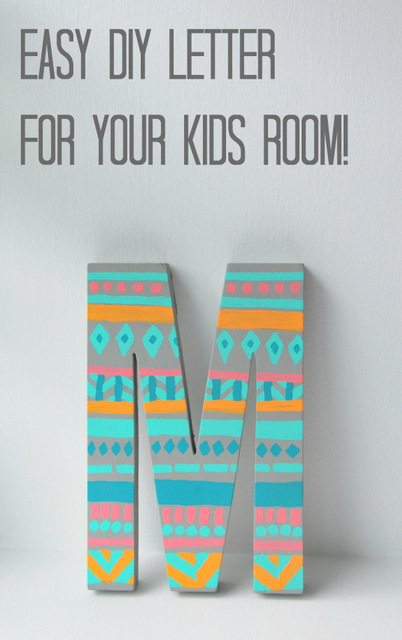 It was nice to get a little crafty again. I have been jonesing to do some creative stuff lately – with the travel and packing up our house – any DIY stuff has gone on the back burner. I already have another project on the go, so hopefully I am getting back into my groove again.
Have you ever put any letter or signage on the doors in your pad? I love a good vintage bathroom sign, or decal.