How To Paint A Wooden High Chair – Now that our son James has turned 2, we are definitely moving away from the baby phase. I have passed on a lot of our baby gear and our house definitely feels a little more like us again, and not like a baby toy store (you know, totally covered in primary coloured gear).
One of the things that we have wanted to say goodbye to for a while was our big, bright blue high chair. This thing has served us well for the last 4 years – especially given that it was a $19 clearance purchase from Target. But the bright colour and super-wide legs (such a tripping hazard!) meant that it never really "went" with our dining room.
Here it is – in a completely non-styled photo. Real life, peeps. There is probably goo on the table and definitely dust bunnies under all those chairs.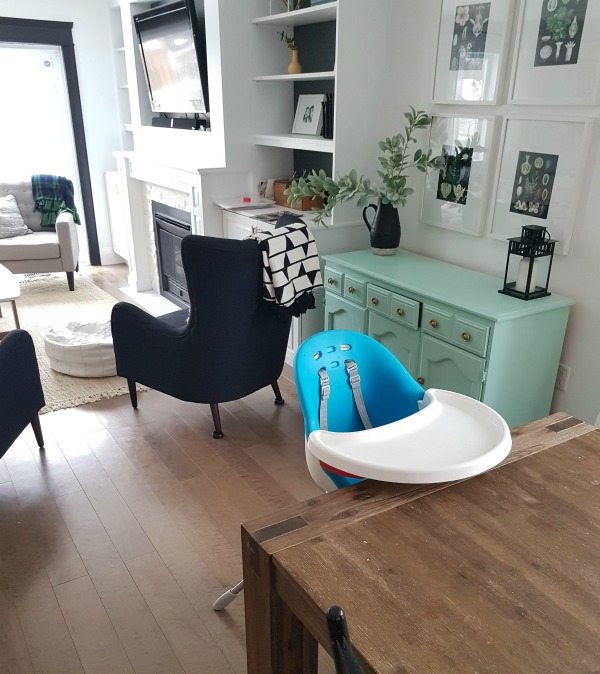 Now that James doesn't need a tray or straps, I snagged an old wooden high chair from a friend and decided to give it a makeover.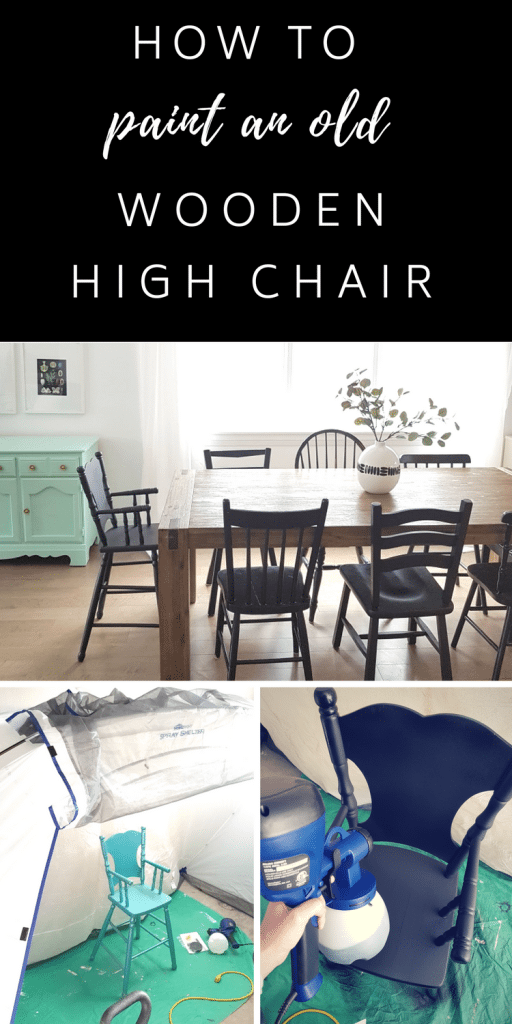 How to Paint a Wooden High Chair
I was super lucky to have snagged a wooden high chair for free from a moms trade group on Facebook (join one of those if you haven't already!).
It was painted a cute teal colour, but the paint was in rough shape and it definitely needed some TLC. I knew I wanted to paint it black, so that it would easily integrate with our dining room setup.
What made this project so easy, quick, and mess-free was this amaaaaazing HomeRight Large Spray Shelter.
I have done my fair share of spray painting. And I have dreamed of having a setup like this…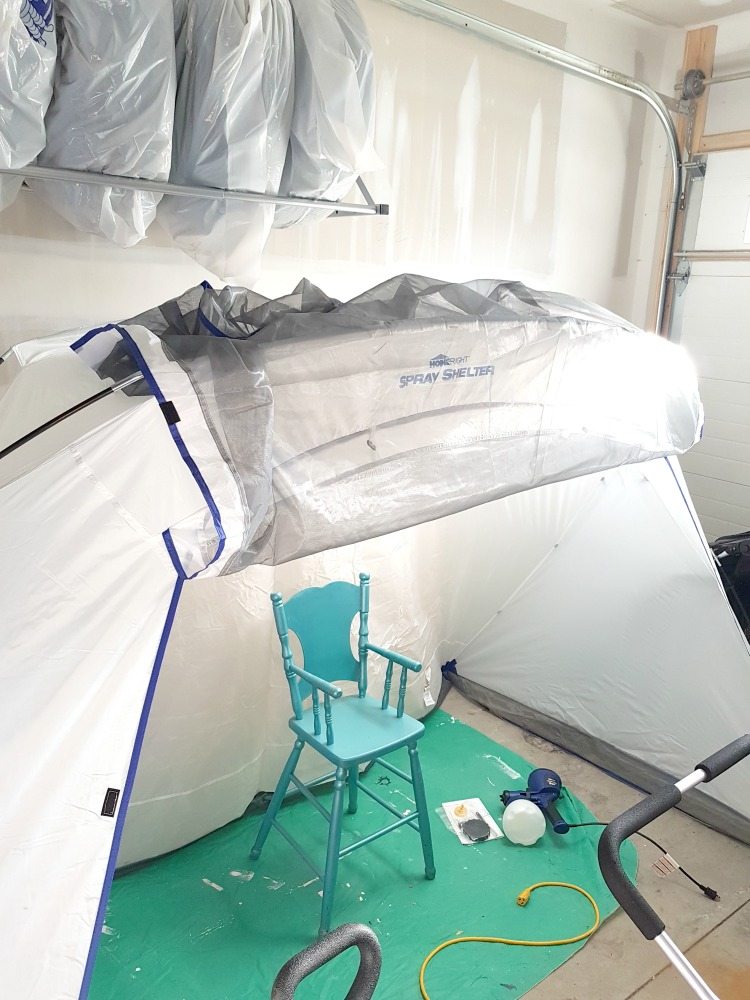 Since it is still chilly outside we were able to set the tent up in our garage just fine. I made sure the garage door was open while I was spraying for ventilation, and I wore a safety mask, but knowing that none of the over-spray would get onto our walls or stuff in the garage was amazing.
Usually I had to reserve all of my spray painting projects to warm weather months when I could do it outside, but this bad boy opens up spray paint season to YEAR ROUND. Win.
PS. Please don't judge our garage mess. It is craazaaay in there!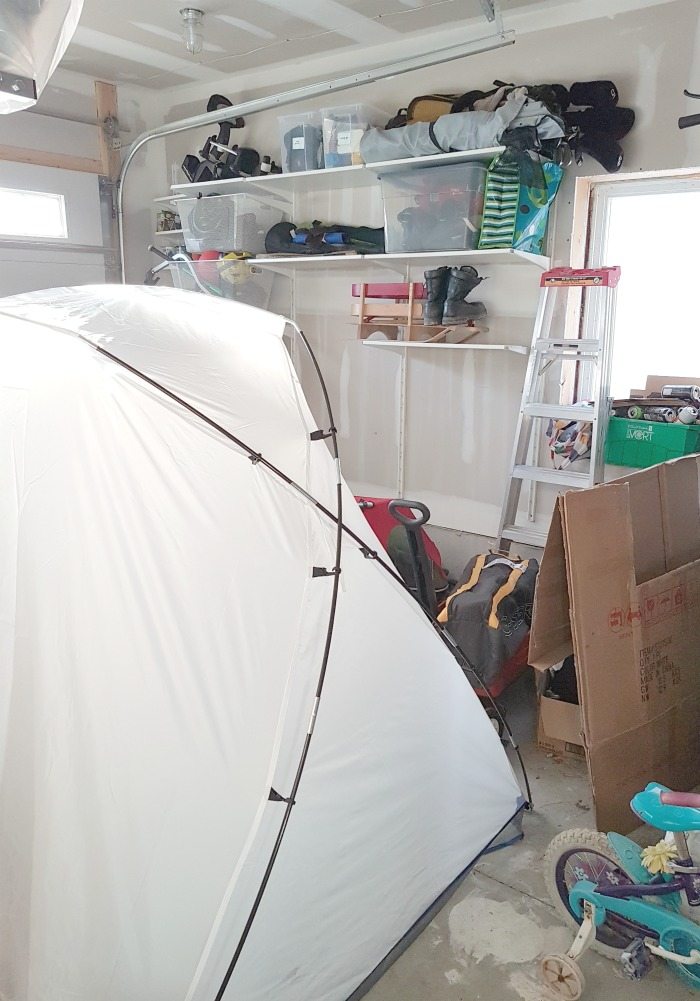 How to Paint a Wooden High Chair – The Paint Sprayer
Painting this high chair was just like any other furniture painting project.
I started by roughly sanding the chair with a sanding block, and then wiped it clean. You want to remove any dust or other residue before you paint.
Then I got on my sexy clothes (ha!) and my HomeRight Super Finish Max Paint Sprayer.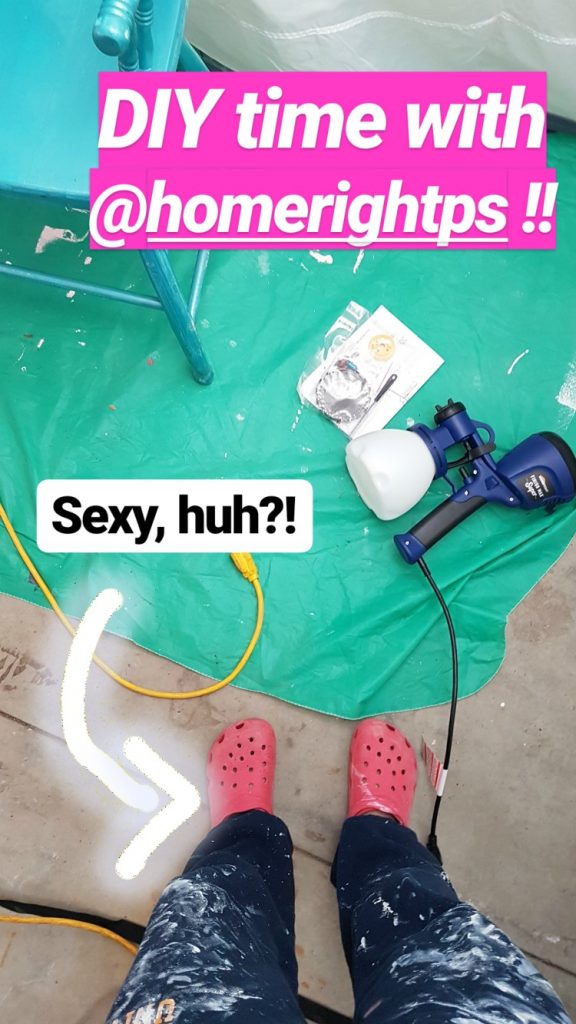 The HomeRight Paint Sprayer is great. Really light and easy to use. You just attach the nozzle, fill up the white bucket with your paint, plug it in, and spray away.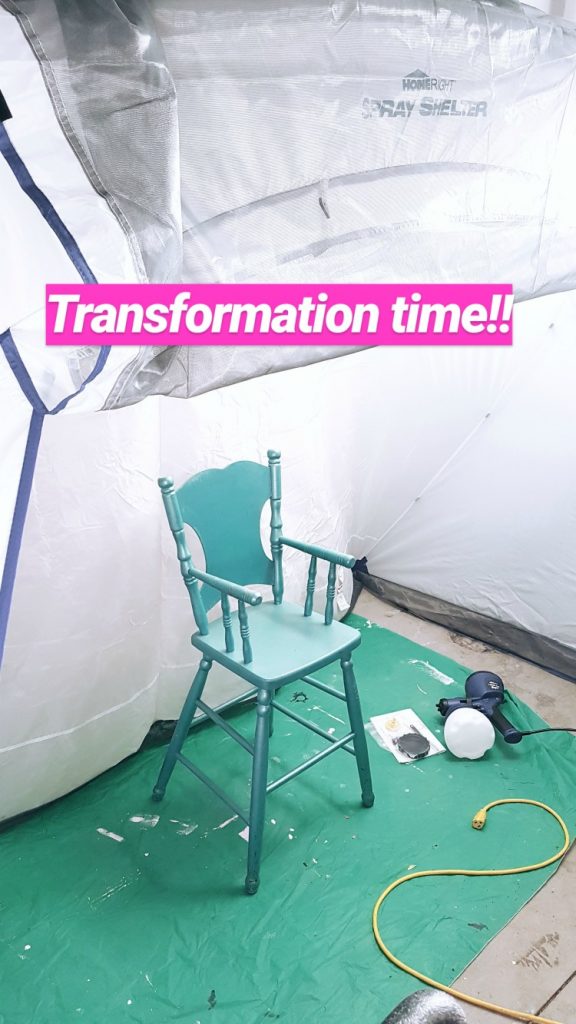 How to Paint a Wooden High Chair – Spraying Tips:
Keep your paint sprayer level
Spray from side-to-side
Go over your piece of furniture slowly and consistently
You'll totally get the hang of it really quickly.
Using a paint sprayer versus painting by hand is NIGHT AND DAY.
Spraying goes so quickly, the coverage is amazing (I only had to do 1 coat!), and it's so even. No brush marks or drips.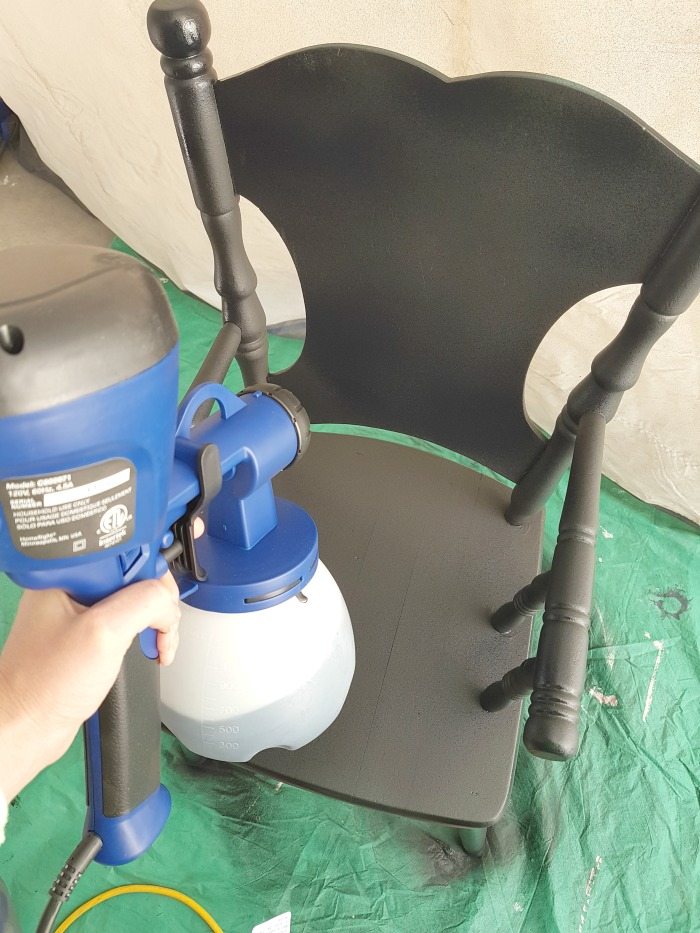 I literally finished the spraying within 10 minutes.
Depending on what type of paint you used, you may want to do a top coat of some kind. Wax for a chalk paint or a polycrylic for a latex paint (that's what I used).
I can't even believe I'm posting this picture on the internet. You're welcome.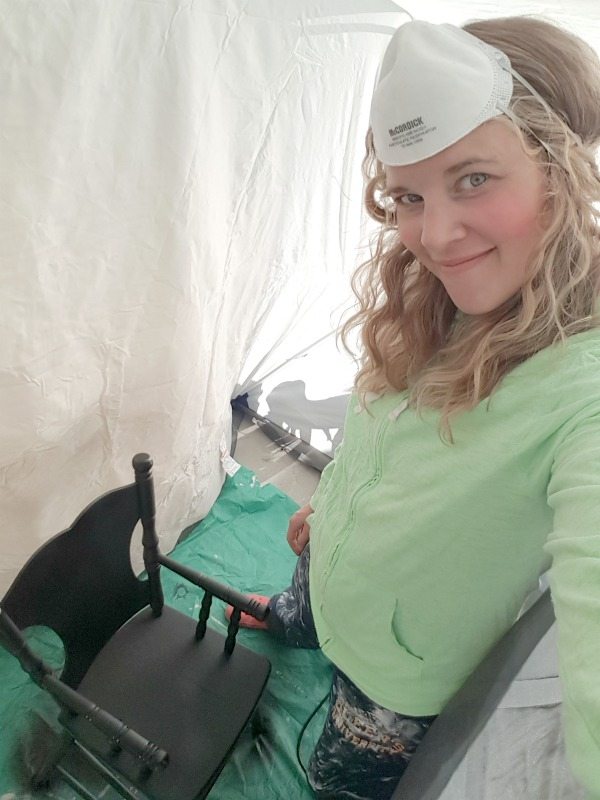 And want to see how amazing it looks in our dining room? No bright blue in sight. The chair just slides in perfectly with the rest of the set and looks like it's meant to be.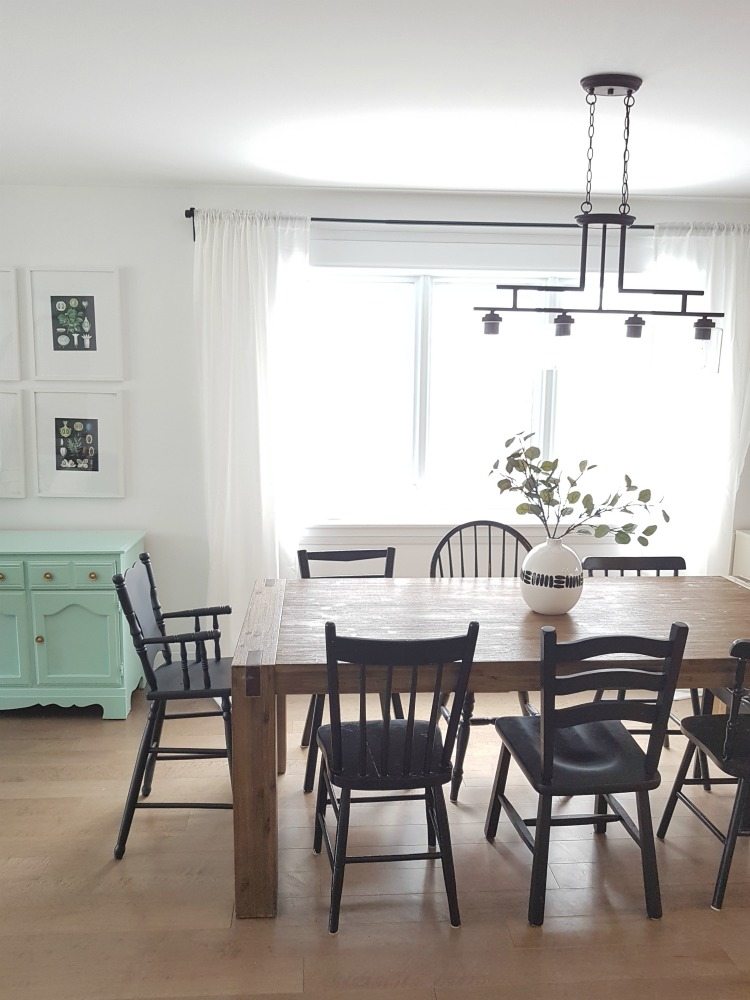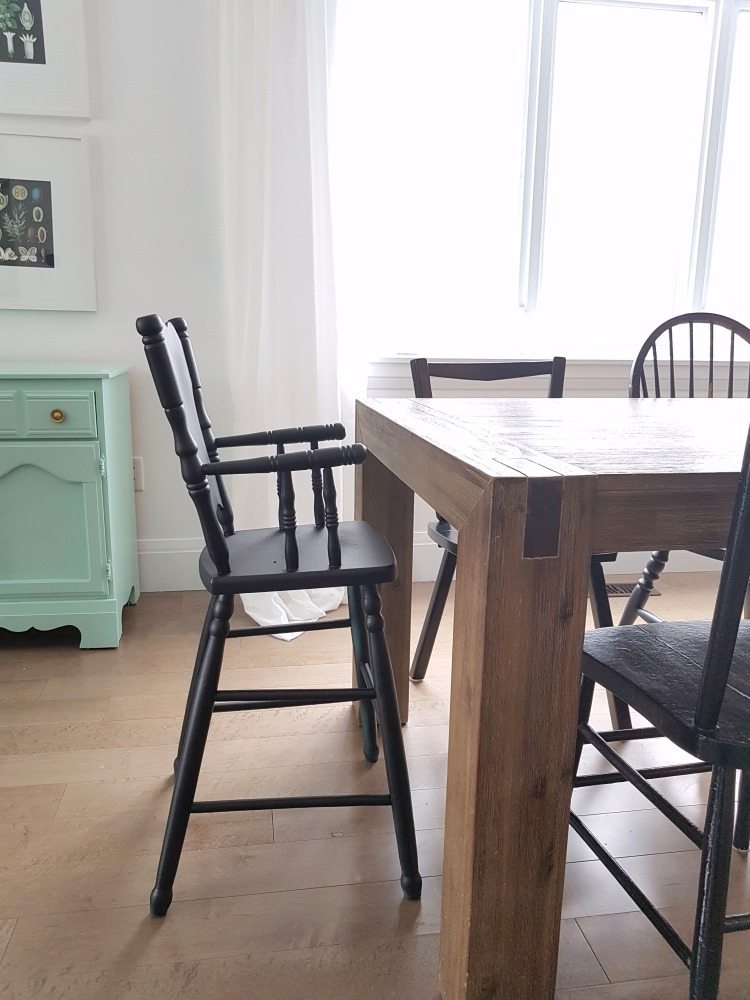 How to Paint a Wooden High Chair – Paint Choice:
Can you believe that it just took one coat of paint?
In terms of types of paint, you have lots of options. You can use a chalk paint, if you want that matte look (I personally use and like Fusion Mineral Paint). You can also use any kind of furniture paint, but just make sure it's a low or no VOC.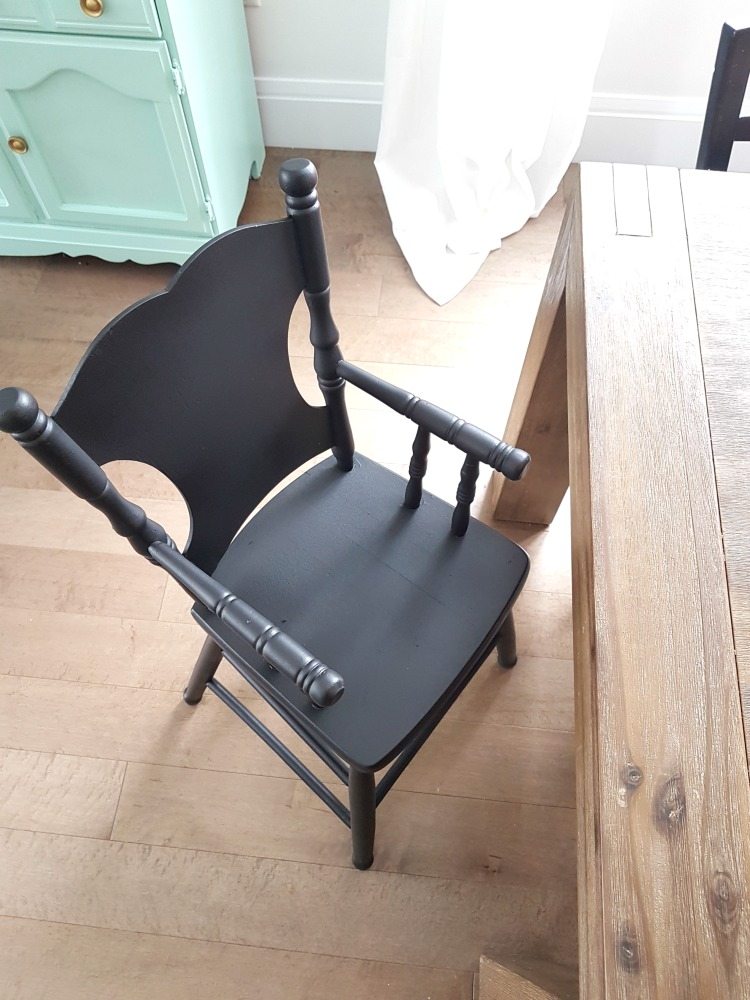 The other good news is that James digs his new chair! We haven't given the blue one away quite yet, but so far so good. His big sis is now requesting her own high chair… ha!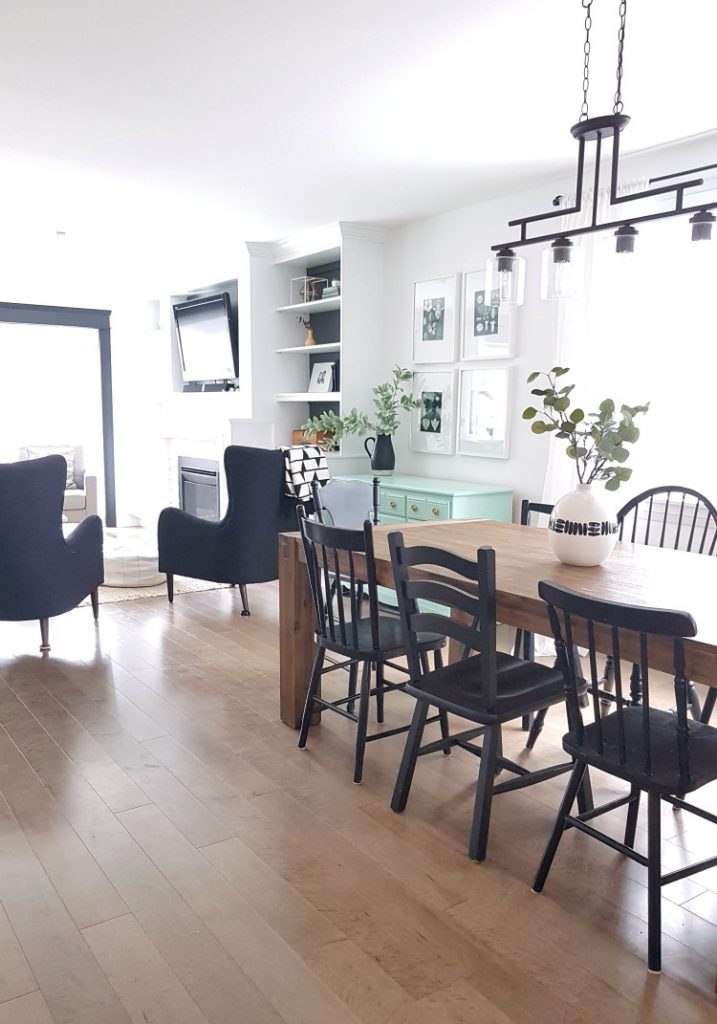 Modern Home Series
Now it's time to check out what the other gals from our Modern Home Series did with their HomeRight Paint Sprayers this week.
There are some great project ideas in here!
Thalita from The Learner Observer / Colleen from Lemon Thistle / Andrea from Harlow & Thistle / Lindi from Love Create Celebrate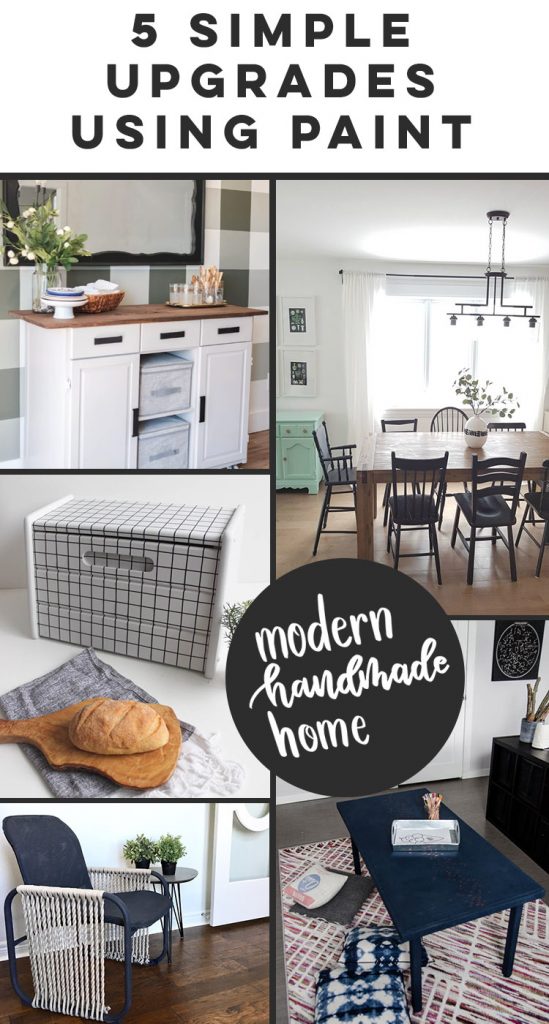 Isn't Thalita's new buffet gorgeous?!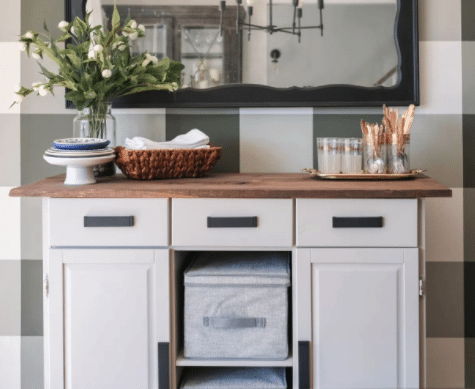 Disclosure: This post was sponsored by the lovely folks over at HomeRight. It was a pleasure to get to use their spray shelter and paint sprayer. Two great products I happily recommend! 
You might also like:
–How to paint a mountain mural in a kids room