After moving out temporarily to my parents' place, my necklaces and bracelets had been sitting all piled up in a jumble. I could never find anything and everything was getting all tangled up. Not good. The solution? This cute gold and white DIY jewelry holder! Keep reading… it's a super easy project…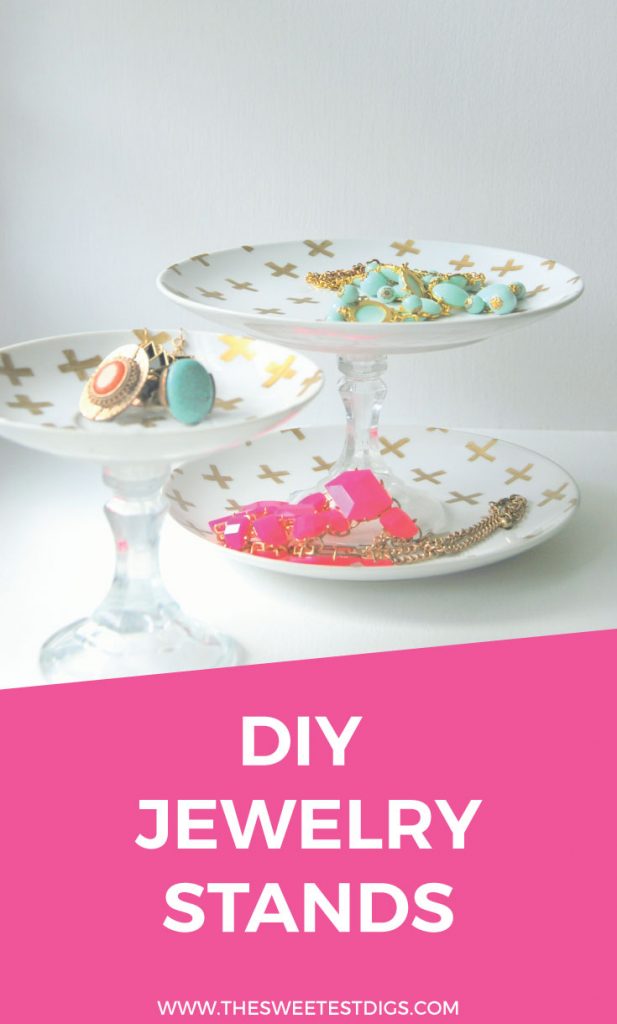 What You'll Need:
White ceramic plates –> I got mine from my local Dollar store
Candlesticks –> I found mine at the thrift store, but I looked on Amazon and found this pair and this shorter pair, both for great prices!
A Gold Sharpie Paint Pen (I looooove these oil based paint pends and use them for all kinds of projects!)
Gorilla Glue in clear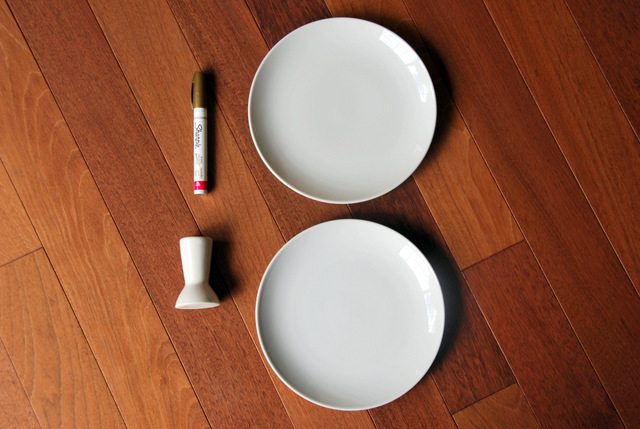 The DIY:
I debated a few different designs, but ultimately settled on a simple plus sign (or swiss cross), repeated.
I free-handed a line of them down the center of the plate, and then worked my way to the edges. Nothing too precise or math-y here, imperfection is fine by me.
Since this is a paint pen rather than a regular Sharpie, you don't need to bake it to keep the finish on. I'll keep you posted on whether it starts to wipe off [update: a year later and it still looks great!].
Then I took my original pair of candlesticks and gave them a coat of gold spray paint.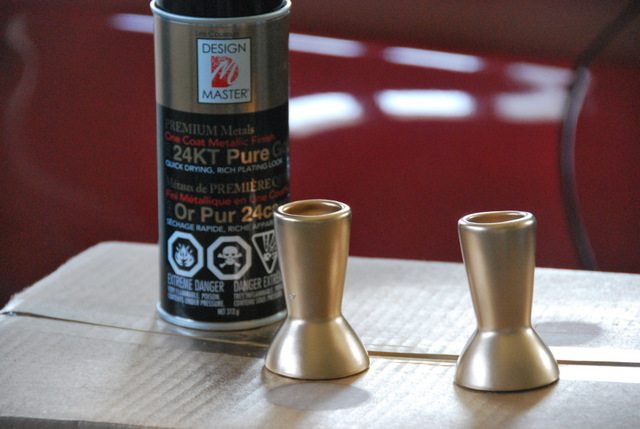 But sadly, when I tried to stack them, the candlesticks were slightly askew (which I hadn't initially realized), and my stand was looking like the Leaning Tower of Pisa. Not good.
Plus the candlesticks looked chunkier than I wanted.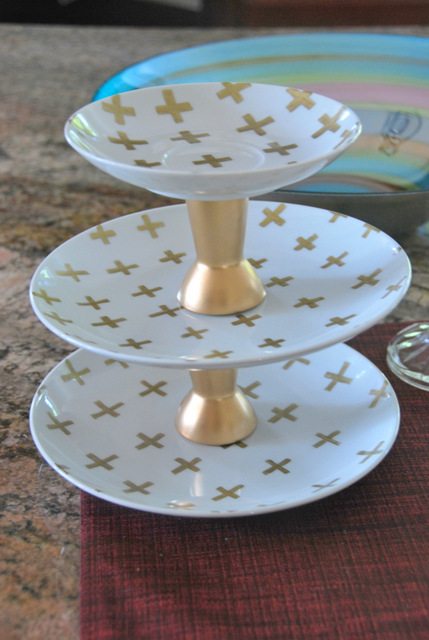 So I grabbed some glass candlesticks I had on hand and they were perfect.
The 3-tier was too high, as you can see it in the photo below. I ended up doing the small plate on one candlestick, and the two bigger plates in a 2-tier.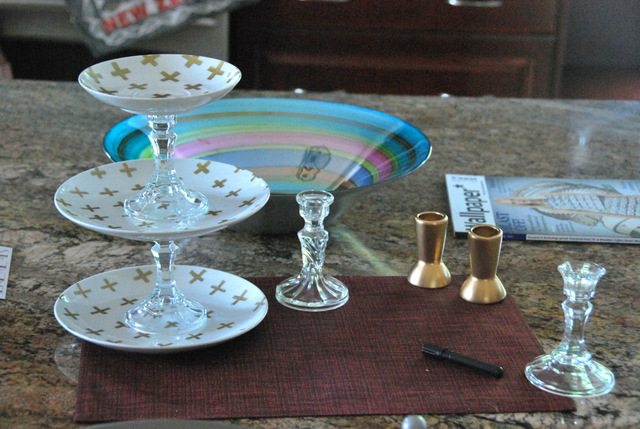 I forgot to take a picture of this step (bad blogger!!), but I just used this gorilla glue to glue the candlestick to the plate.
You just line the rim of the candlestick with glue, press into place, and leave to set for a few hours. I then applied a bit of extra glue around the seam where the two pieces meet for extra security. That gorilla glue is fabulous stuff though – these puppies aren't going anywhere.
Here is the small guy. Cute, right?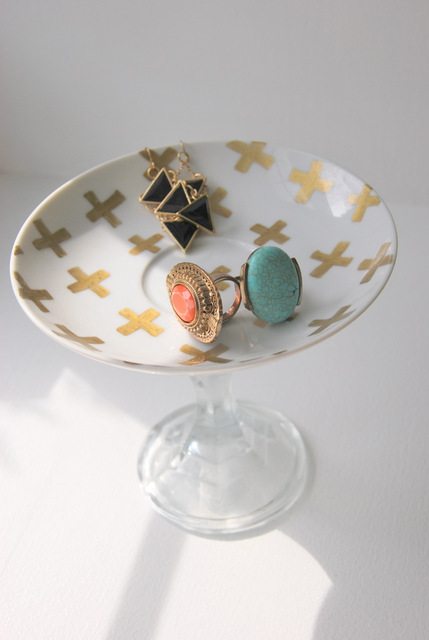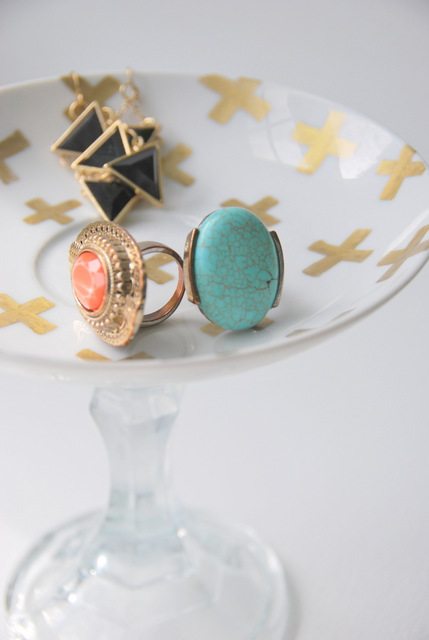 And the two-tier. Perfect for bigger items like necklaces or bracelets.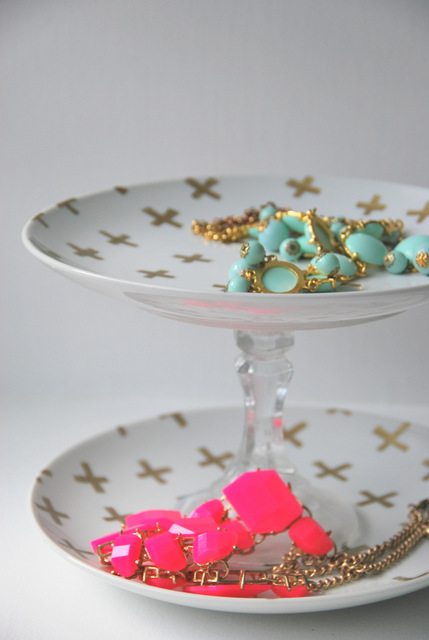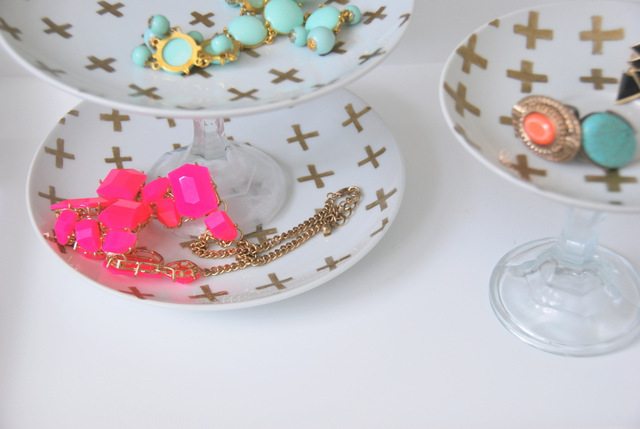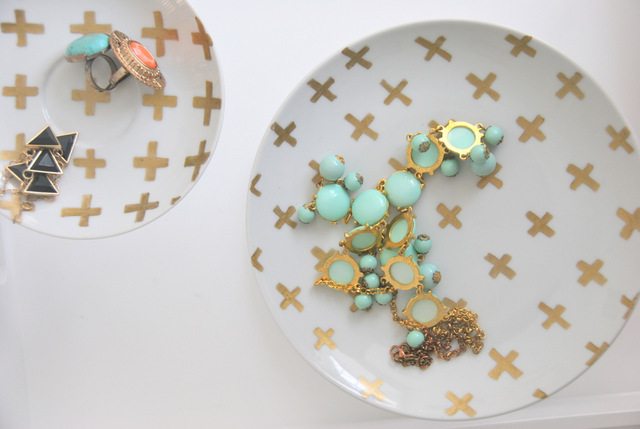 Obviously you could also use these for cupcakes or other little treats on a dessert table. You would want the desserts to be wrapped though – I wouldn't put food straight onto the painted surface.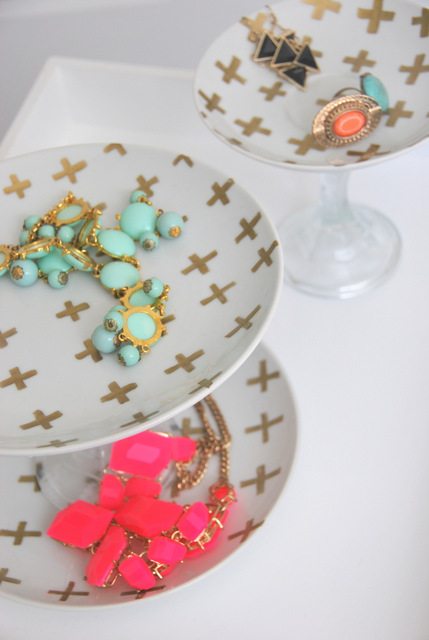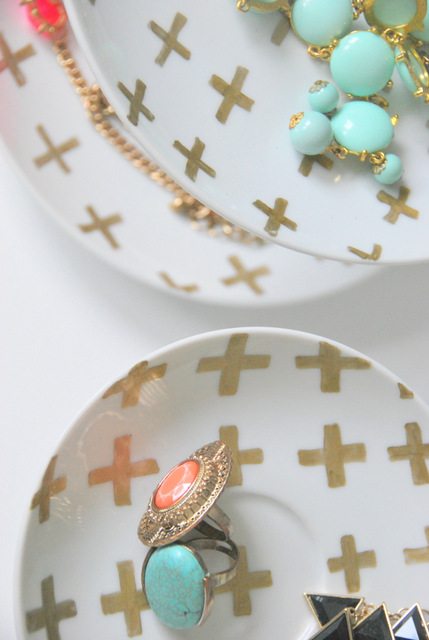 An easy project with such a sweet result. Plus it's nice to have my jewelry back on display again and not a huge jumbled mess!
How do you store your jewellery? Have it up on the wall or displayed on a shelf? I am dreaming about my future closet in our house and planning a serious accessories area. Can't. wait. 
Want some more jewelry storage ideas?
Head over to the DIY Project Gallery for a whole lot more where those came from!
And want to know where I get most of my jewelry from?
ETSY!!! Suuuuuuch great finds.
I bookmark my fave pieces over on my tastemaker page here.