Alright guys. This is an easy one. And if you love the glam-meets-country look, you're gonna love these gold mason jars.
I have an obscene number of mason jars. Just gathered over time for one reason or another.
I wanted to do something with them, and had some of my fave gold spray paint hanging around, so figured this would be a match made in heaven.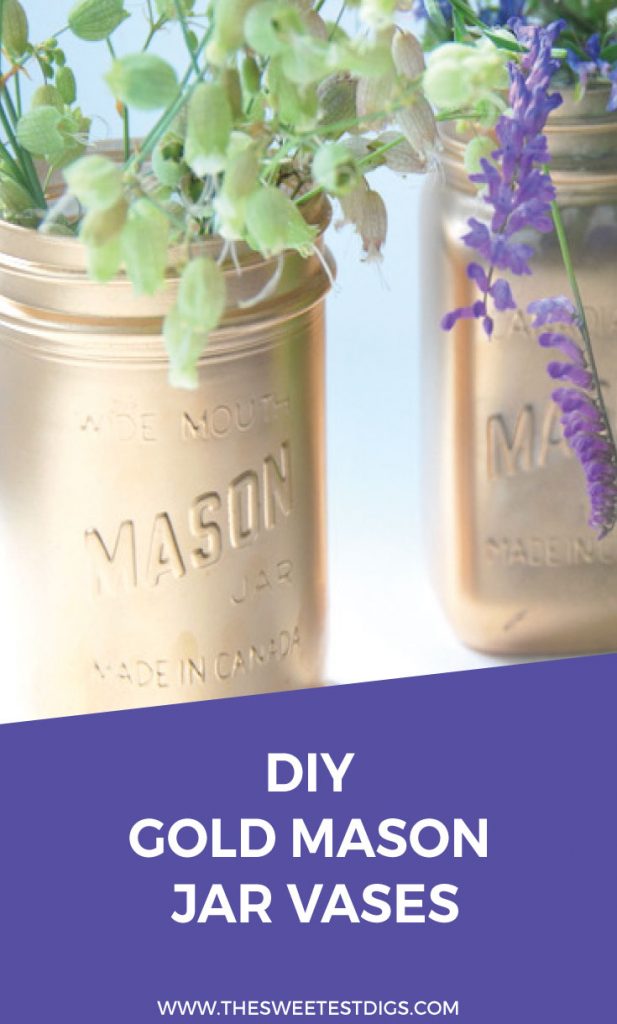 What You'll Need:
Step 1 //
Give your mason jars a rinse. You want perfectly clean, dust-free jars.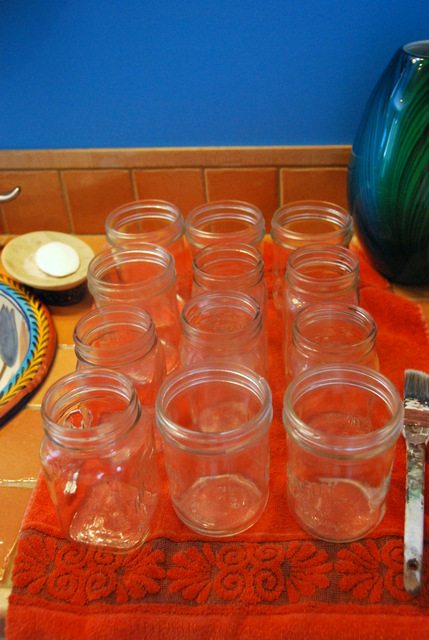 Step 2 //
Then I took them outside with my can of gold spray paint and got spraying.
I did 3 coats lightly and evenly. That's the key to spray painting you guys: thin and even coats. Don't get spray happy or you WILL end up with drips!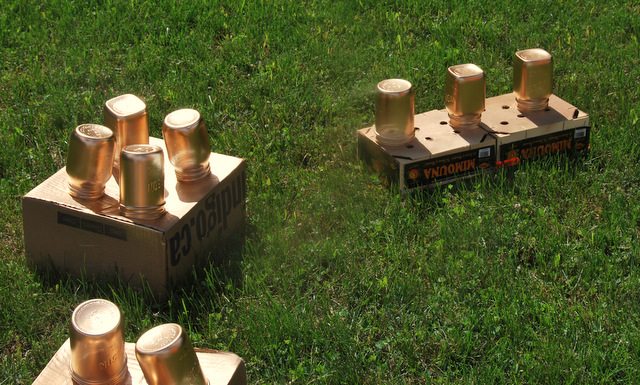 Then I went out on a little afternoon walk and grabbed some wildflowers. How pretty, right? These jars would look amazing for some budget-friendly wedding decor or a party, but even just some greenery picked in them totally makes such a happy little statement in your home.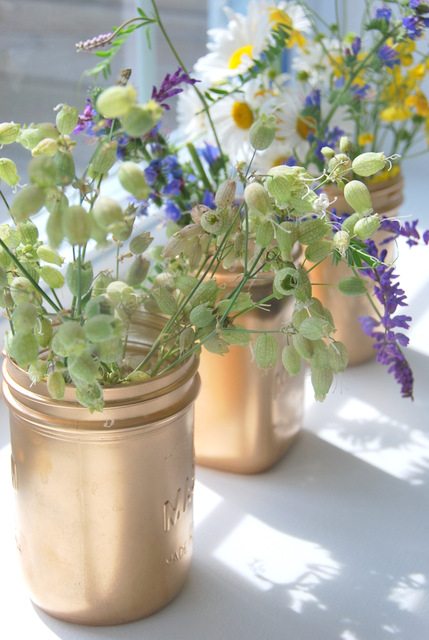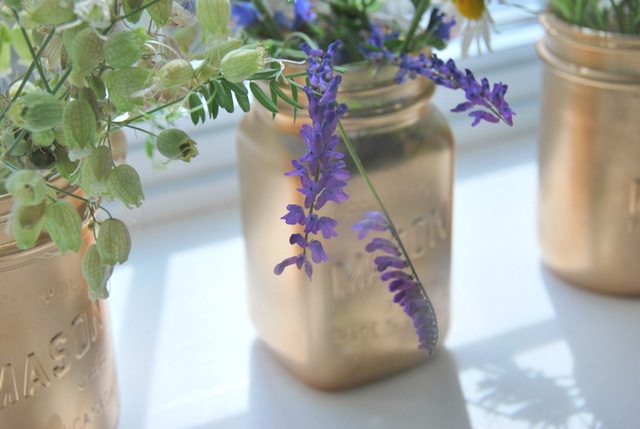 It's a really simple project, but I love the way they turned out. They have a nice sheen and would look amazing all lined up down a dining room table. I have a feeling these will be broken out for lots of dinner parties to come [update: two years later and I'm *still* using these lovely vases all the time!].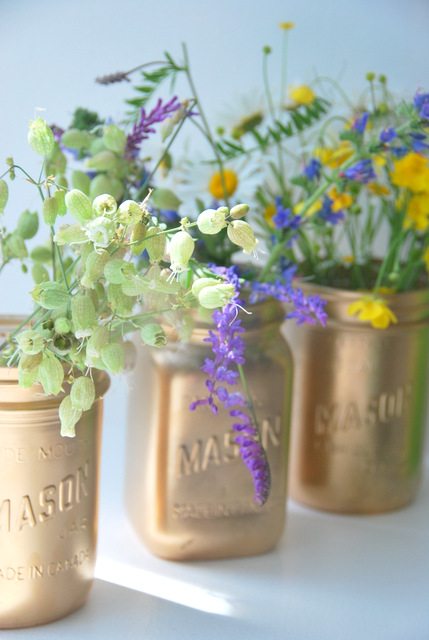 Just such a great way to use some lackluster mason jars that you might have kicking around.
If you want more projects, and believe me, there are about a zillion featuring gold spray paint (!!), head on over to the DIY Project Gallery.
I don't know about you, but I'm still on the gold/copper train. Not sure what will be touched with my spray paint can next…