I wanted to share the latest photos with you guys at our renovation site. Everything on the interior has been demo'd as you saw in-action in this post, and now that the debris has been removed (two huge dumpsters worth!) and everything cleared out, we were able to really get an idea of what this new ground floor space is going to feel like.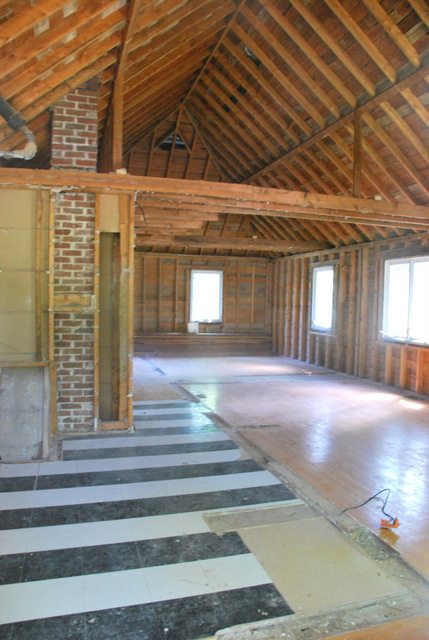 It's totally crazy to see it like this. The house already feels completely different. No more bedrooms, or hallways, or blocked off kitchen. It's just one big, bright and open space. There aren't going to be big lofty ceilings like you see in these pics because we are putting the second floor on, but still, it feels so much more opened up.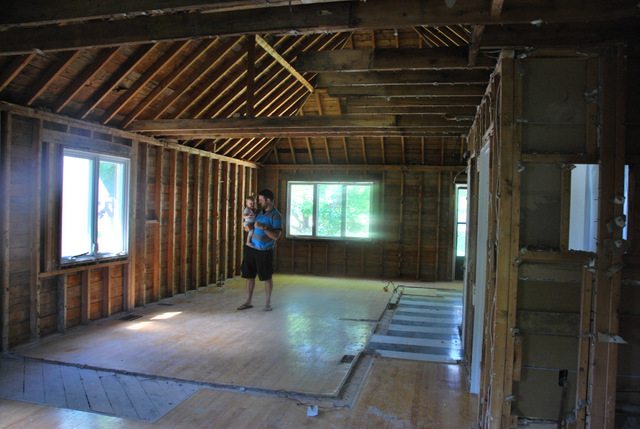 We were able to walk around and plan where we might put a couch, or our dining room table. Imagined walking through the new front door. Cooking in a kitchen that has a stove from this millenium (ha!). It's a trip. Remember? Our turquoise door, the front closet, and the kitchen!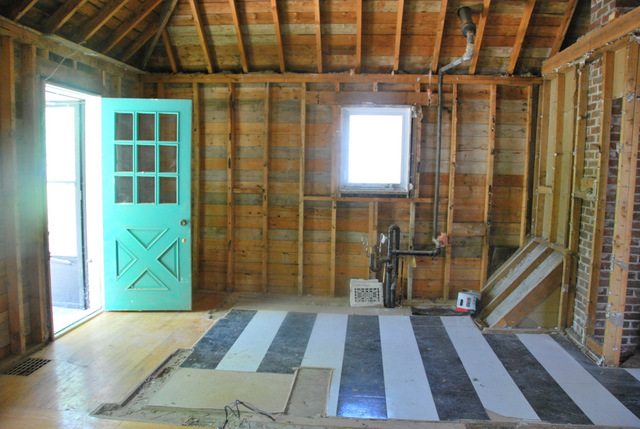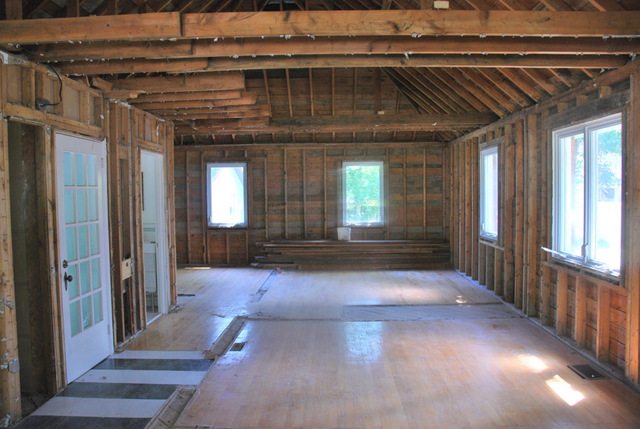 The bathroom somehow looks even more teeny tiny now than it did before. That space to the right of it (in the photo below) was Maya's nursery/our office. Already hard to believe.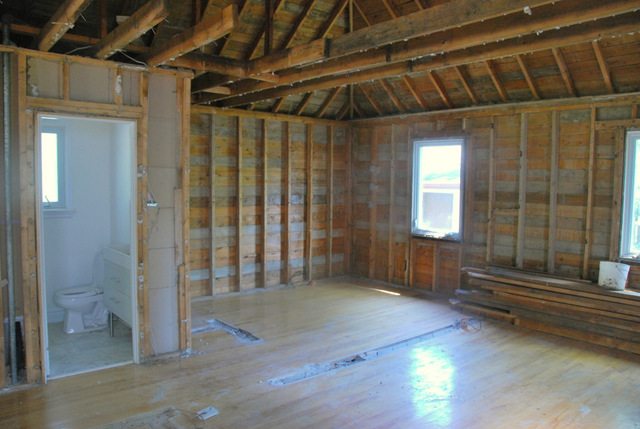 Up next? The guys are about to start peeling off the brick from the facade, remove the roof, and tear down the free-standing garage. There is no way we could be doing this part of the work ourselves, and we feel great about the experience and knowledge that our contractor and his team are bringing to the project.
If you happen to be a reader from Australia and have done any building projects, you might have gotten your industrial and building supplies at Gotstock. They are a well-priced online retailer that supply all kinds of things from electrical supplies, to tools, to hardware. They generously sponsored today's post – so thanks Gotstock! And as usual, thanks to any of you readers who support the brands who support this blog. Love love.
Nothing like a construction site to get you all pumped up. Any of you demo'ing anything lately? It's way easier to see the vision when everything has been cleared out, I find. Like a fresh slate.