A new niece arrived into our lives a few weeks ago – little miss Mae. She is so sweet and cuddly and we are smitten. Her parents' are Dan's younger brother, Doug, and his wife, Ginny. They also happen to be some of our besties and live in the same neighbourhood as we do (we talked up the neighbourhood for years to them, so when they finally came back to Ottawa they were sold!).
Anyway, Ginny is a superstar decorator and always makes her places feel beautiful and welcoming. Little Mae's room was no exception.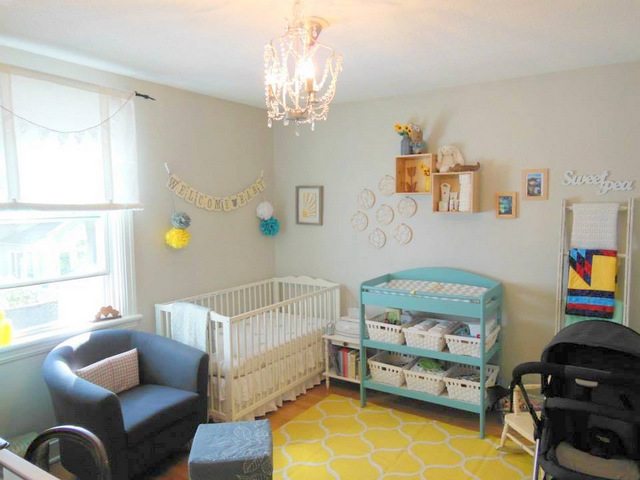 The room was already painted a soft greige colour, and so Ginny added in elements of white, grey, yellow, and robin's egg blue. A pretty and soothing palette.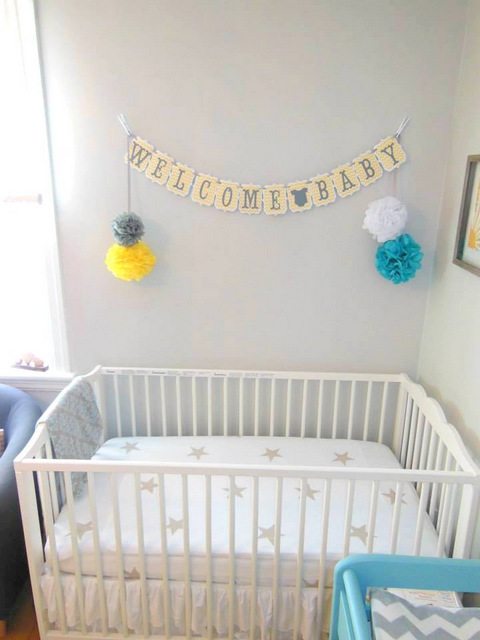 Everything was done by hand. They painted a bunch of furniture (the blue is 'Provence' by Chalk Paint® decorative paint by Annie Sloan), sought out vintage-y pieces, and put up cute artwork. Those lace-filled embroidery hoops were actually from Ginny and Doug's wedding decor!
Oh and most of the "big" pieces in the room (crib, rug, chair, etc) are from IKEA. Just another demonstration that you don't need a big budget to create a lovely looking space!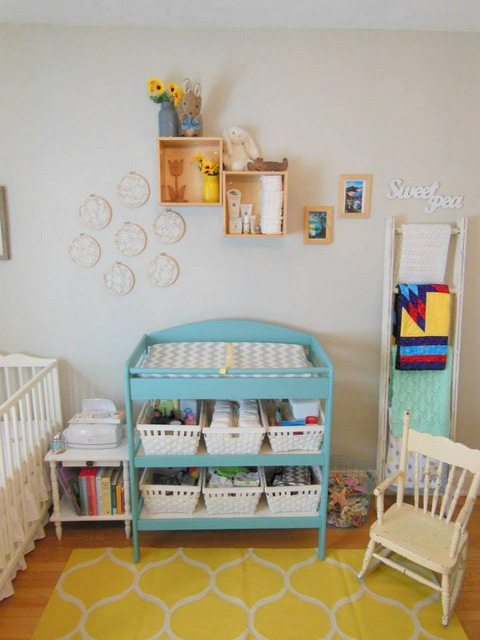 So – remember the vintage frame that I kitted out with wire to hang photographs from a few weeks ago? This guy (see that post here)?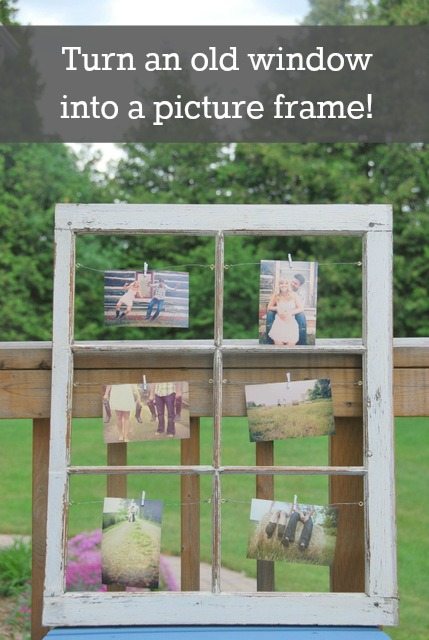 Well, I gave it a coat of Annie Sloan Chalk Paint in 'Provcence', which I knew would be perfect for the room.  Ginny's 30th birthday was around the corner and I suddenly realized that the frame might make a really sweet gift for my vintage, rustic chic – loving sister in law.
I had some 5×5 photos of Ginny, Doug, and Mae printed and popped them into the frame. The great thing about this type of frame is that they can switch out the photos to newer ones of Mae as she grows into a little girl. Maybe even put some of her pieces of artwork in it down the line.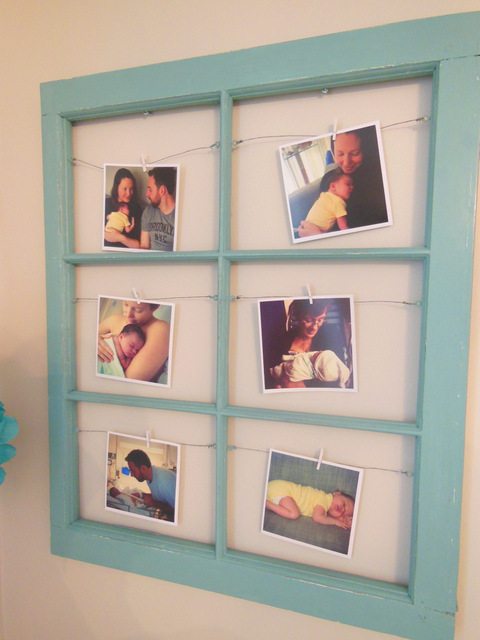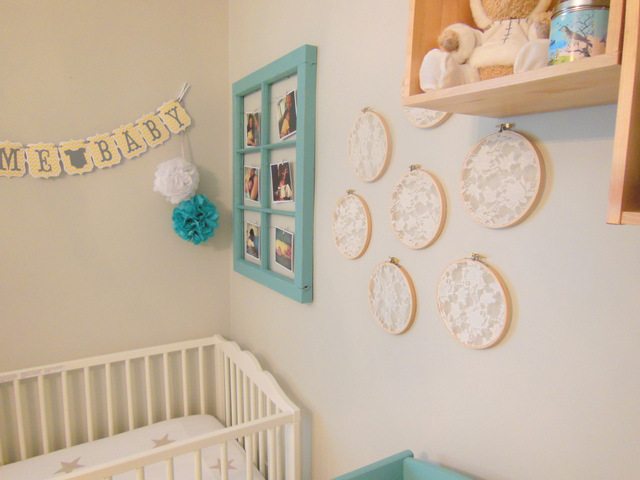 Sweet nursery, right? What's your favourite part? Mine are the embroidery hoops and crates on the wall.