Try making this simple DIY watercolor wall art hanging at home to add some Anthropologie style to your décor without breaking the bank.
Anthropologie is one of my favorite places to shop for home décor. And luckily, there are several ways you can create your own Anthropologie-inspired décor at home. I spotted a watercolor wall hanging that I knew I wanted to try to hack!
Supplies for a Anthropologie Inspired DIY watercolor wall art:
Whether you love the look of this brass Anthropology wall hanging or just want a simple way to display your favorite artwork, making this DIY project is perfect.
All you need are a handful of supplies to put together this simple watercolor art display:
Watercolor Palms (PDF): Click to download my printable watercolor art to create an easy wall decoration with no artistic skills needed!
Brass strips: Use bendable brass strips to decorate the top and bottom of your watercolor artwork to create a simple way to display your favorite printables.
Ribbon: Hang your printable wall art using ribbon to make it simple to display your artwork on the walls of your home.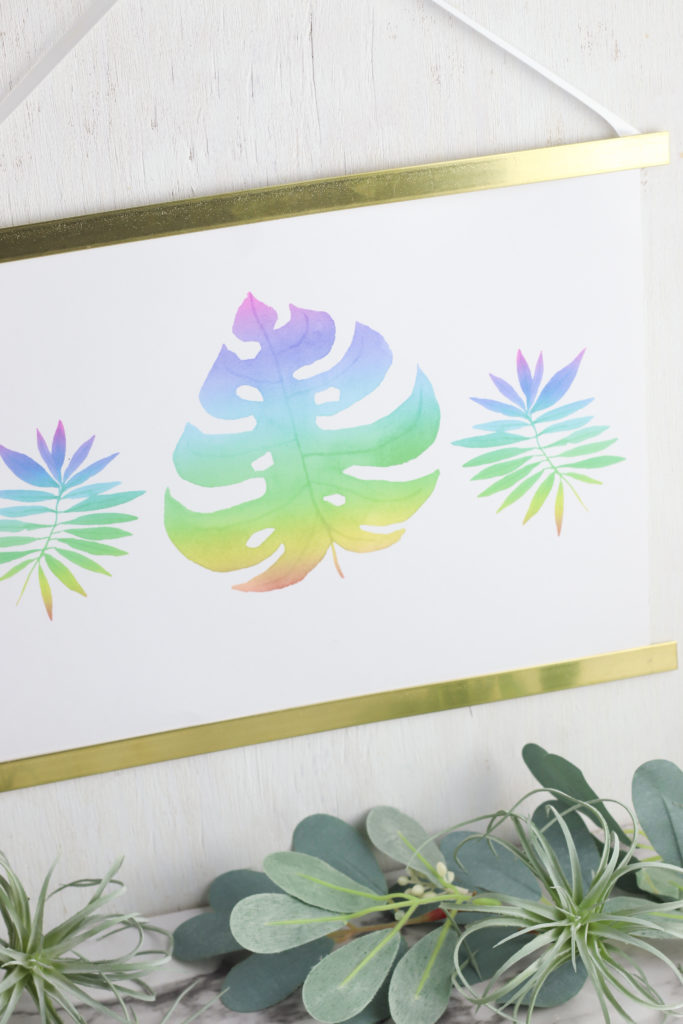 How to Make an Anthropologie Inspired DIY Watercolor Wall Hanging:
This simple Anthropology art project is a great way to add minimalist style to your home without paying the store's high prices. Follow these easy steps to create your own Anthropology knockoff at home.
Step 1: Print Artwork
Start by downloading my Watercolor Palms and printing it on heavy cardstock. Using heavyweight cardstock will ensure your printed watercolor art stands the test of time.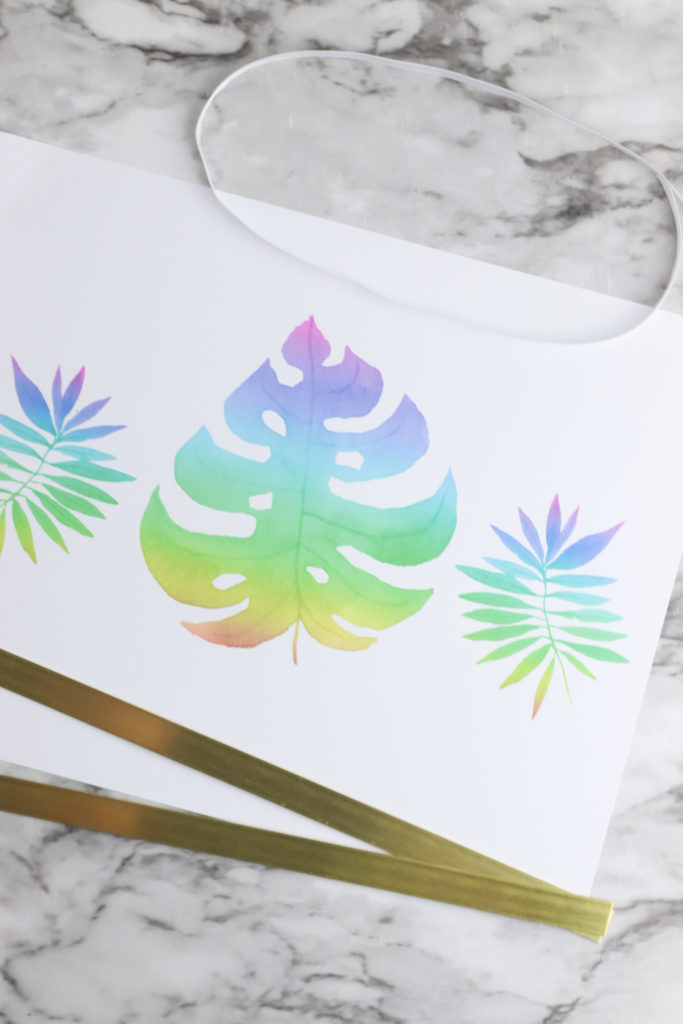 Step 2: Glue Top
After printing your artwork, flip the page upside down and glue one brass strip to the top of the page, making sure the art is centered on the metal piece. You can use your hot glue gun or super glue to attach the page to the metal strips.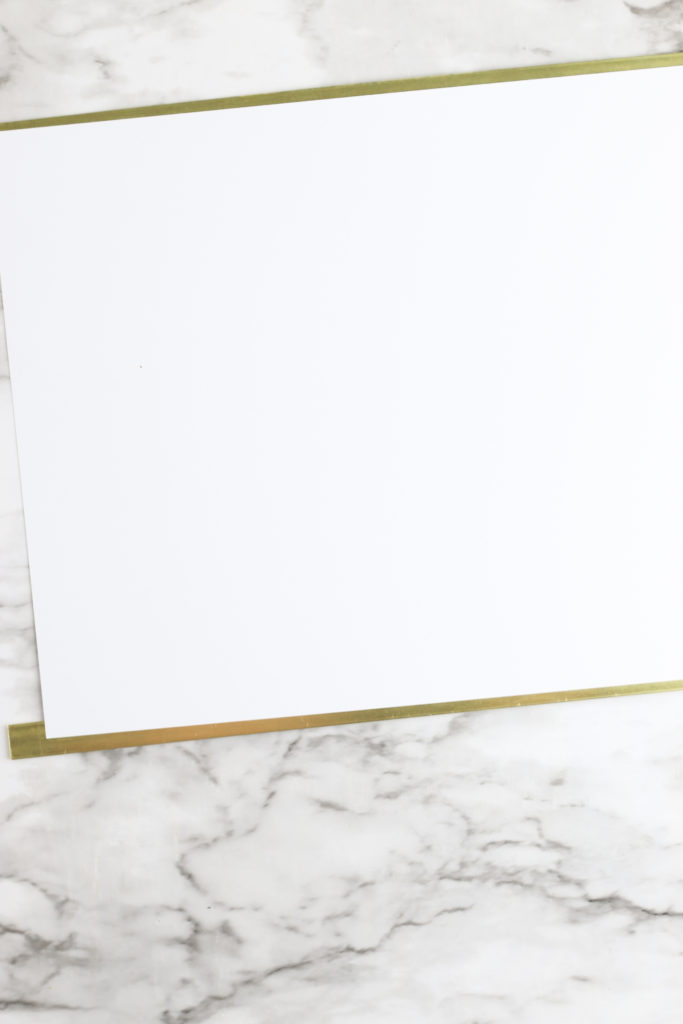 Step 3: Glue Bottom
Next, center the bottom edge of the page on another brass strip. Glue the page in place.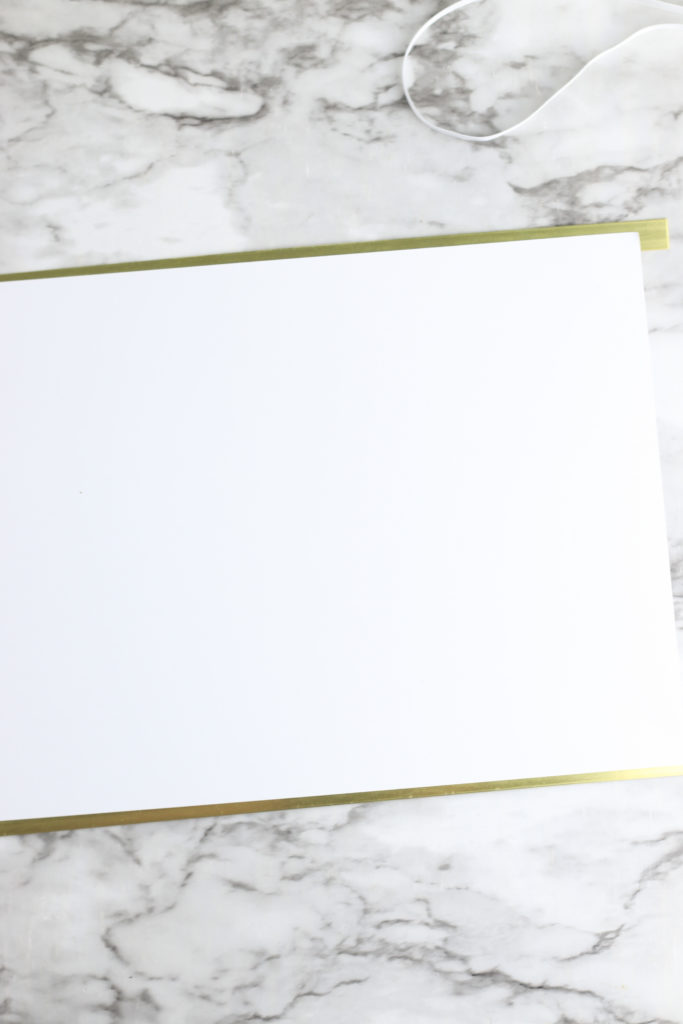 Step 4: Finish with Ribbon
Finish your artwork by gluing a piece of ribbon to the top brass strip. Place a drop of glue on the end of the page and press the end of the ribbon in place. Hold until the glue dries. Cut the ribbon to the length you want your hanger to be, then glue the other end of the ribbon to the other side of the metal piece.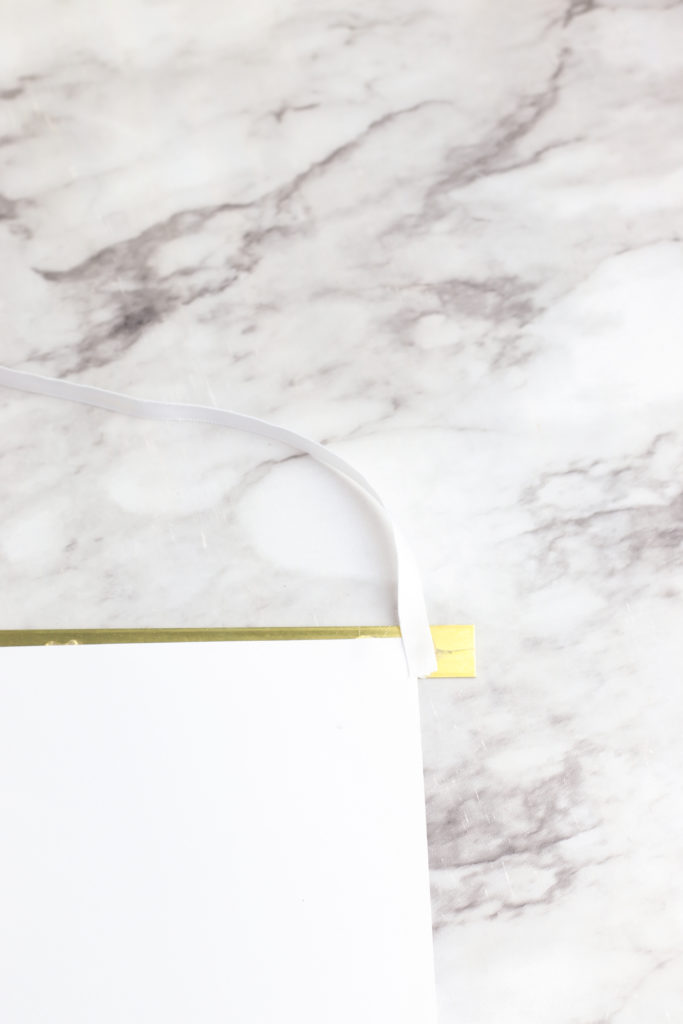 Step 5: Hang!
Hang your artwork on your wall using a nail or hook to display your watercolor painting in any room of your home.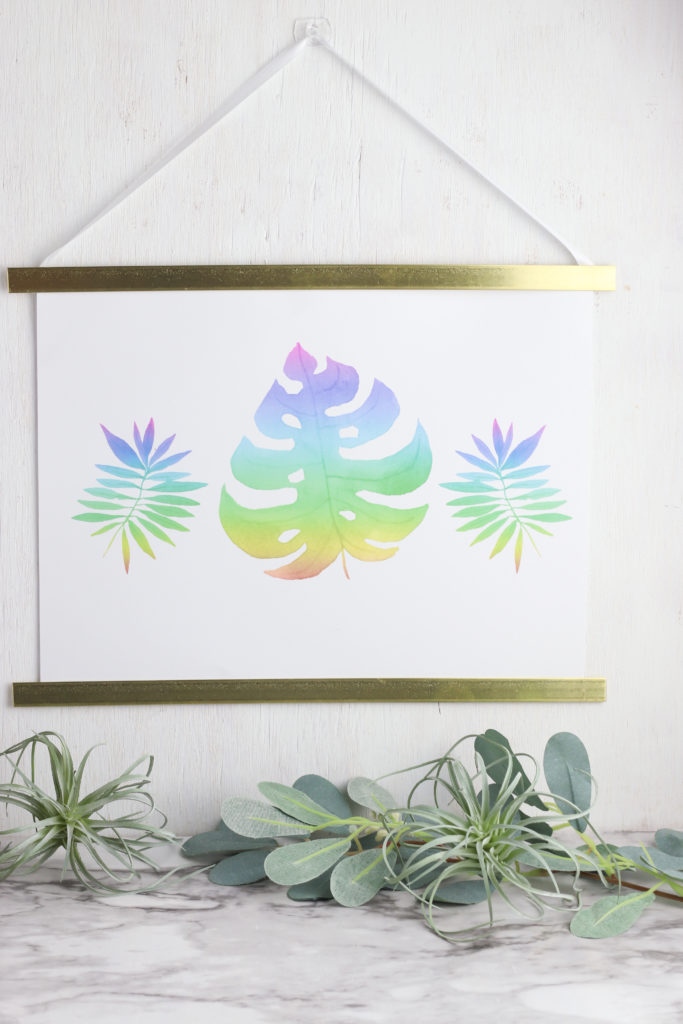 Looking for More DIY Wall Hangings?
Start with this cute macrame rainbow wall hanging or check out these other DIY wall hangings to decorate your walls on a budget.
Pin For Later!