I love making Christmas ornaments. I grew up getting one from my parents' every Christmas, and I usually did a handmade one or two (or five!) each year, too. I have quite the little collection, as you can imagine. Anyway, I have continued the tradition on in adulthood, and am now super psyched to start giving Maya ornaments and eventually having her make them too.
I had been itching to use wood slices for a project, and thought they would make perfect ornaments. I have started seeing these  pop up all over the place during the last week or two … seems that a lot of us had the same idea! Since we didn't have a log to use, I bought some ready to go slices from the 'Rachaels Scraps' shop on Etsy.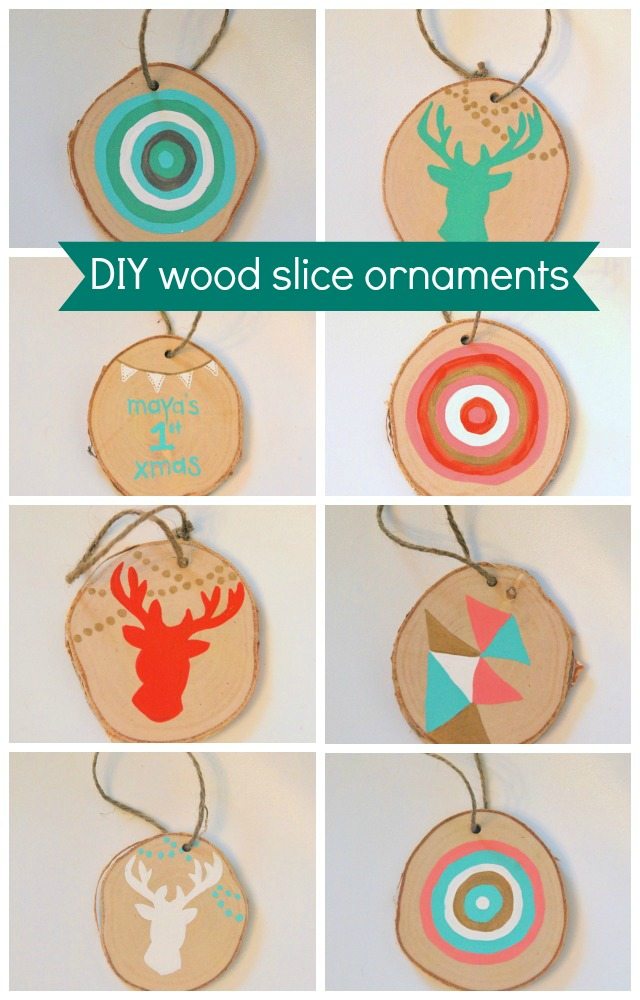 They were really nice and smooth, with rustic birch bark around the edges. We drilled a small hole at the top of each slice before getting started to loop some string through for hanging.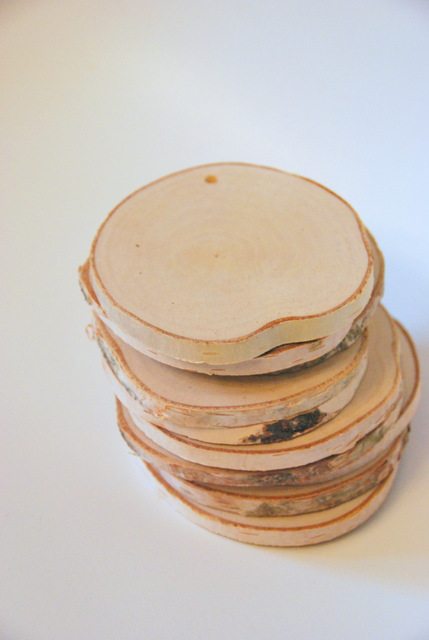 It was a super easy project. I just pulled out some acrylic paint, a small brush, and started playing. Some deer heads, some circles, some triangles …whatever! Please don't mind the yogurt container and empty breastmilk bottle laying around…. this is a true representation of what the house can look like these days! #keepingitreal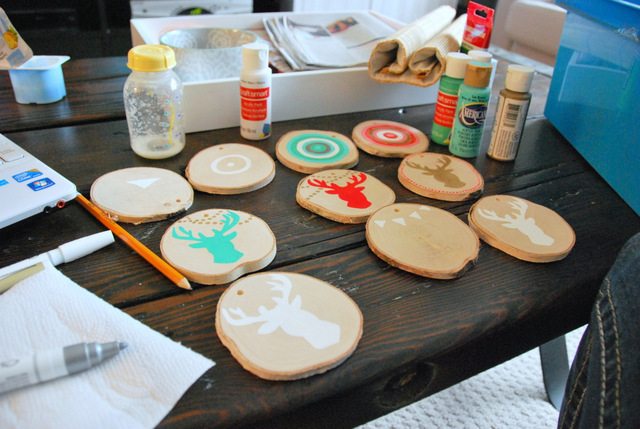 I used some jute string I had leftover from other projects to loop through the holes.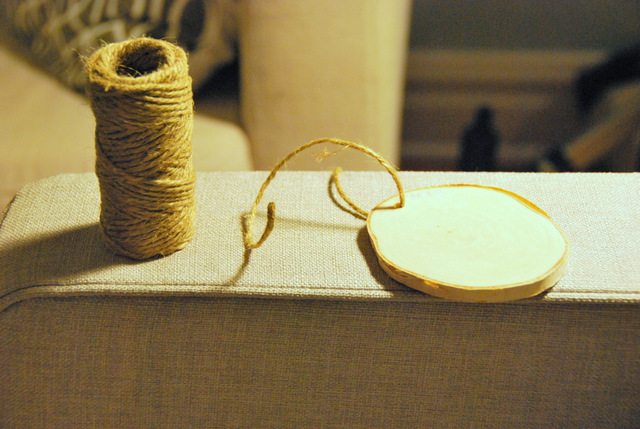 And that was it! I didn't bother with a sealer coat, as it was already too chilly outside to do any spraying. I also don't think they need one, as they will only be pulled out and used for such a short time each year. [update 1 year later: it's true! no sealer needed – none of these have chipped]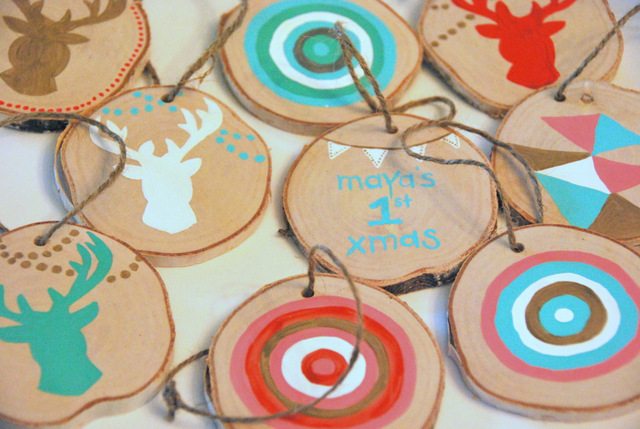 Cute, right? 
The deer head ones I drew out in pencil before painting, while the circles and triangles I free-handed.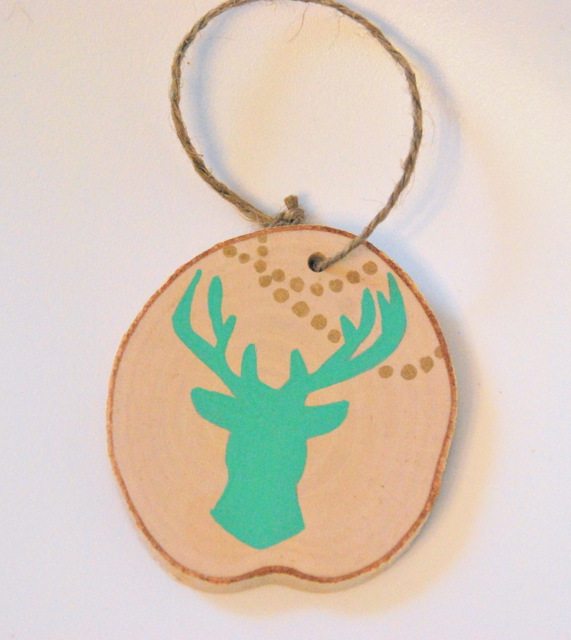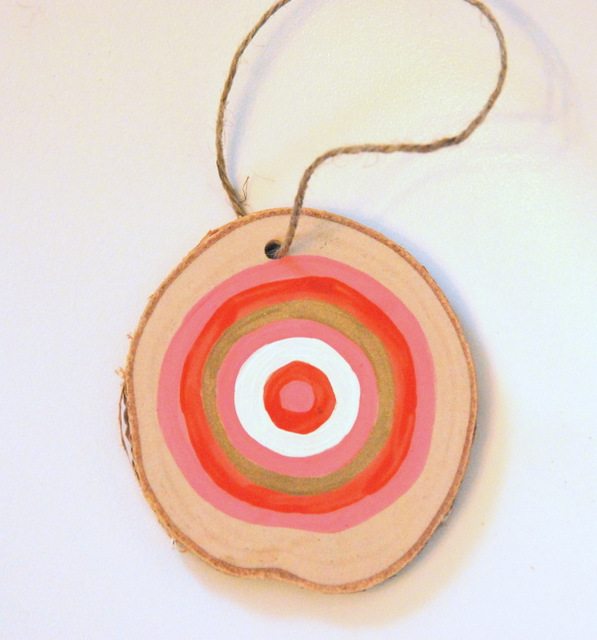 Oh and Maya's ornament? This personalized one to commemorate her first Christmas.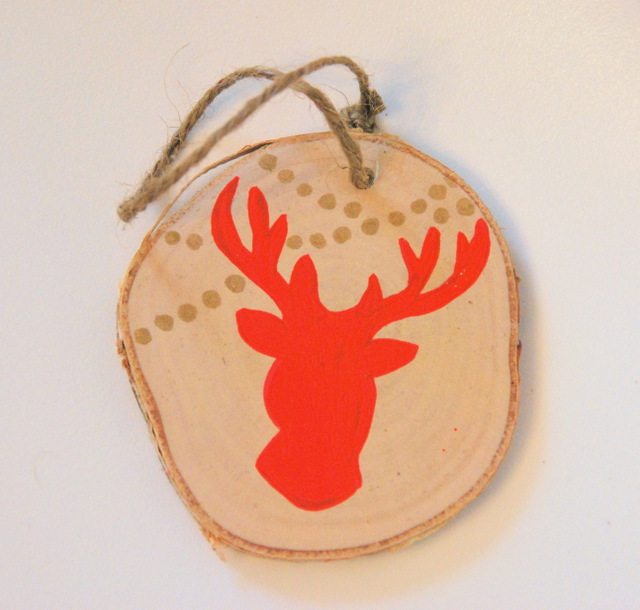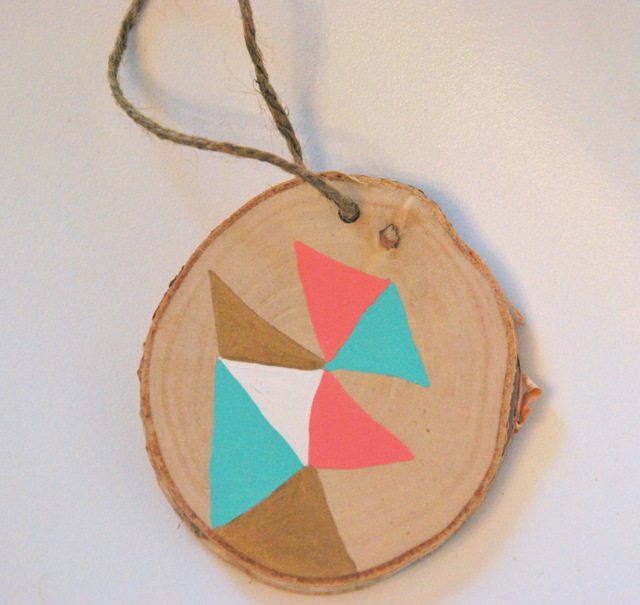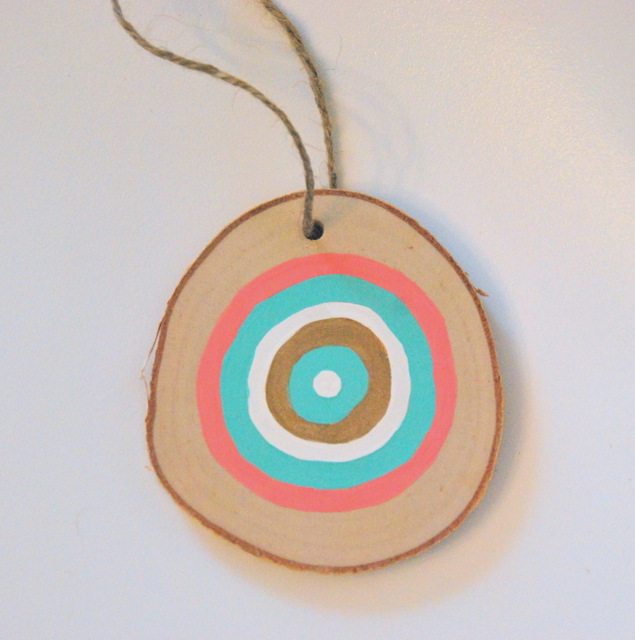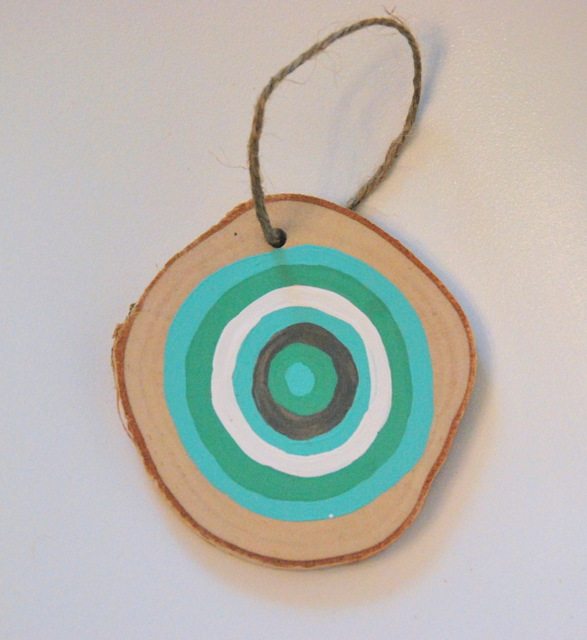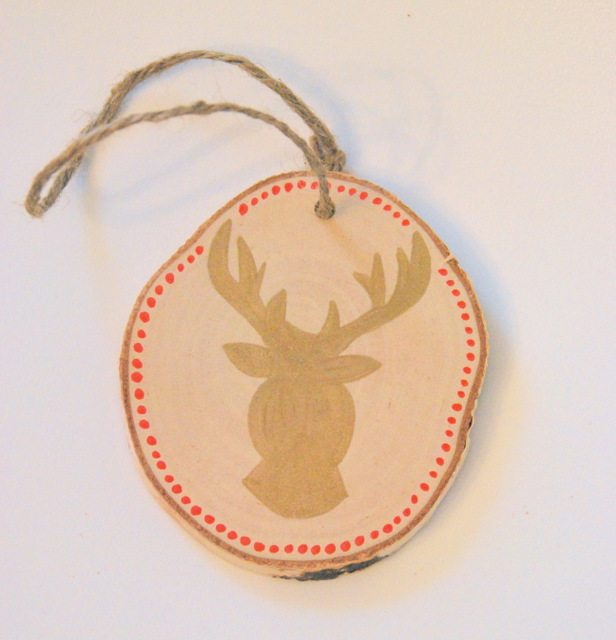 Of all the ornaments I have made, I think these ones might be some of my favourite, for sure.
Are you guys making ornaments this year? Any favourites? I saw some folks do chalkboard paint on wood slice ornaments and they turned out super cute too. So many ideas on Pinterest – you can follow my Holiday board here!