I hope you guys are all having a wonderful holiday!
We had a lovely Christmas day yesterday — we ate fabulous food, did lots of laughing, opened such thoughtful gifts, ran around with the kiddos, sipped daiquiris on the beach, gave our little girl lots of kisses, and rounded it off by playing a great game of scrabble while watching Love Actually.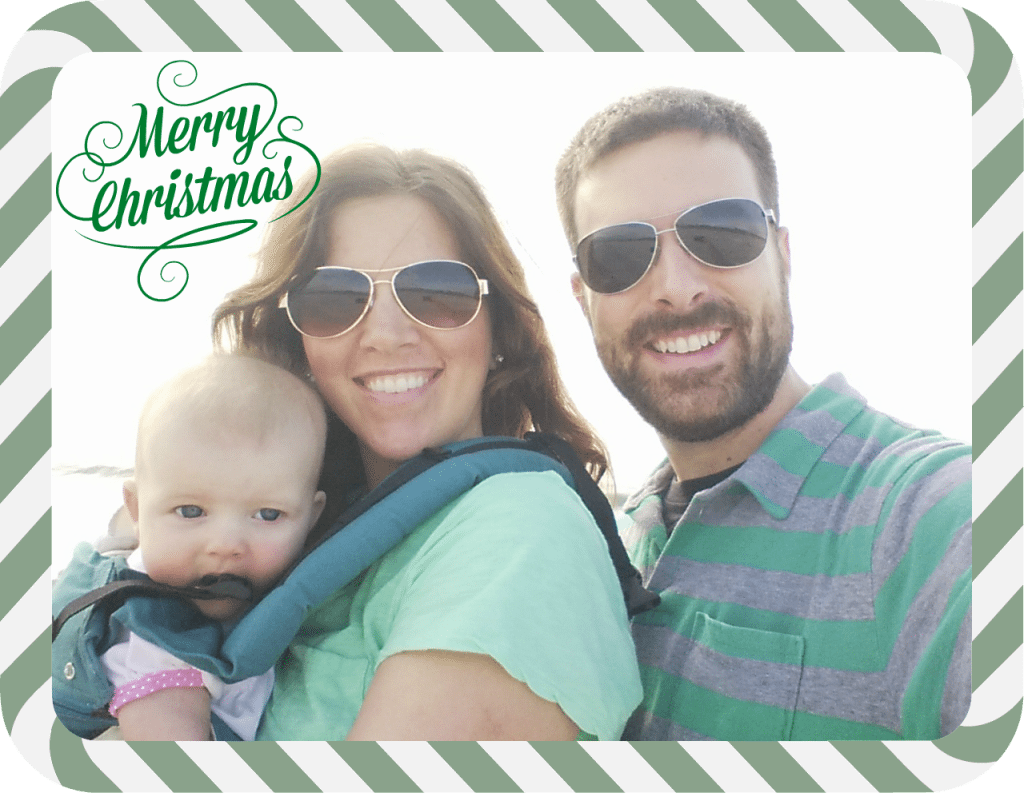 a selfie from the beach
We are soaking up the last rays before we head back home (where the Christmas celebrating will continue with my family!).
I hope you are all making some happy memories with your loved ones. I am feeling so overwhelmed by what a wonderful year 2013 was for me and my little family, and I hope you are feeling the same way. Thank you for popping by this little corner of the internet – I am so grateful for all of you! Sending you tons of holiday love and best wishes for a healthy, happy, and adventurous 2014. I'll see you back here in the new year!