I received an email a few weeks ago from a reader, Elaine (also from Ontario|!), about a bathroom she recently made over. Elaine was inspired by the vanity that we built in our bathroom (you can see that here), and wanted to show me how hers turned out. I totally loved the bathroom, so I thought I would share it with you guys!
Here is the before – dated, and oh so beige.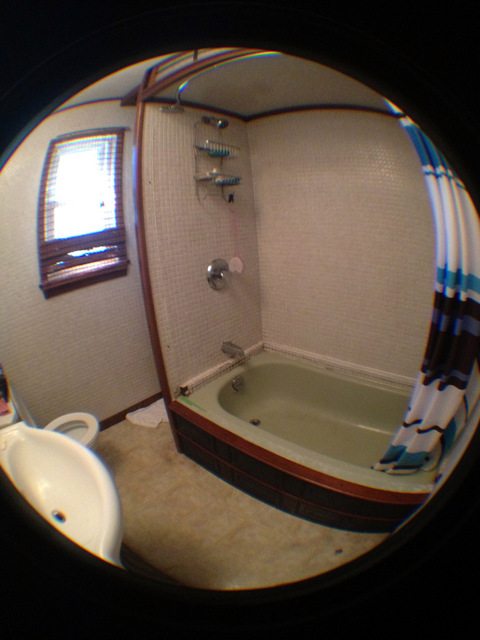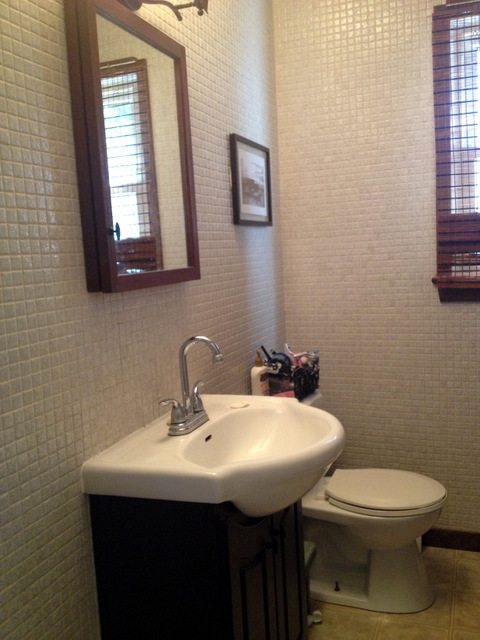 Unlike in our bathroom, the Godmorgon vanity base from IKEA fit in her space but had to be cut down to be slightly more narrow (it could only be 15″ deep). The drawers also had to be cut down a bit to accommodate the sink drain. Elaine used the same legs like we did, and then added some similar modern slim hardware (hers came from here).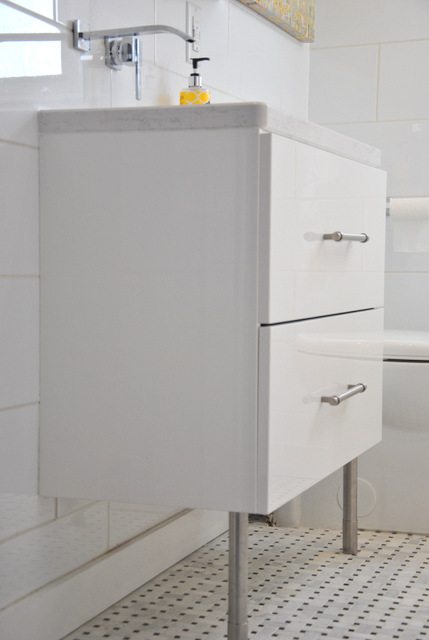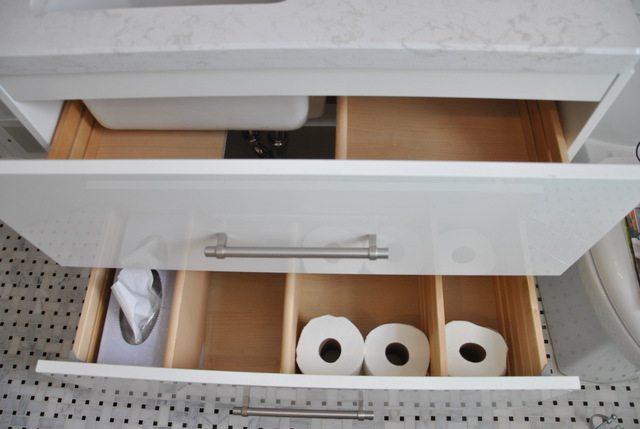 See the sink? Well it is an antique lab sink from Queen's University that Elaine found at a local architectural salvage spot (here). Cool eh? I love details like that that give rooms so much character. The counter top is the ever popular Cambria Torquay quartz (a carrara marble lookalike).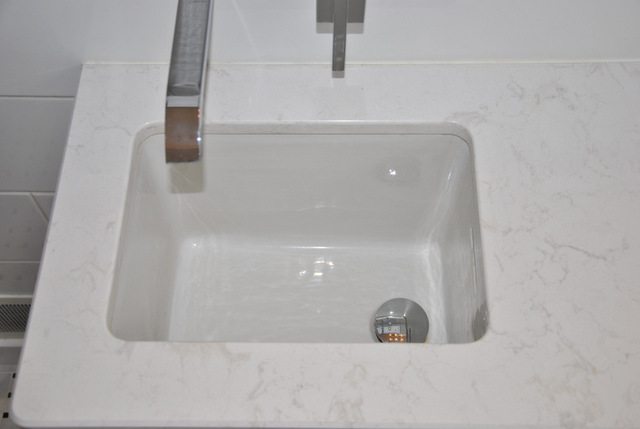 I love that floor, don't you? I'm crazy for those vintage-inspired patterned tiles.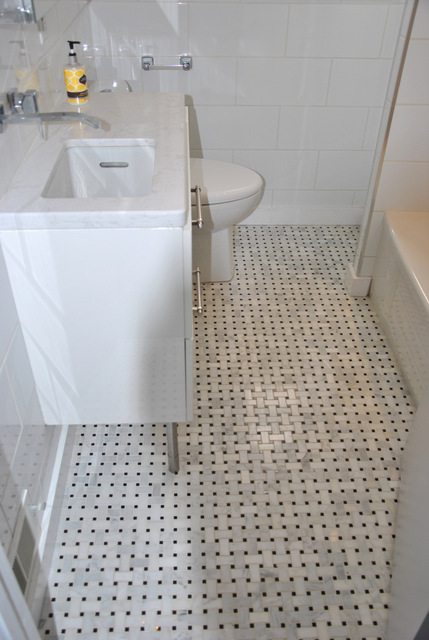 Some clever storage solutions are important in tight bathrooms like this one. Elaine snuck some drawers and cabinets in this little nook.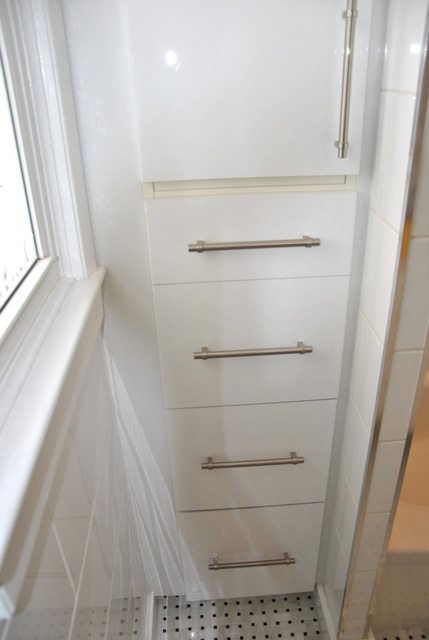 The whole bathroom was about $6000 in materials and labour (most of the labour was done by Elaine herself!). Oh and the bathtub? Elaine got it for free on freecycle. Love that. Elaine is a kitchen and bathroom designer, and has her own facebook page here.
It's pretty eh? I'm adore a vintage-meets-modern bathroom in a white and grey palette like this one. What do you think? Thanks for sharing, Elaine! If any of you have a room makeover or DIY you'd like to share, I'd love to see it!