You might have noticed that I have started to post some recipes for some of the homemade products I have started to make around our house – Dan's beard oil, or our body wash – for example.
Over the course of the last year, I have done a pretty big transformation in our home, trying to make my own products everywhere I can to save money and get rid of any toxins we were inadvertently using on ourselves or around the kids. I've been going through drawer by drawer, product by product, trying to make the switch to a toxin-free home.
I don't even want to tell you how many cleaning products I was able to trash from our pantry!! It was crazy.
And I was actually buying most of my products already from health food stores, but even many of those had super crappy stuff in them (like "fragrance" – which can be full of toxins that companies don't have to disclose on their ingredients list!).
What started this whole thing for me was attending a workshop about the use of essential oils.
I had heard various people talk about using essential oils, and had even bought one or two at a health food store, but I had no idea really why or how to use them. Then I got an invite to a Young Living essential oils workshop that a friend was hosting. I'm going to be totally honest, walking into that workshop I thought everyone was a quack. I was SO skeptical, figured people were just out to make money (pyramid scheme style), and thought that the oils were overpriced.
However, a few hours later after hearing the hosts talk about how the oils had changed their lives, I was definitely intrigued. This didn't seem pushy, and the hosts were just so genuine in their recommendation. They felt better, had a more natural, healthy home, and got a lot of joy out of using oils.
It was enough to convince me to try them. I placed my order for the Young Living Premium Starter Kit shortly thereafter, and slowly over the course of 6 months started integrating essential oils into different parts of our lives.
Let me tell you, I'm a total essential oil user now!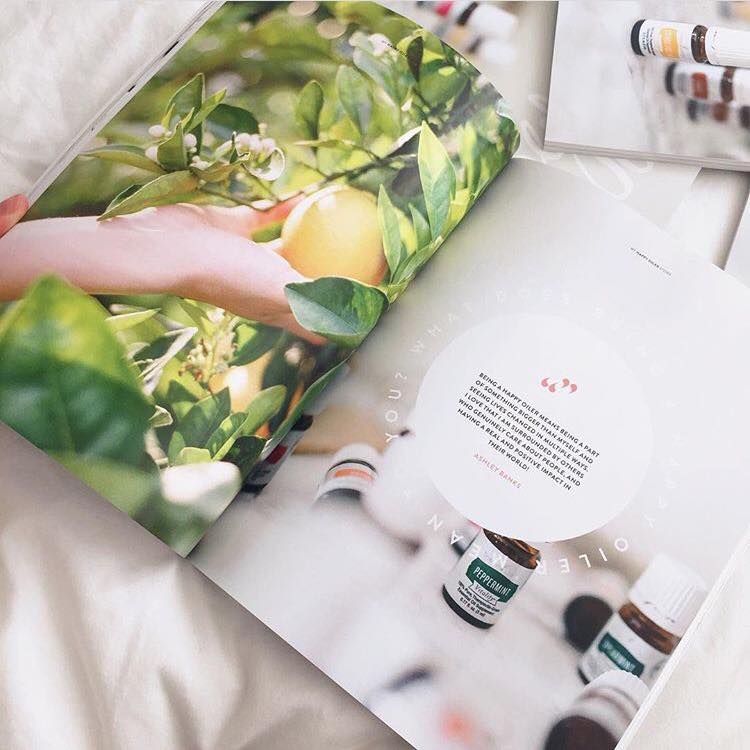 Why?
We all feel great, my skin has never been better, I'm making all kinds of products MYSELF so I know what exactly is in them (and our drug store bill is way down – we haven't bought creams, face or body soaps, vaporub, cleaning products, or even tylenol/advil in such a long time!), I'm not worrying about toxic chemicals around my kids (I have gotten rid of sooo much junky stuff that was lurking in our home!), and I just feel like I have created a healthy home environment for my family.
Honestly, I could go on and on about how amazing these oils have been for us. Believe me, my husband and friends hear me talk about it alllllll the time. I'm officially obsessed.
Here is a little activity for you: Download the "Think Dirty" app on your phone (it's free). Then go into your bathroom and scan the products in there. Dude, it's scary. There are so many toxins in the products we use on a daily basis. I know that there are toxins everywhere – from the furniture we buy, to the materials used to build our home, to the pollution in the air – but if I can make a different on the products that we use in our own home on a daily basis, I'm doing it.
There is also an empowerment that comes along with knowing how to make your own cleaning products, hygiene products, beauty products, wellness products, and more. I guess it's sort of the same reason why I love DIY projects in general. Being able to know exactly what is in all of that stuff, save some money, and know that I'm creating the healthiest options possible is an amazing feeling.
I now make: hand soap, body wash, our household cleaning products, face serum, Dan's beard and face oil, my fash wash, the kids shampoo, lip balm, body butter, and a tons of wellness roller bottles for helping with things like boosting immunity, headaches, allergies, muscle pain, kids boo-boos, sleepytime, and more (you roll them on to your body to get the benefits of the oils – I'm sure you've seen products like these at the health food store or from somewhere like Saje). And that doesn't even get into the diffusing of oils that I now do pretty regularly around the house.
It's been amazing!
I hopped on a Facebook Live stream here recently so that I could tell you a bit more about the essential oils and how I'm using them throughout our home.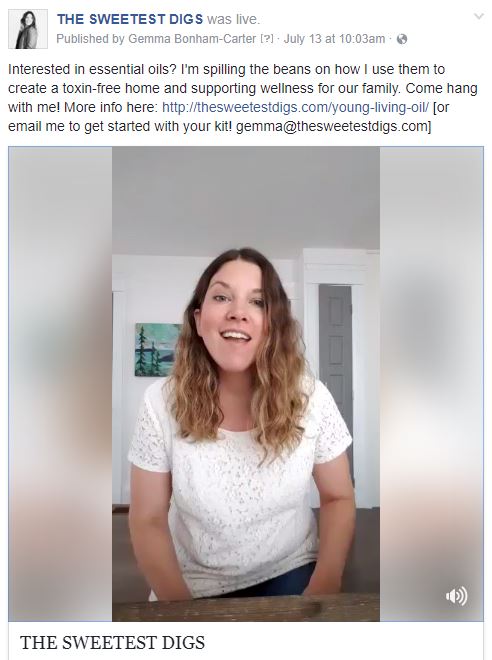 If you have any questions about essential oils, send me a note! I love chatting about this stuff :)
Email: gemma[at]thesweetestdigs[dot]com.