The week after a long weekend always feels rushed. Friday is here before I know it, and half the things on my to-do list didn't quite get done.
I've been in crunch mode lately because I'm launching a brand new online course to my readers over at GemmaBonhamCarter.com that is all about how to create and launch an online shop selling physical products (like what I do over in my Etsy shop). I have had so many people ask about how to do this, and so I'm thrilled to be teaching it! If you happen to be a blogger/online entrepreneur – or want to be one (!!) – make sure you get on my email list and join our Facebook Group so you can stay in the loop.
I didn't write a post about it, but I snagged this seen-better-days outdoor sofa from a local freecycle group, gave it a coat of black spray paint, and it's made our front porch SO much more comfortable. I need to give the cushions a good clean (they don't zip off, so I need to use an upholstery vacuum/cleaner), but I'm totally digging it. I put the baby gate up to block off the steps and basically create a little outdoor zone. I brought out play-doh the other day and set James and Maya up with it, and literally sat on that couch and read my book for a solid 45 minutes. #parentingwin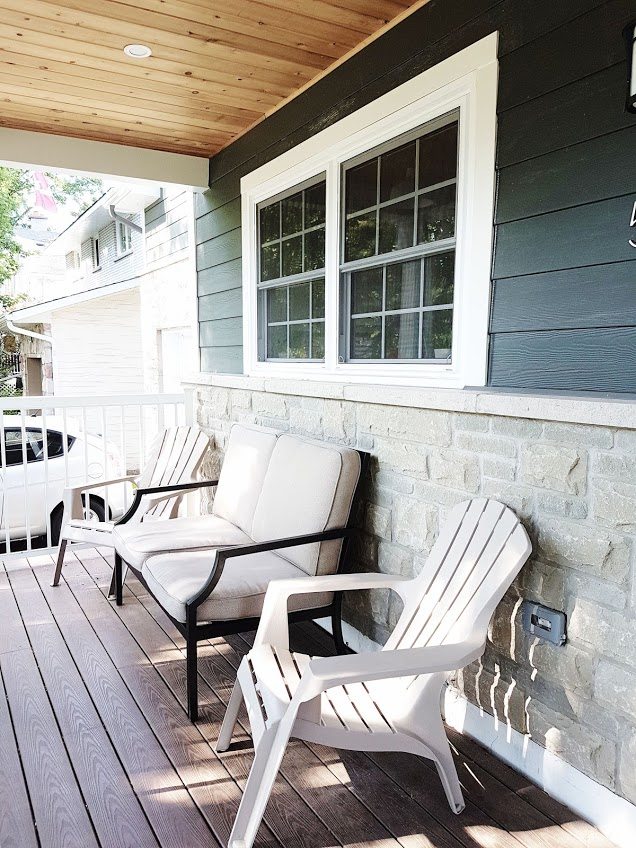 It's Sunday evening, so you know what that means – The Creative Gallery! If you're new to The Creative Gallery, it's an amazing weekly event where bloggers and readers can share their latest projects.
---
The Creative Gallery
Hosted by:
Kristi at Making it in the Mountains
Emily at Our House Now a Home
Sarah at Making Joy & Pretty Things
Kelly at North Country Nest
Erin at DIY Passion
Me at The Sweetest Digs!
---
Here's the latest from The Sweetest Digs this week:
I rounded up my top 10 bachelorette party gift ideas. There are some REALLY cute things (like those floral robes – how I wish those had been around when I got married!).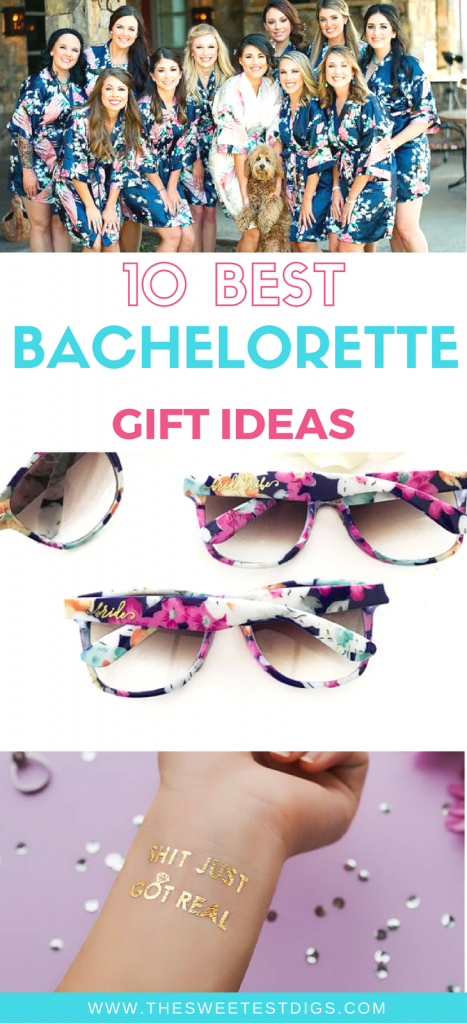 I launched a whole collection of cosmetic bags in the Etsy shop this week. I'm dying over how cute they are.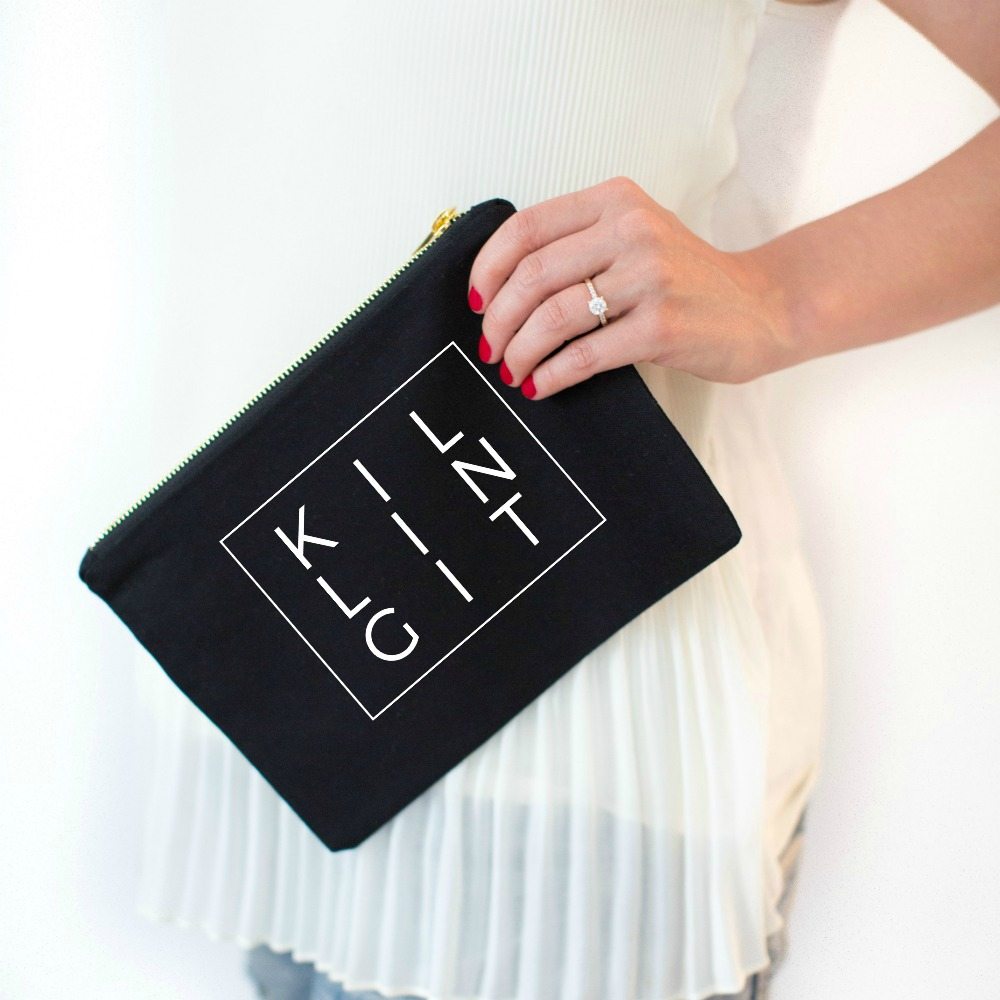 [Snag the Killing It pouch here]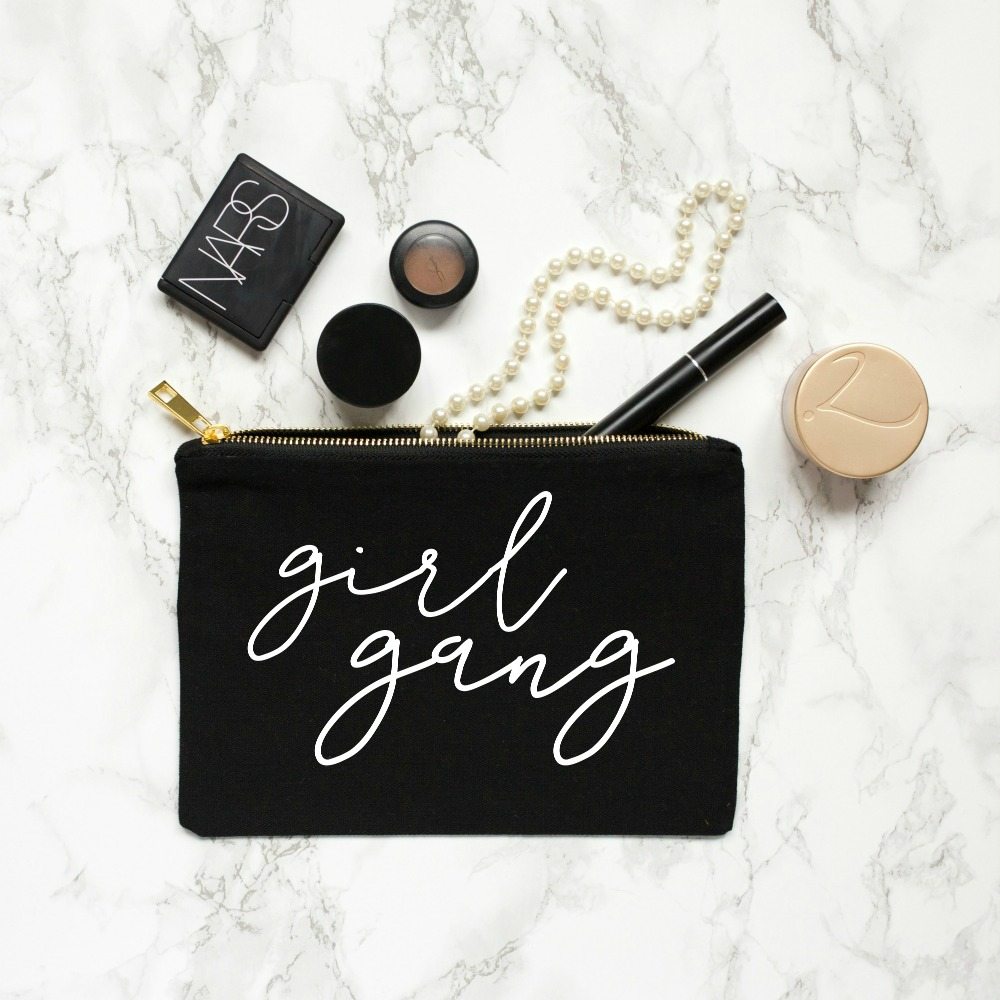 [snag the Girl Gang pouch here!]
---
And now for some of my favorites from last week's party:
I'm OBSESSED with these cute modern terrariums that Amy made. I mean, aren't those so fun and different from what we usually see? Her blog is new to me, and it's my new fave. I got lost for a loooong time checking out all of her projects!
If you're hosting an outdoor dinner party anytime soon, I thought this idea by Susan at Saw Nail & Paint was GENIUS. Grab some empty glass bottles, put in water and a long sprig of rosemary, and top with a white taper candle. How pretty, right? I *love* things like this where you are using what you have, but making it special.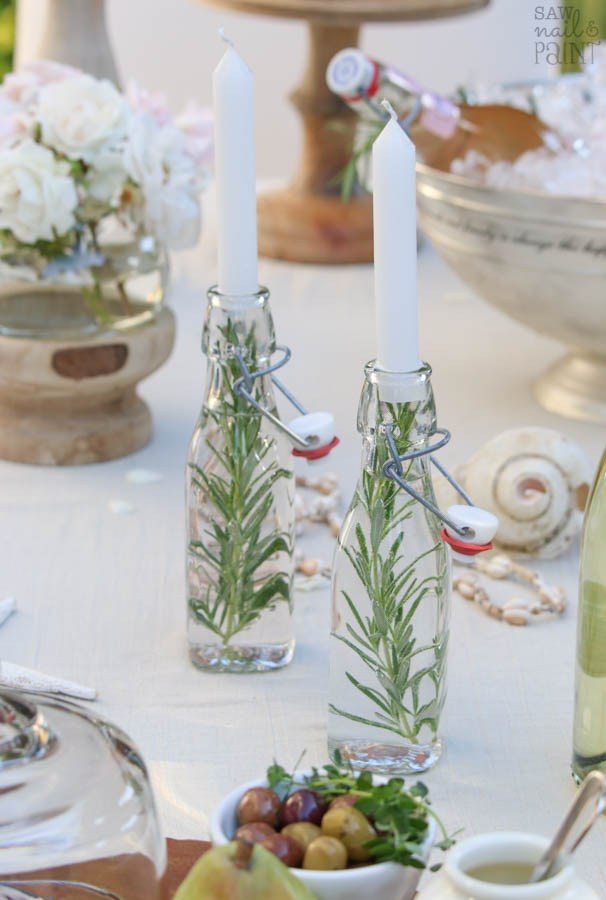 Let's get to your projects!
But first, just a few things to keep in mind…
Share only your OWN work/creativity/projects.
No links to promote giveaways, link parties or shops.
By entering a link, you are giving the hosts permission to feature an image on our blogs and/or social media pages (proper credit & links will always be included).


Wishing you SUCH a lovely week!