Wedding season is upon us, which means we wanted to give you 10 cute bachelorette party gift ideas for the bachelorette parties that are in full swing.
Throwing a gorgeous bachelorette party for one of your besties can be such a fun thing to do. A beautiful get-together with your closest friends, right before a pretty momentous day… I think it's sweet! It doesn't have to be a crazy over-the-top party – it could be an afternoon tea, a hike and spa day, a yoga retreat – whatever is going to make your gal pal feel super special.
Whatever sort of activity you end up doing, it's fun to have party favors that make it feel custom.
I rounded up my 10 cute bachelorette party gift ideas below [some affiliate links used].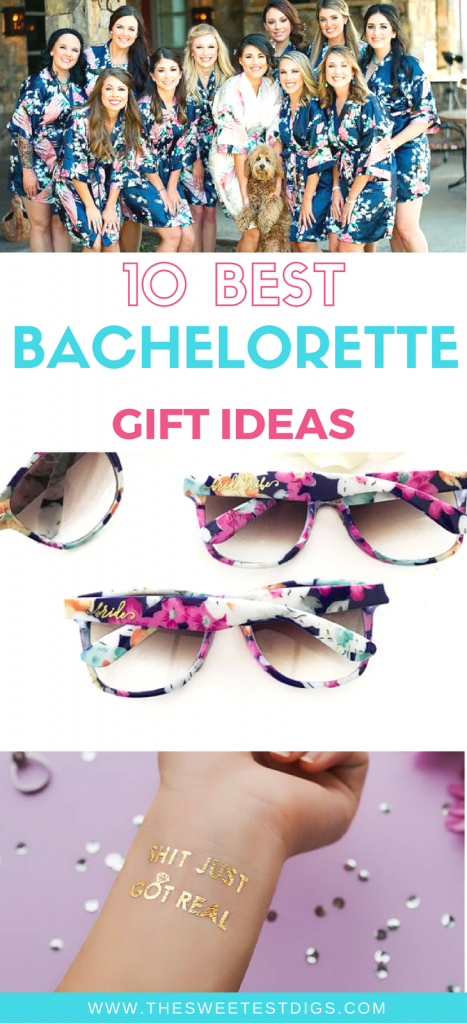 10 cute bachelorette party gift ideas
I so wish these had been around when I got married. I'm obsessed with how cute these are, and the great photo opp's you can grab!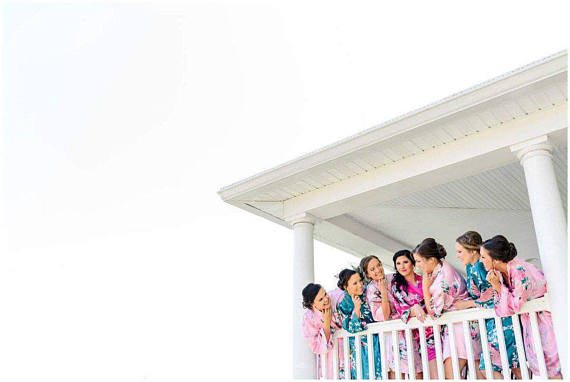 I actually ended up getting a floral robe like this for when I was pregnant and post-delivery. It definitely was super comfortable, breast-feeding/pumping friendly, and made me feel slightly more attractive (particularly nice for when company comes by in those early days/weeks with a baby).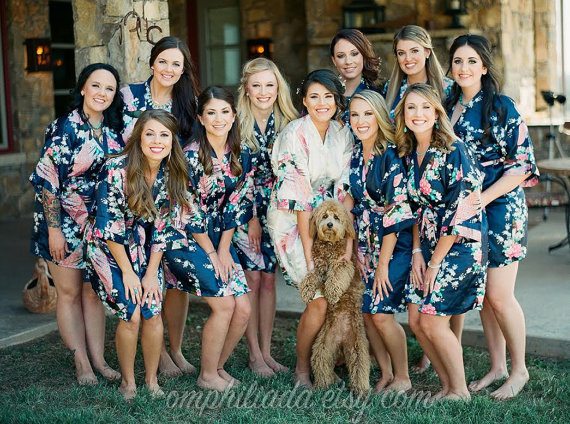 Not only are these floral sunglasses just so cute on their own, but the fact that they have the gold "bride tribe" lettering on the side is cherry on top. Especially good for any kind of destination or summer wedding!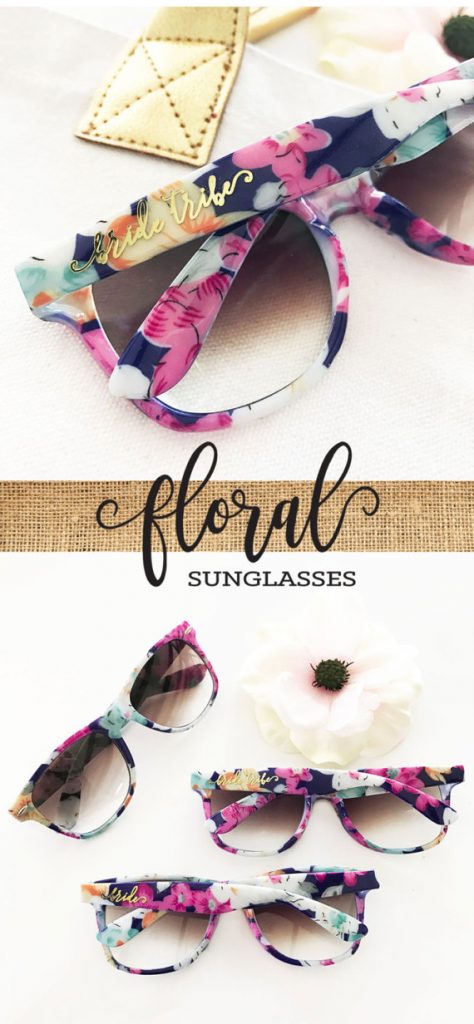 Getting matching tote bags for everyone at your bachelorette party not only makes for cute photos, but is actually a practical gift that everyone can keep using after the party.
These totes are actually from my own shop! Get any of the designs in black, pink, or natural, and snag some volume discounts if you want to grab more than 5 bags.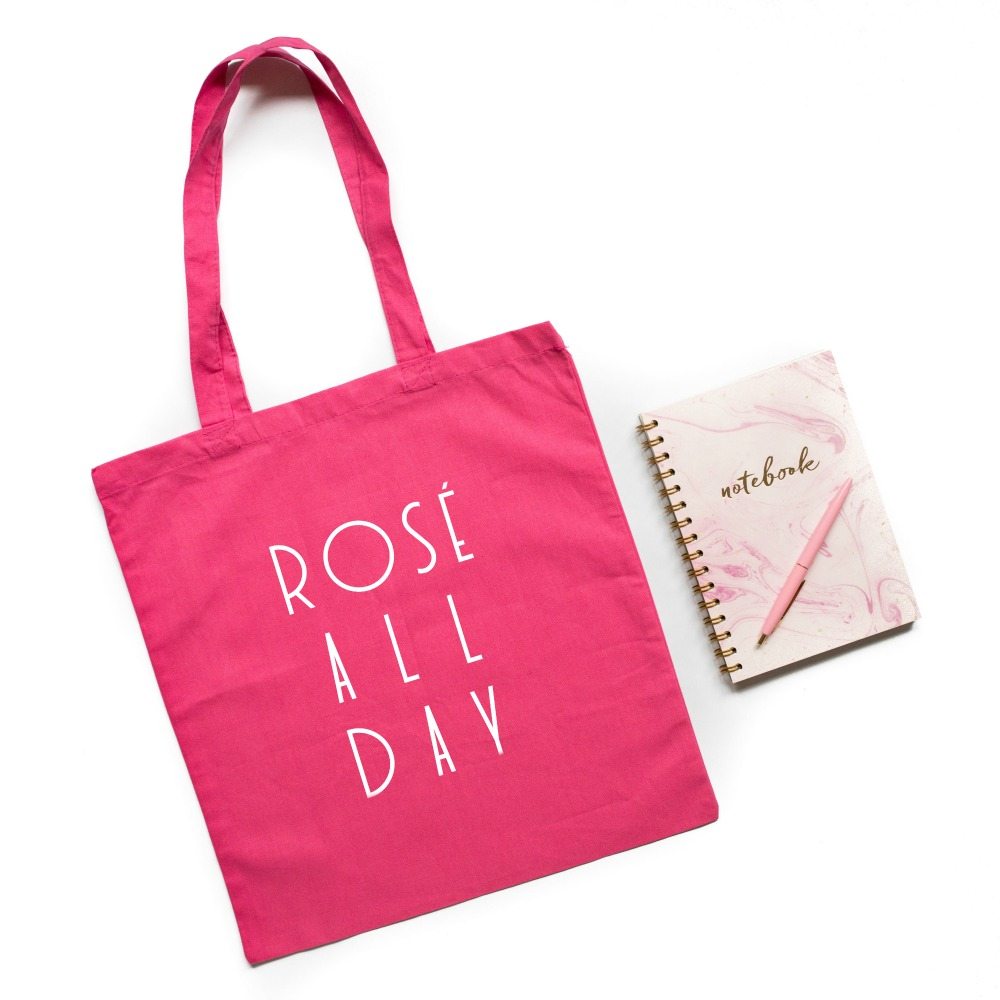 10 cute bachelorette party gift ideas
Budget-friendly and really darling!
These hair ties come in all kinds of different patterns and colors.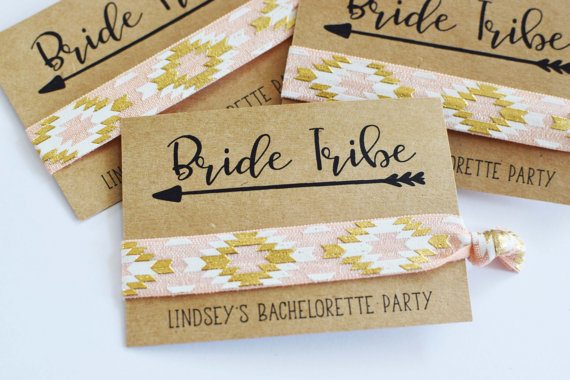 Forget the red plastic cups and grab these suuuuuper chic cups for your party.
I'm obsessed with the gold lettering.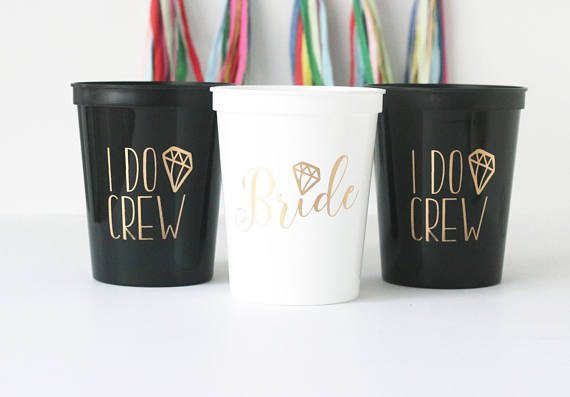 A cute cosmetic bag never goes out of style. Grab one of these fun pouches to gift to each party member.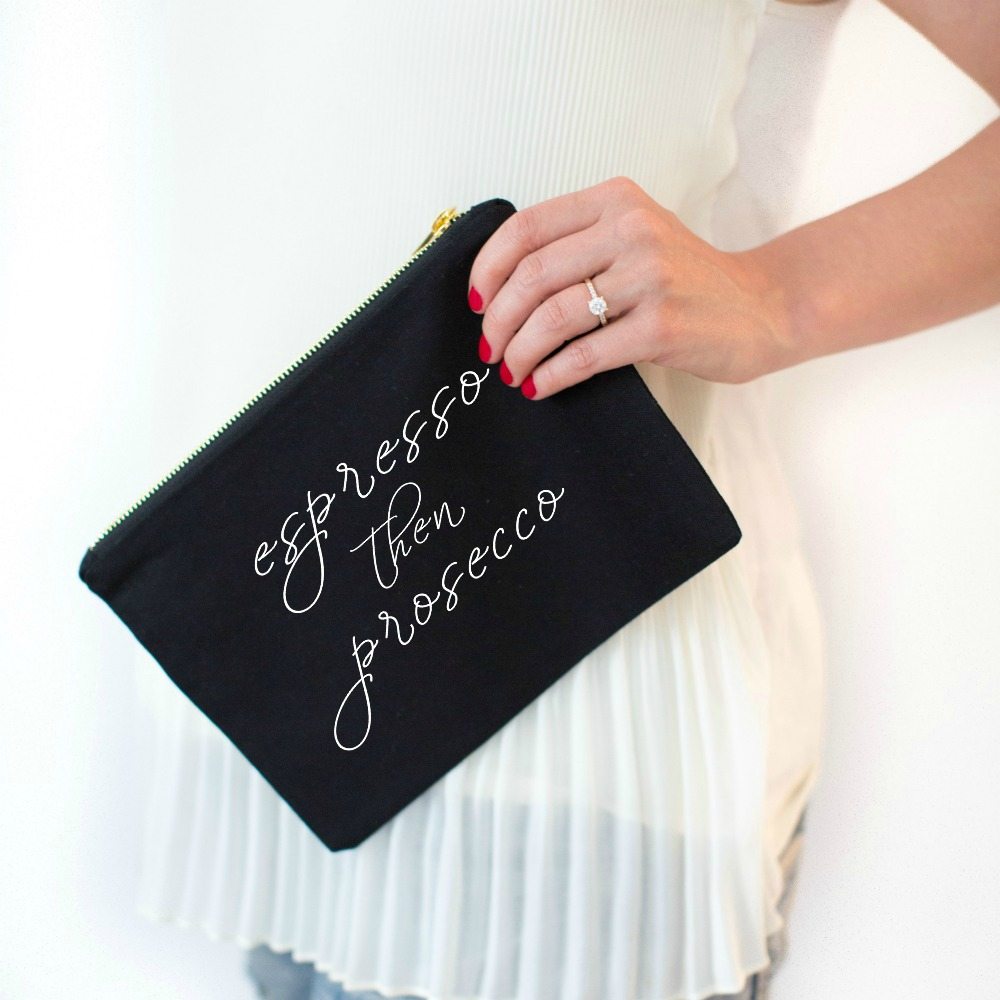 Like the tote bags, there are volume discounts available if you order more than 5.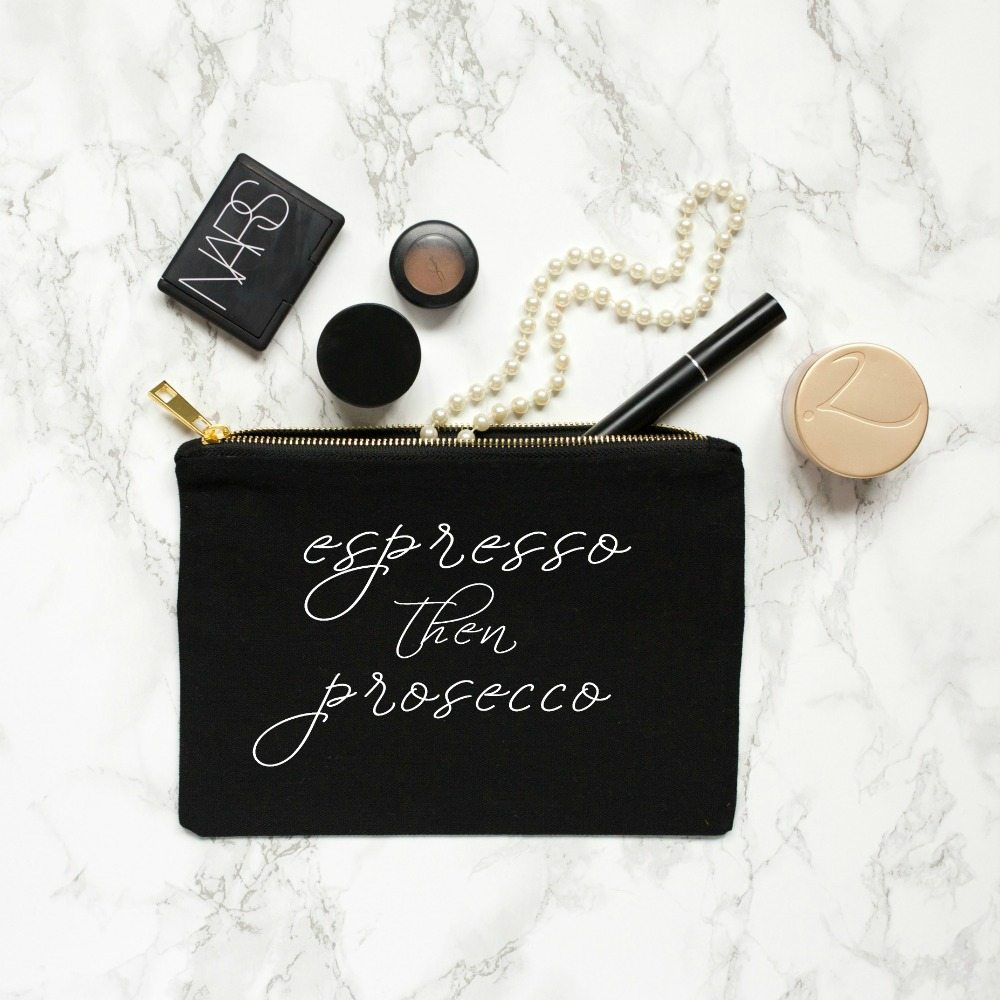 10 cute bachelorette party gift ideas
A girlfriend of mine first introduced me to flash tattoos when we were on holiday in Tulum – we all wore them like crazy that week.
I LOVE how fun these are and they actually look amazing on! A little bling and a fun activity to do at your bachelorette party.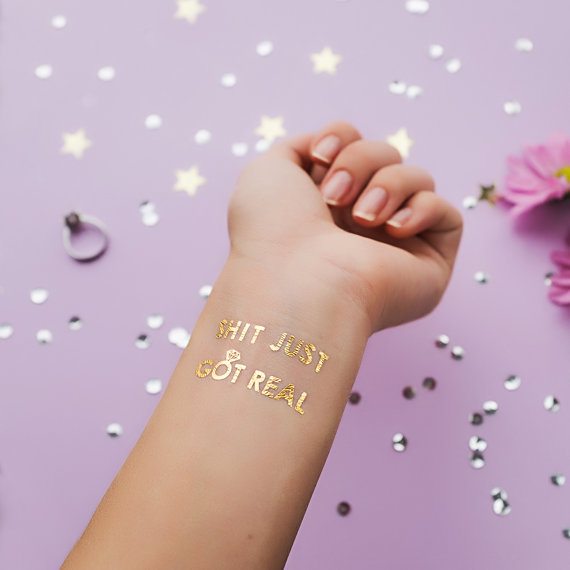 These stainless steel waterbottles would be PERFECT if you were doing any kind of yoga/hiking/outdoor bachelorette party. Get them all customized and in the right color for each party member.
LOVE this idea!!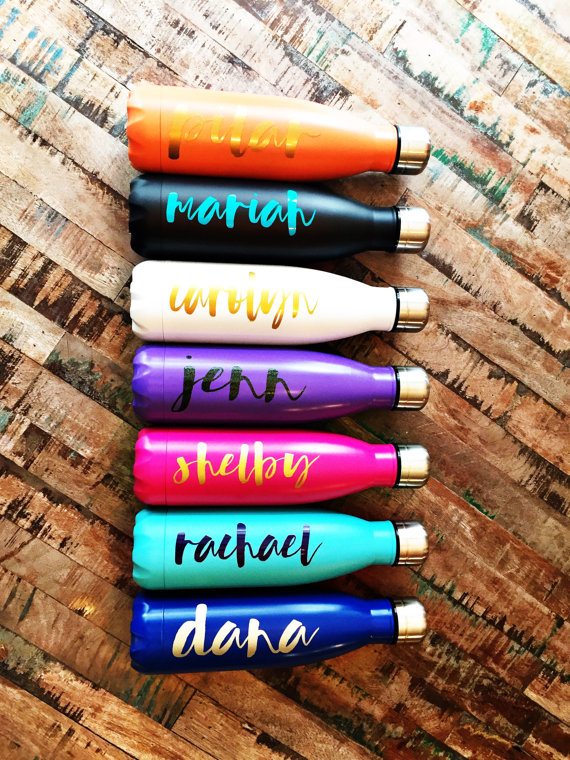 If you know you're in for a wild weekend, then these hangover kits are perfect. Grab these muslin bags and fill up with whatever remedies you think might be needed – aspirin, lip balm, hair ties, makeup remover wipes, etc.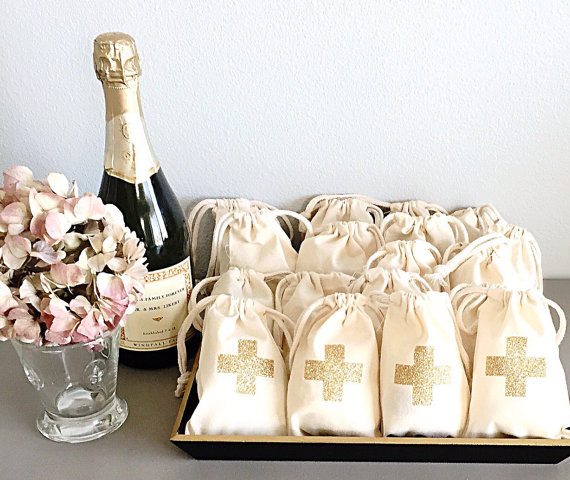 Love is in the details and a party that is decorated with a few sweet elements can make all the difference.
These custom gold banners are gorgeous.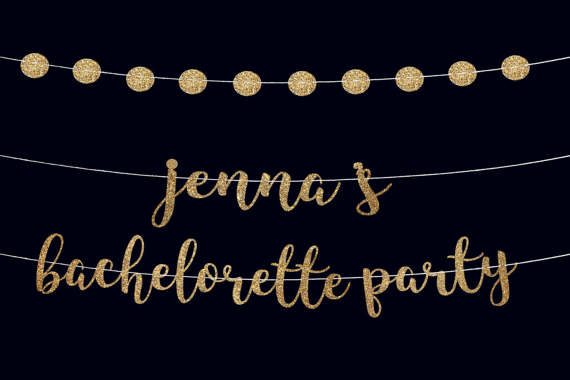 Pair it with some string lights, some florals, and plain white linens, and it's going to look like you went to a TON of effort.
My trick for florals? I grab a huge bouquet of carnations on the cheeeap and then break them up into smaller vases (like mason jars or milk glass). And for tablecloths, keep your eyes peeled at thrift stores. I have snagged many lace-y linens for a few bucks (or you can also order them cheaply on Amazon – I did these blush pink ones once and they were gorgeous!).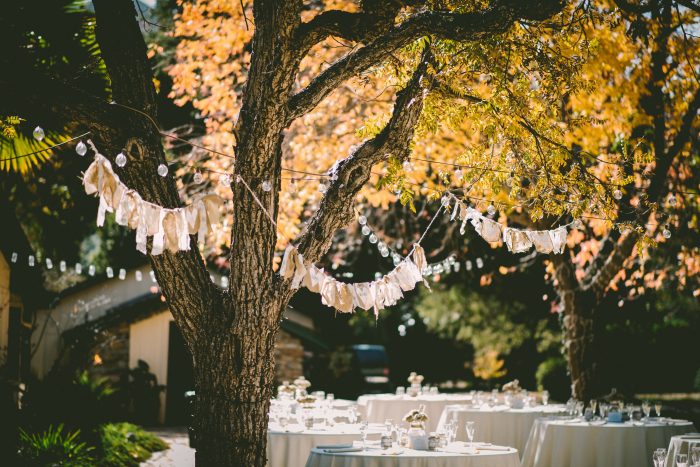 So there you have it – my top 10 cute bachelorette party gift ideas
.
I didn't plan my own bachelorette party, but when I got married I gave all the lovely women in my bridal party pearl earrings and necklaces. Simple and timeless, right?
Did you do bridal party gifts when you got married?