The weather is turning cooler and it's about that time to get our homes ready for Fall. I love this cozy time of year. Leaves changing color, warm drinks back on the menu, apple picking, and scarves. Oh, the scarves!
Here are my top 10 Fall Decor Items from Etsy: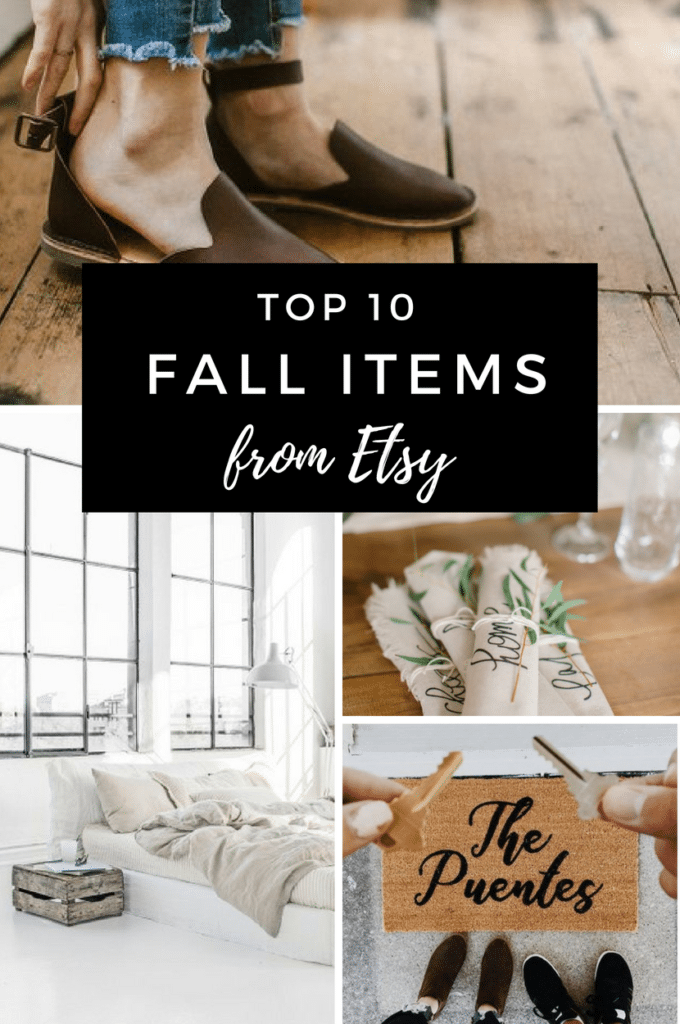 1 // Linen Bedding
There is nothing I love more than linen. Seriously, linen bedding is the best thing ever. We made the switch last year and not only does it feel and look amazing, but it's the easiest to care for. No ironing – that wrinkled look is what you're going for with linen. LOVE.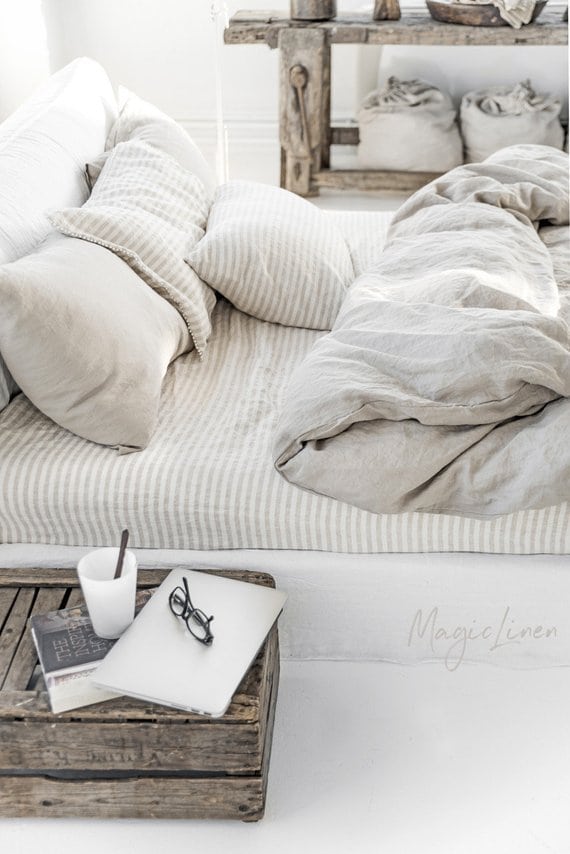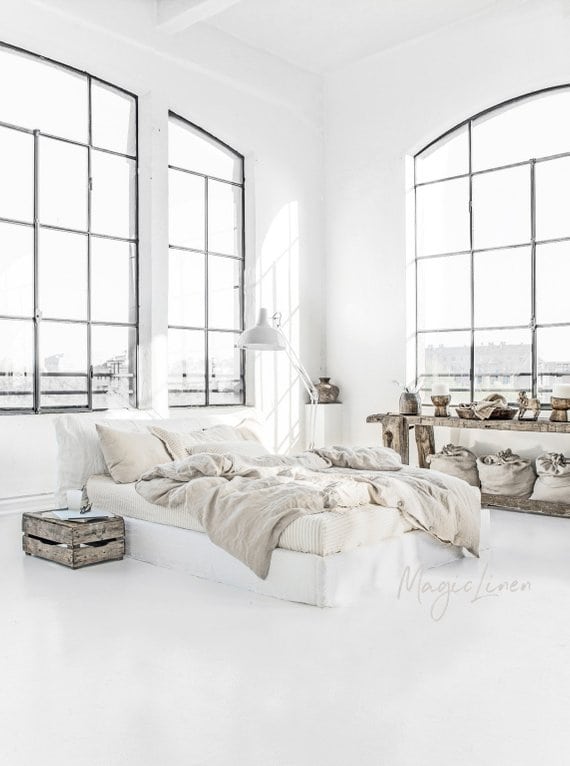 2 // Linen Drapery
OK I'm seriously on the linen train right now. How pretty and romantic are there curtains? Obsessed with those tie ups at the top.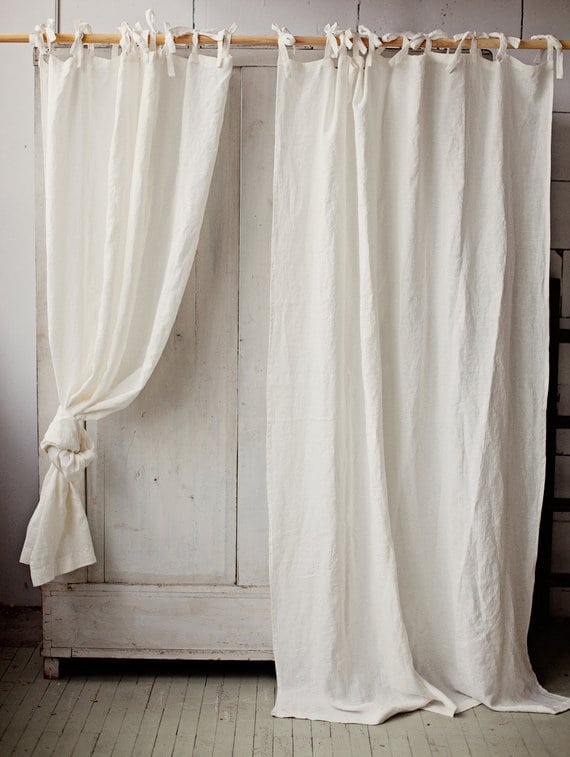 3 // Cotton Napkins
Forget paper napkins, which are bad for the environment AND not as luxe as the real deal. These cotton napkins are stunning and would look gorgeous on your Thanksgiving table.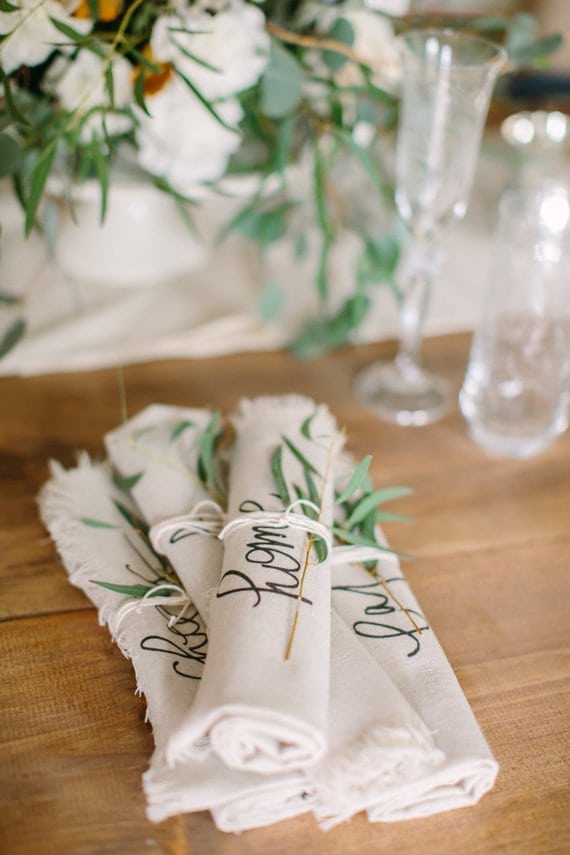 4 // Midcentury House Number Plaque
These midcentury number plaques are the perfect way to uplevel your curb appeal. You can choose the wood tone that will suit your home, and they even have different shapes. Isn't that herringbone gorgeous?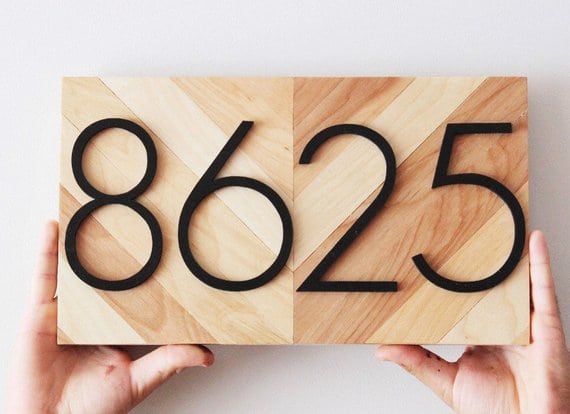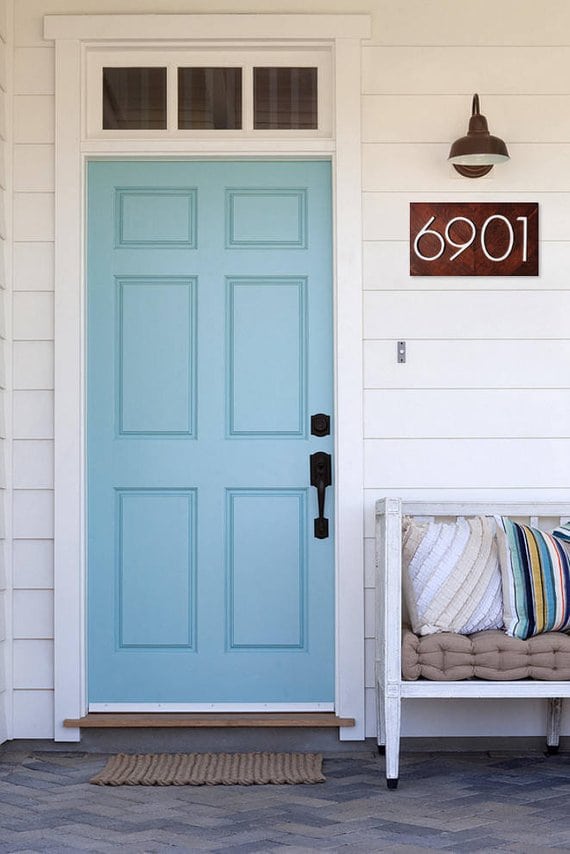 5 // Ceramic Spoon Rest
Add this gorgeous ceramic spoon rest in this beautiful creamy white glaze to your kitchen. Your counters will suddenly be totally instagram-worthy.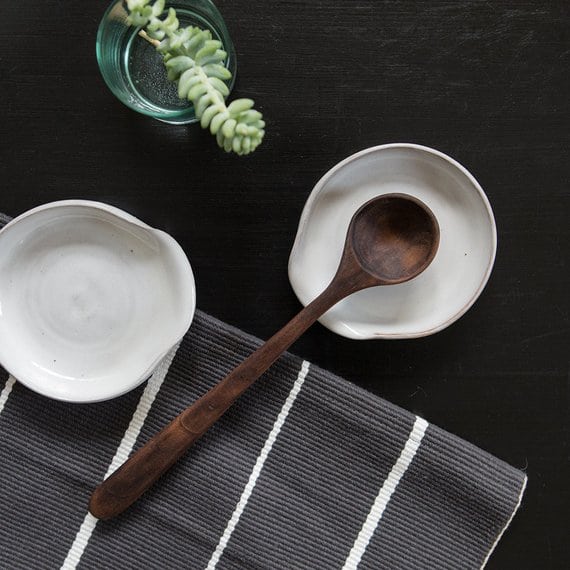 6 // Linen Dress
How comfortable does this look, right? Simple and stunning. Wear it with strappy sandals while the weather is warm, and then pair it with some gorgeous boots when the weather turns cooler. Add a little jean jacket and scarf, too. Obsessed with this look.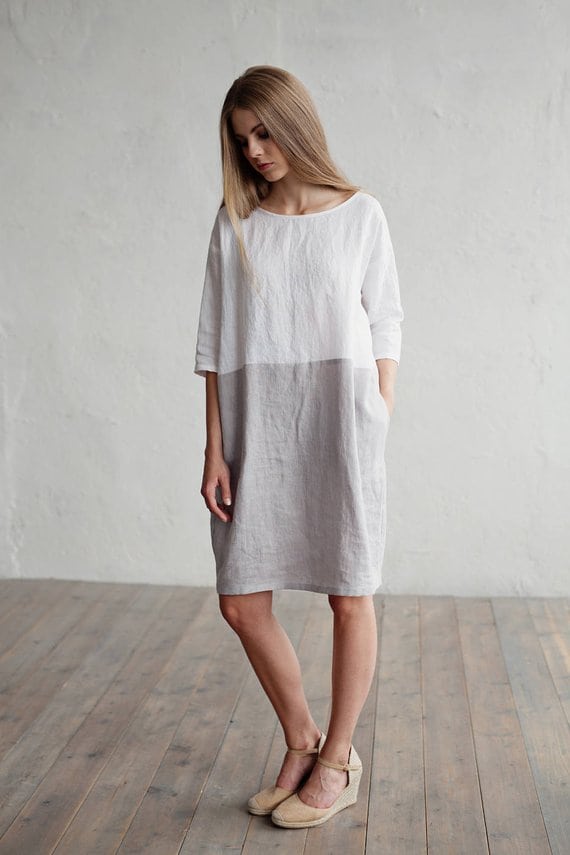 Need some shoes to go with your new dress? I'm obsessed with these simple brown leather strappy shoes. Perfect for Fall with your rolled up jeans and chunky knit sweater.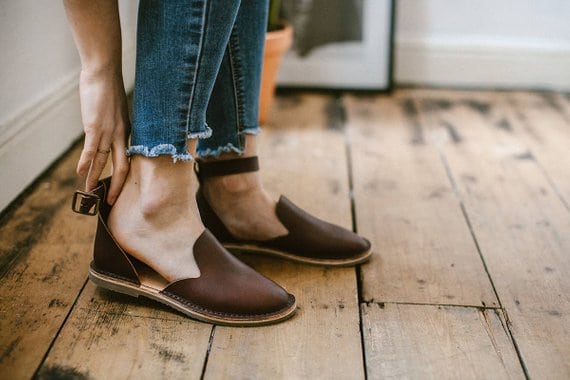 8 // Handmade Mud Cloth Pillows
You can't go wrong with a mud cloth pillow. The creamy white with black embroidery will totally freshen up your living room space and give an instant modern and cozy vibe.
9 // Personalized Front Door Mats
Get a front door mat that is customized just for your family. What a sweet way to come home everyday!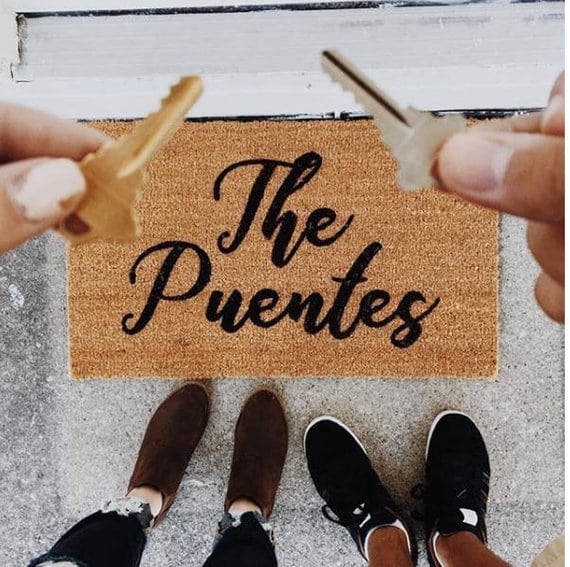 10 // Chunky Knit Blanket
These chunky knit blankets have been all over lately. How cozy do they look? I'm adding one of these to my couch for the Fall season.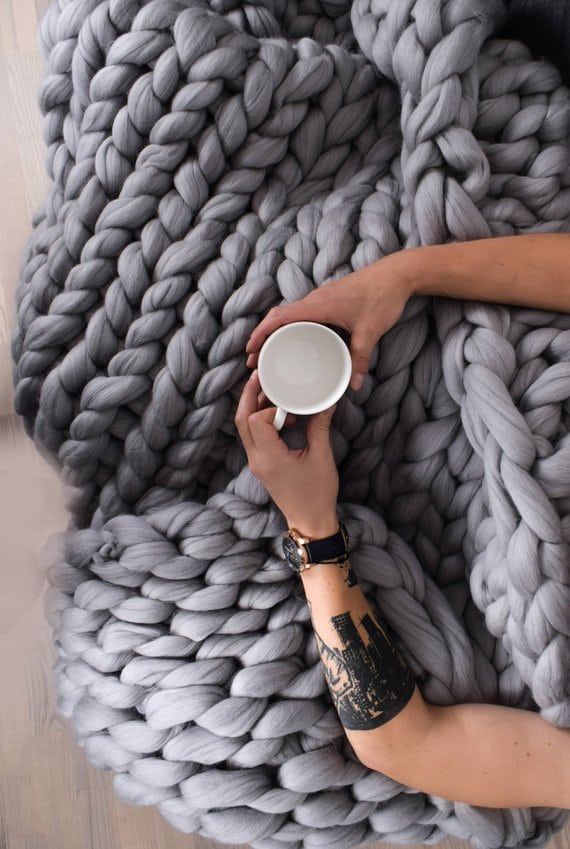 And that's it. My top 10 Fall decor items from Etsy.
Who else wants to go grab a pumpkin spice latte right now? #psl4life