Dried flower arrangements have been around for decades, and they're starting to make a come-back in today's decorating trends. That's because they're easy to care for and allow you to create some show-stopping décor for your home. Pampas grass is a great dried flower to add to your next fall arrangement. The long, feathery plumes instantly add height and structure to any arrangement. And the neutral tones are perfect for minimalist decorating! Keep reading for how to make a Fall inspired pampas grass arrangement.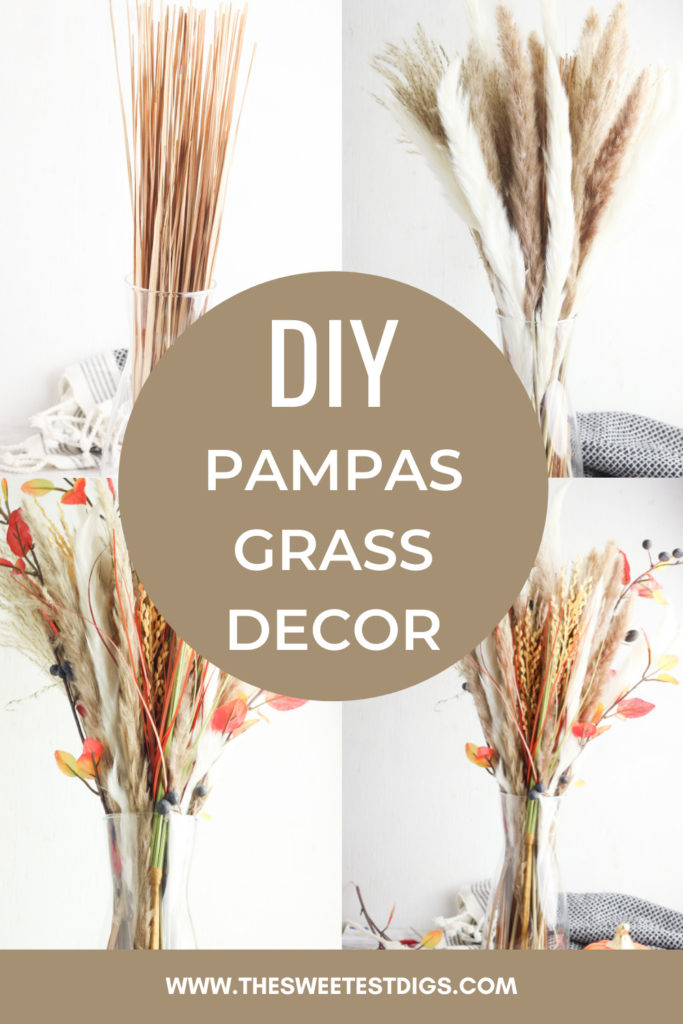 Pampas Grass Decorating Tips:
While dried pampas grass looks amazing in your floral arrangements, the large stems are delicate. That means you'll need to handle them with care as you're working with your stems and after your arrangement is complete. Try these decorating tips to ensure your pampas grass arrangement looks amazing:
Let them rest in the sun. If you order your pampas grass stems online, you might notice that they're not as fluffy as you would hope. The quickest way to fluff up your pampas grass stems is to let them get a little sun. After unpacking your stems, spread them out in a sunny location for at least an hour. As they rest in the sun, they'll start to become fluffier.
Protect the stems. One of the best ways to keep your pampas grass from falling apart while you work with it is to spray it with floral protectant or hairspray. This will keep the feathery sprigs from falling apart and protect the stems from fading.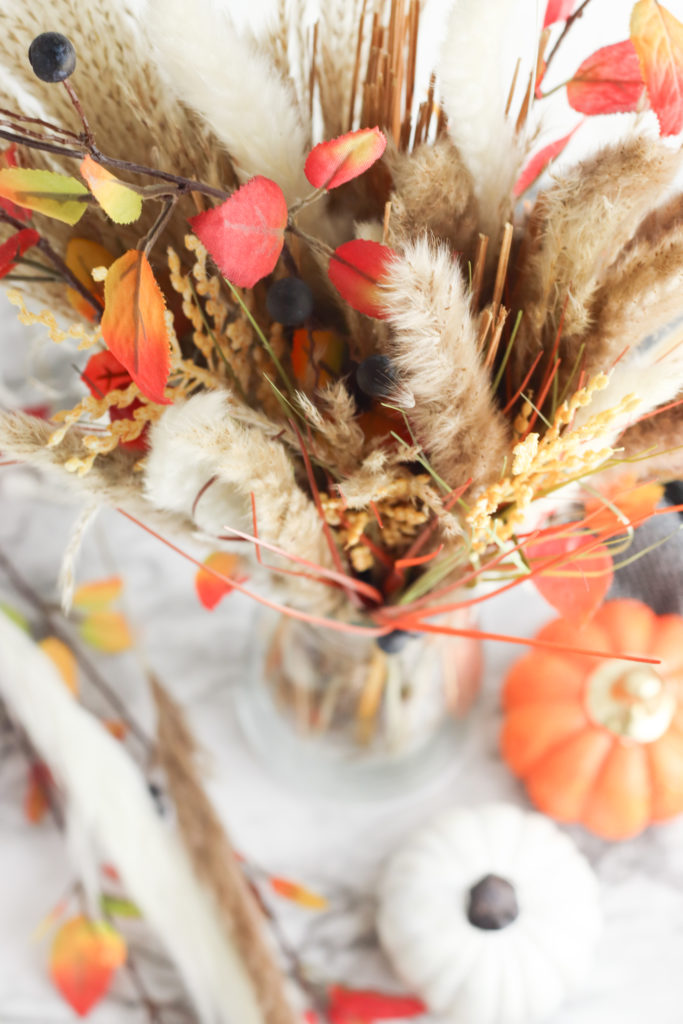 How to Make a Pampas Grass Arrangement:
Creating a fall flower arrangement with pampas grass is a quick and easy decorating project! To create your own fall arrangement, you'll need:
Start by placing some plain branches in your glass vase. These branches will serve as filler to help hold your pampas grass and leaf stems in place and fill in empty spots in your floral arrangement. After that, add one set of pampas grass branches. I placed my fullest branches in the vase first so I could add in smaller branches around the larger ones.
Next, start filling in spots in your arrangement by adding pampas grass stems in various spots around the vase. Continue adding branches of pampas grass until the arrangement is as full as you would like it.
Finish creating your arrangement by adding two to three fall stems and branches. Using branches of fall leaves, berries, and wheat is a great way to incorporate some fall colors into your scheme.
Display your pampas grass as part of your modern fall decor or use it as a minimalist centerpiece for Thanksgiving.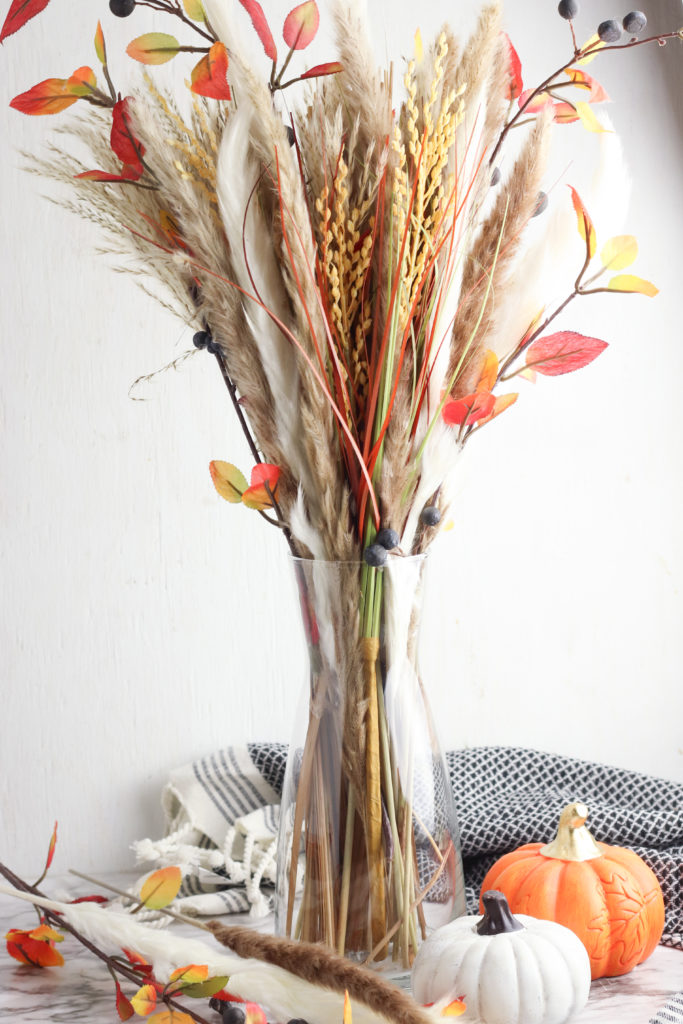 If you're looking for more fall decor ideas check out these DIY projects:
Pin for Later!