I love decorating my home for the Fall, but just because the Fall season is here, doesn't mean you have to stick to Fall colors! When I was looking around for pumpkin painting ideas, I realized I didn't want to go with the usual colours… so I went metallic. These pink and gold painted pumpkins turned out SO cute. Keep reading for the full how-to tutorial!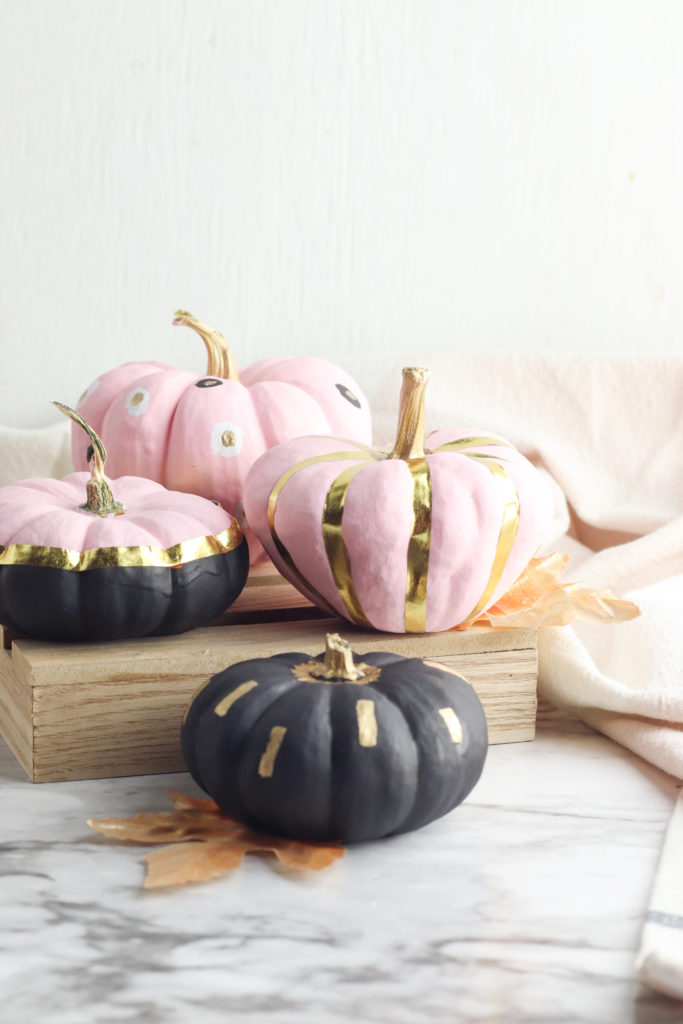 Supplies for Your Painted Pumpkins:
I know browsing pumpkin painting ideas can bring out a ton of creativity. They are such a simple way to decorate for Fall in your home. And since it's so simple, you only need a handful of supplies to get started. Here's what I used to make my painted pumpkins: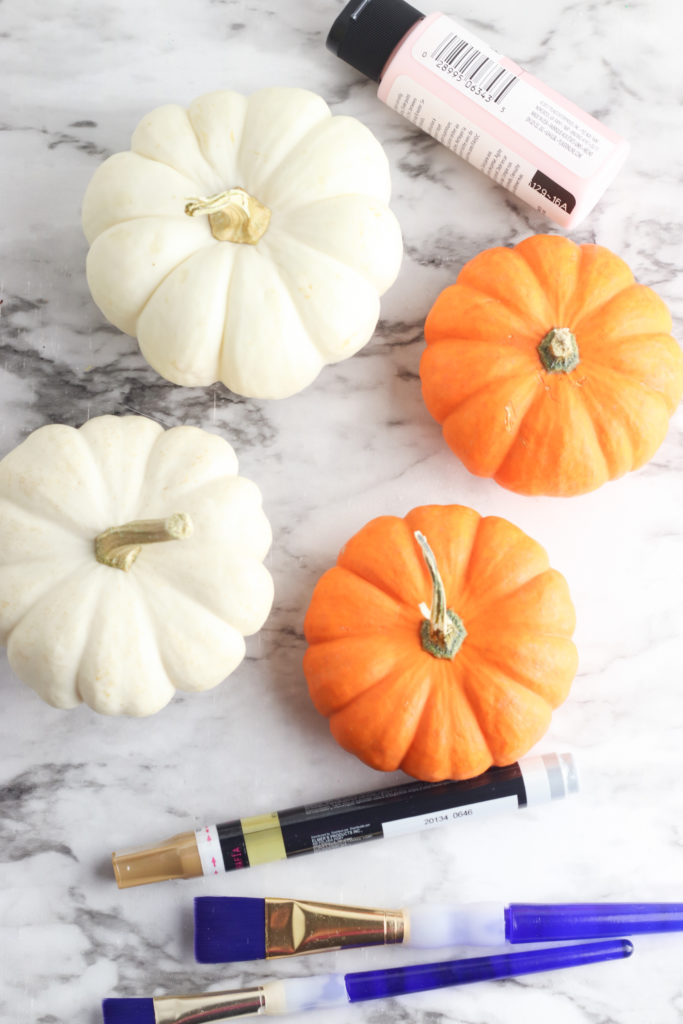 How to Paint Your Pumpkins:
Now that you have all your supplies ready to go, let's start painting.
When decorating my pumpkins, I made 4 different designs:
Pink and black pumpkin. To make this design, start by painting the top half of the pumpkin pink. When the pink paint has dried, paint the bottom black. Then, wrap a piece of washi tape around the center of the pumpkin to cover the spot where the pink and black paint meet.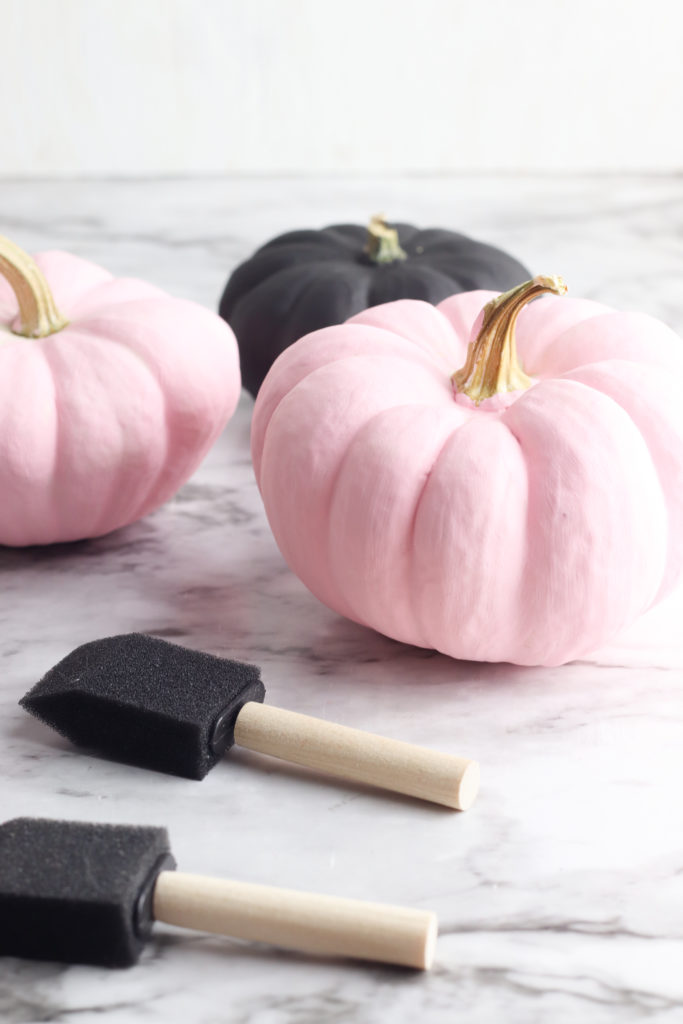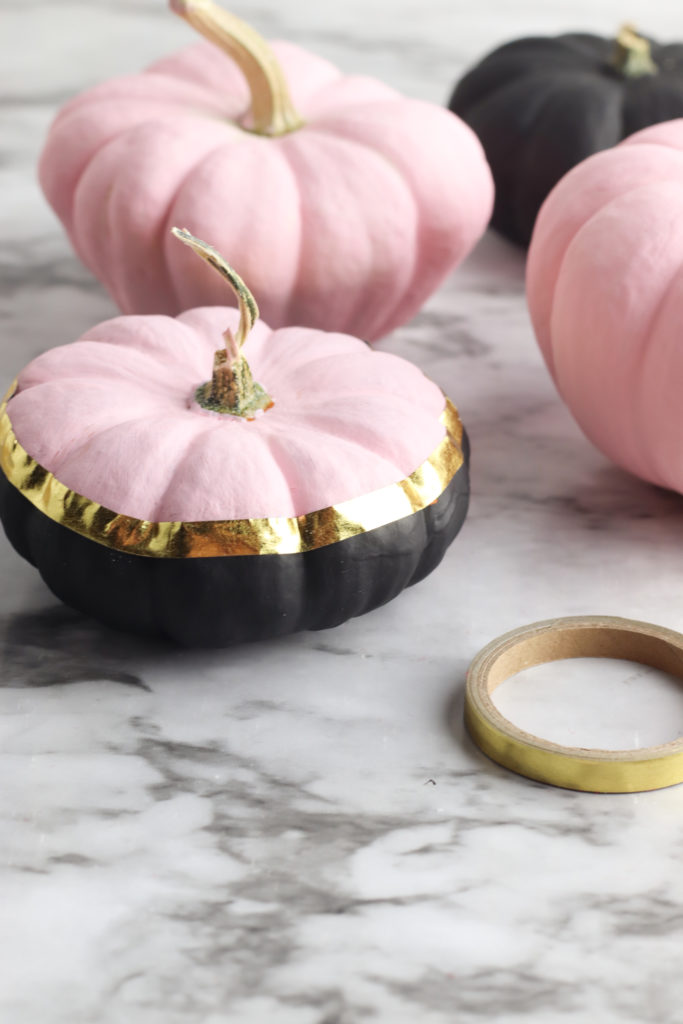 Pink with gold stripes. Start by painting the entire pumpkin pink. Allow the paint to dry completely, then use washi tape to create stripes along the pumpkin's ridges. Finish by using your gold paint marker to paint the stem gold.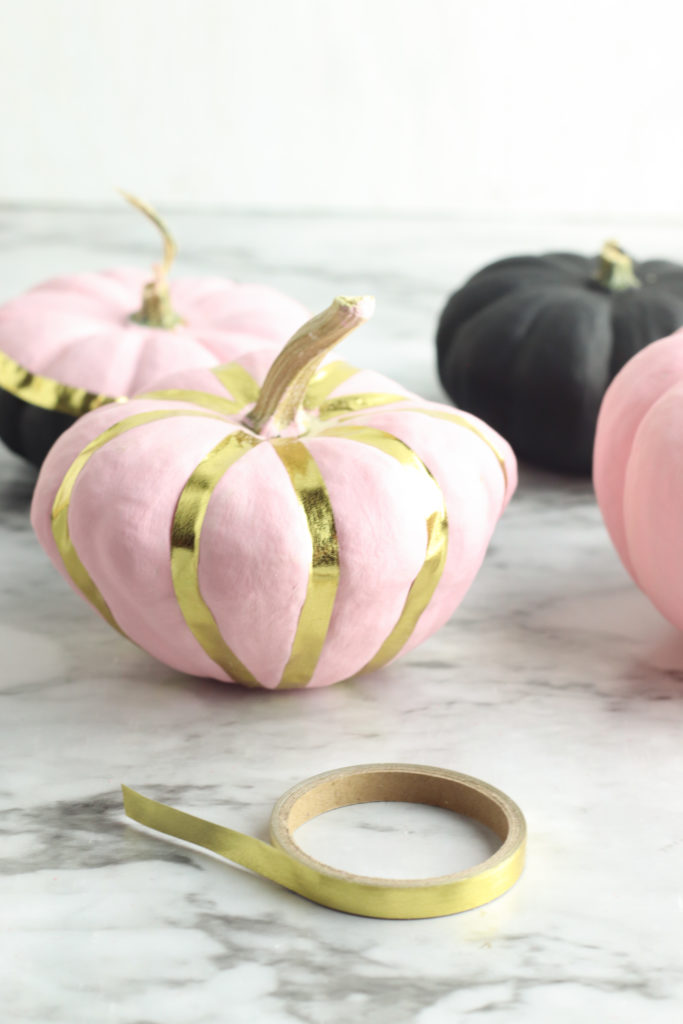 Black with gold accents. Give your pumpkin a couple of coats of black paint and allow it to dry completely. Then, use the gold paint marker to decorate the pumpkin with gold accents. Don't forget to paint the stem gold to complete the look!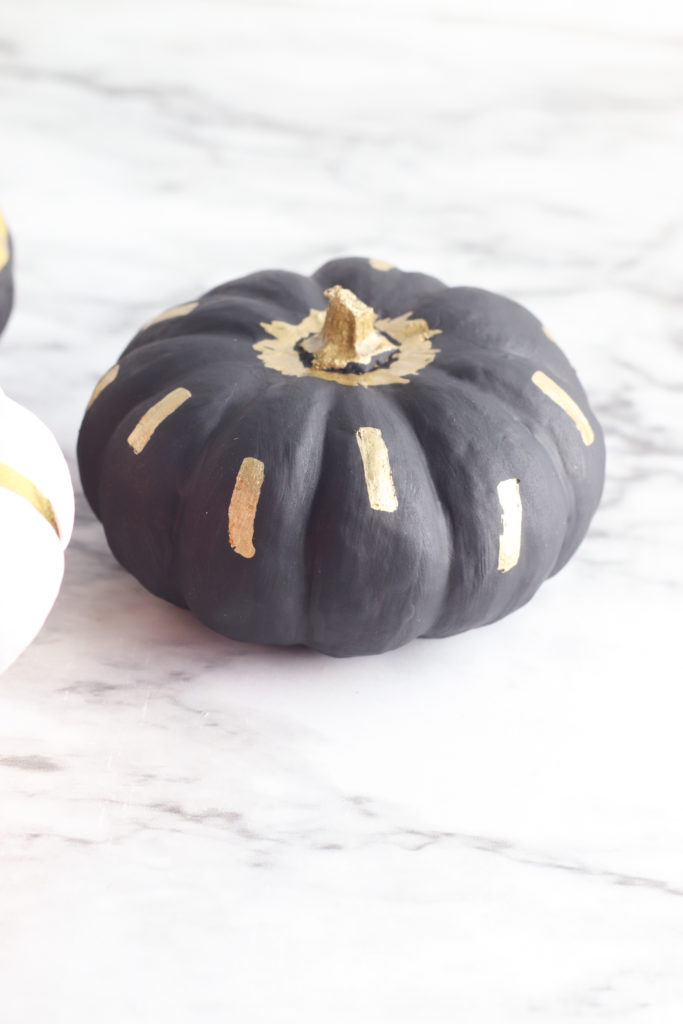 Pink with polka dots. To make this pumpkin, start with a base coat of pink paint. Next, add white and black polka dots all over the pumpkin using a fine-tip paint brush. After the polka dots have dried, use the gold marker to accent the polka dots and paint the stem gold.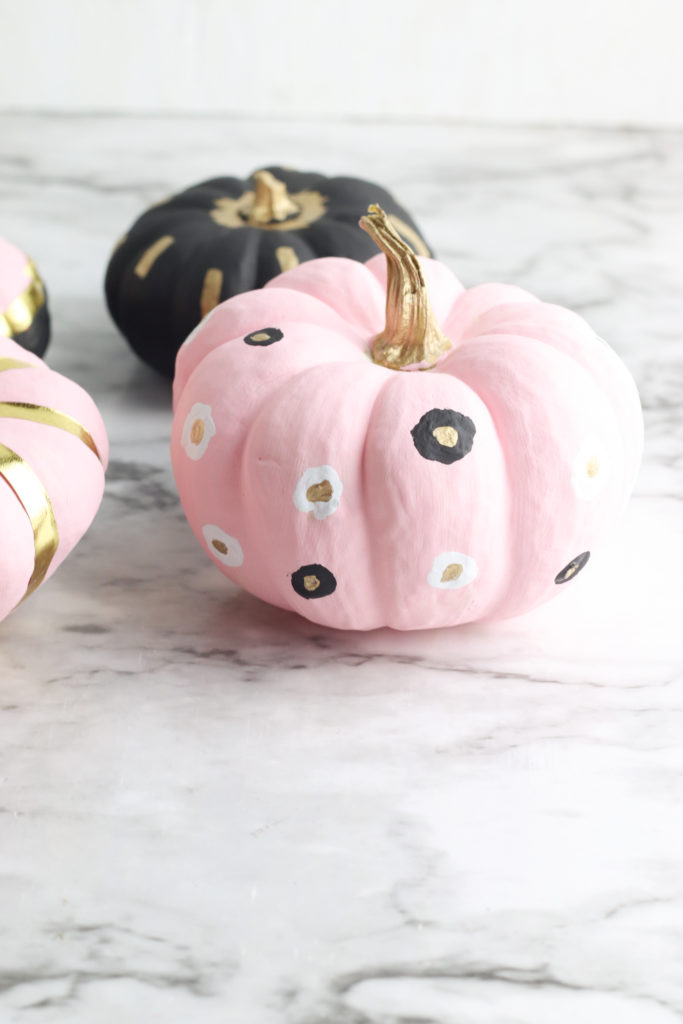 I'm obsessed with how they turned out.
They are so cute and different from the usual pumpkin project. If you didn't love the pink, you could switch it out for a minty turquoise or just keep it all black, white, and gold for a neutral look.
Basically, have fun with it!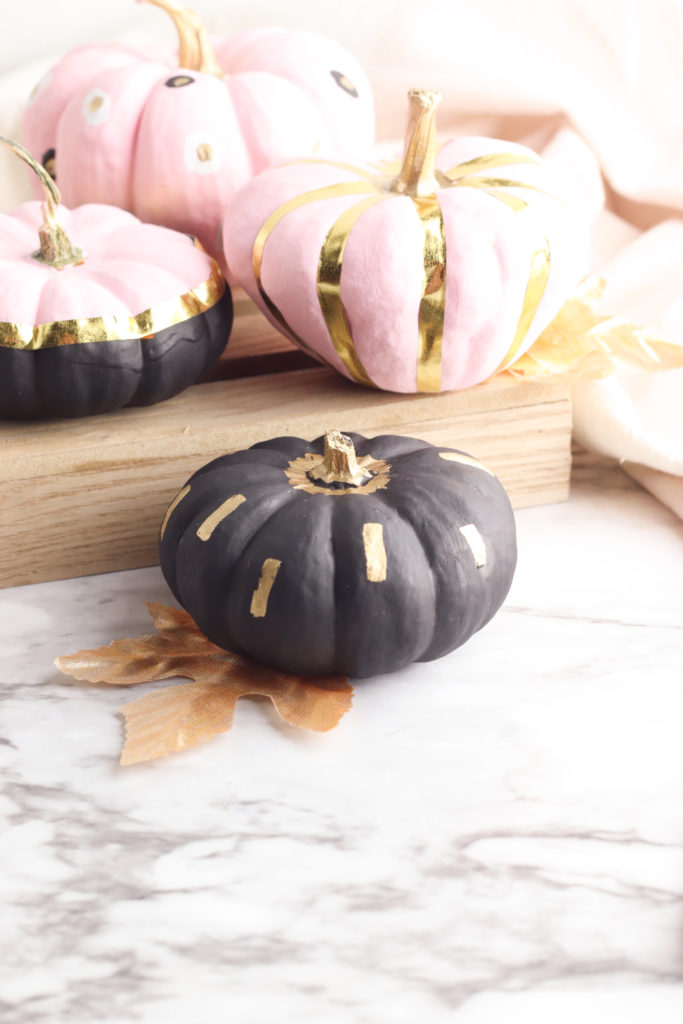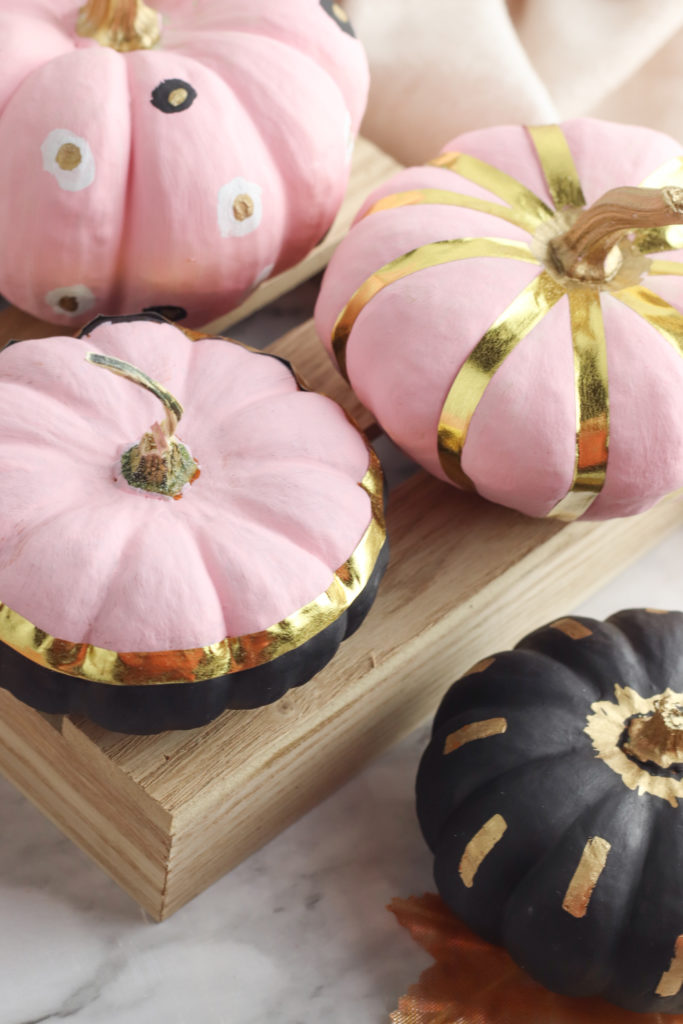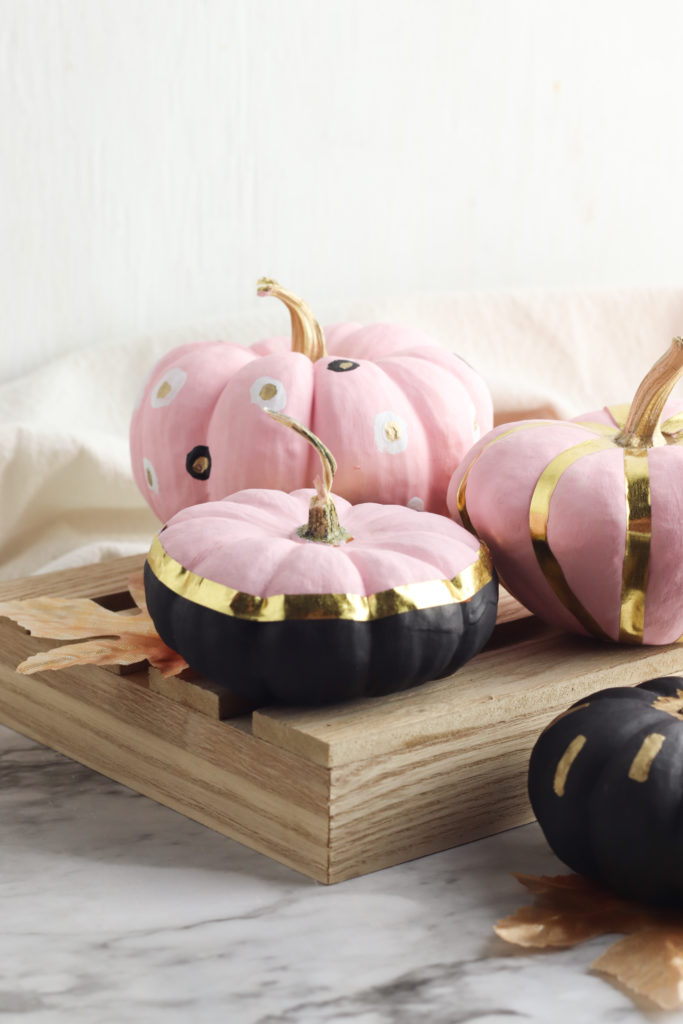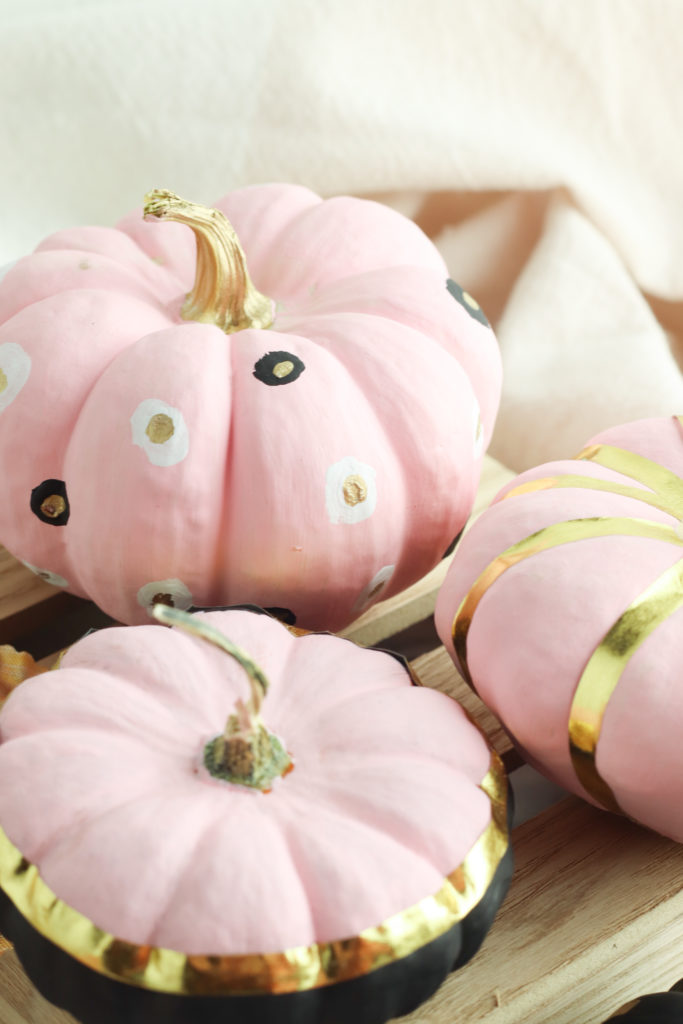 Want more Fall ideas?
Make These No-Carve Pastel Pumpkins
20+ Beautiful Fall Decor DIY Ideas
20 Modern Farmhouse Fall Wreaths
Pin for Later!