Raise your hand if you are obsessed with fruit smoothies like I am.
I have a smoothie every single day for lunch – winter or summer!
And our kids love them too. Want an easy way to sneak in some veggies into your kids' diet? A handful of spinach goes unnoticed in an amazing smoothie. Parenting win!
We rounded up 20 Summer Fruit Smoothies for you to try!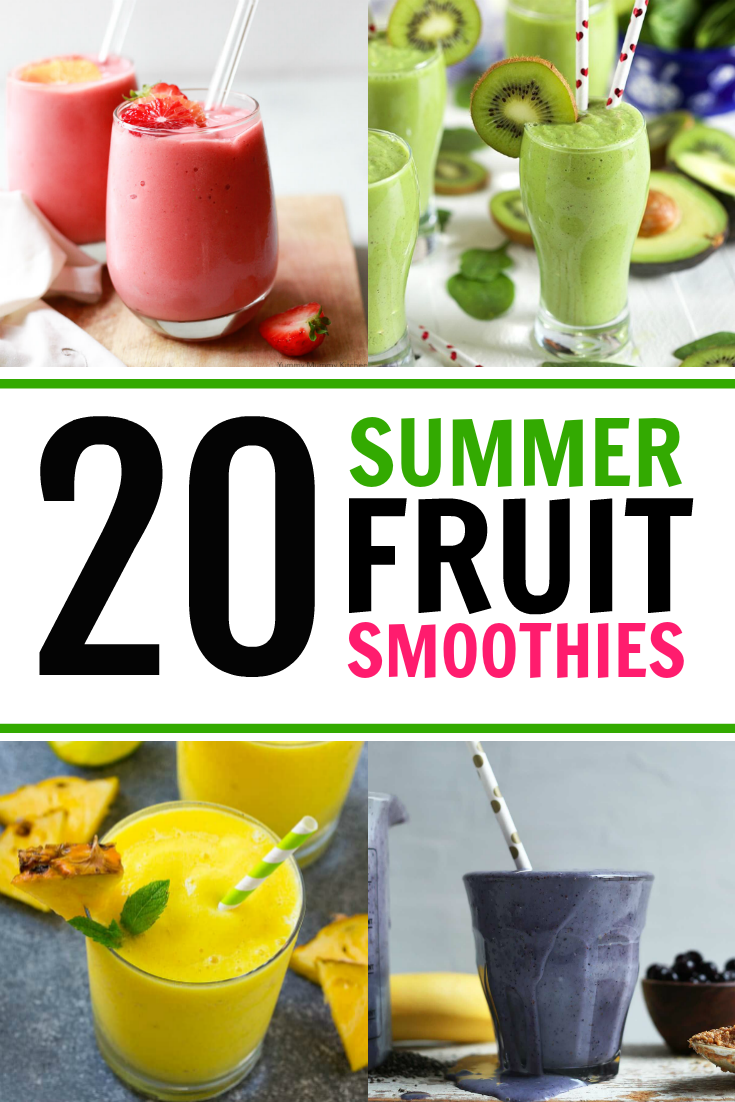 Summer Fruit Smoothie Recipes:
If you try any of these, let me know on instagram which one was your fave (@thesweetestdigs)!!
You might also like: