It's that time again. Pinterest Challenge (hosted by Sherry and Katie) – time to stop pinning and start doing.

During my recent trip to Vancouver, one of our days was dedicated to crafting. The craft? Terrariums. Check out my DIY Dreams board on Pinterest to see the terrariums I've been pinning.
First stop was to make a trip to West Elm and buy some glassware, to a garden centre for supplies (plants, earth, sand, etc), and to a funky crystal shop for some extra special rocks to up the style factor of our terrariums. West Elm actually has a whole step-by-step guide to making terrariums that is super helpful (we loosely followed it).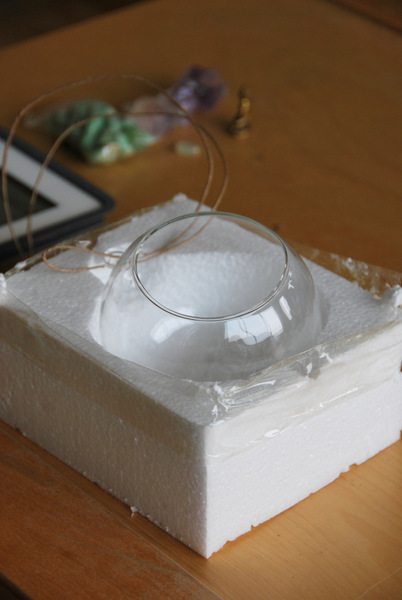 We laid out the supplies on the coffee table and started some strategizing…. with Dragon's Den playing in the background, obvi. These are two of my best gal pals, miss marianne and miss alana.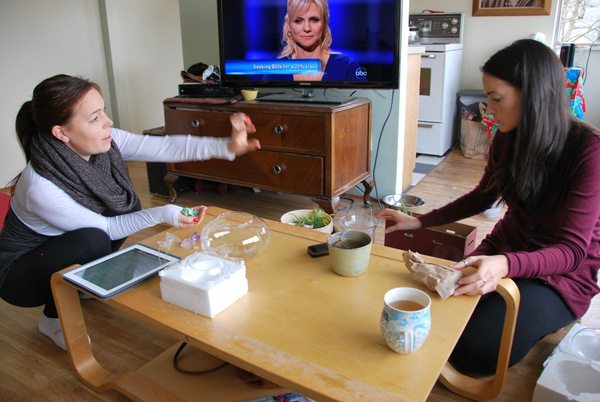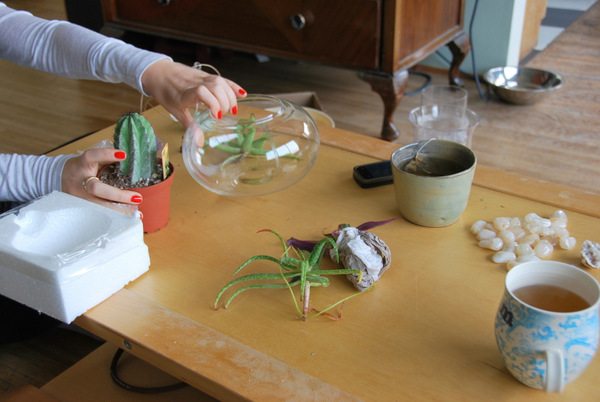 Here were some of the fun rocks we grabbed at the crystal store. We thought they would jazz up the usual earth + sand variey.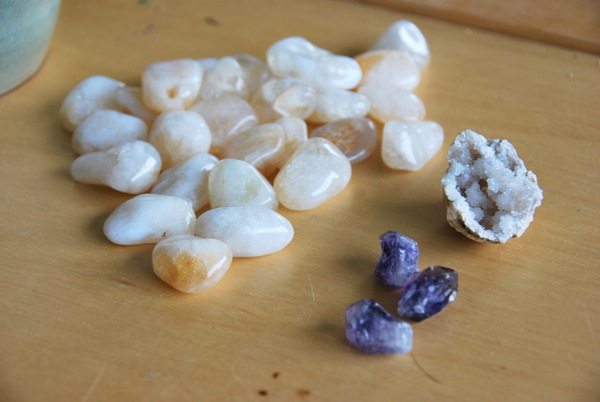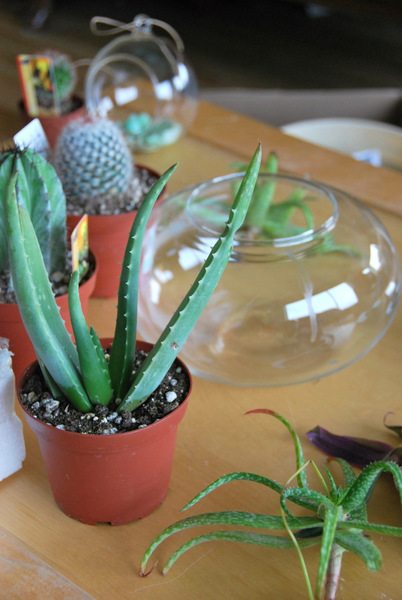 Basically the idea with terrariums is to start by layering in your base – some earth, sand, and/or rocks – along the bottom of your glassware. Step 2 is to place your plants on top. You will want to chat with the folks at your local garden center about which plants will work the best (we used mostly dry plants and had some recommendations on which soil to use, etc).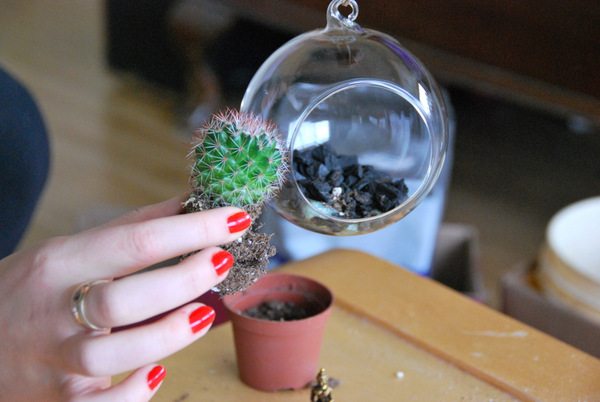 Last step is to add any stones or other decor you want at the layer beside your greenery.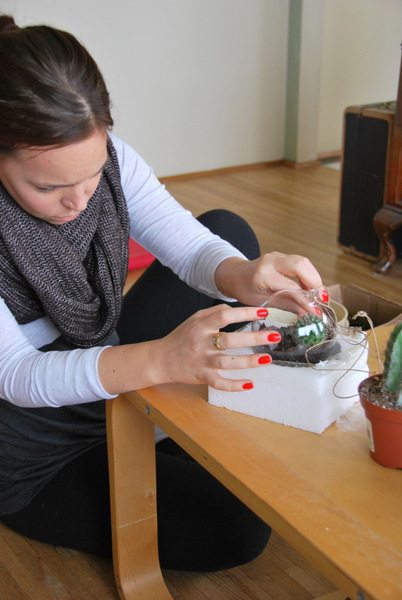 And the result? These sweet beauties!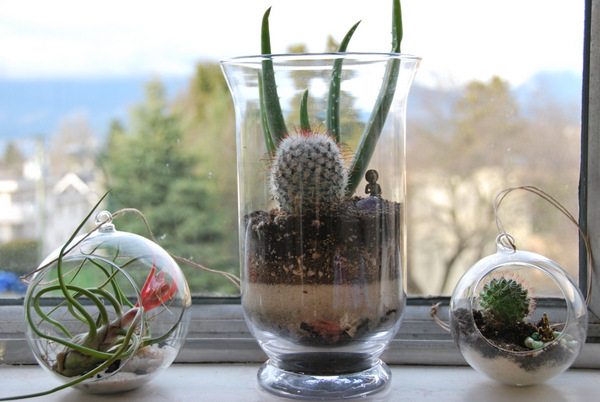 The small round ones are actually meant to be hung at some point. We just placed all of the creations along the window sill for now. Can you spot the little gold buddha in this guy?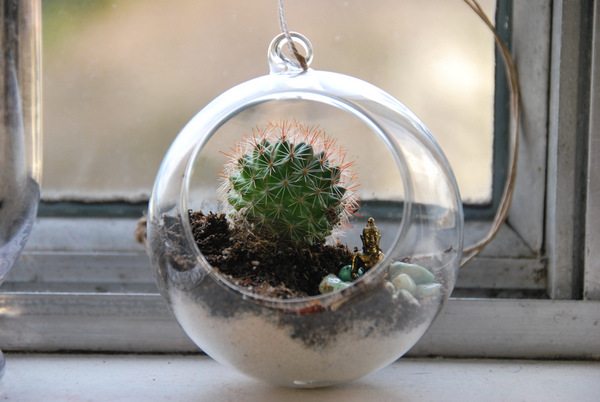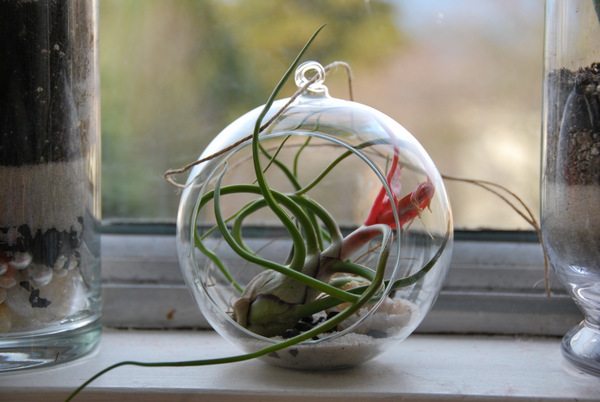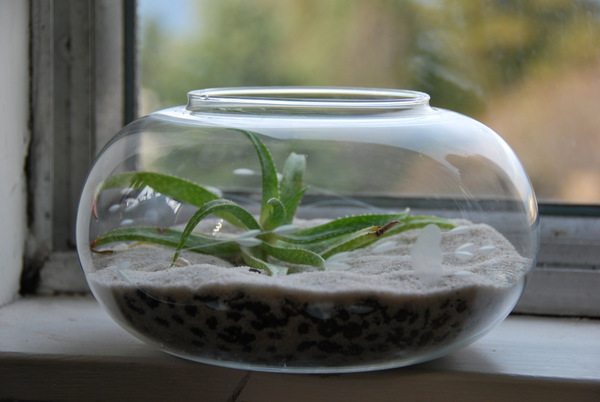 We used a variety of glassware and plants, so it really shows the diversity of what you can create.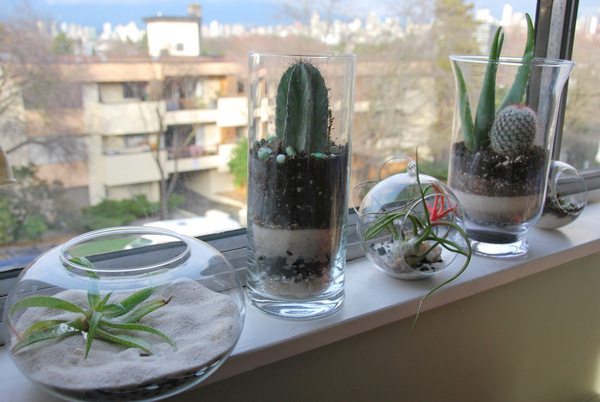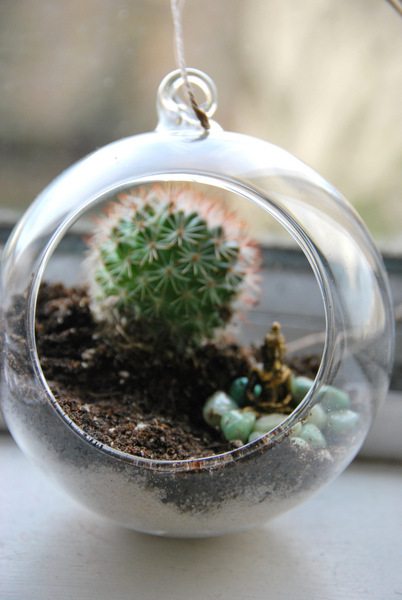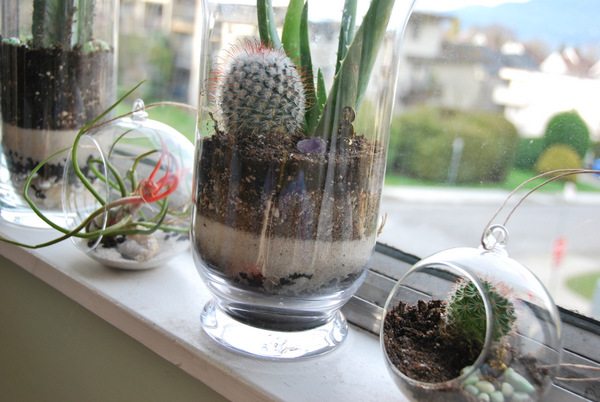 All in all, a really pretty easy project with such sweet results. I'd say the whole process took about 3 hours. Thanks to alana and marianne for creating these beauties! Sadly, this little craft wasn't particularly portable to fly with me back to Ontario… so these guys are happily hanging out with the girls in Vancouver!
Check out the rest of the Pinterest Challenge projects at the hosts blogs: Young House Love, Bower Power, The Remodeled Life, Decor & The Dog.
Have you guys ever made any terrariums? Got any tips or tricks? What type of plants have you used?