Okay, I know we're only two days away from Valentine's Day and all of the other bloggers got their valentine's day crafts posted about weeks ago… well, too bad. That's not the case here. Nope. This girl ain't that organized. So luckily, this should be a craft that anyone can do from the comfort of your home – hopefully no need to go out to the store to get supplies.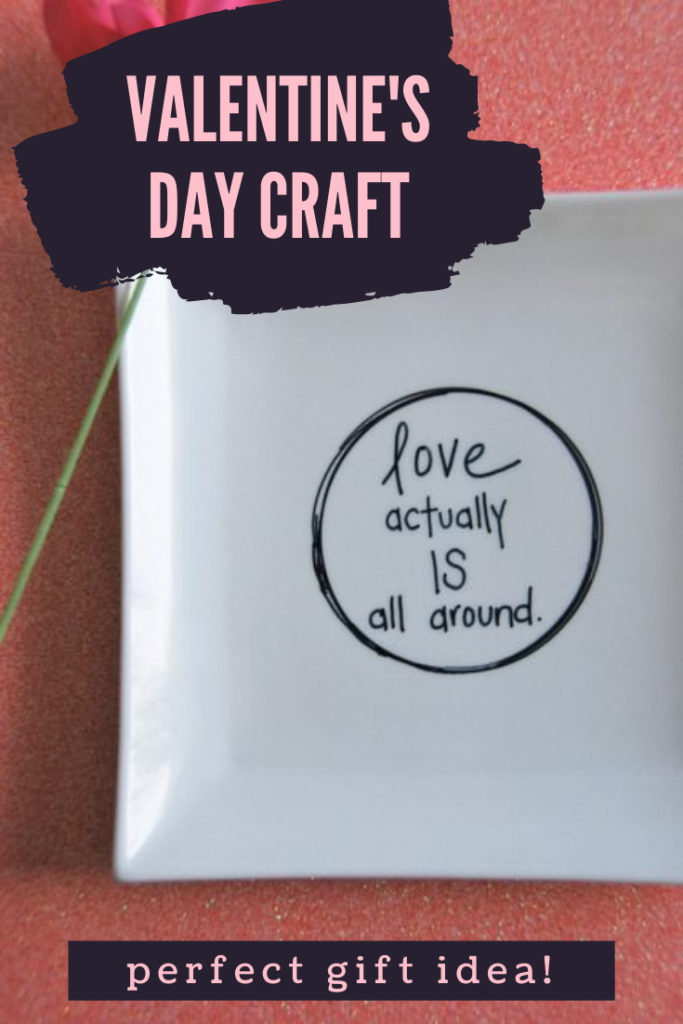 Here is what you need to have on hand: a white dish of some kind (this square plate was one that I had picked up from the dollar store ages ago, but any kind of dish would do – a vintage plate with a floral pattern would be super cute!), a black Sharpie marker, and something round to trace.
Step one: trace a circle. I messed mine up a little, but then kind of liked the not-perfect multiple lines, so carried it around the whole circle to look intentional. #notaperfectcrafter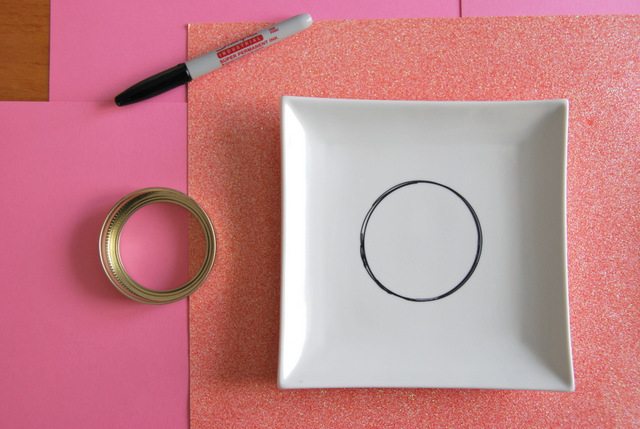 Step two: write in one of your favourite quotes. I love, love, love the movie 'Love Actually'. C'mon – all of the sweet storylines, Hugh Grant's dance scene as Prime Minister, Emma Thompson – how can you go wrong? So I chose one of my fave quotes from the film…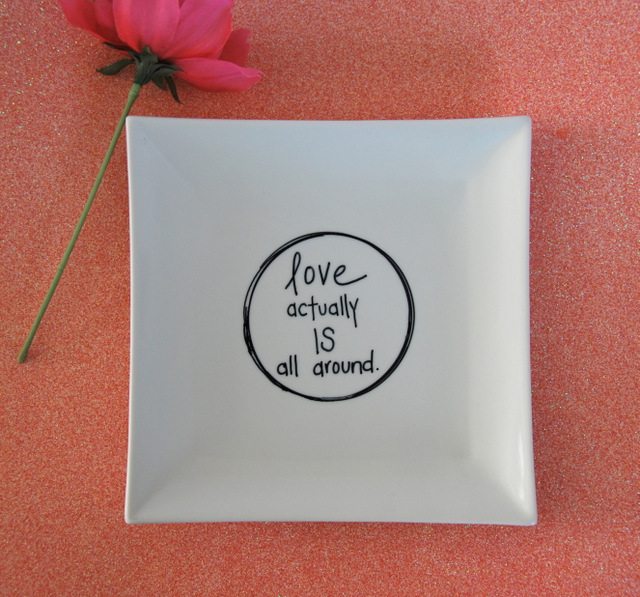 I told you this was an easy one. That's it, that's all! To bake on the sharpie and ensure it lasts, you want to throw (well, not actually throw..but you know what I mean) the plate in the oven. 30 minutes at 350 degrees does the trick (put them in as the oven is warming, and leave them in there until the oven has completely cooled). Your sharpie is stuck on there and should last through lots and lots of washes.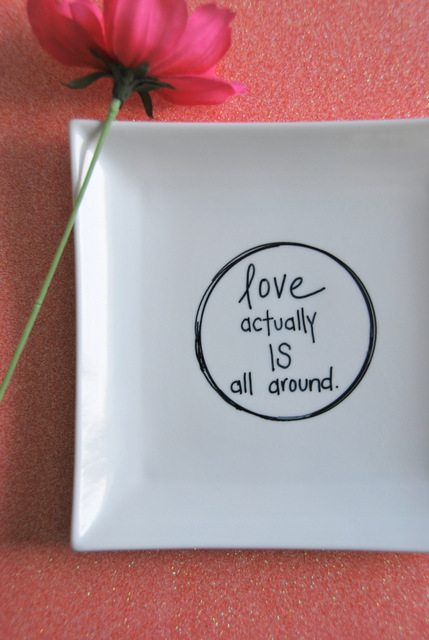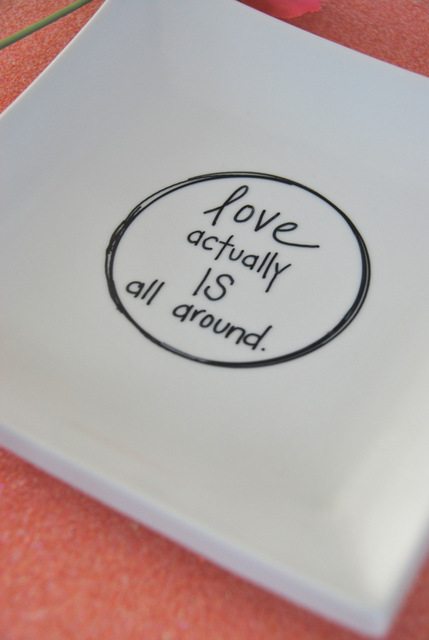 I went with doing a decorative plate, but there are so many other possibilities! I'm not sure I would draw on plates that I was going to eat off of on the regular, but on the outside of mugs or bowls would be totally usable as your everyday dishware.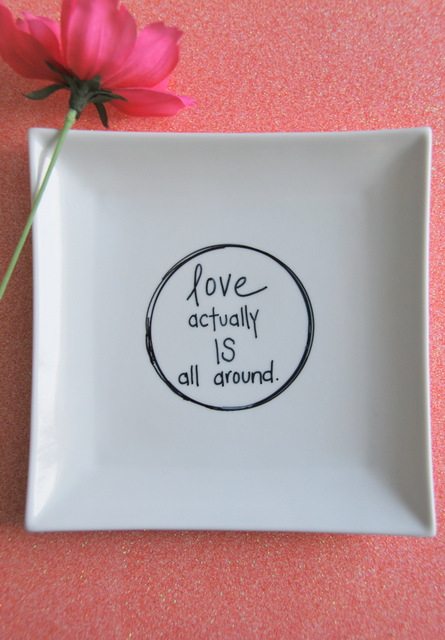 Cute, right? Alright lovebirds – any valentine's day crafts up your sleeve? Making any handmade presents or putting together little cards? Do you have kids and are prepping those cute valentine's for the kids in their class? Man I used to love getting those. I would save all of them in a box in my cupboard. I totally remember getting a Simpson's one that had Ralph saying "I cho-cho-choose you!"… the things you remember, huh?