This past weekend was Canadian Thanksgiving, and in our neck of the woods, it lived up to its expectation of a beautiful Fall weekend. Leaves have turned into bright reds and oranges, the sun was out, the air was crisp, and it was just a gorgeous weekend to be outside. Unfortunately our little girl had a fever for the first two days of the long weekend, so we were house-bound, but on Sunday we got out to our family cottage for one day and night. And were we ever glad we did…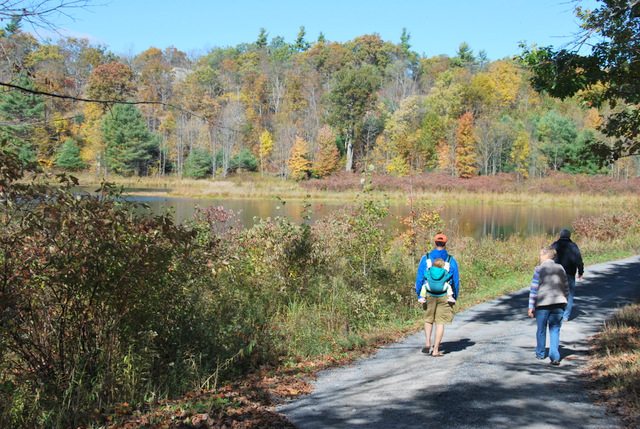 We have so much to be thankful for. Our happy, growing girl, our health, wonderful family, amazing friends, a home that we are making perfectly ours, jobs that we enjoy, and each other. It is nice to have a holiday that makes you reflect on the larger picture. It is easy to get wrapped up in the small struggles of the everyday sometimes, but when you take a step back, it is so easy to see how amazingly lucky we are.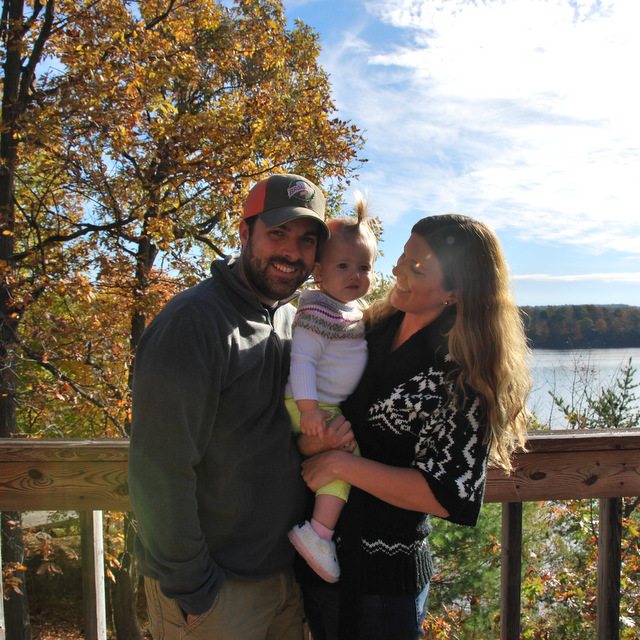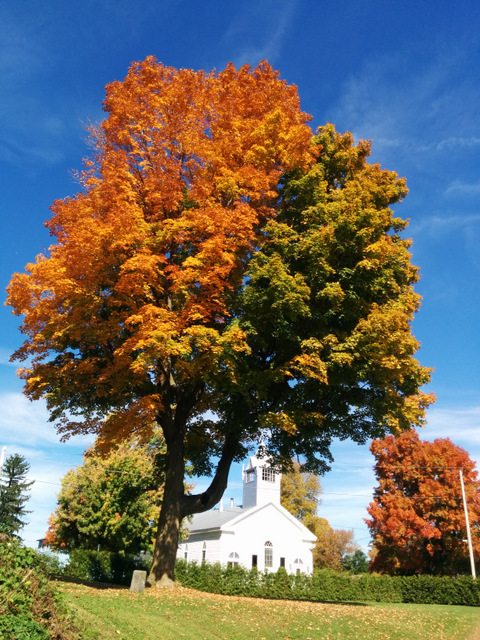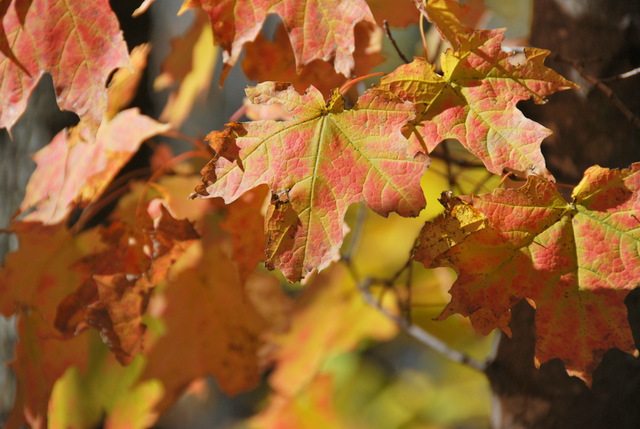 Taking inspiration from the outdoors, thanksgiving table decorations were easy to put together.
A palette of wood tones + gold + white candles + linen = perfection. Throw it on a black tablecloth for some drama like I did, or use a burlap table cloth for an even more earthy vibe.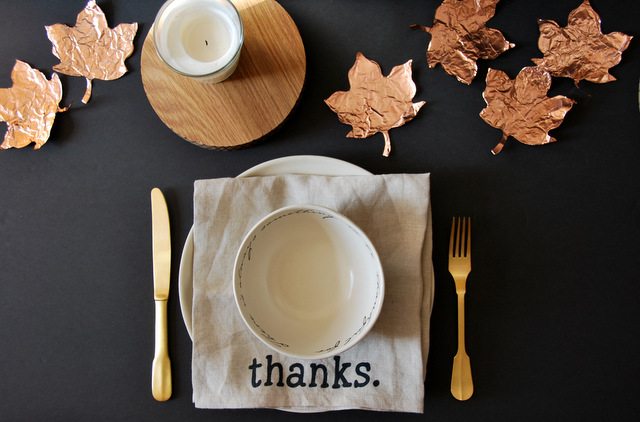 These leaves were cut out of a copper coloured aluminum foil, but you could also just grab leaves from outside and place them down the middle of the table. Really simple, but creates a beautiful, warm table, don't you think?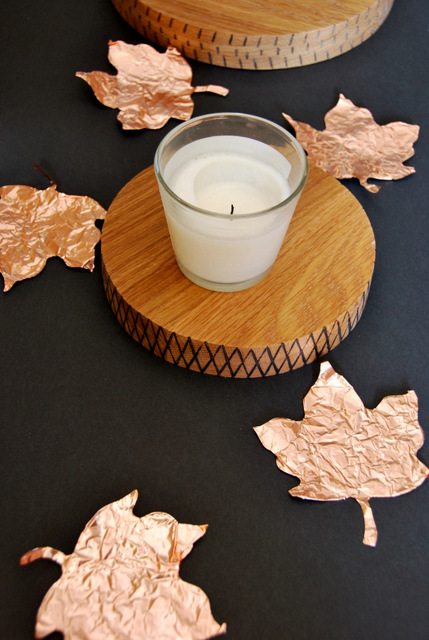 Sources: 'Thanks' napkins, Script Bowl, Round Wood board, Stoneware Plate. All from Chapters Indigo. They have gorgeous stuff, hey?
Oh and do you follow me on instagram (I would love it if you did!!)? Anyway, I posted the latest house pic last week. Beginnings of a porch! Stone along the front bottom of the house! Progress is happening.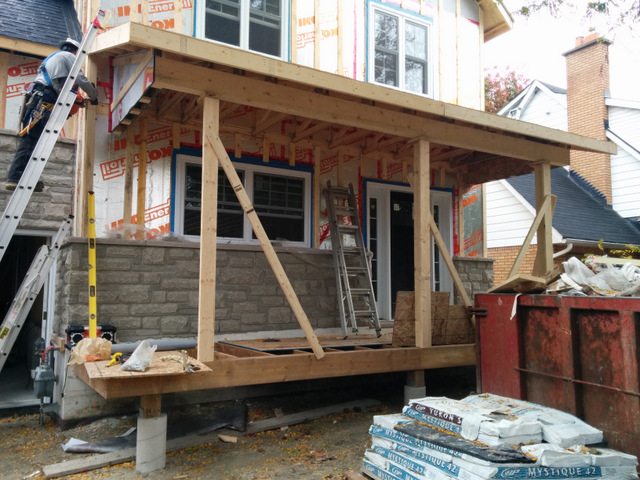 And while I'm going on about thankfulness, I should also just mention how grateful I am for all of you who pop in here. Your support, comments, "likes", and emails are what make this whole blogging thing so much fun. I really (really!) appreciate all of you. Thank you.