Fall. Full of beautiful colours, sunshine, crispness in the air, boots and scarves, and hot drinks.
I don't usually post any recipes on here because let's be honest, I don't do much creative cooking, but this is a good one. Easy and sooooo delish.
Ready for it? Nutella hot chocolate.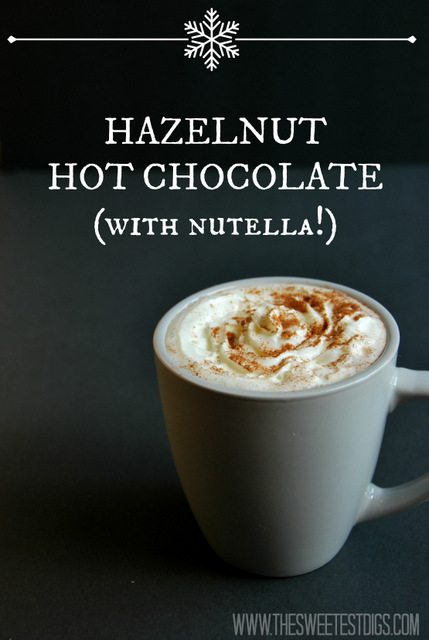 Mind blown, right?
Okay so I love hot chocolate (who doesn't?). And I love nutella. A lot. Like eat the jar straight up with a spoon a lot. I can safely say that nutella was my comfort food of choice throughout University.
So here is what you need:
-1 cup of milk
-2 tablespoons of Nutella (or some kind of hazelnut chocolate spread)
-Whipped cream
-Shaved chocolate or cinnamon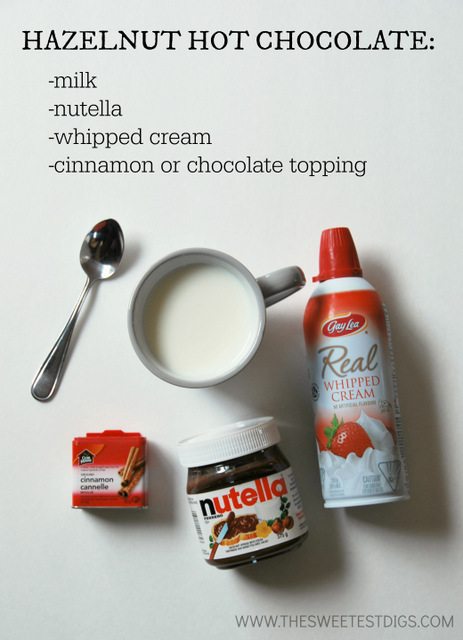 There are two ways of doing this.
The lazy way: Microwave the milk until it is hot (usually 2 minutes or so) and then stir in the nutella with a spoon. It dissolves really quickly when the milk is hot enough.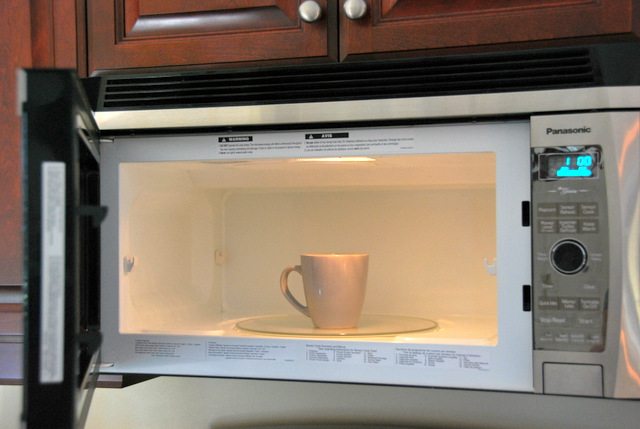 Or the more profesh way, which would be to bring the milk to a simmer on the stove and whisk together with the nutella.
The amount of nutella you add really depends on how strong you want the hot chocolate to be. Basically just add nutella until it reaches the level of chocolate-y-ness you want.
Then, top it off with some whipped cream and cinnamon (or chocolate shavings), and you get this cup of deliciousness.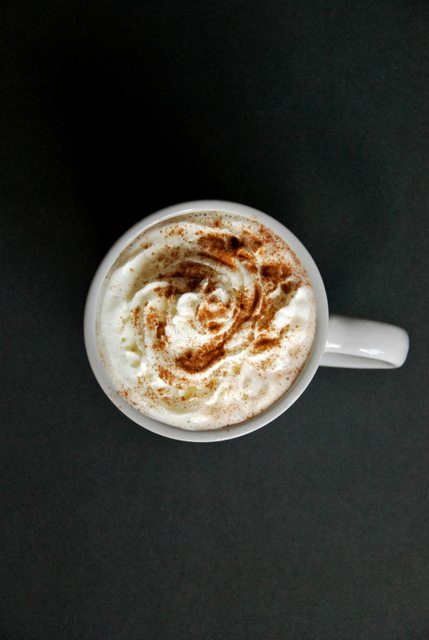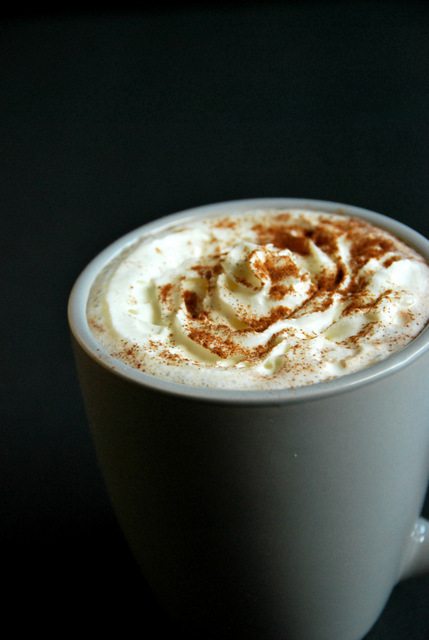 This drink won't disappoint. It's velvety and sweet and perfect.
It's definitely not low-calorie, but you know what? It's good to indulge every once in a while.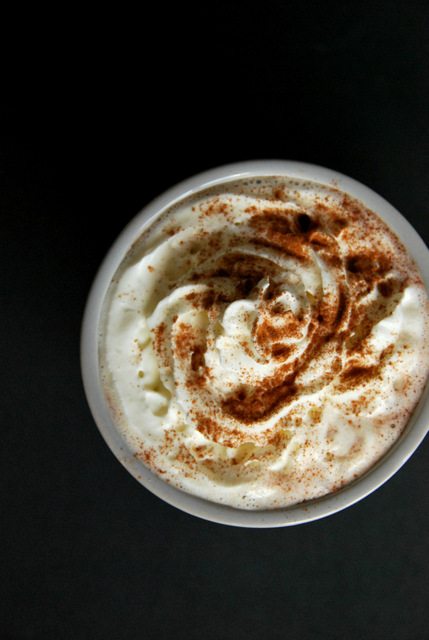 I'm not alone in my festive fall drink – a group of us Canadian bloggers put this roundup together of our various recipes. There are some seriously yummy looking drinks here, guys.
Why hello, chocolate orange martini. Come to mama….
Vanilla Maple Latte from The DIY Mommy
Spiced Tea Recipe from A Pretty Life in the Suburbs
White Chocolate Pumpkin Pie Steamer from Satori Design For Living
Apple Cider Punch from Fynes Designs
Hazelnut Hot Chocolate from The Sweetest Digs (me!)
Autumn Chill Chai-Tea-Ni Martini from The Happy Housie
Chocolate Orange Martini from Suburble
Cinnamon Apple Spice Latte from Craftberry Bush
Cinnamon Spiced Ice Tea Cocktail from The Sweetest Escape
What have you been making this Fall so far? Any drink favourites from your neck of the woods?