We've got a new house to crash this week. I love house crashing… it's so fun to see other people's design style and pick up tips and tricks. And extra fun? This beauty belongs to my brother, his wife, and their two darling kiddos. This house renovating thing must be genetic!
My brother and his wife bought this house in Kingston last year. It had seen better days, but had great bones and is located in a fabulous neighbourhood (which was why they had gone and had a look at it just for fun.. little did they know they would fall in love!!). Here are the before photos…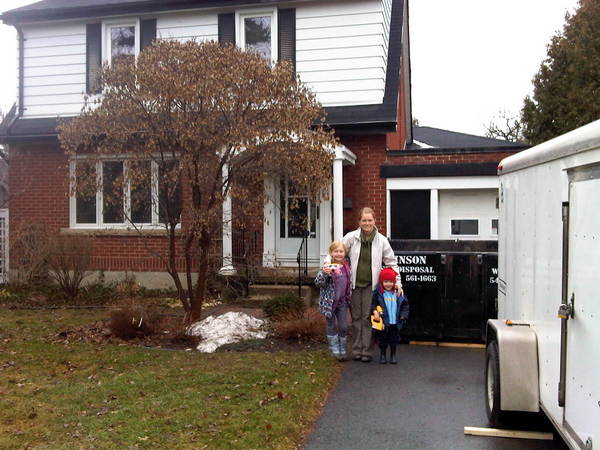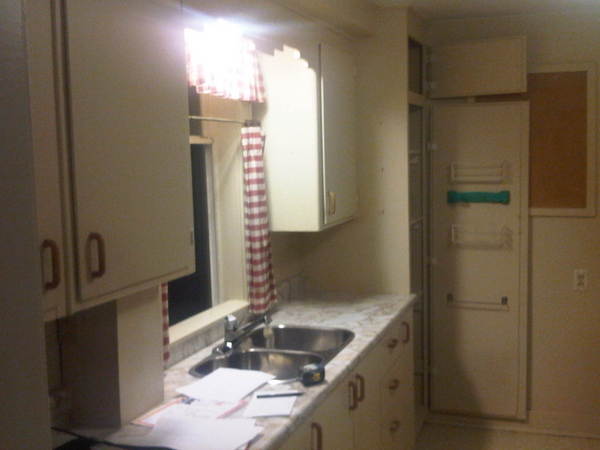 Dark and dated, right? There were lots of small pokey rooms.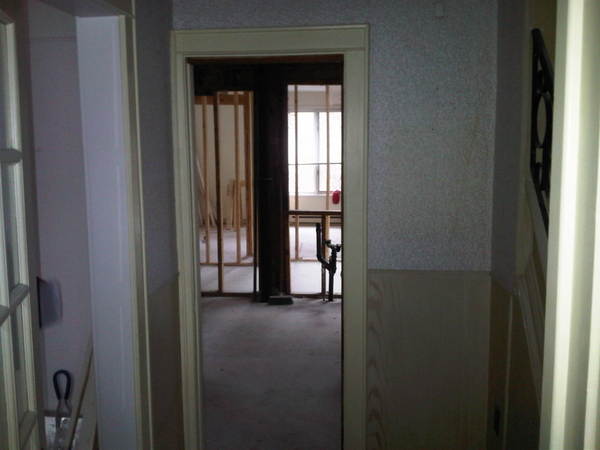 With all the icky stuff demo'd, the work really got started. My brother and family/friends pretty much did everything themselves.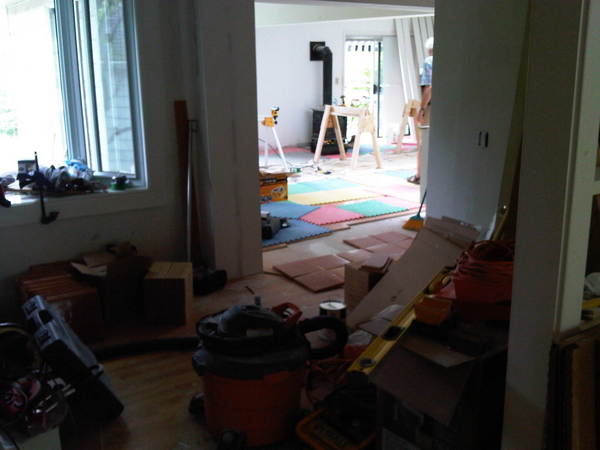 The house is about 75 years old and has had several renovations in its past, including the addition of a one car garage and a 300 sq ft addition on the back. The price was fair but the house needed a lot of work – everything was very dated, and the recent addition had been constructed to suit a person in a wheelchair (lifts into the garage, wheelchair accessible bathrooms, etc).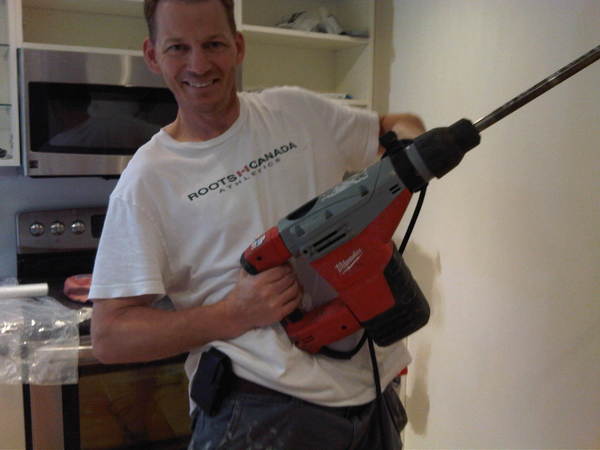 Their renovation plans included removing some walls and gutting and updating the kitchen and both bathrooms, but they ended up replacing all the wiring and plumbing too. They put new hardwood in the addition, tile in the kitchen, sanded and refinished the existing oak on the main floor and maple upstairs, stripped wallpaper, painted everything, added a bathroom downstairs, and finished the basement. Phew – sounds like a lot of work right?
And now for all of the pretty after's. Isn't the house a classic? I love the black shutters and doors with red brick.
Here's my sweet little nephew ready to give me the tour.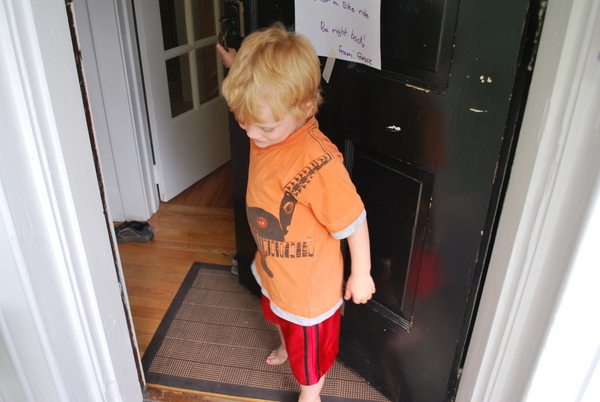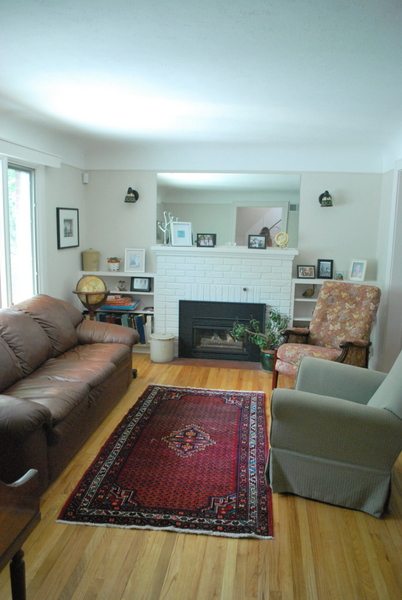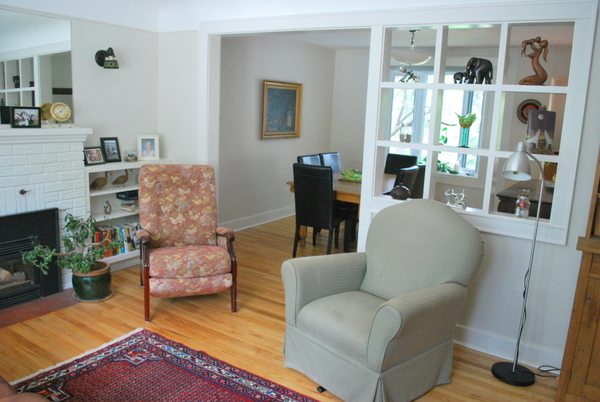 Not even recognizable, right? The living room is light, airy and just easy to live in.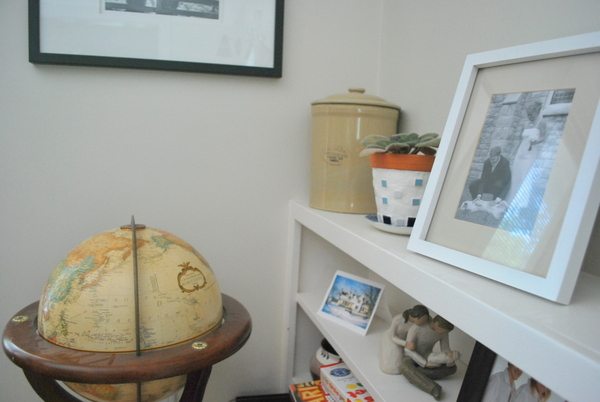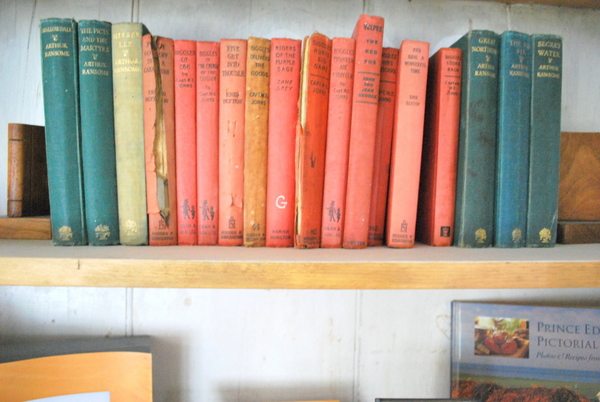 They still kept lots of the character from the house, like this corner cabinet in the dining room full of old china.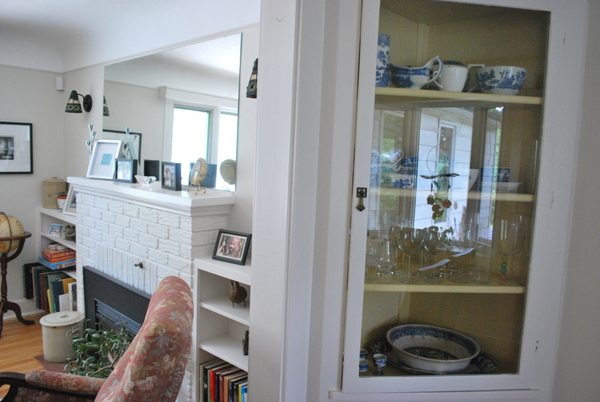 The aim was to keep the feel and look of the old house character, but also blending in new elements and an open concept feel. They wanted to make the house more liveable for a young family, like maximizing storage space and including a garage entryway.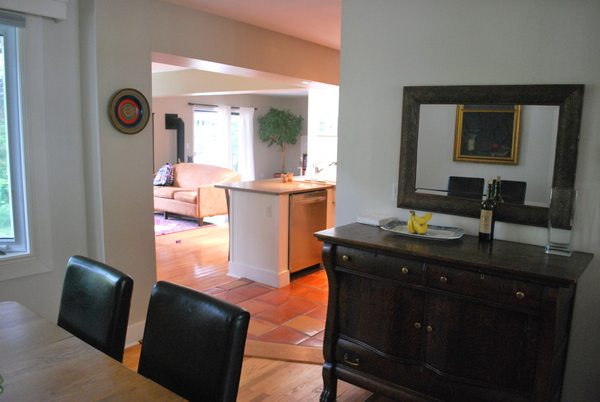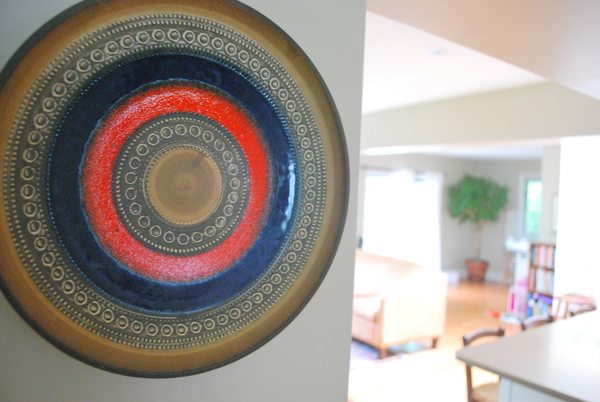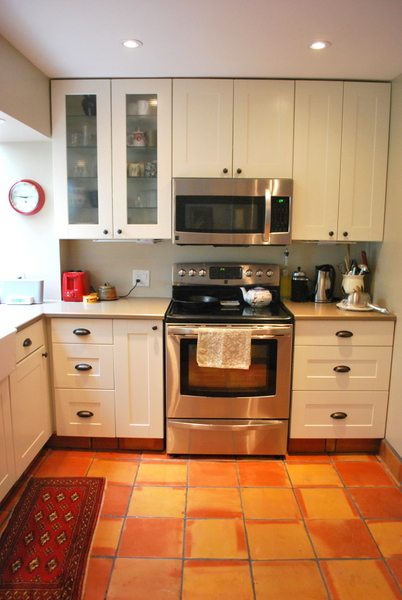 Isn't that kitchen fabulous? Those mexican tiles give the room so much punch, while they kept the rest of the fixtures classic and neutral. This open kitchen/great room is their favourite room in the house – it has great sight lines to outdoors and nice views into the well landscaped garden.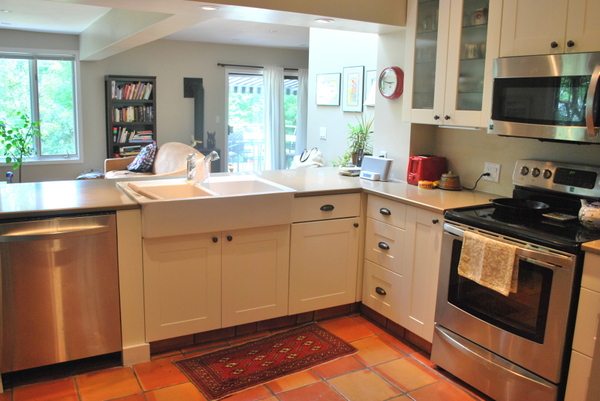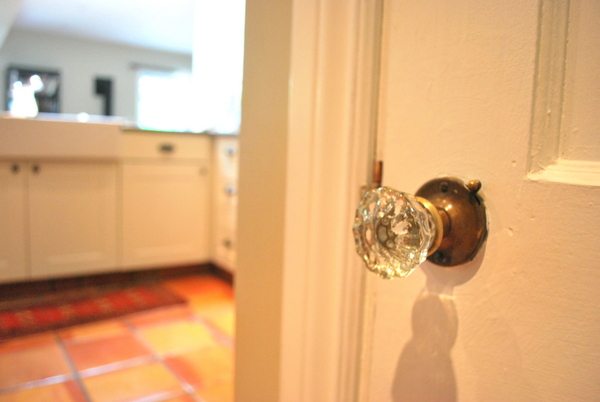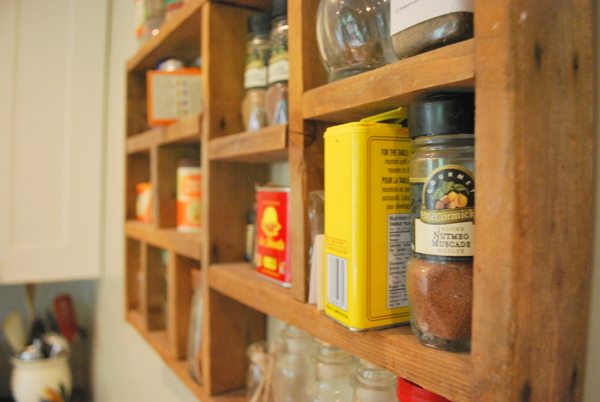 Their best splurges? The electrical/lighting (they put in 30 new pot lights), the in-floor heating in the mud room and upstairs bathroom, and the high-end kitchen countertop.
Their best save? They used a student construction group ("Renovation Plus" in Kingston), who came in and did most of the demolition and framing. They only had to put up the cost for the materials and a nominal donation to the school program. The house demo ended up being a great learning classroom for the student group, who worked under the direction of a construction teacher. Isn't that a brilliant idea?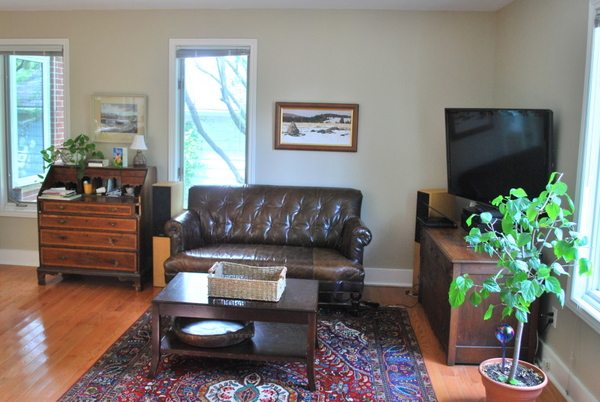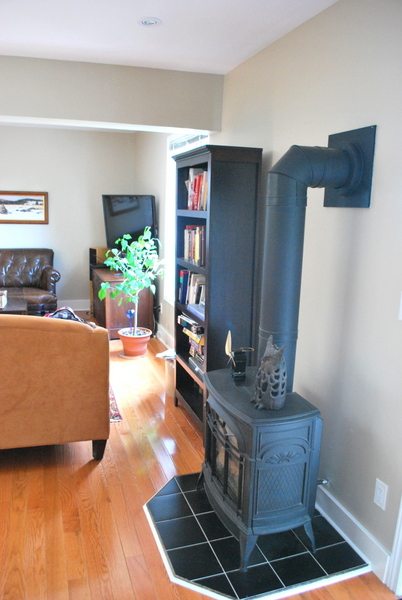 The upstairs bathroom is one of my fave spots. The black and white retro tile is to die for, and I love how it is juxtoposed with the more modern floating vanity (from IKEA) and fixtures.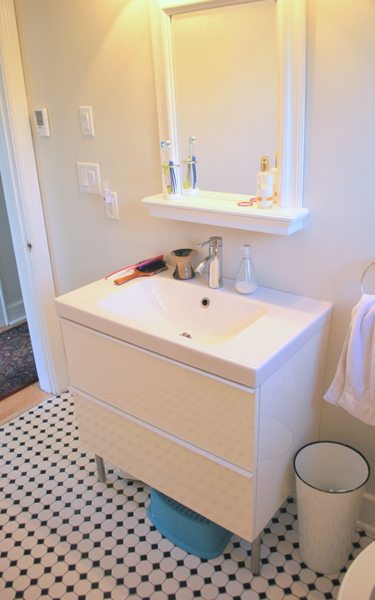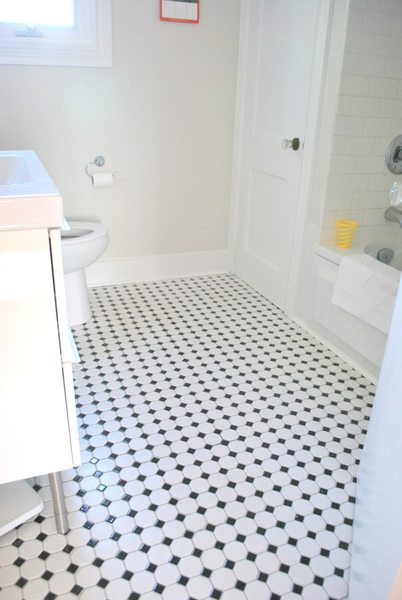 The second full bathroom is the basement was also done really nicely. This is the one that my brother escapes to for his showers in the morning.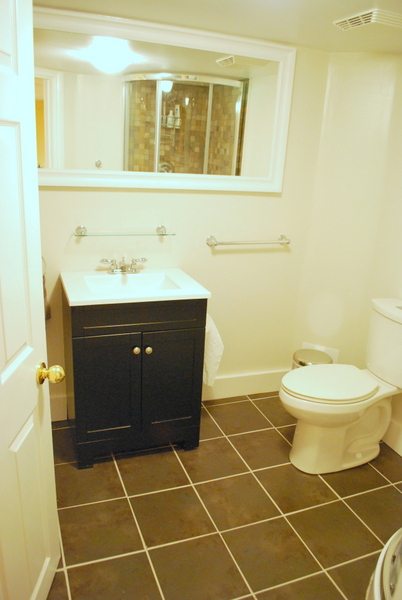 And my little niece's blue bedroom is so sweet. My sister in law is a great yard sale'r, who always finds great deals for their pad.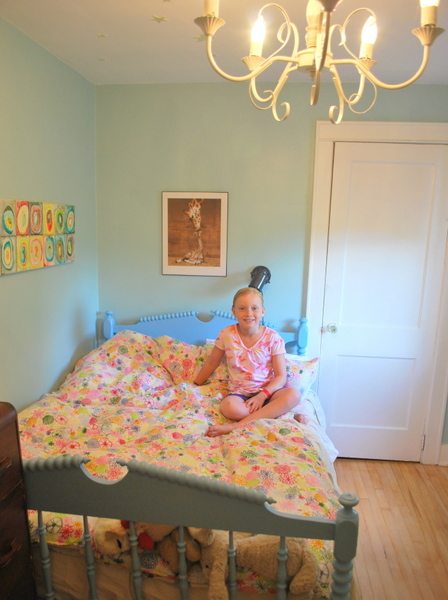 There is really great artwork dotted around the house. Some original pieces (like the one below), some framed family photos, and then other prints or pieces that have been picked up along their travels.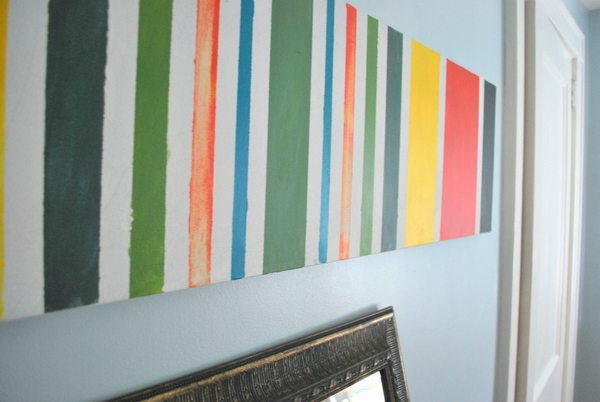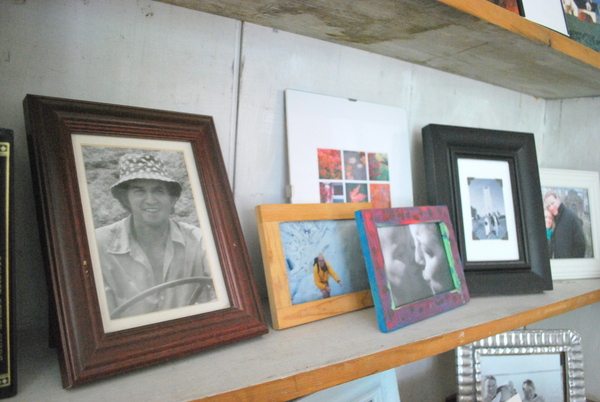 As my brother said, it was a journey but they learned a great deal.
There were a couple of key lessons:
Always get 3 quotes.
Do as much as you can yourself, but call in the experts for the technical stuff and to finish things off. Contractors and subs want the whole job, but there can be a lot of saving in contracting yourself if you have the time and experience.
There are lots of resources online and building inspectors can be a great source for some expertise.
And that's it! They did a looooottt of work, eh? Man, I'm tired just looking at it. I think my favourite thing is just how open the whole main floor is, and the kitchen (being right in the middle) is really the hub of the house. Thanks James and Krista for giving us a peak inside your pad!
Any favourite rooms or spots for you? Done any renovating yourself lately? Maybe even a full gut job like this one?