If you've been a reader of this blog for a while, you might have noticed that in addition to the new mirror in our bedroom from last week's post, there was also a switch up with our lighting situation. For quite a while, we have had two task lamps on either side of our bed. I still love those lamps, but the bases were really quite big and when the baby made her arrival, we realized we really needed the space on our nightstands much more than we used to. Bottles, blankets, books, creams, etc. were all taking up mad real estate. No room for a nicely styled book + plant + light combo anymore.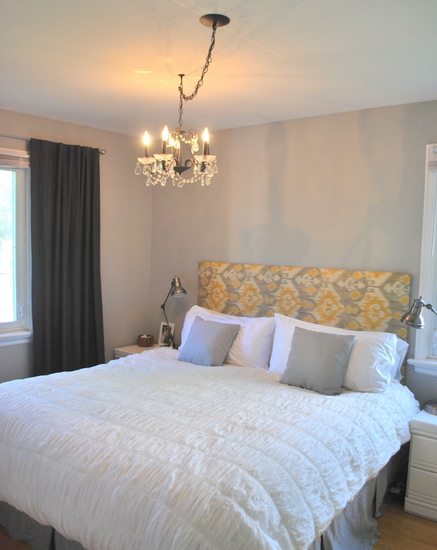 So we decided to move out the lamps for now (we plan to re-use them elsewhere down the road), and landed on these Hektar wall-mount lights from IKEA for $20 a pop.
Dan did the installation. One of our little tricks for reducing the mess when you're drilling is to fold a piece of tape in half lengthwise. Then stick half onto the wall and have the other half as a little "shelf" for the dust from the drilling. It's not going to pick up all the dust, but it does cut the mess down a whole lot.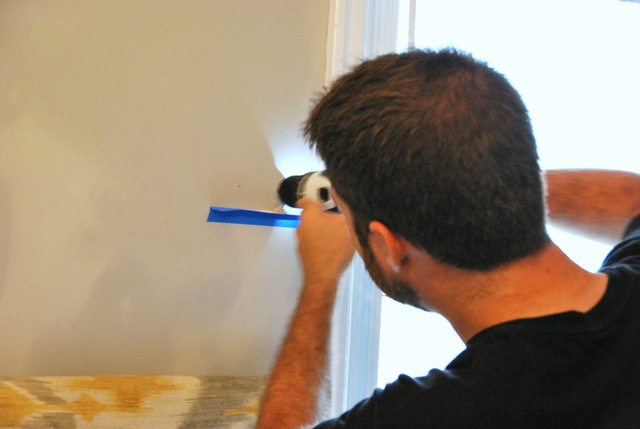 They aren't the most amazing lights ever or anything, but I'm pretty happy with them. They cast a nice bright light for reading, and the look is simple and unassuming. I would have preferred hard-wired sconces where the cord doesn't show, but getting finicky with our electrical right now just wasn't in the cards.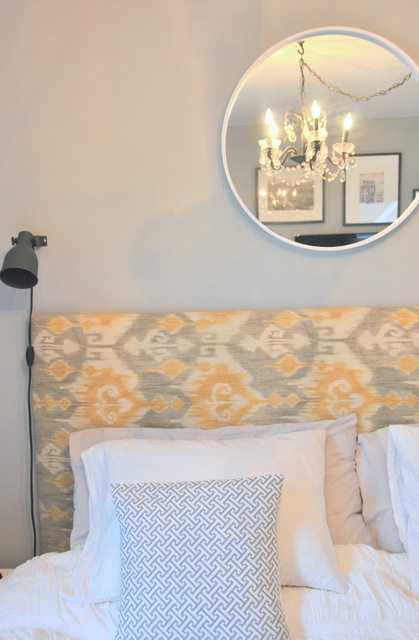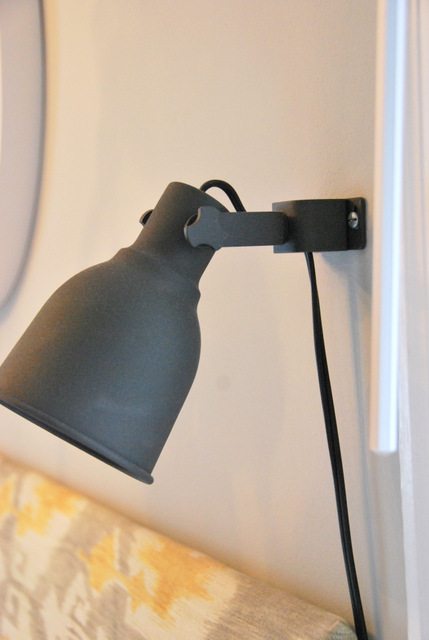 The black finish is nice and matte, and plays well with the grey walls and black picture frames we have going on in the room.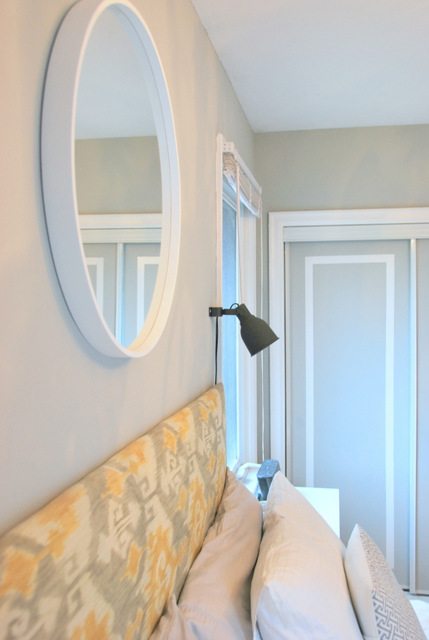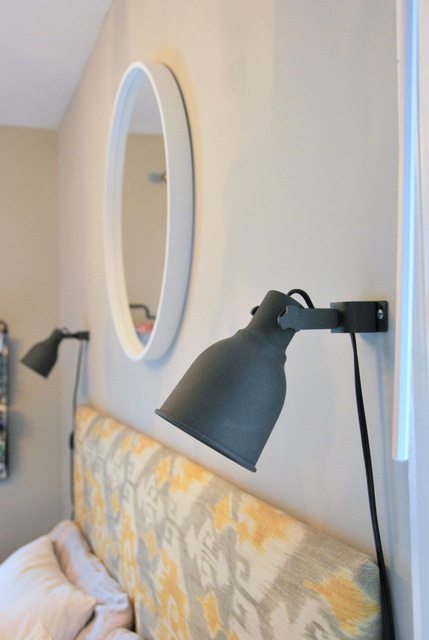 It's really nice to have all that space back on the nightstand. The baby clutter has reduced somewhat lately as Maya has given up the night feeds (yessss!!), but it gives plenty of room for lotions and potions, etc.
What do you guys do for lighting in your bedroom? I am digging the sconces for sure. In our future bedroom (post addition/reno), I definitely want to hard wire some in. I have also seen some people do these stellar hanging lights beside the bed that have an industrial and cool vibe. Thoughts?