So on Monday night I met John and Sherry (the bloggers behind the fabulous Young House Love). And it was awesome. Seriously. After reading along with their adventures and misadventures in renovating and decorating their homes since 2007, I feel like these two are neighbours of mine. I laugh along with their funny posts every day, and get tons of inspiration from their we-can-tackle-it-ourselves DIY attitude. When I heard they were coming to Toronto as part of their book tour, I planned a Toronto weekend visit (we go down every 2 months or so to visit with our family and friends there).
West Elm hosted the book signing, which meant lots of browsing and oohing and ahhing at their lovely displays while waiting for J&S to arrive. There were tons of people, but since the store is so big the line just sort of wrapped around and no one had to wait outside (good thing, since it was rainy and chilly!).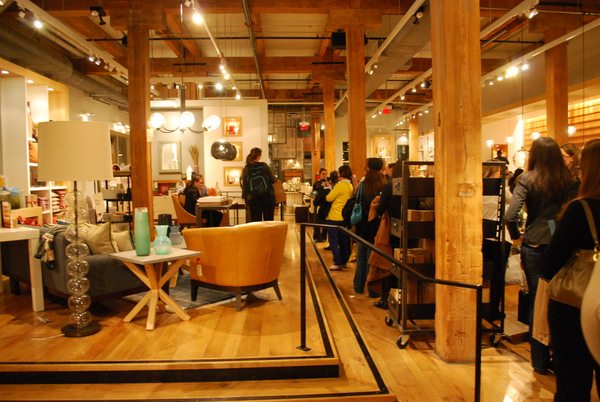 The line might have been long, but the yummy hot cocoas, cookies and chitter chatter of everyone made it super enjoyable. Plus I was there with my sister-in-law Alexandra, who is totally fab (seriously, I got so lucky in the brothers and sisters-in-law department). Actually, you may remember me mentioning her when I crashed her place here.
Anyway, back to the book signing. John and Sherry were so gracious and genuinely excited to meet and chat with everyone. I kept feeling like they must have been so tired from all of their recent travel, but they were all smiles and laughs.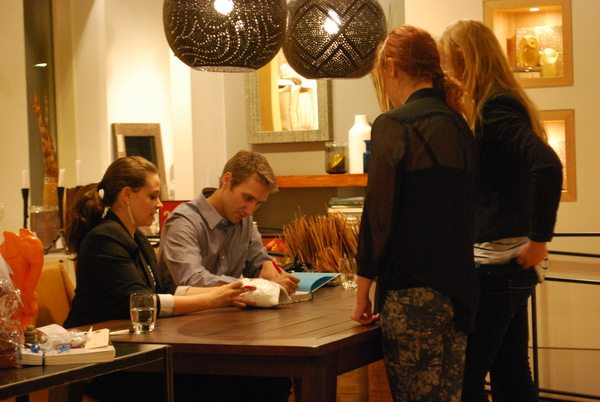 See what I mean? If these expressions don't help demonstrate the enthusiasm of these two, I don't know what will. Ha ha.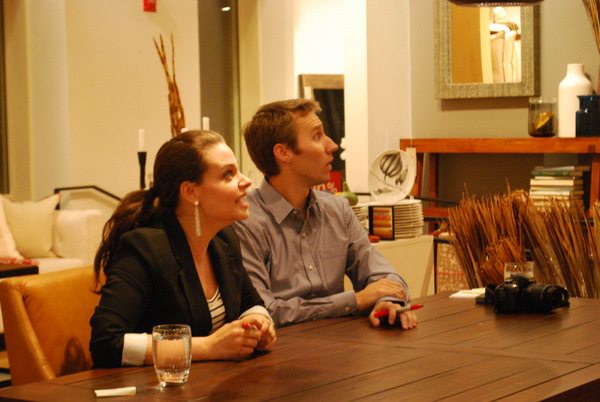 Once we snaked our way up to the front, it was finally our turn to say hello to my I-feel-like-they-are-my-real-life-friends, John and Sherry. I actually painted a watercolour worm for their little gal Clara, who had a worm-themed birthday party (the painting was similar to my hippo, elephant, whale, and others in my etsy shop). J+S seemed to think it was cute and even took a picture of me with the painting… so I didn't feel quite so dorky when I asked if we could get our picture taken with them! I was a happy gal.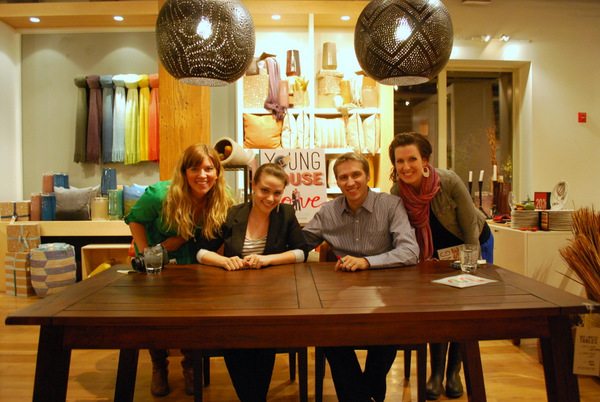 We were supposed to write out what we wanted Sherry and John to inscribe in our books, but since I didn't know what to write I just wrote <<insert picture here>>.. which ended up getting me a Sherry original of Burger. Who looks a little like a cat. Haha. Love it, Sherry!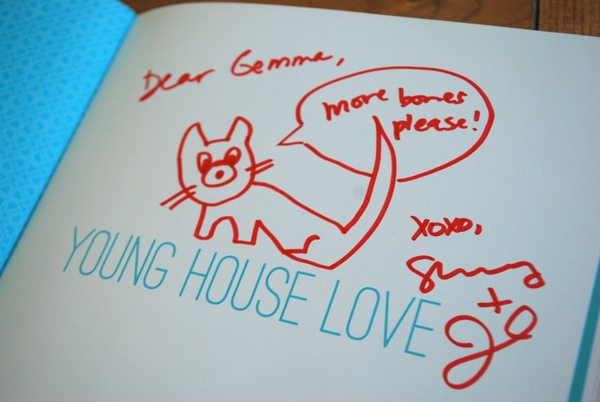 They also had a book tour guestbook, which I happily signed. Such a fun momento that they will be able to look back on for a giggle and warm heart.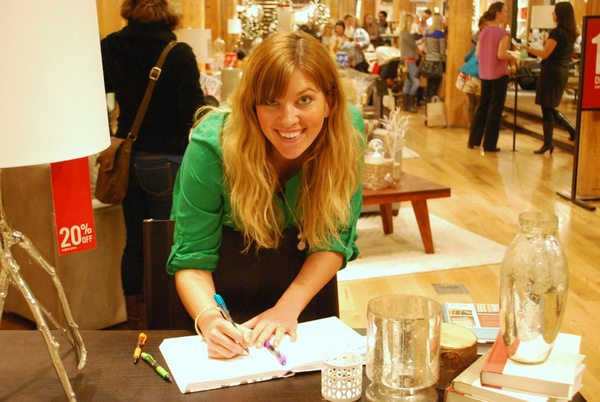 Oh, and the Young House Love book? If you haven't gone out and snagged a copy yet, do it. It's packed with project ideas and tips and tricks to show your pad some love, all written with classic J&S's sense of humour.
Some of my fave projects?
No. 001: Faux wallpaper the back of your bookcase (p. 24)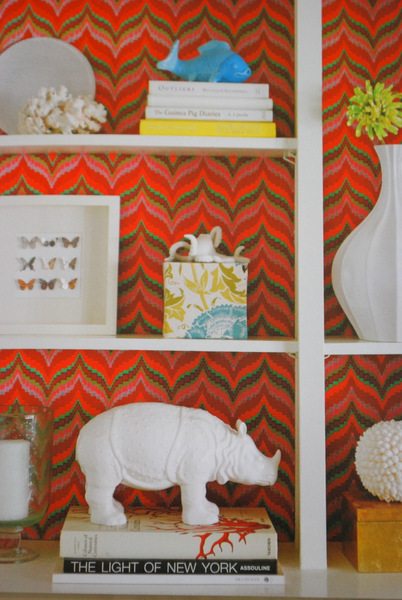 No. 029: Painted detail to paneled doors (p. 60)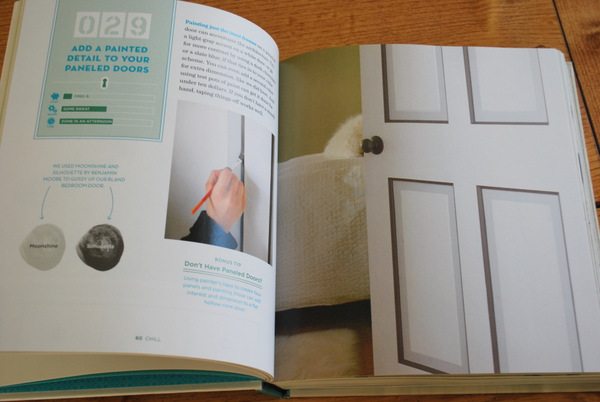 No.60: Branch candleholder (p. 102)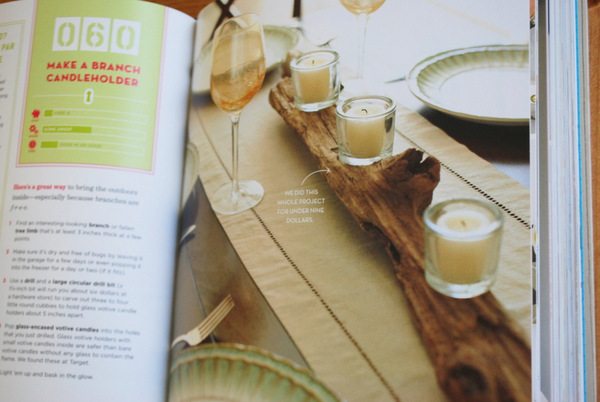 No. 073: Weathered-wood headboard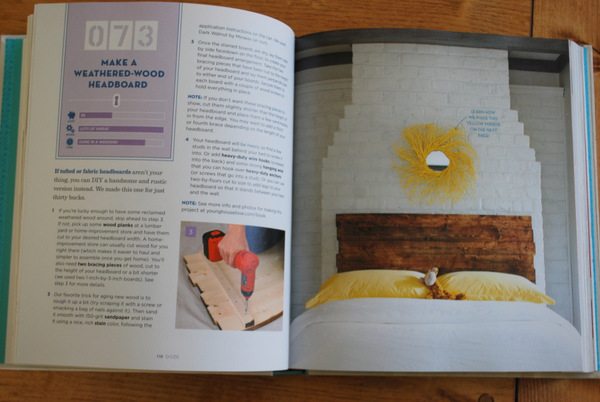 No. 165: Chalkboard Bottle vases (p. 223)
No. 229: Two-tone desk (page 303)
…and tons of other great ideas (door decals, etched glass containers, tin ceilings, etc etc). If you haven't already, go grab yourself a copy and be inspired.
My signed book is now adding a happy touch of teal and love to our living room.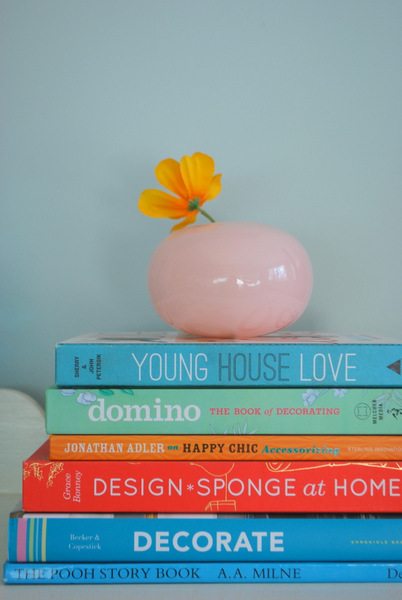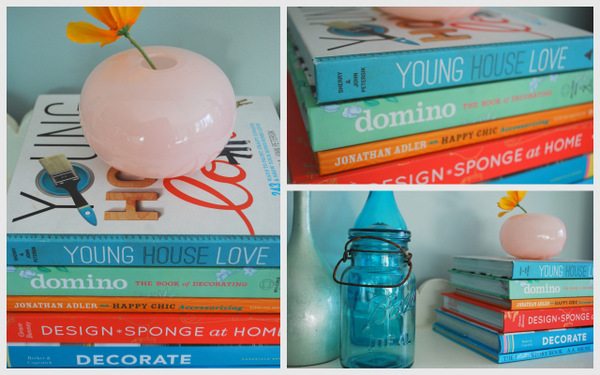 Congratulations John and Sherry! Thanks for making your way up to Canada, and for putting a laugh into my everyday!
I'm sure there are tons of Young House Lovers out there. Any of you make it to a book signing? Have you had a chance to browse through the book yet? Have a favourite project? Dying to try something in your own pad?